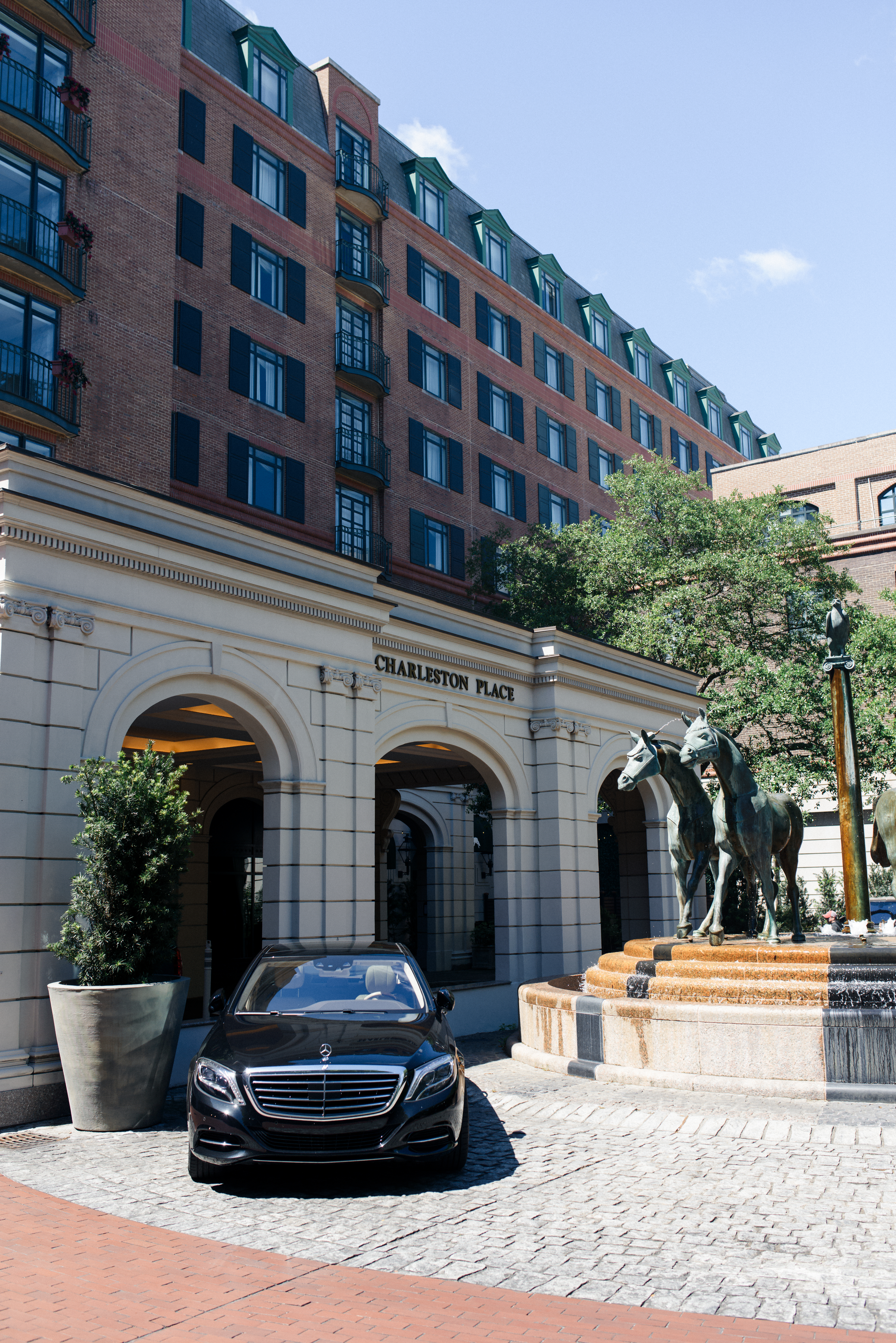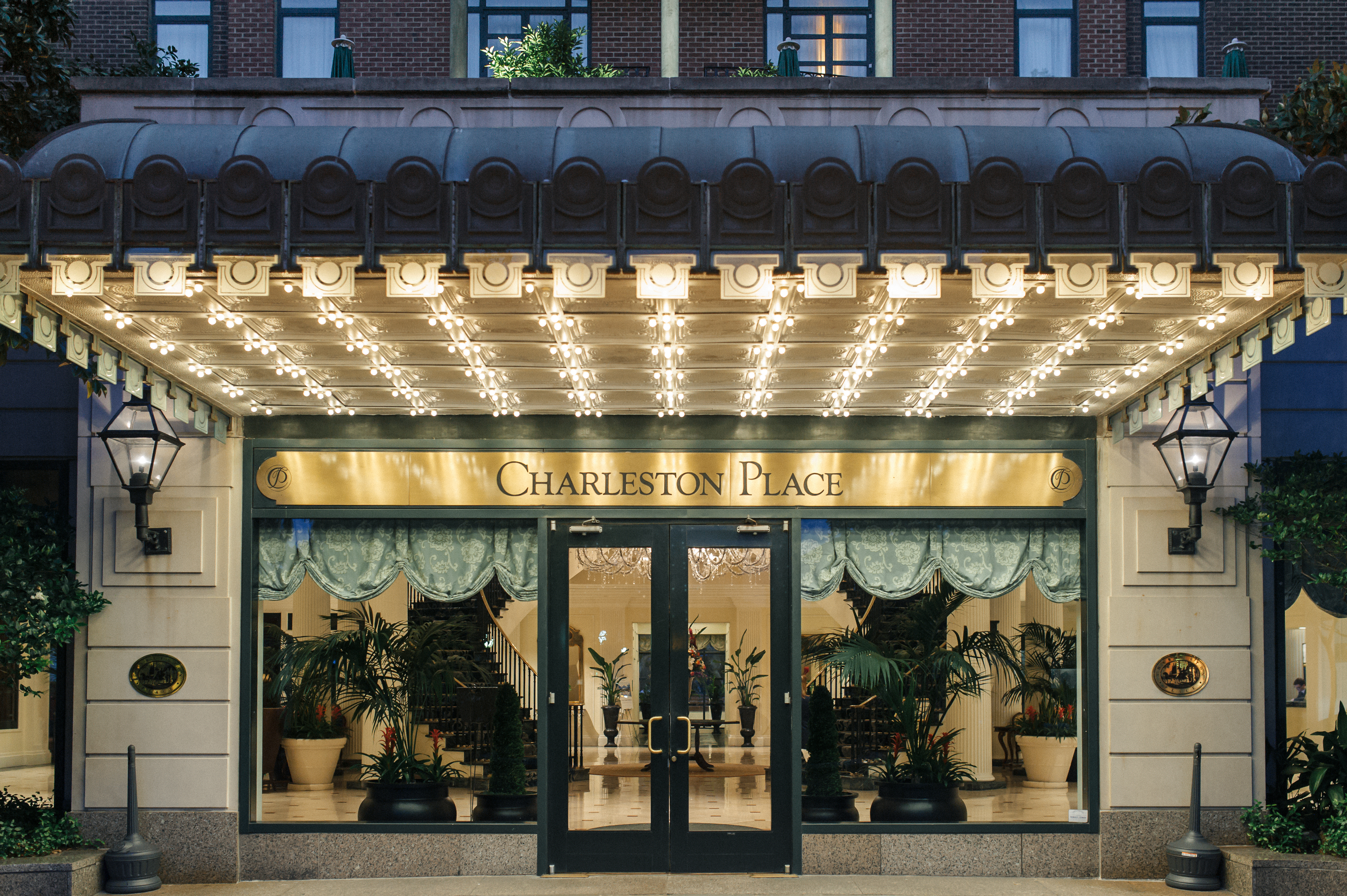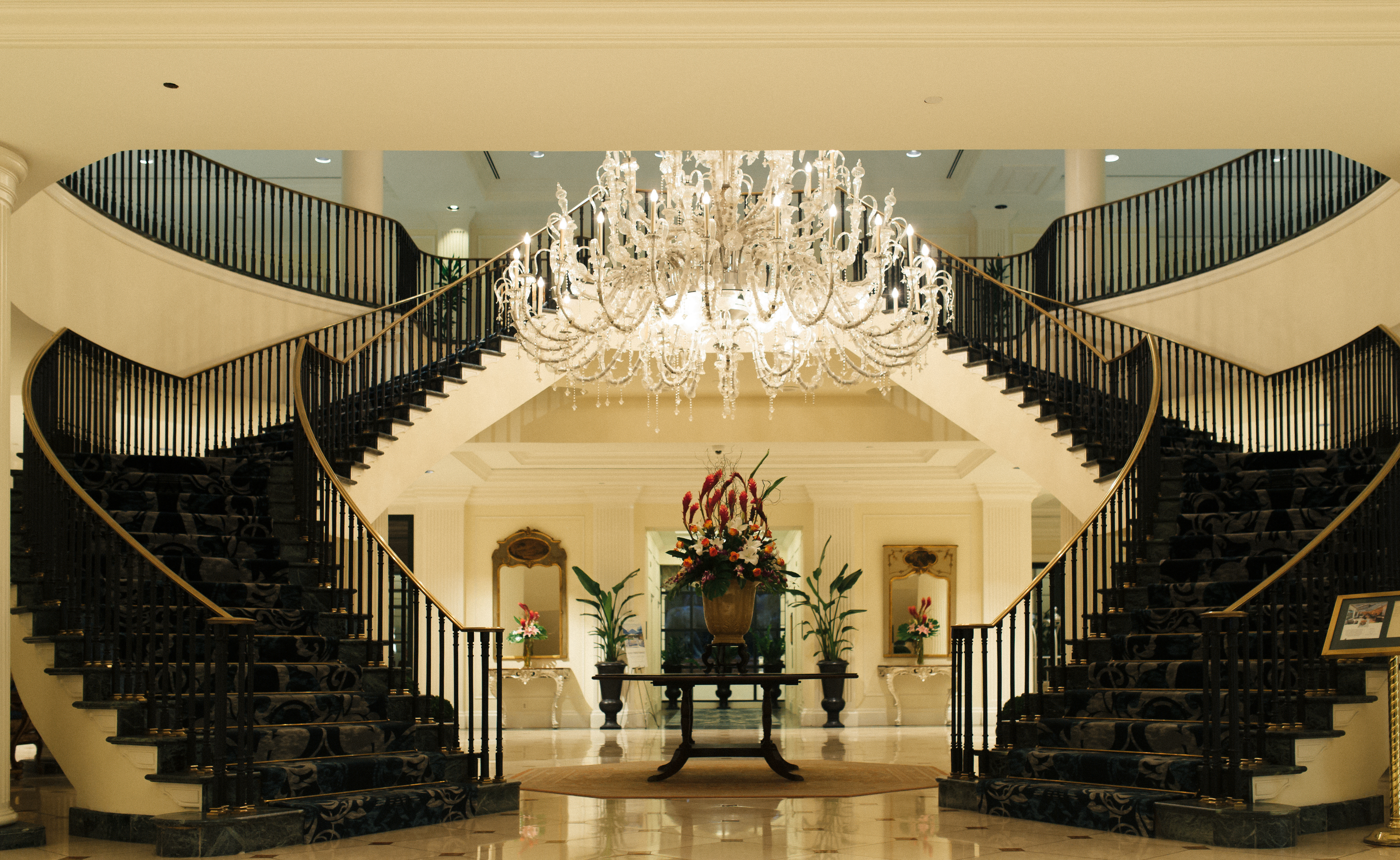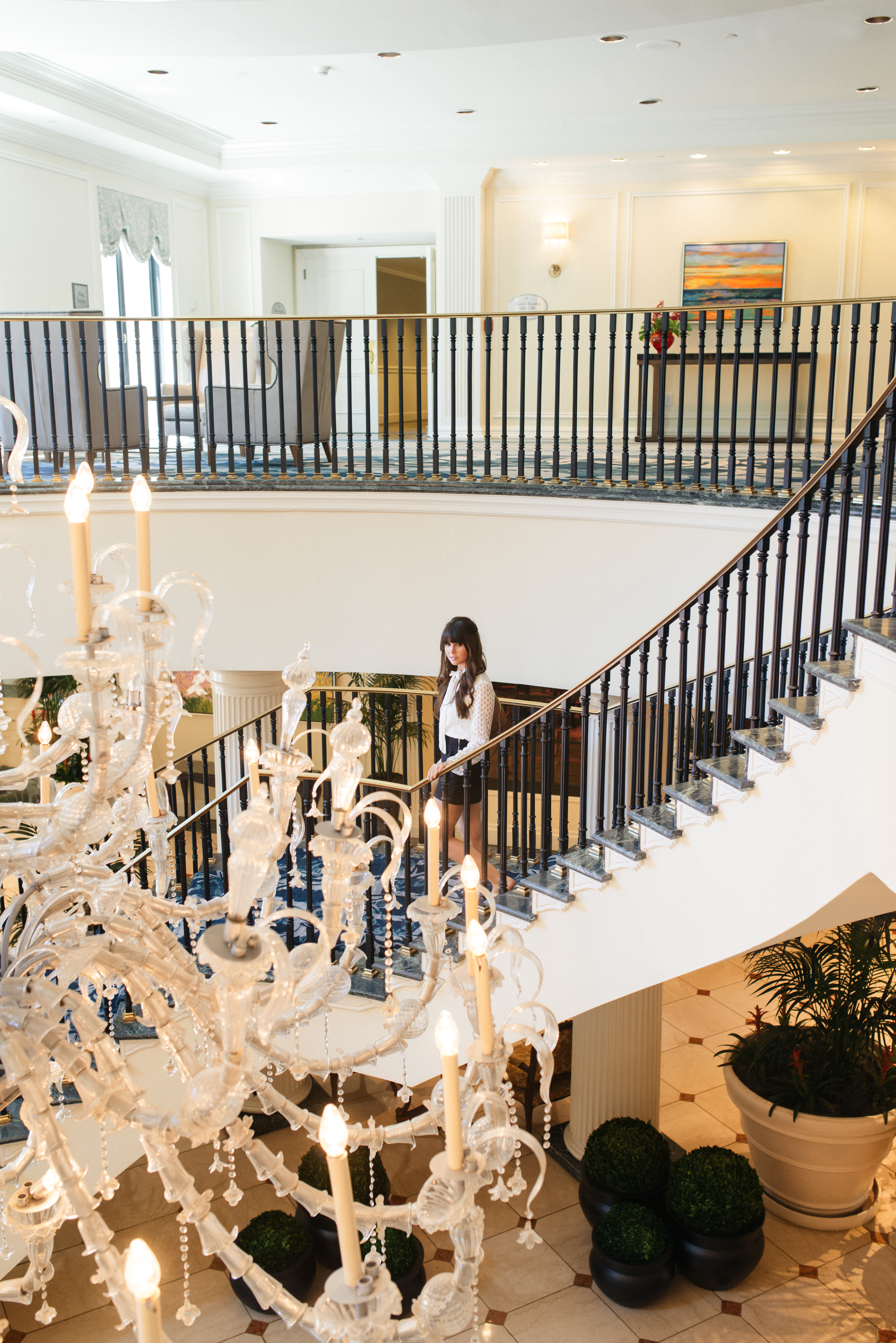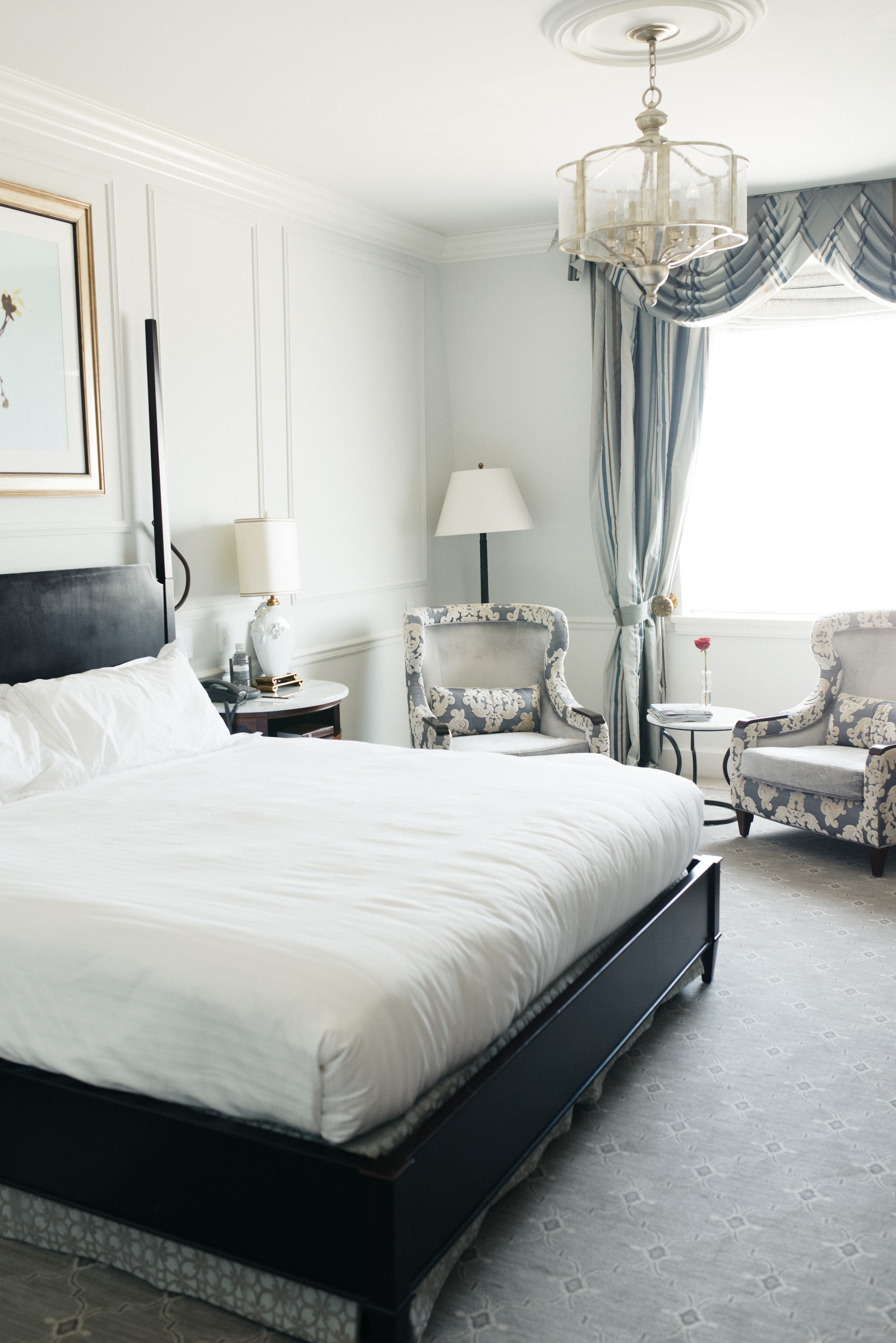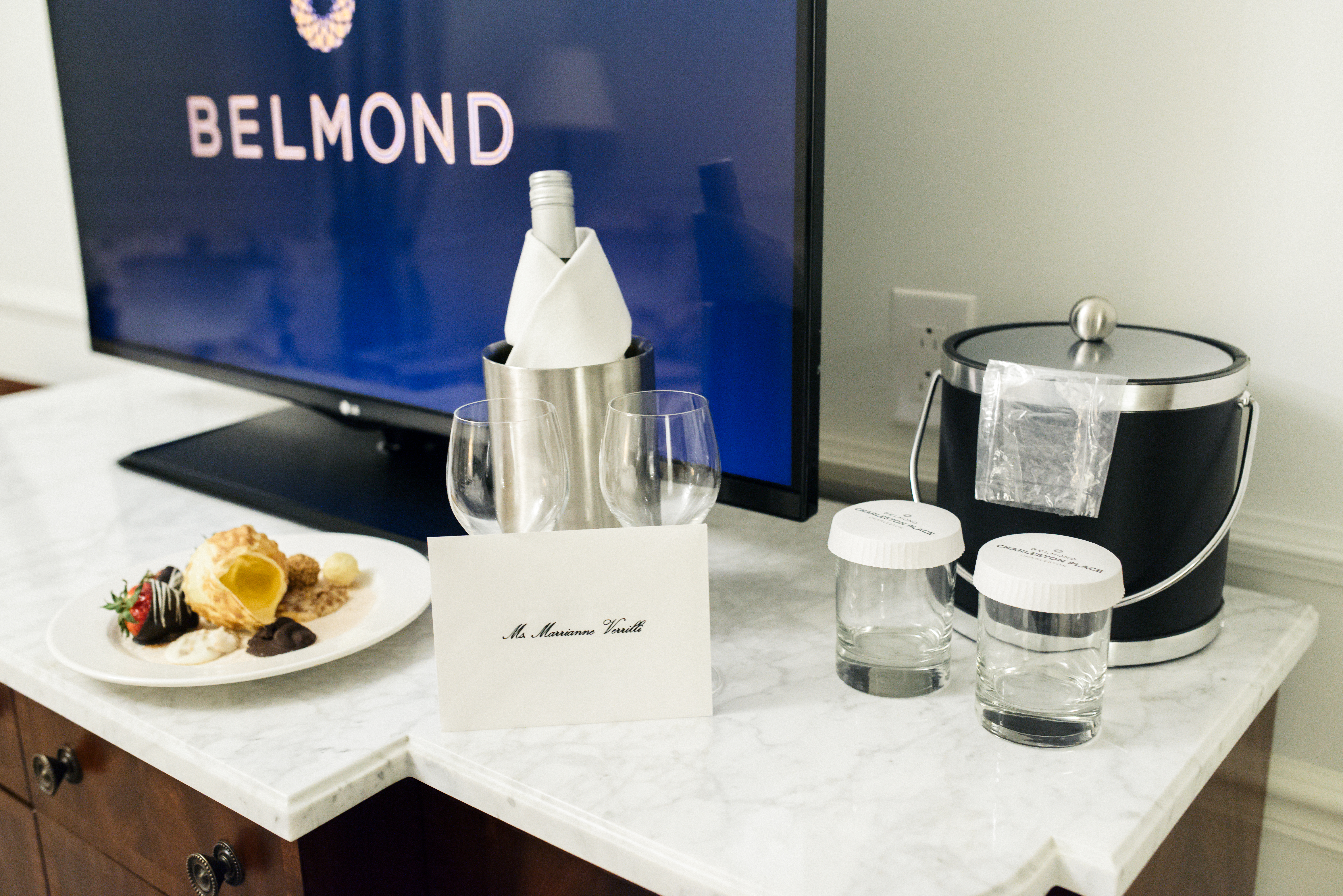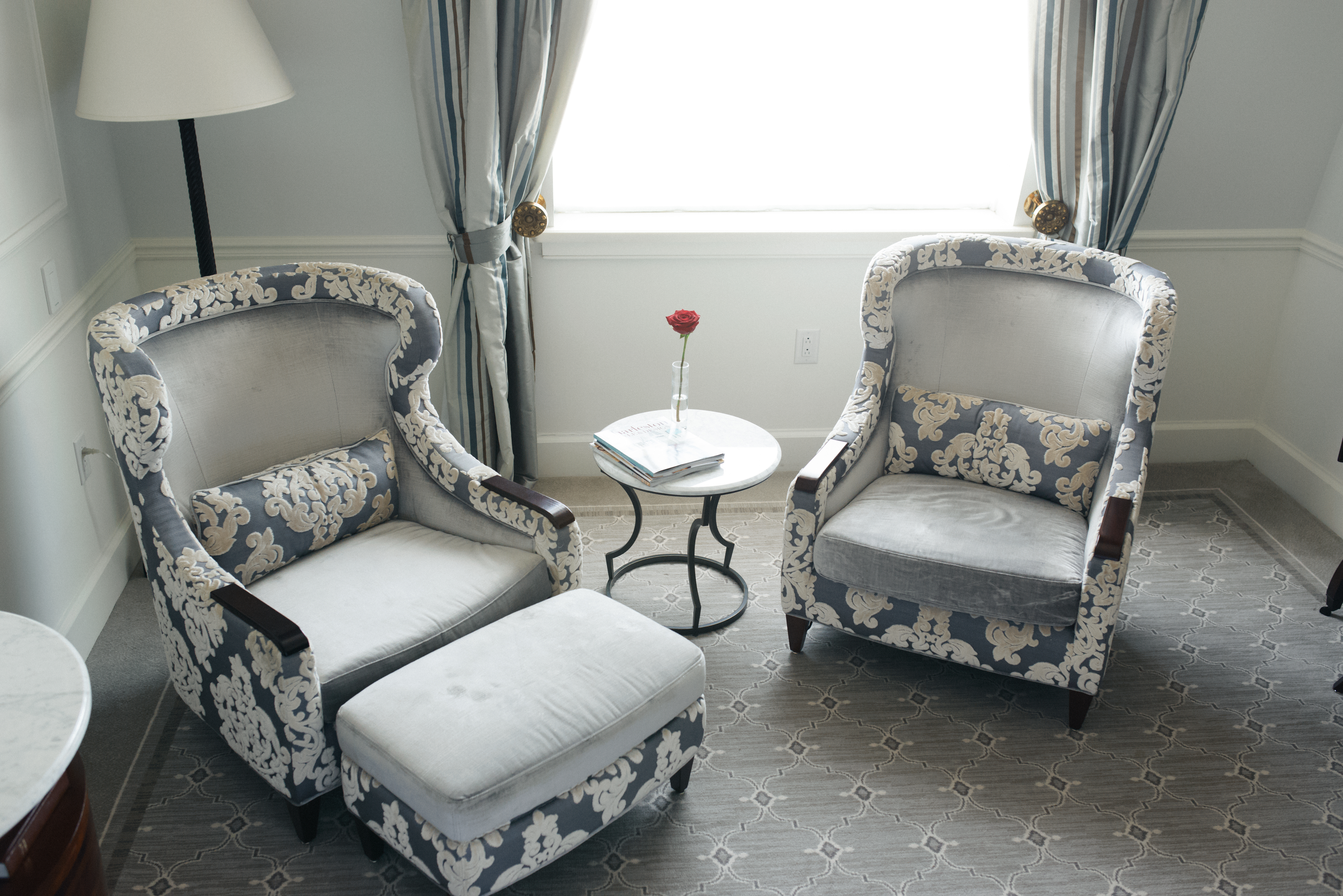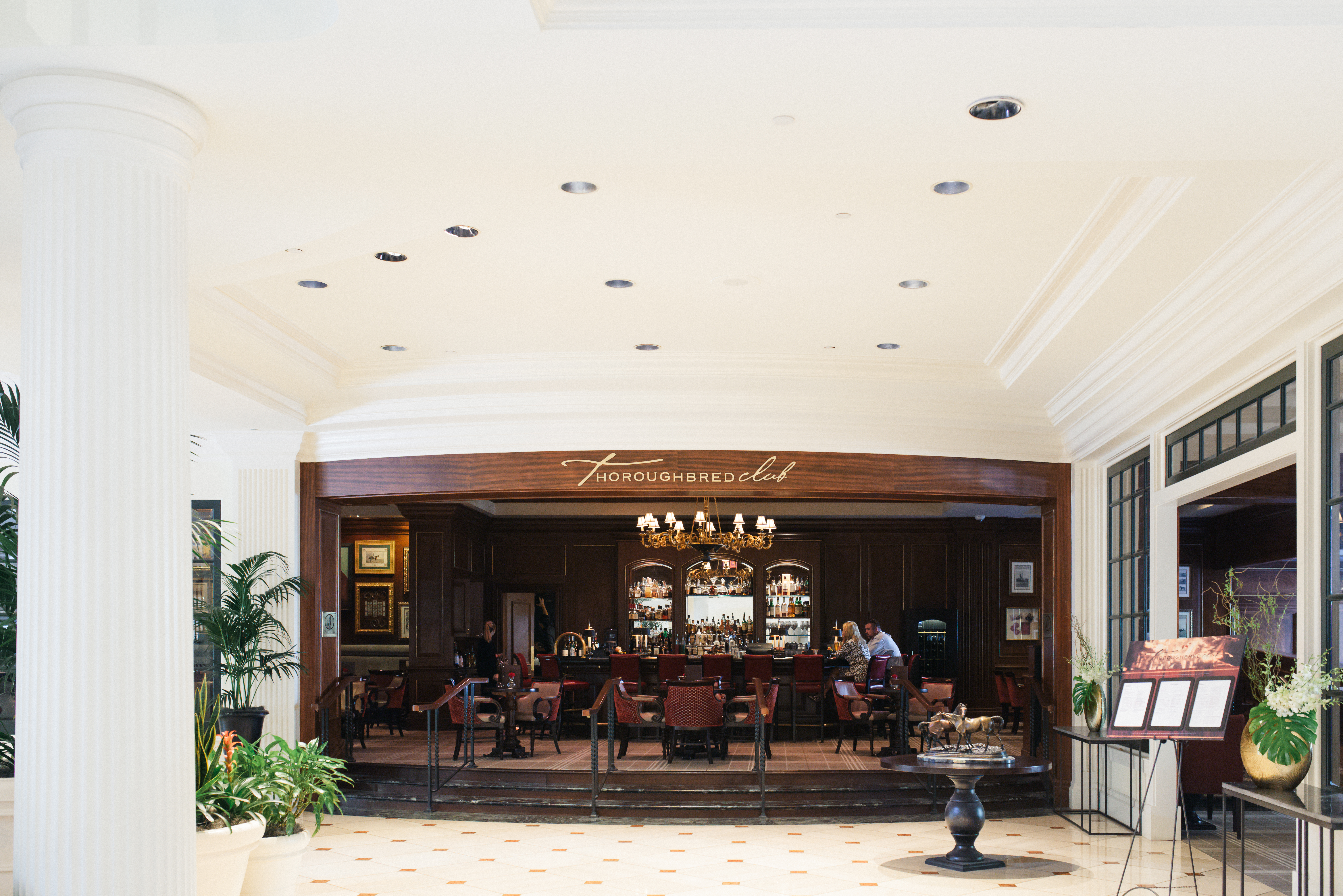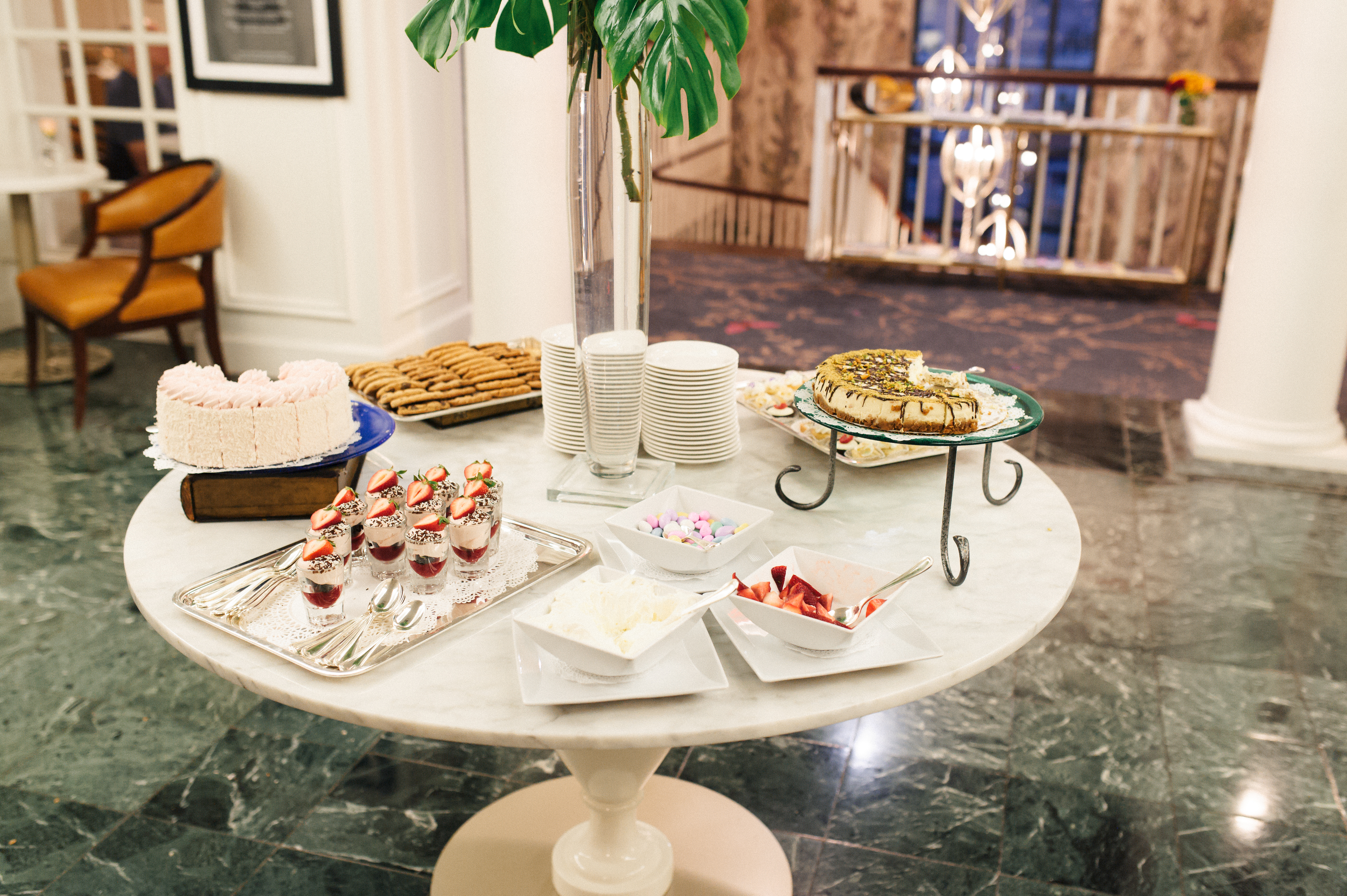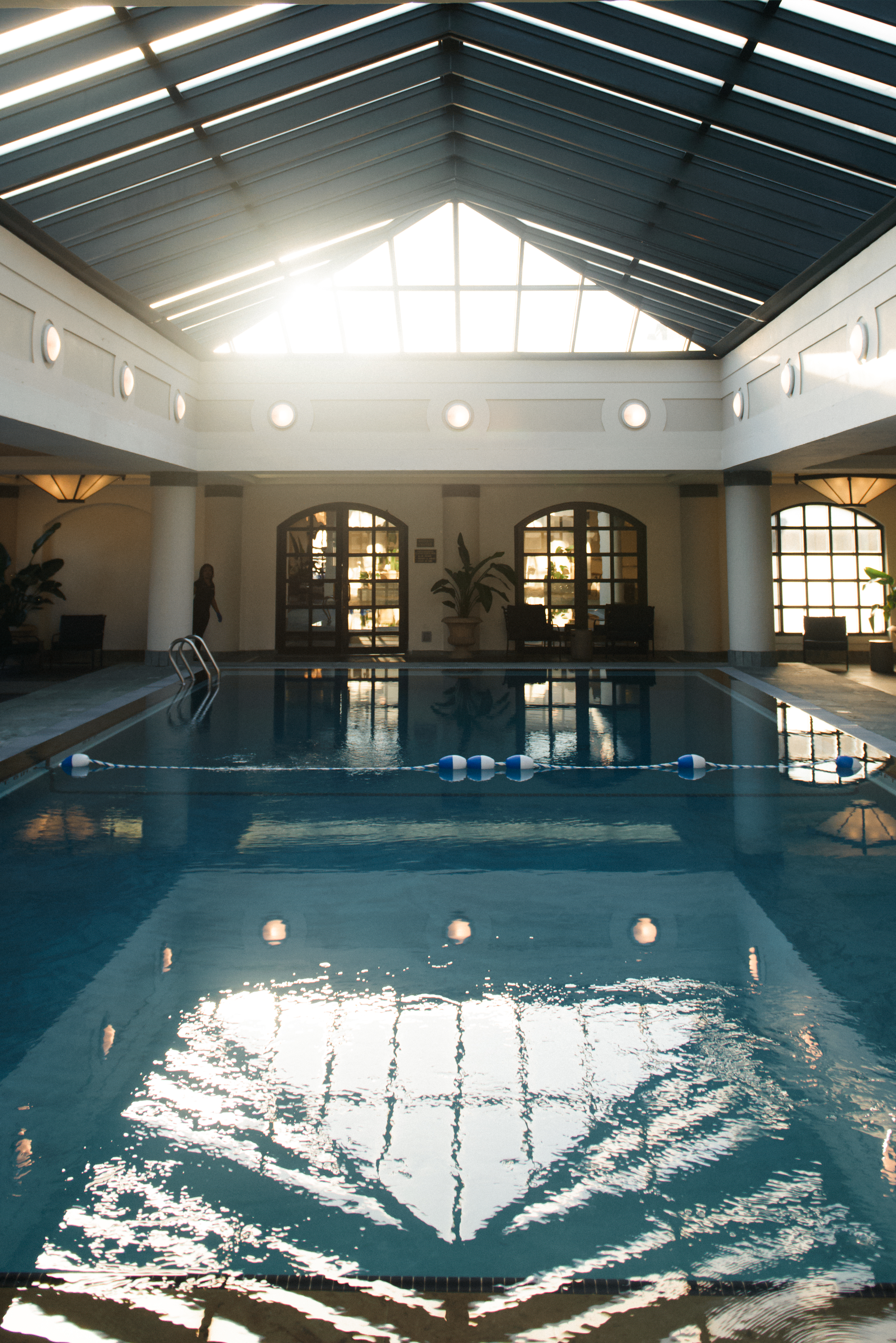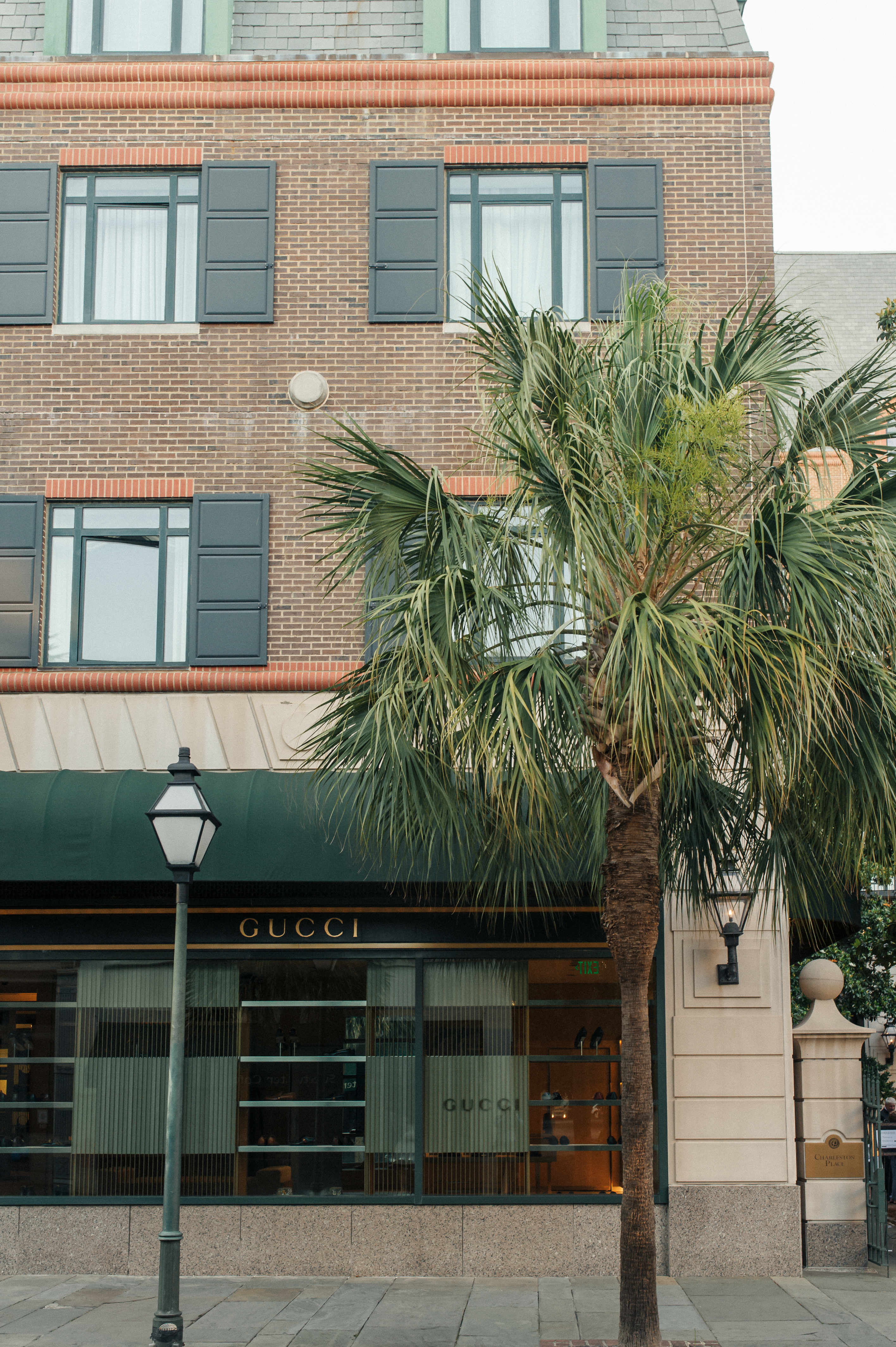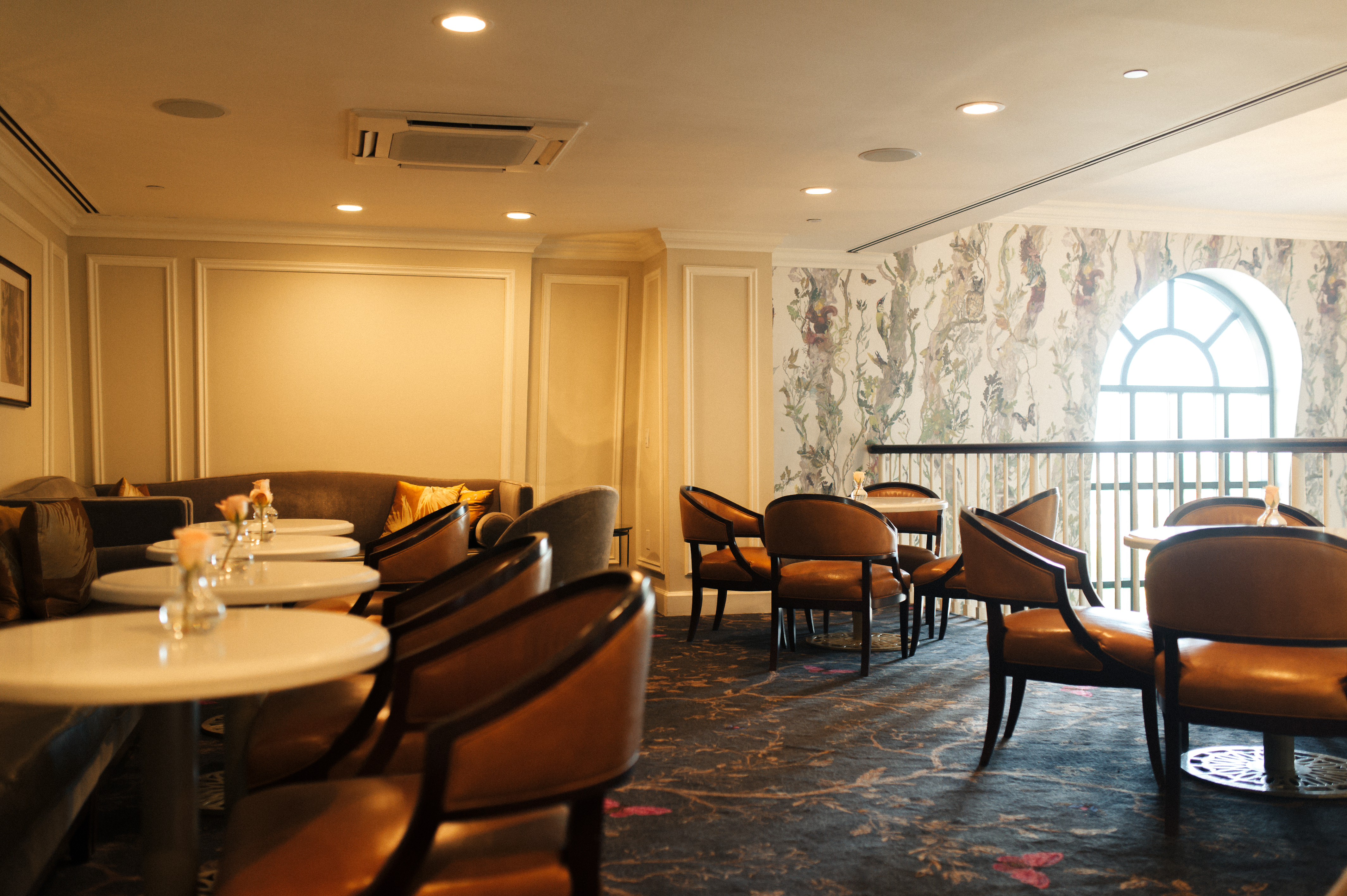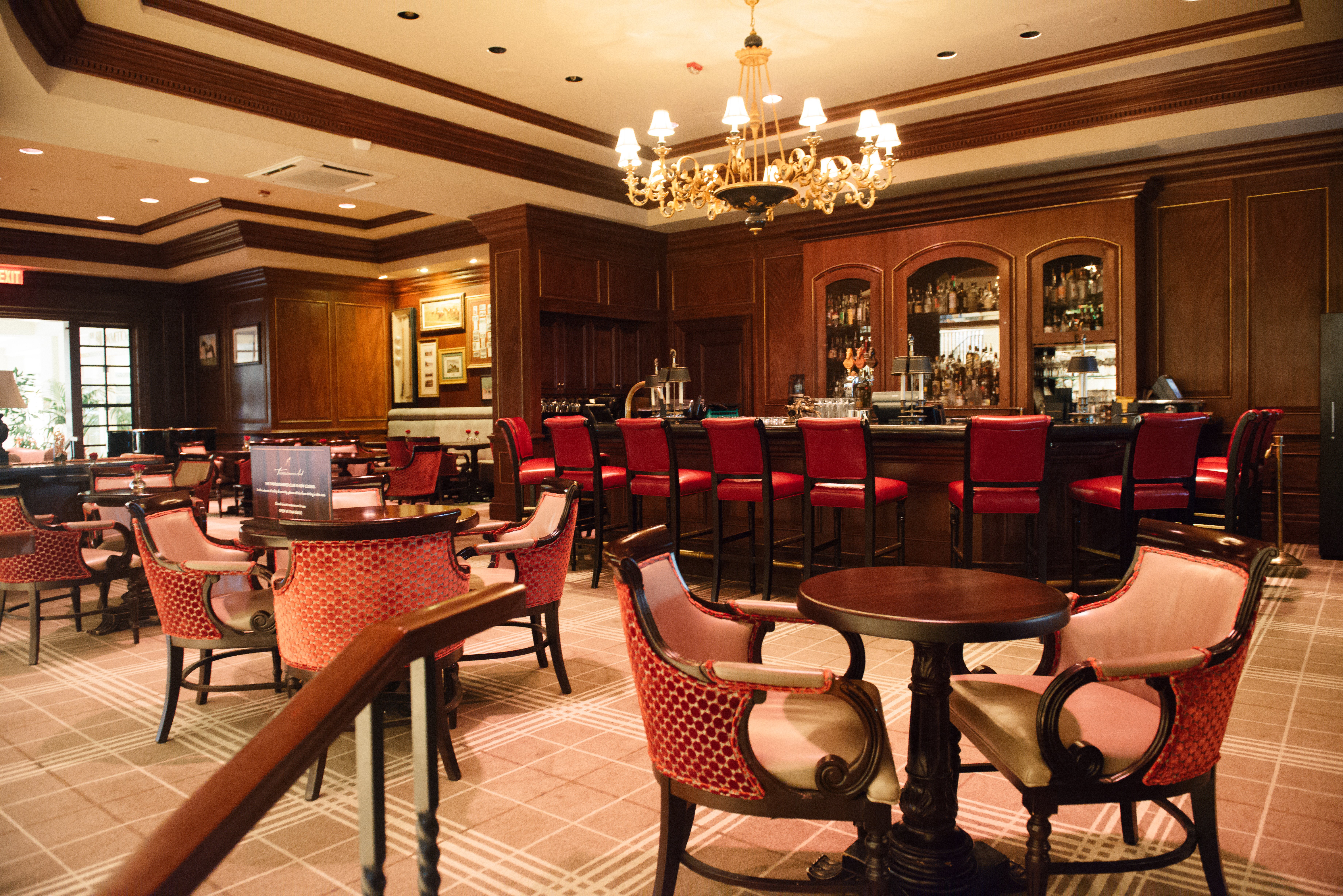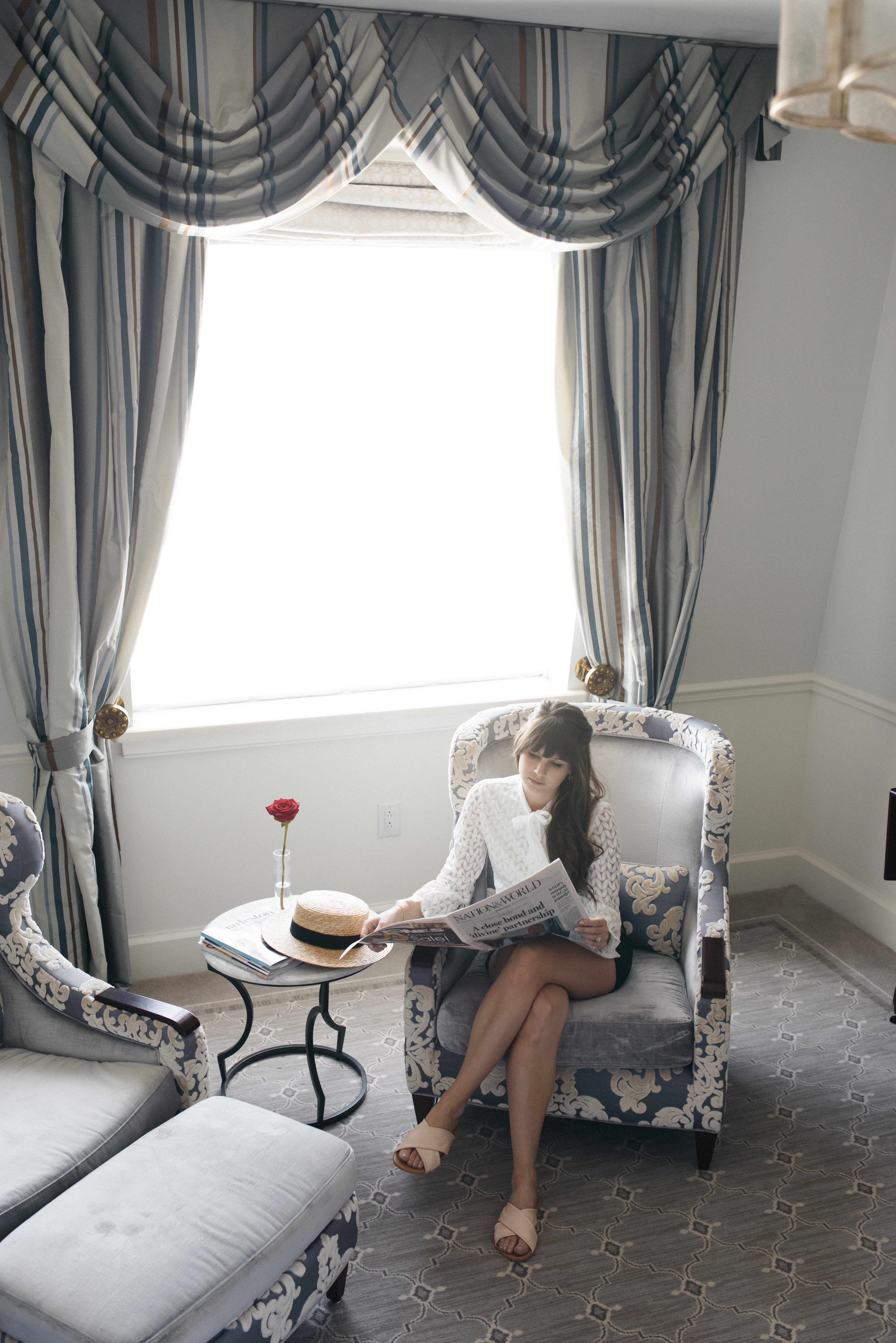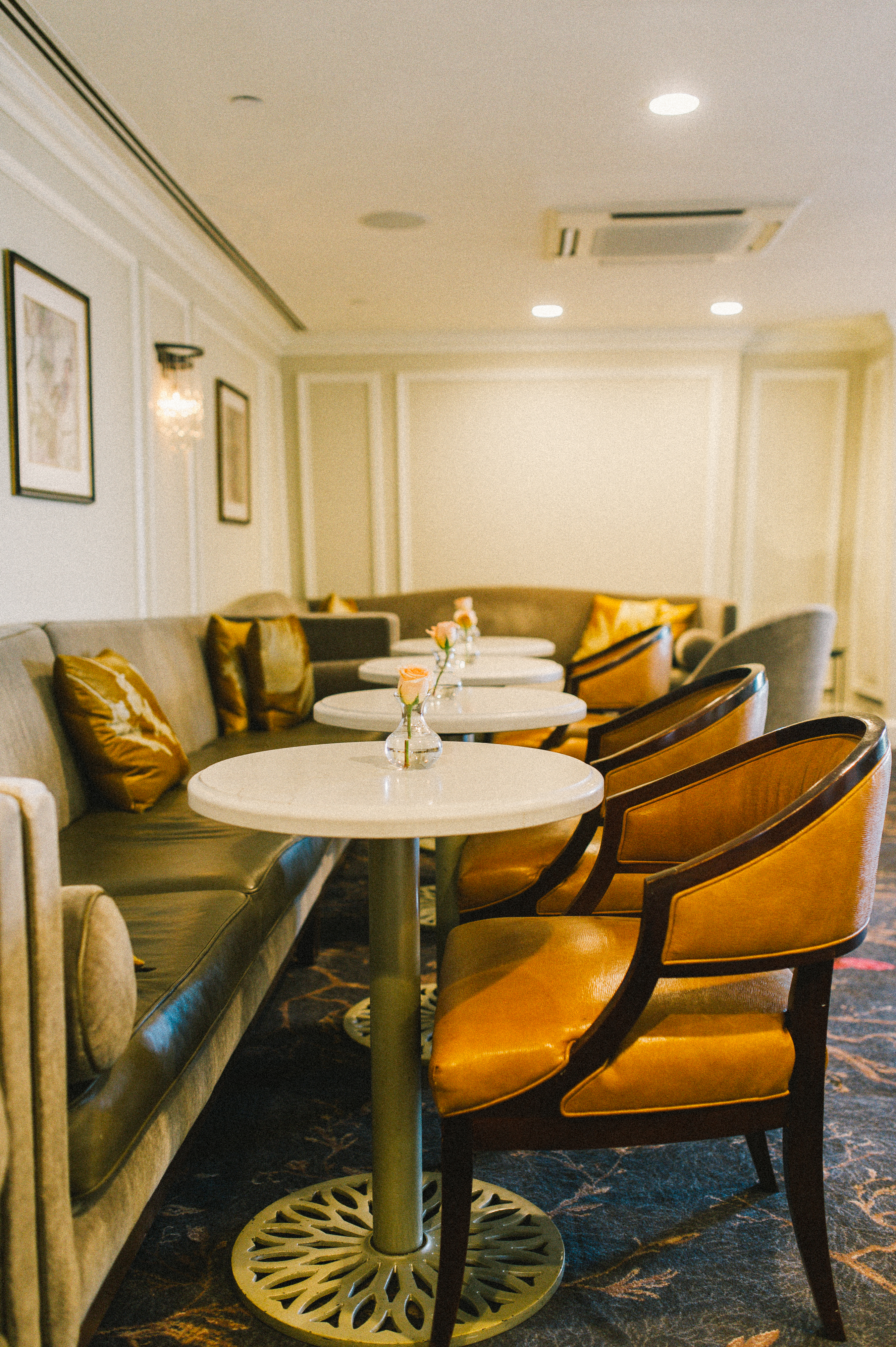 If you've been following on Instagram, you may have seen that I spent the last couple of weeks traveling – starting with a relaxing weekend in one of my favorite places, Charleston! When planning our trip back, we knew immediately that we couldn't wait to return to our home away from home at Belmond Charleston Place. Located in the heart of downtown Historic Charleston, its prime location, impeccable service, and luxurious experience is one that can't be beat.
The Hotel & Location
First, let's talk decor. As you might can tell from the photos above, not one stone was left unturned when decorating this hotel. During our first visit, that was something that captured my heart immediately. From chandeliers and Italian marble bathrooms, to the plushest beds and grand staircases greeting you upon entry, there's nothing not to love. From the moment I walk into Belmond Charleston Place, I immediately feel a sense of ease and relaxation.
But it doesn't stop there! You can continue your weekend relaxing at the Spa and the rooftop pool deck, or simply walk downstairs and shop at Gucci or Louis Vuitton without even leaving the hotel (yes, you read that right). Grab a drink at the Thoroughbred Club bar before stepping foot right out onto King Street, and into the heart of Charleston's finest dining and shopping.
The Room & Service
If you're heading to Charleston for a special celebration or occasion, I highly recommend splurging to stay on The Club level. At some hotels, the "premier" rooms may not be something to write home about, but that is definitely not the case at Belmond. My stays on the club level have been some of the best trips of my life – even if it's just for its pure relaxation factor. What makes it so special? Let's start with the full meals, small bites and drinks you have exclusive access to throughout the day. Ryan and I would joke that every time we came out of the elevator on our floor they had a new treat waiting for us. From breakfast, to mid-day snacks, pastries at tea time, an all day open bar, and sweets before bed, I felt like royalty!
You can see for yourself above how beautiful the rooms are, but one of that parts of our stay that blew me away the most was the incredible service. Everyone we interacted with at the hotel was more than accommodating and pleasant, but we were most impressed with the turn down service. We would come back to our room after an evening out to be greeted by a turned down bed, slippers waiting, spa-like music playing, and our room in perfect condition. My jewels and makeup were organized in the bathroom, my clothes laid out, shoes lined up – I was so impressed.
I truly felt so lucky and spoiled to get to spend another weekend at Belmond Charleston Place. I'm already looking forward to going back for another stay! Please let me know in the comments if you have any questions at all – if you're planning a trip to Charleston I highly recommend looking into Belmond!
Photos by Ryan Sides
Shop the Post
Chicwish Top | Zara Shorts (similar) | Asos Sandals | Vintage Earrings (similar)