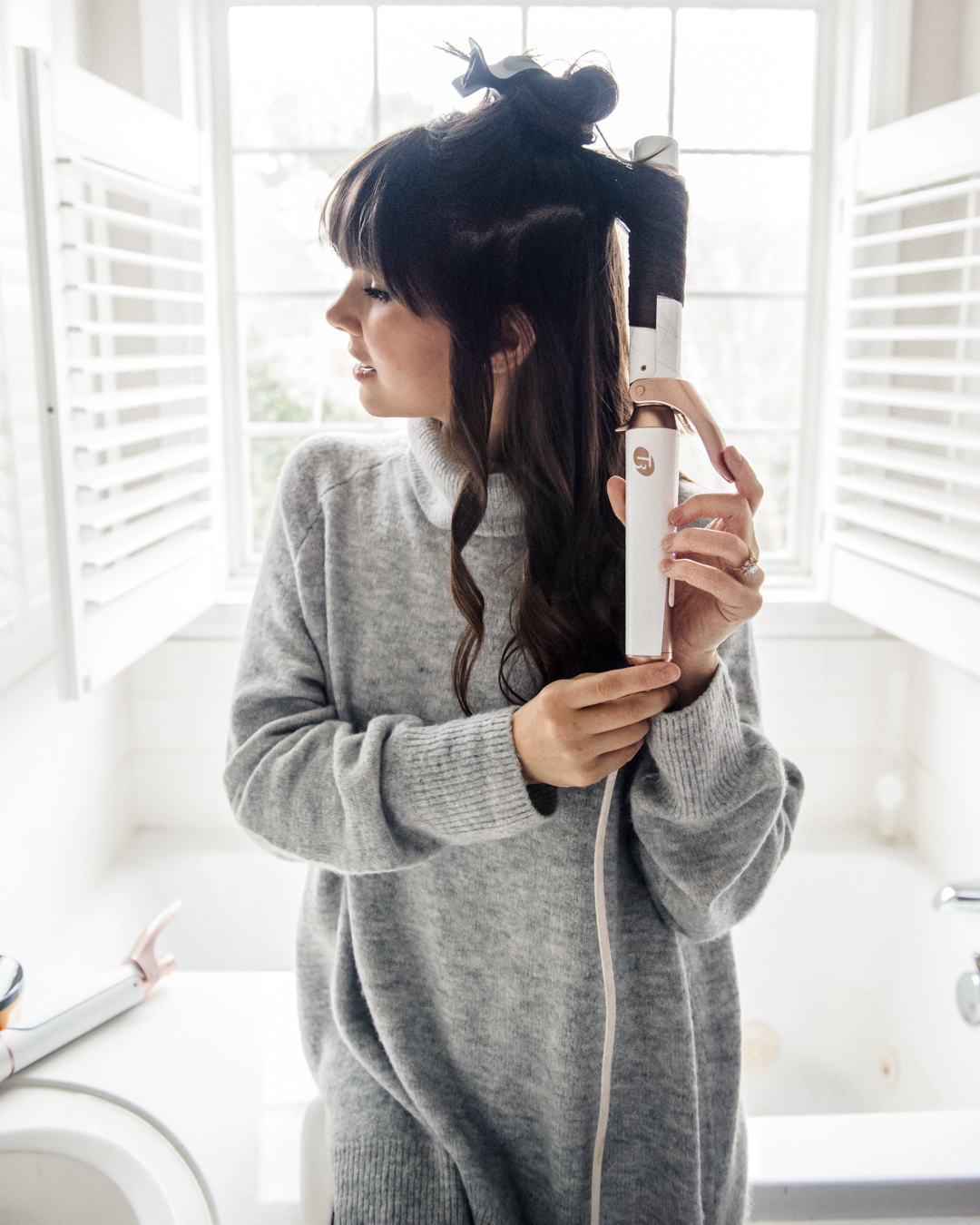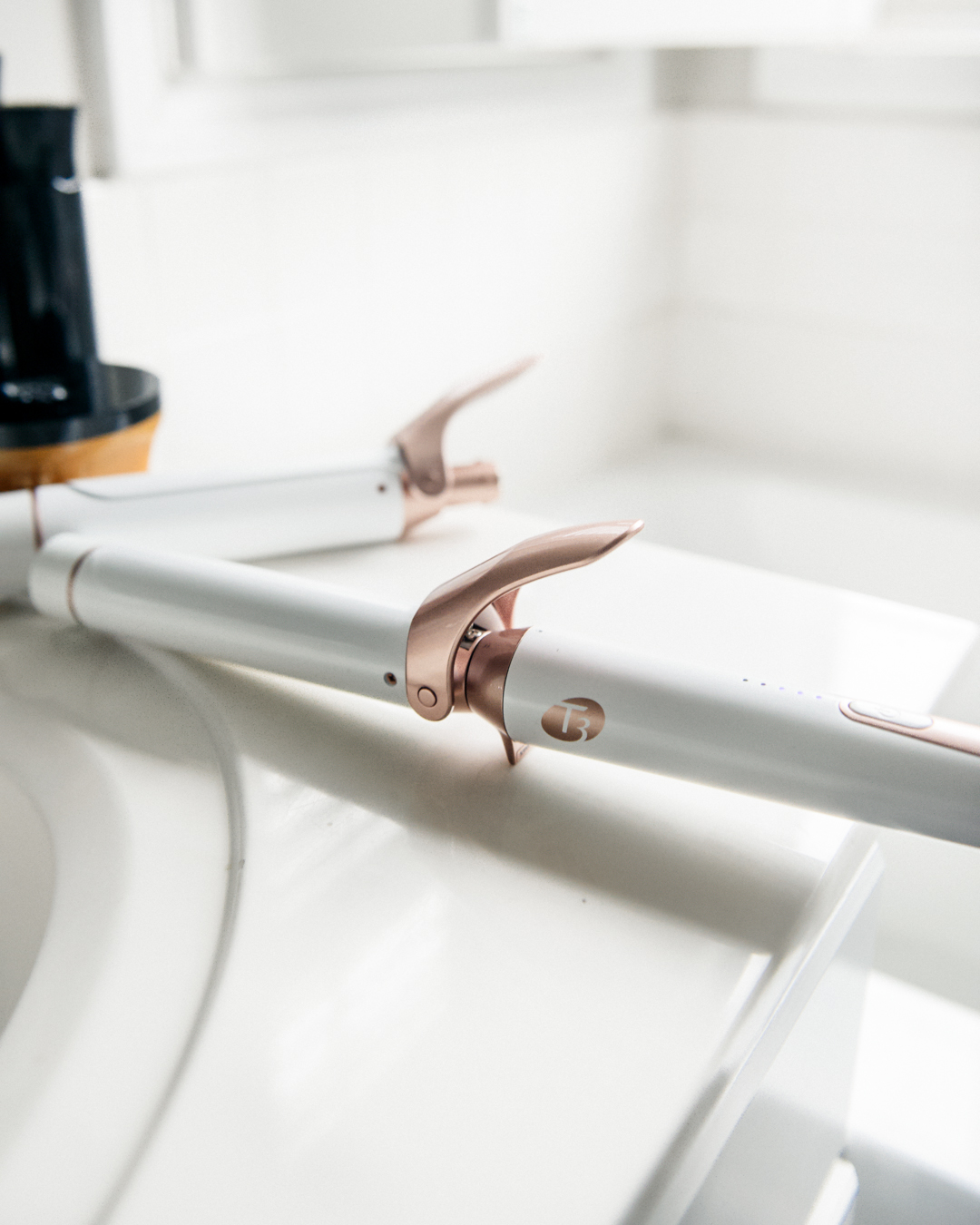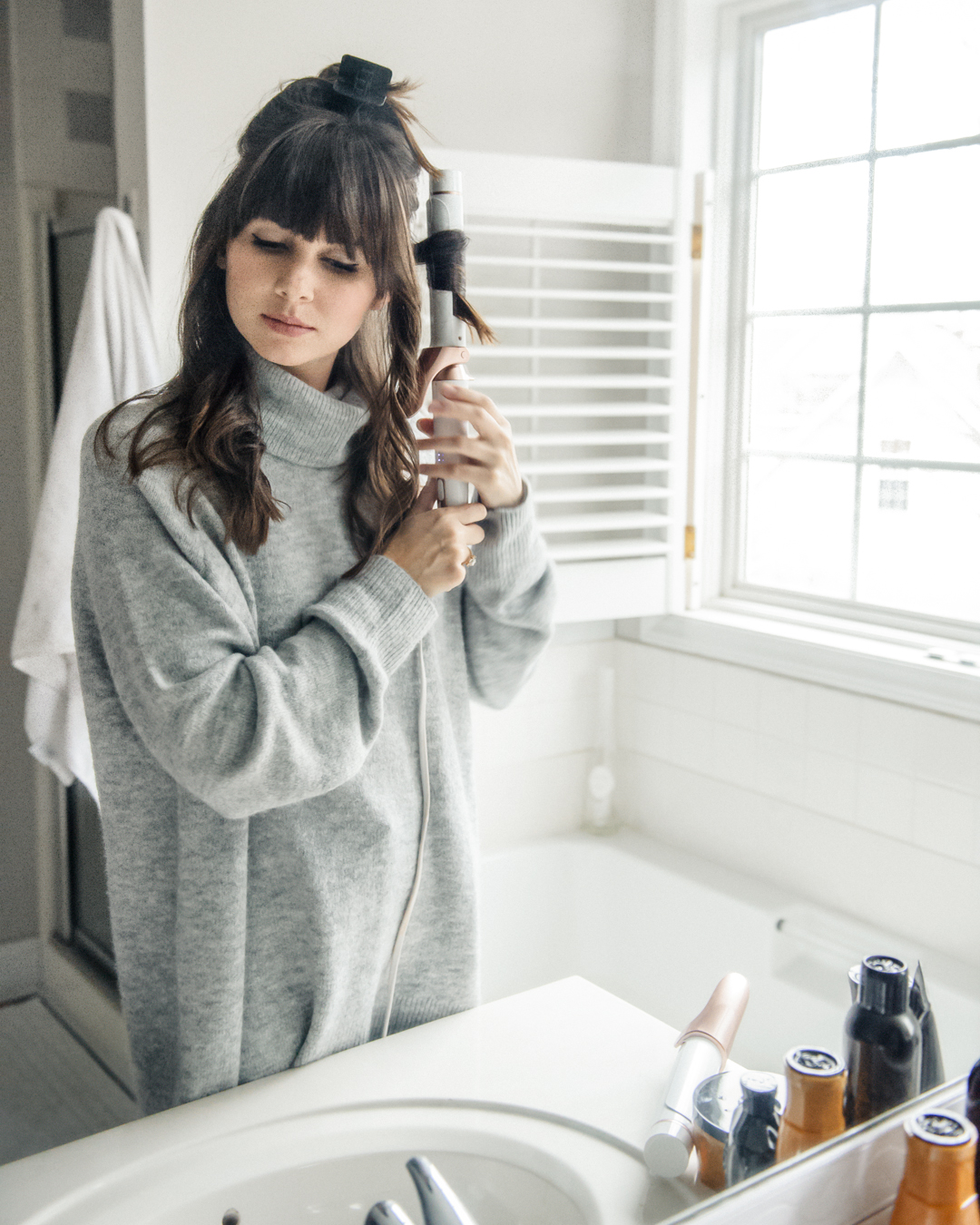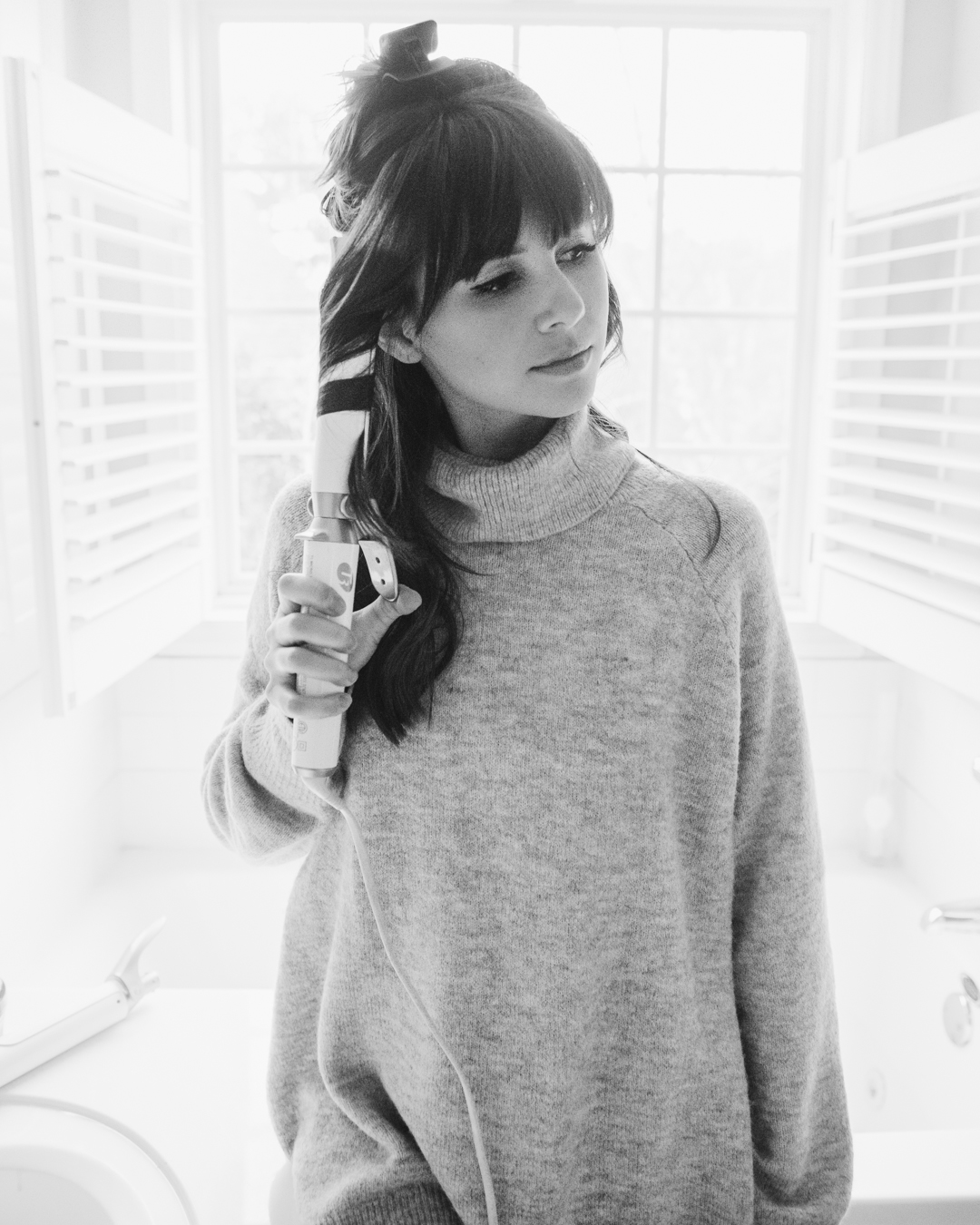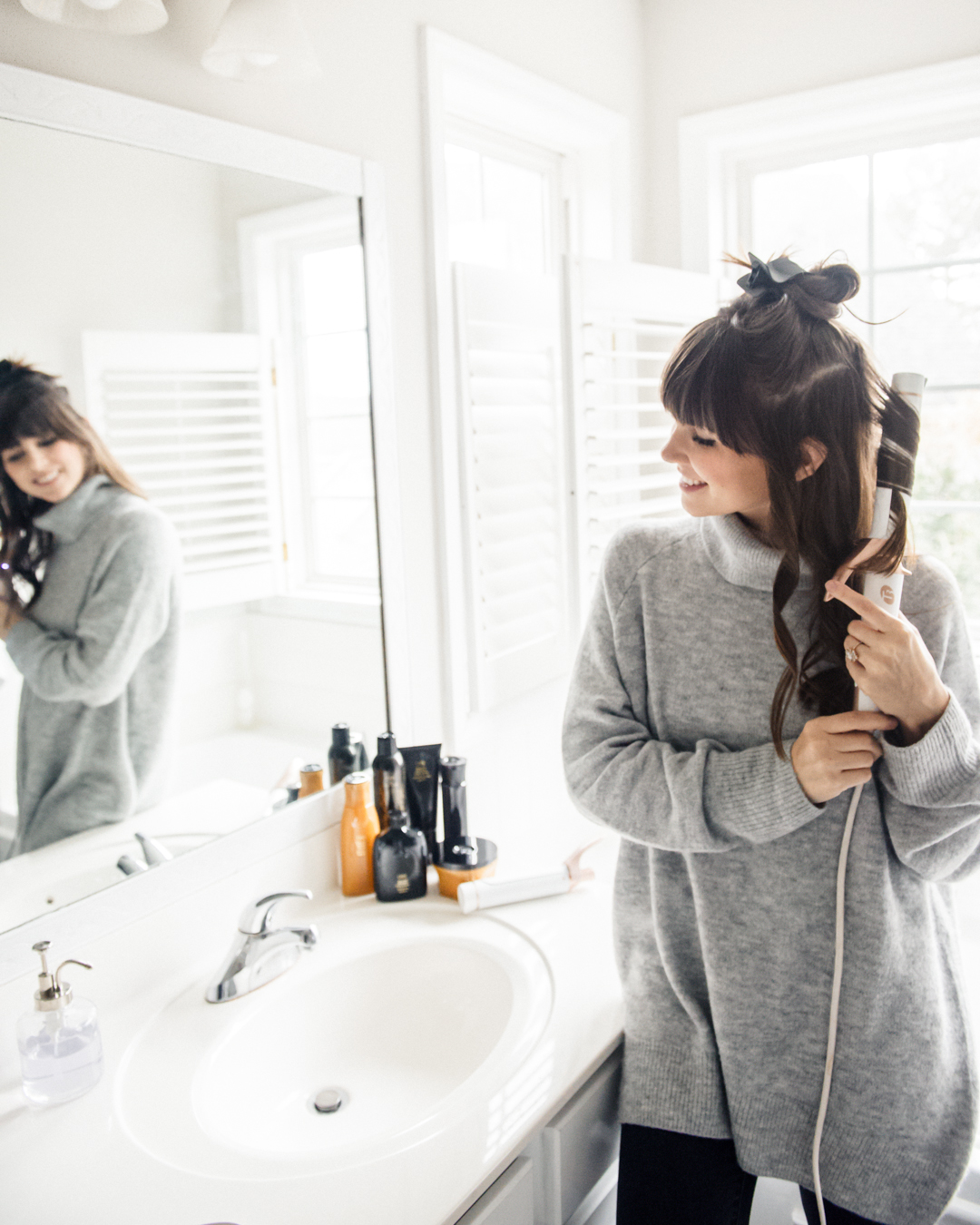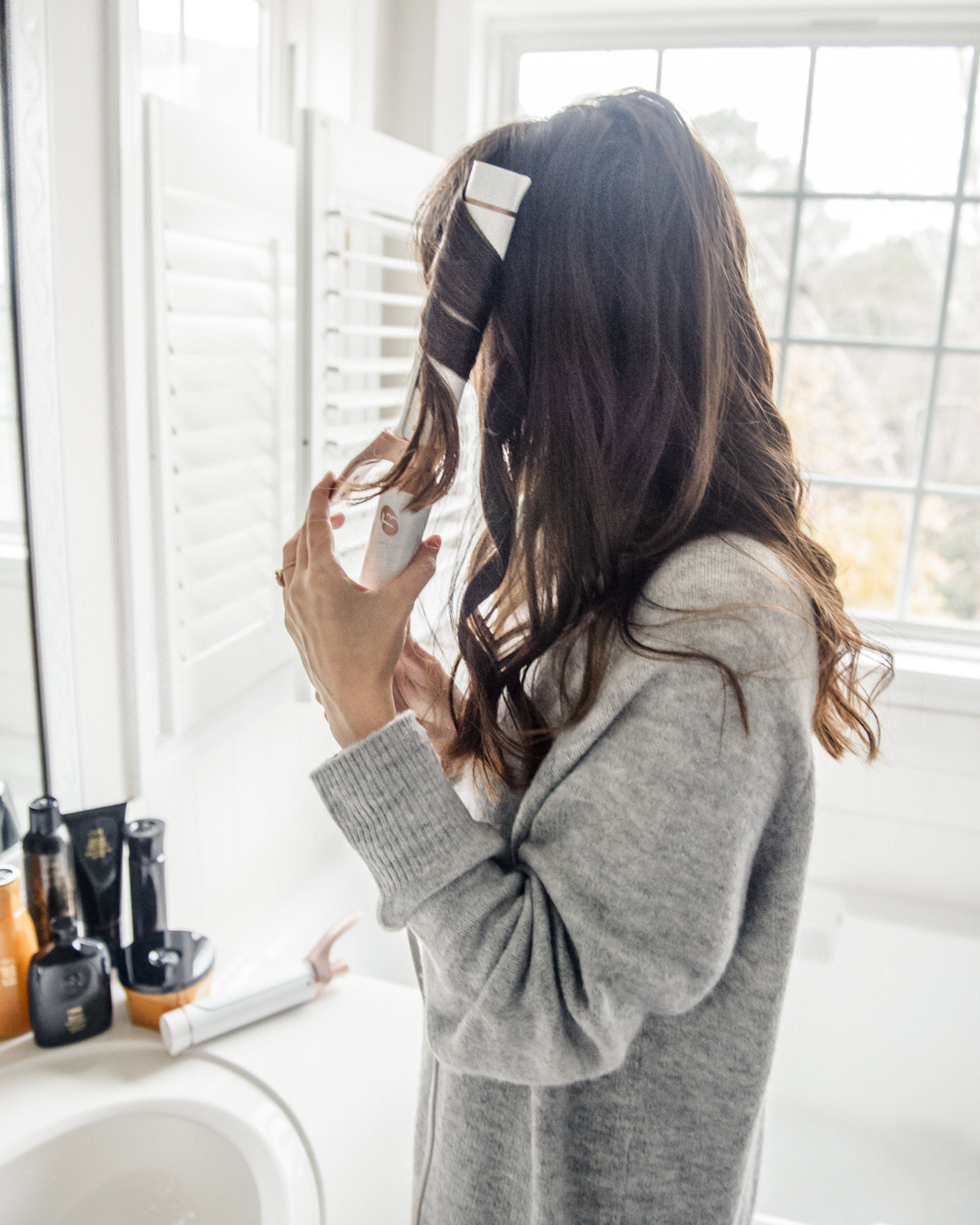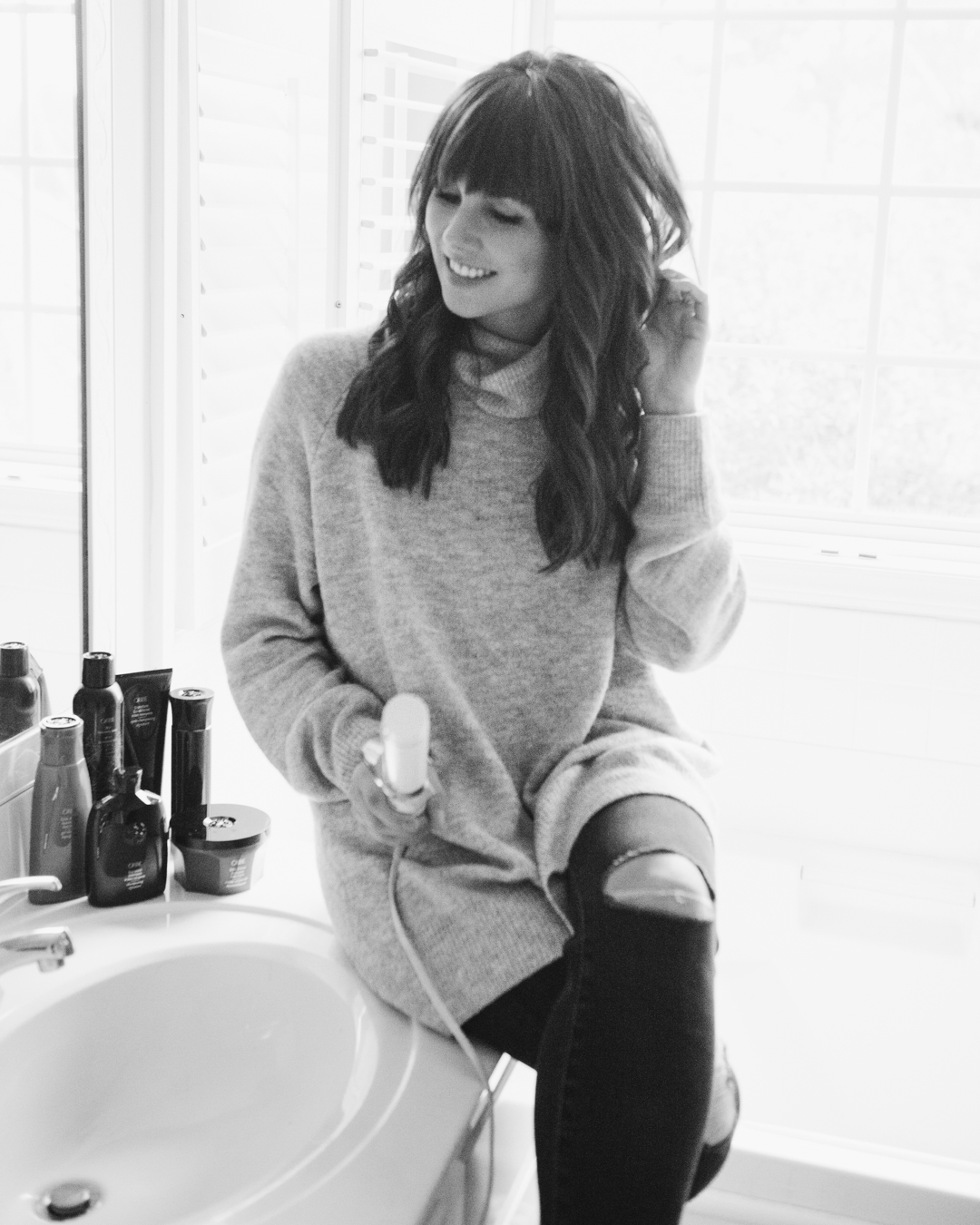 Several of my most asked questions on my blog are always regarding the same topic: my hair. Whether it's how I style my bangs, how I keep my locks silky, or how I achieve my loose natural curls, it's something I get asked on a regular basis. In keeping with my goals I set for myself this year, I'm making an effort to make The M.A. Times more of a resource for you, and produce content that you actually want to see! To start things off, I wanted to do an honest review of the T3 Micro hair tools I have been using over the last couple of years.
I'm very conscientious of not spending money where I don't absolutely have to – a blow dryer is just a blow dryer, right? Though I was lucky enough to partner with T3 over the years, I always ask myself before recommending anything, "is this something I would purchase on my own?" In my honest opinion, the products are 100% worth their price tag. The blow dryer alone saves me so much time in the mornings, and the rest of the tools give my hair a professional finish. Do you have to have the whole collection? Not necessarily – though I wanted to be able to walk you through the benefits of having each to find which is right for you.
Whirl Trio Styling Wand
My first T3 products were the T3 Whirl Trio Styling Wand Set (you can see my post on my everyday curls here). After using the same curling iron for about the last ten years (it had been with me since my dance recital days in high school), I was hesitant to try something new. How in the world was I supposed to curl my hair without a clamp, anyways? Would the curl really hold? Let me tell you – it does! My curl with the T3 Whirl Trio lasts longer than anything else I've tried. It also leaves my hair completely soft and silky once I'm done. To this day, the tapered wand in the trio set is still my favorite one to use. Once I tried out their first product, I was hooked and ready for more.
Featherweight Single PassLuxe Styling Set
The compact version of their blowdryer and straightener were the next products I tested out. I used to absolutely hate blow drying my hair – until I discovered their range of dryers. It may be small, but it is mighty! It folds in half and is the perfect size for travel. I also use these two pieces on a daily basis when the only thing I want to style is my bangs. The compact size of the Single PassLuxe Straightener is actually a better size for getting the kinks out of my bangs. You can read about my easy morning hair routine using these two products here.
To expand my collection even more, I then added in the full-size versions of the Featherweight Single PassLuxe Styling Set. Though the compact version is AMAZING, the full-size blow dryer truly does cut my drying time down to under 10 minutes (it used to take about 30). I also fine-tuned the art of using a straightener for curling your hair – the SinglePass straightener has become what I reach for on weekend getaways if I only want to bring one thing. It allows me to be able to straighten my tips and bangs and curl the rest of my hair in one tool.
T3 Volumizing Hot Rollers Luxe
This set was an unexpected love for me. I hadn't put rollers in my hair since I was a child – why would I do that now when we have all of these amazing curling wands to use instead? However, I quickly realized that using the hot rollers give you a completely different kind of curl. It's the only way ever been able to have so much body and bounce to my curls, while still keeping them silky smooth. I also love the fact that you can throw them in, do your makeup and get dressed, and then whip them out at the last minute and you're good to go. I wouldn't say this is the first thing you should buy, but I do highly recommend them. I'm a huge advocate for the old Hollywood glam look (you can see my post on that here), and these are the best tool out there to achieve those curls.
T3 Twirl Trio Barrel Set
Finally, last but not least, this set is the most recent addition into my collection. I was more than happy with the Whirl Trio set, and never really saw myself going back to using a clamped curling barrel. Now that I have them though, I use them all the time! There is something nice about not having to hold your hair in place while letting the curl heat. It's my "lazy-day" curl of choice. I'm currently using and loving the 1 1/4″ barrel for soft and relaxed curls. I will say if you're looking for a more serious curl that will last all day, I would recommend the wand over the barrel. The barrel definitely gives a more "undone" curl look.
If you're one the hunt for new hair tools, or were ever simply curious about T3, I hope this guide helps narrow down which may be right for you. If you have any more questions, let me know in the comments below!
Photos by Ryan Sides
Shop the Post