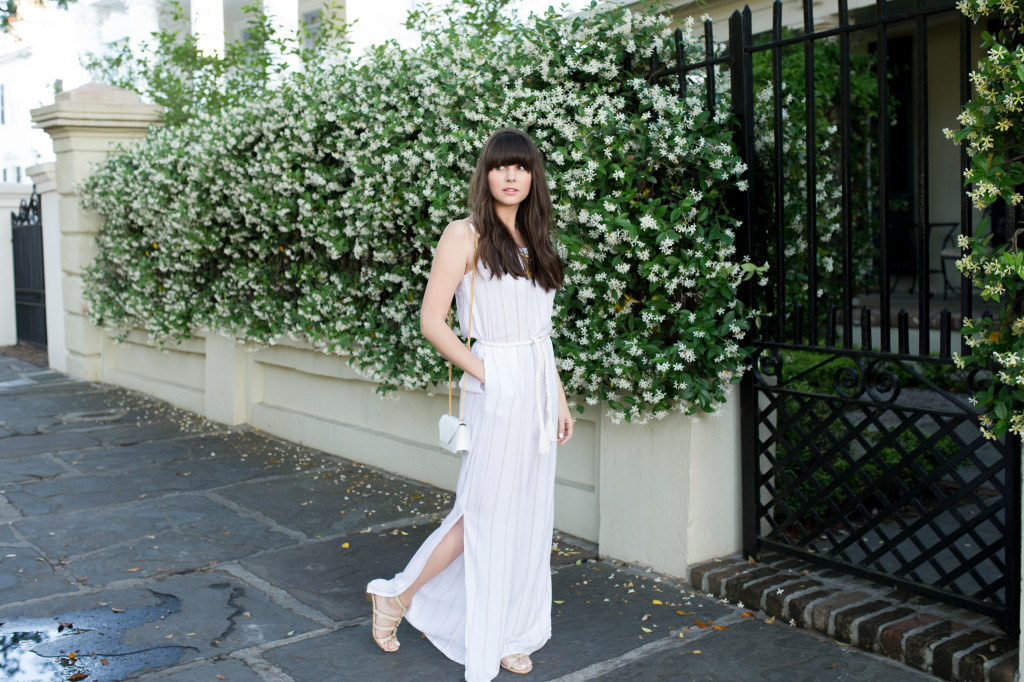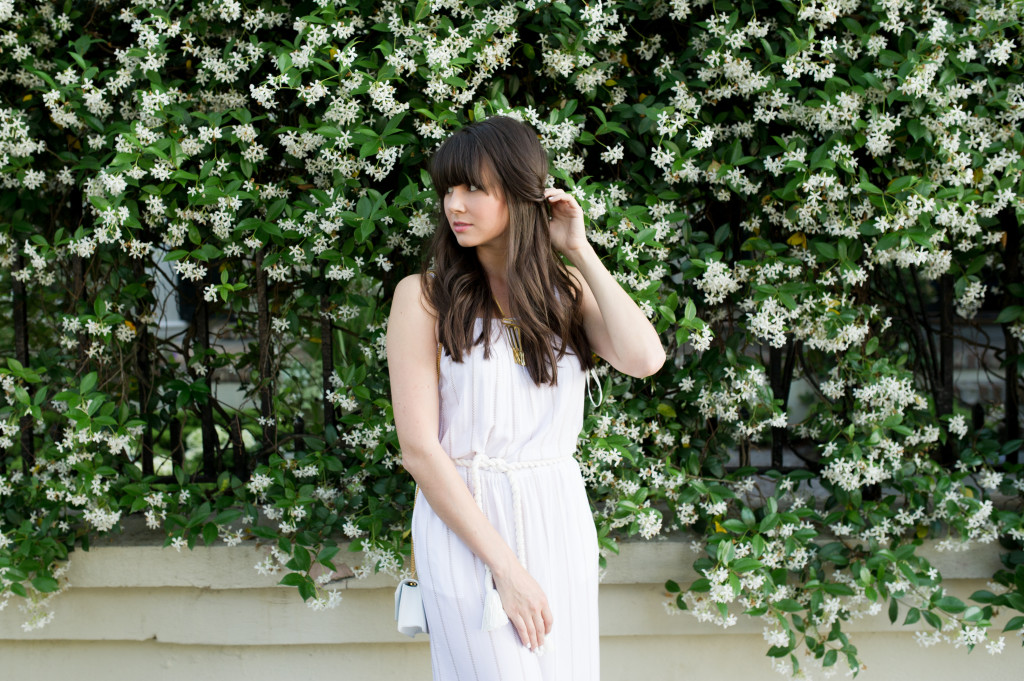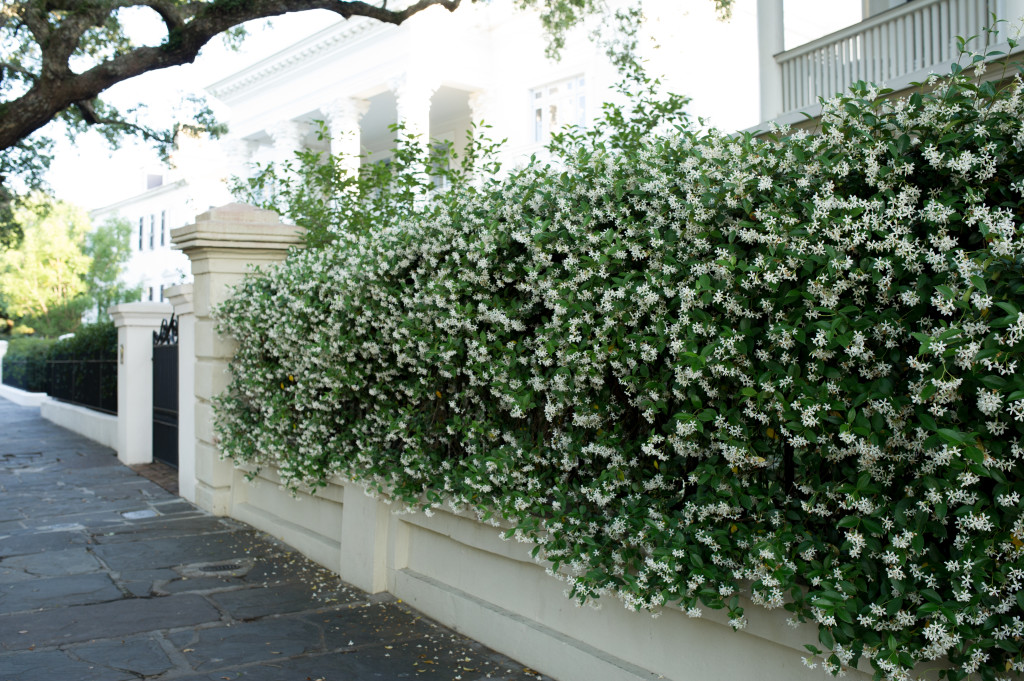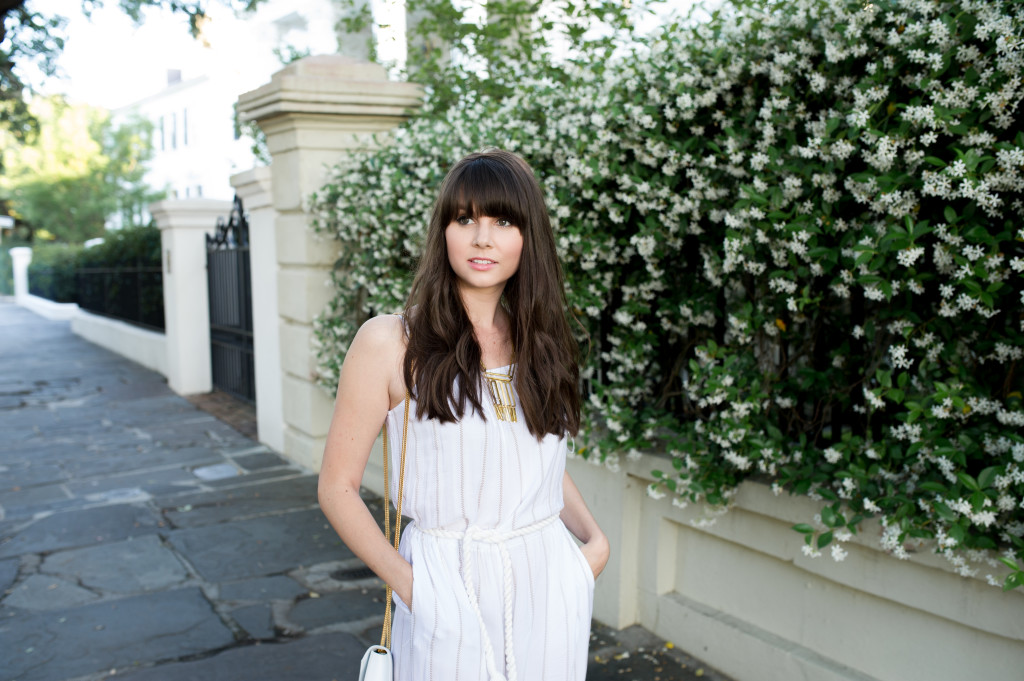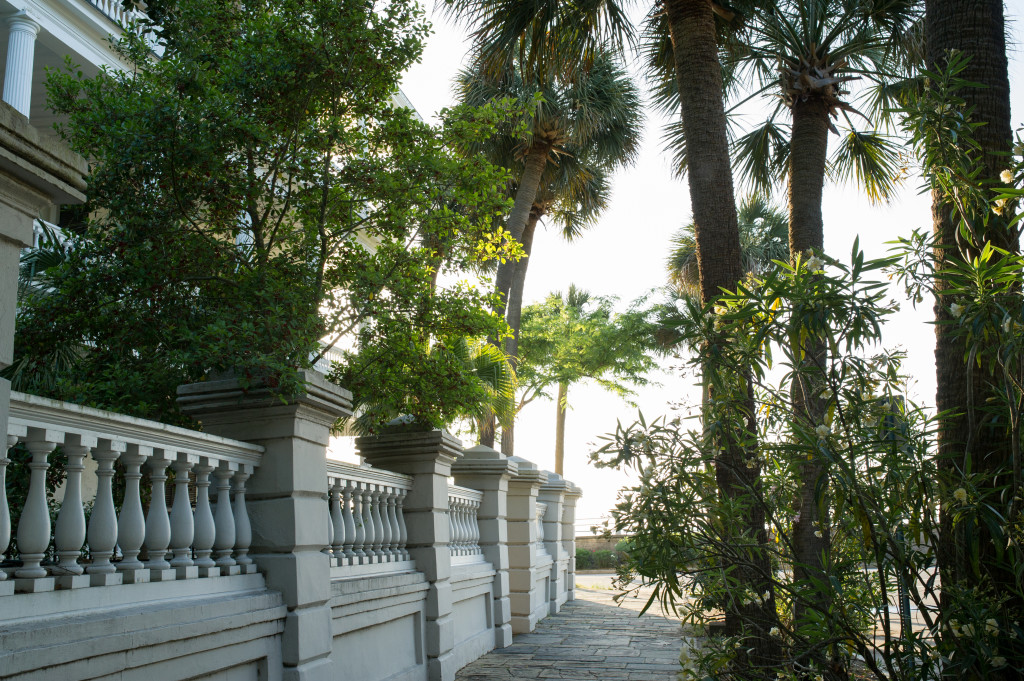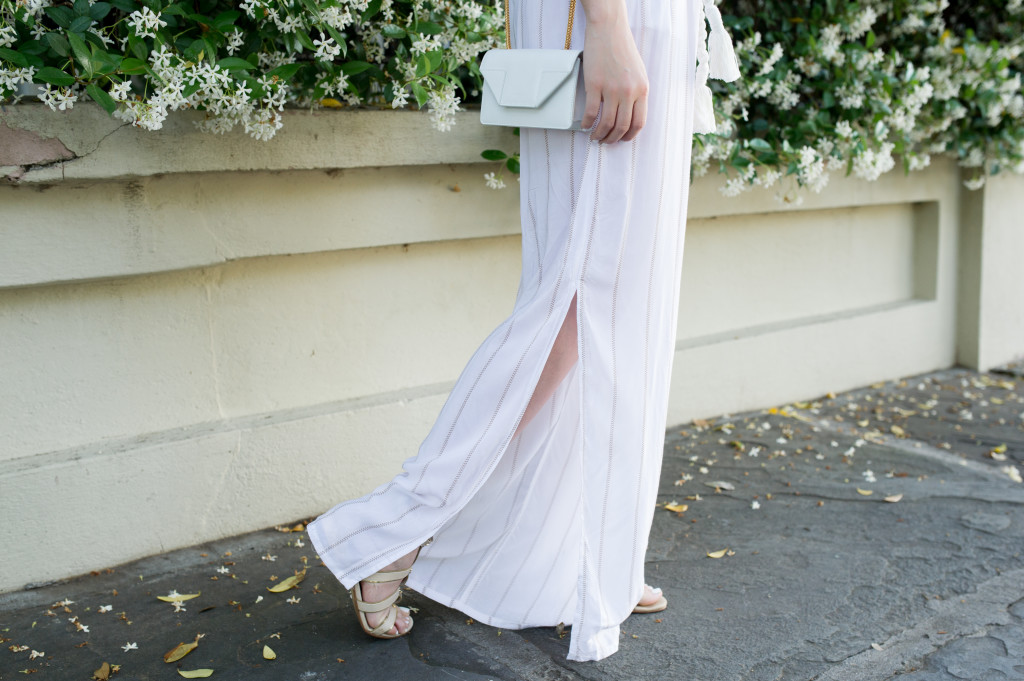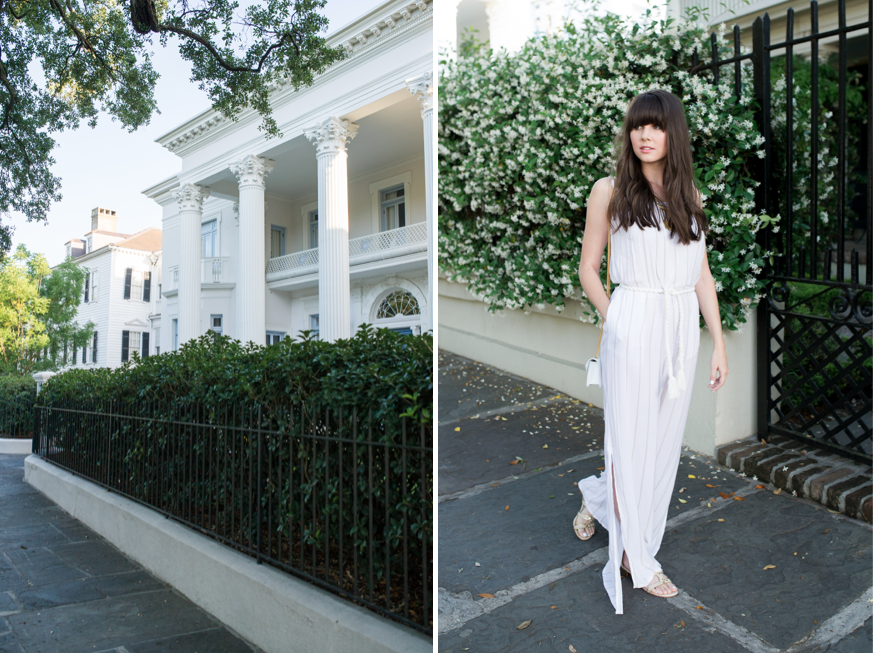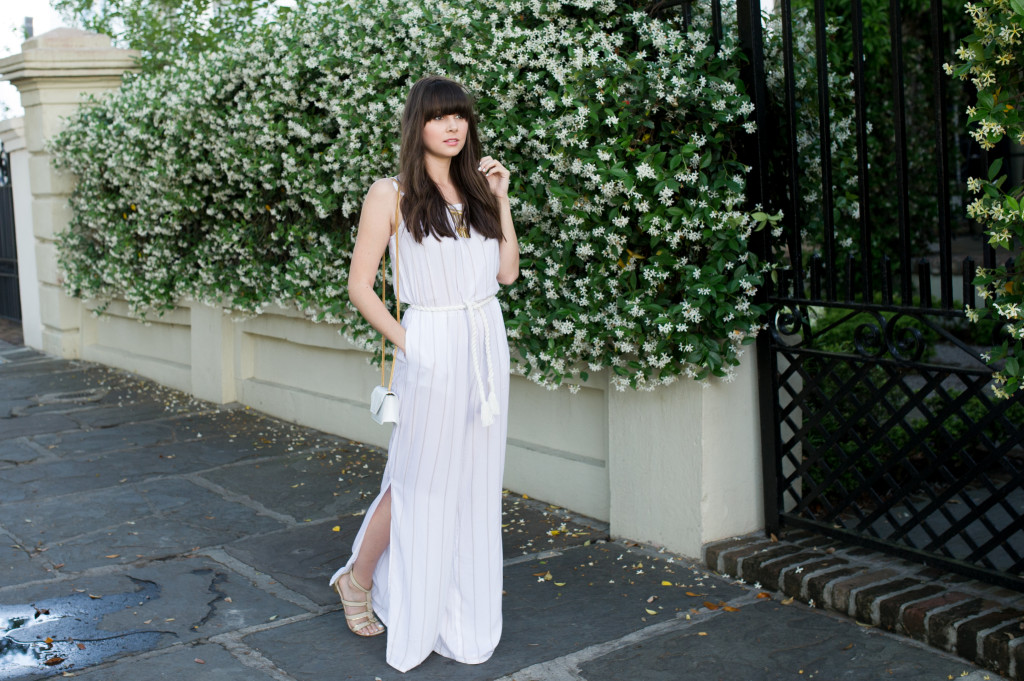 If you have been following along on Instagram, you may have seen a little sneak peek of my trip down to Charleston, South Carolina this past weekend. I've been a couple of times before – but completely forgot to what extent this city inspires me. We snapped these photos the first morning we were there, and the whole time I was in amazement of the amount of detail and thought that went into each home we walked past. The landscaping, intricate fencing, and historical details all spoke to me and inspired each look I wore while we were there.
I feel as if I could stay in Charleston for a week and still not have enough time to wander up and down and all of the streets and explore each hidden corner to it's fullest potential. There is so much magic in each nook and cranny and I only wish we'd had time to see them all!
I felt right at home wandering around the streets that first morning in this Anthropologie jumpsuit. It's light and breezy, and plays perfectly off of the endless jasmine crawling the fence line of the streets. I can't event tell you how heavenly the whole town smelled thanks to the blooming jasmine! The rope belt detail also couldn't have been more perfect for a day spend wandering around a southern coastal town. I felt like I could be up for whatever adventure laid around the corner in this carefree jumpsuit.
Stay tuned this week for a recap of what we did and where we ate while in Charleston!
Photos by Ryan Sides
SHOP THE POST
---
JUMPSUIT: ANTHROPOLOGIE / BHLDN | SANDALS: LOUISE ET CIE (old, similar) | NECKLACE: ANTHROPOLOGIE | BAG: SAINT LAURENT (older style, similar)
---
---