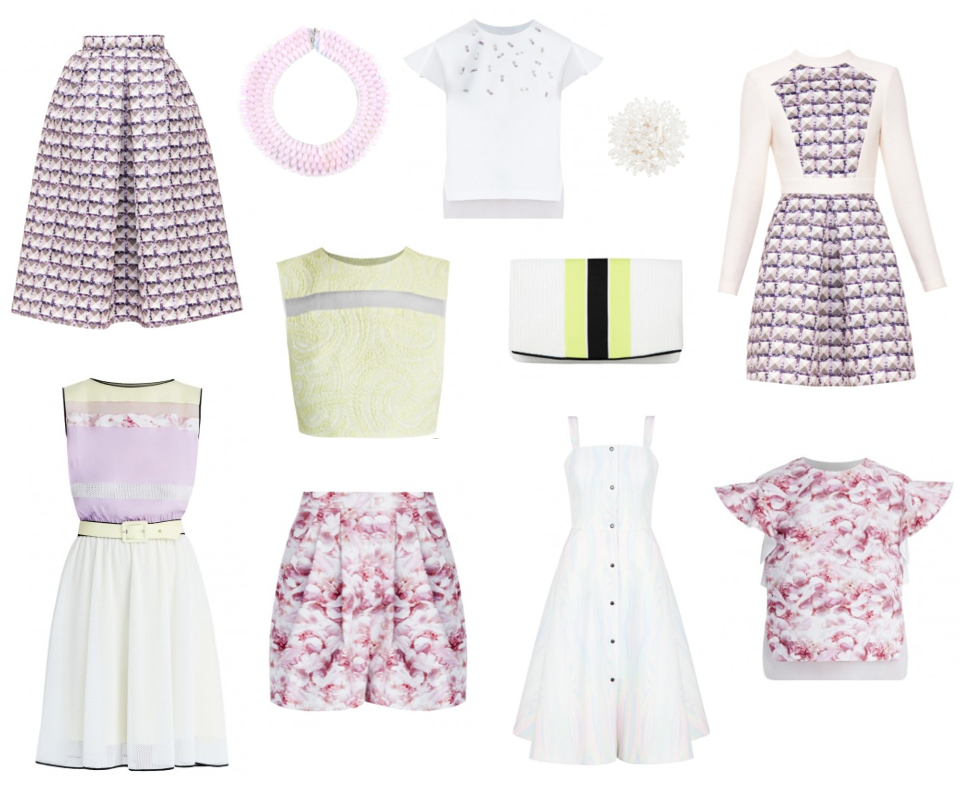 Being a fashion blogger certainly has it's perks. "Work" is sometimes considered shopping online, watching fashion shows, and getting caught up on who's wearing what. Discovering and researching new designers in the process is one of my favorite parts. LUBLU Kira Plastinina has topped the list as my newly discovered favorite. The line originated in Russia and is everything I believe about fashion. 
Her collection is the perfect balance of being severely feminine, daring, sophisticated, flirty, romantic, and bold. The palate from her resort and spring/summer collections is exactly what I'm looking for this year – pale pinks and yellows with pops of black to give it just enough edge. The only downfall is the price tag – but the good news? Her pieces not only become much more affordable once they are on sale, but they also provide the perfect inspiration for putting together your spring wardrobe!
You can see LUBLU by Kira Plastinina official site here.
---
SHOP THE POST
PEONY SHORTS :: WINGED PEONY TOP :: SHEER POISE CROP TOP :: PEONY MESH COCKTAIL DRESS :: KNIT STRIPE CLUTCH :: AQUA PRISM PARTY DRESS :: ROSE TEARDROP NECKLACE :: BOULEVARD PARTY SKIRT :: SOIREE WINGED TOP :: LAUREL PIN :: BOULEVARD COCKTAIL DRESS
---