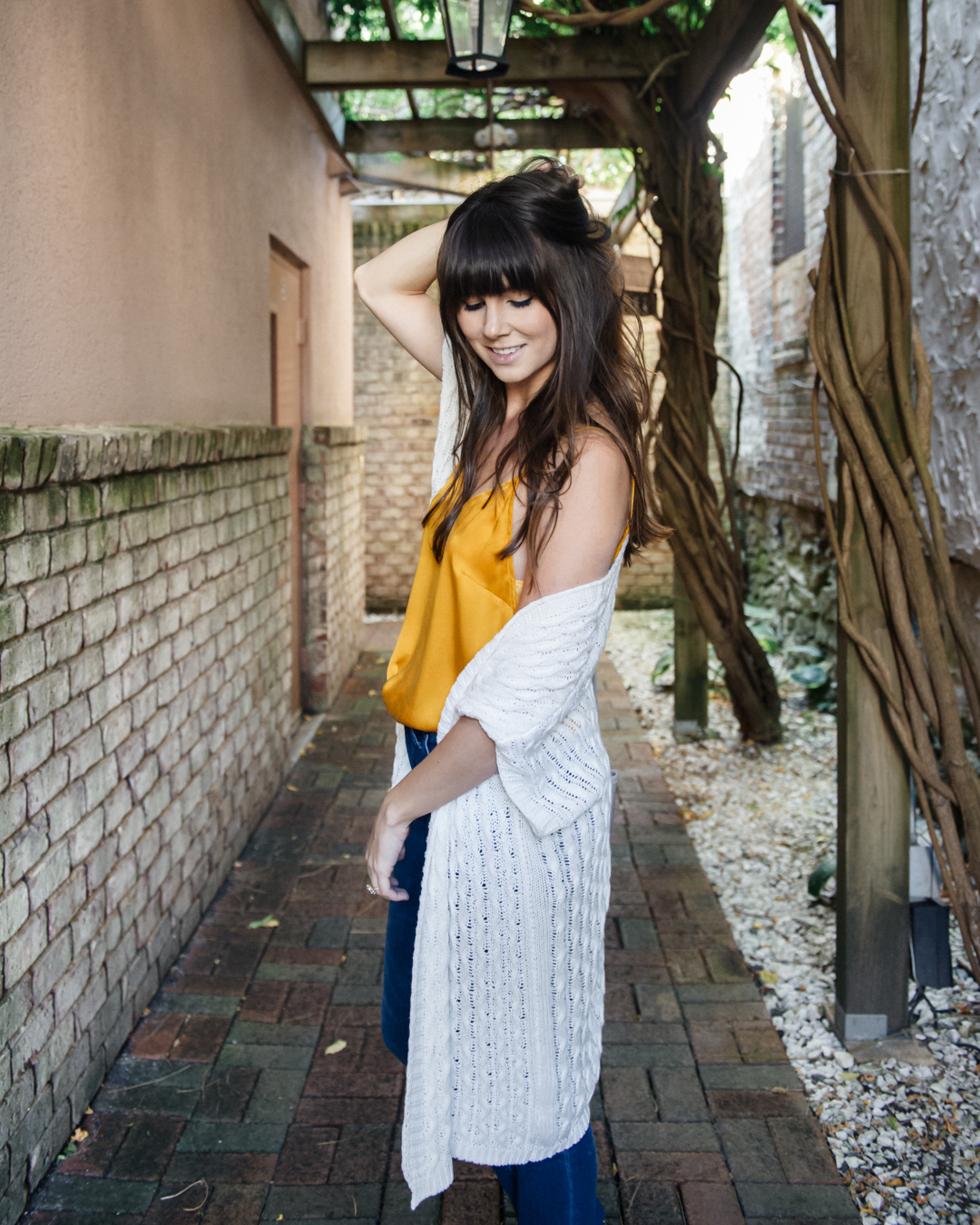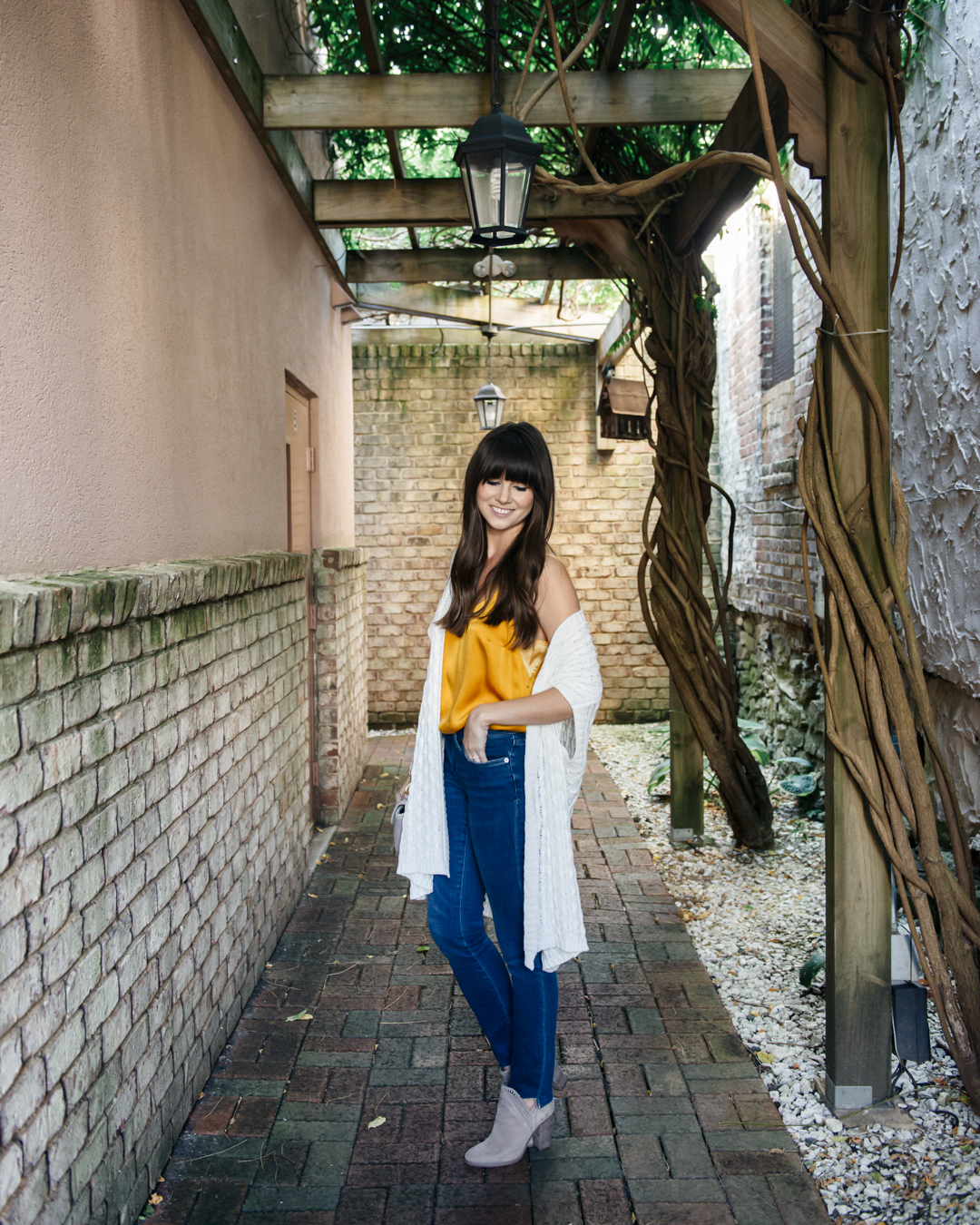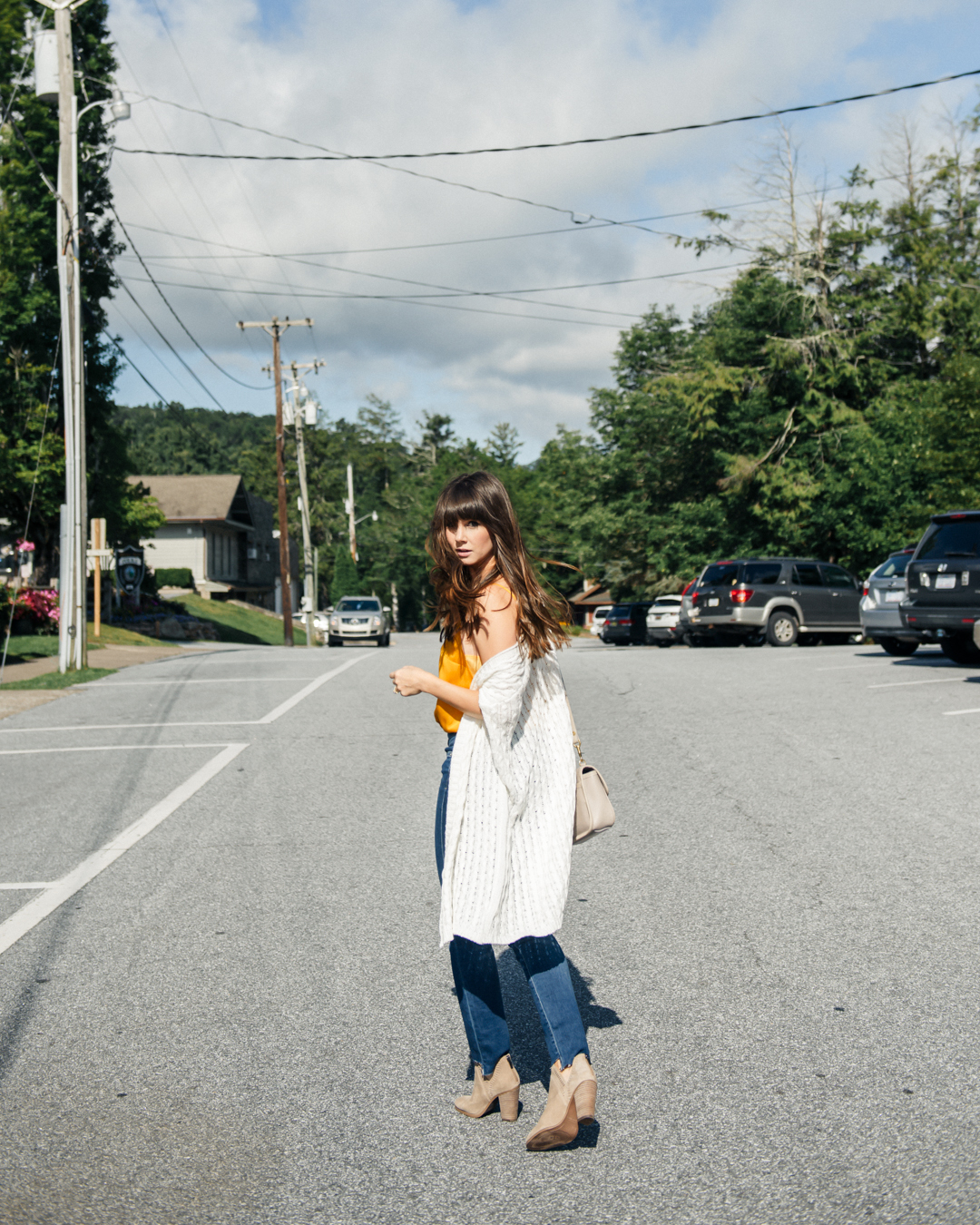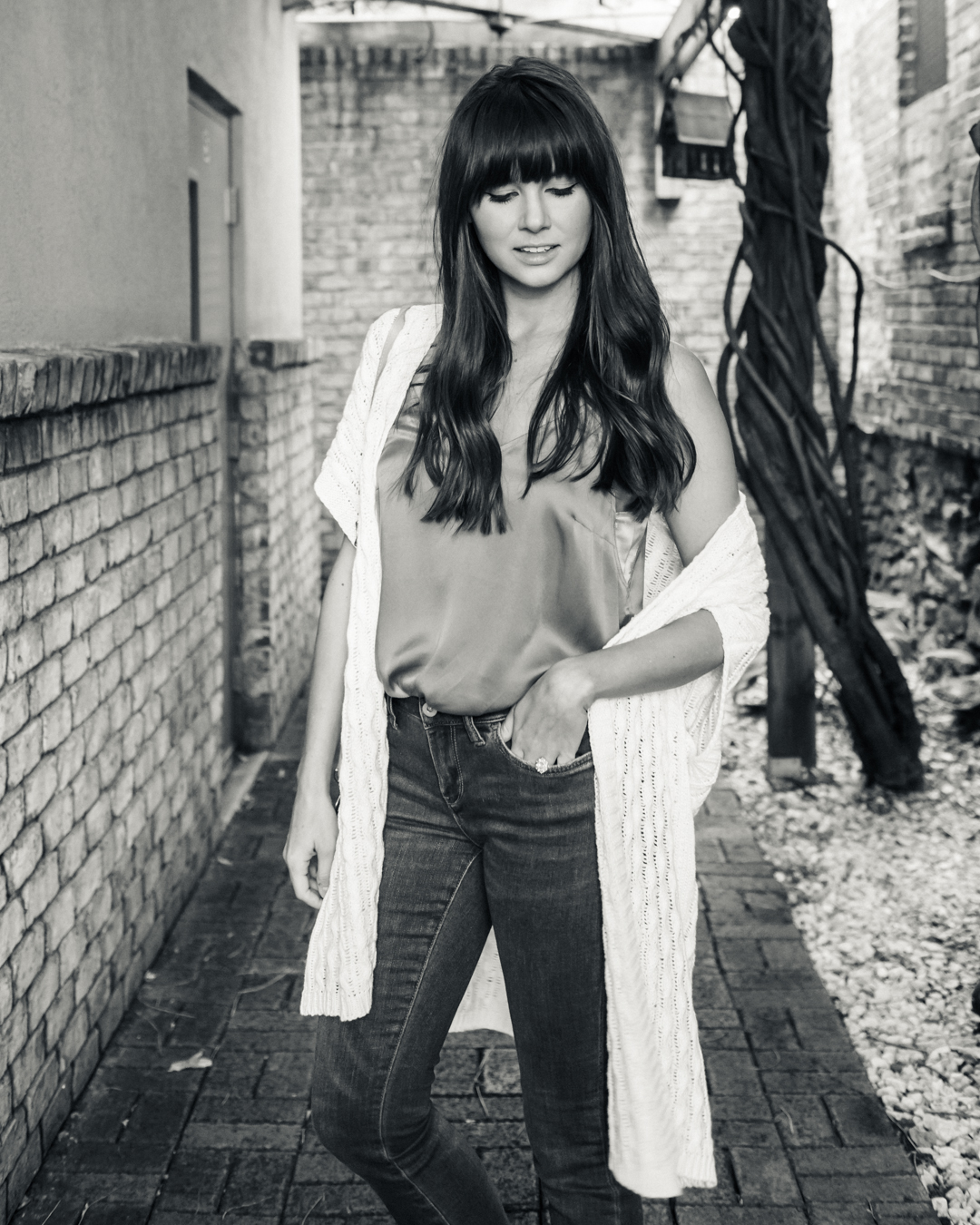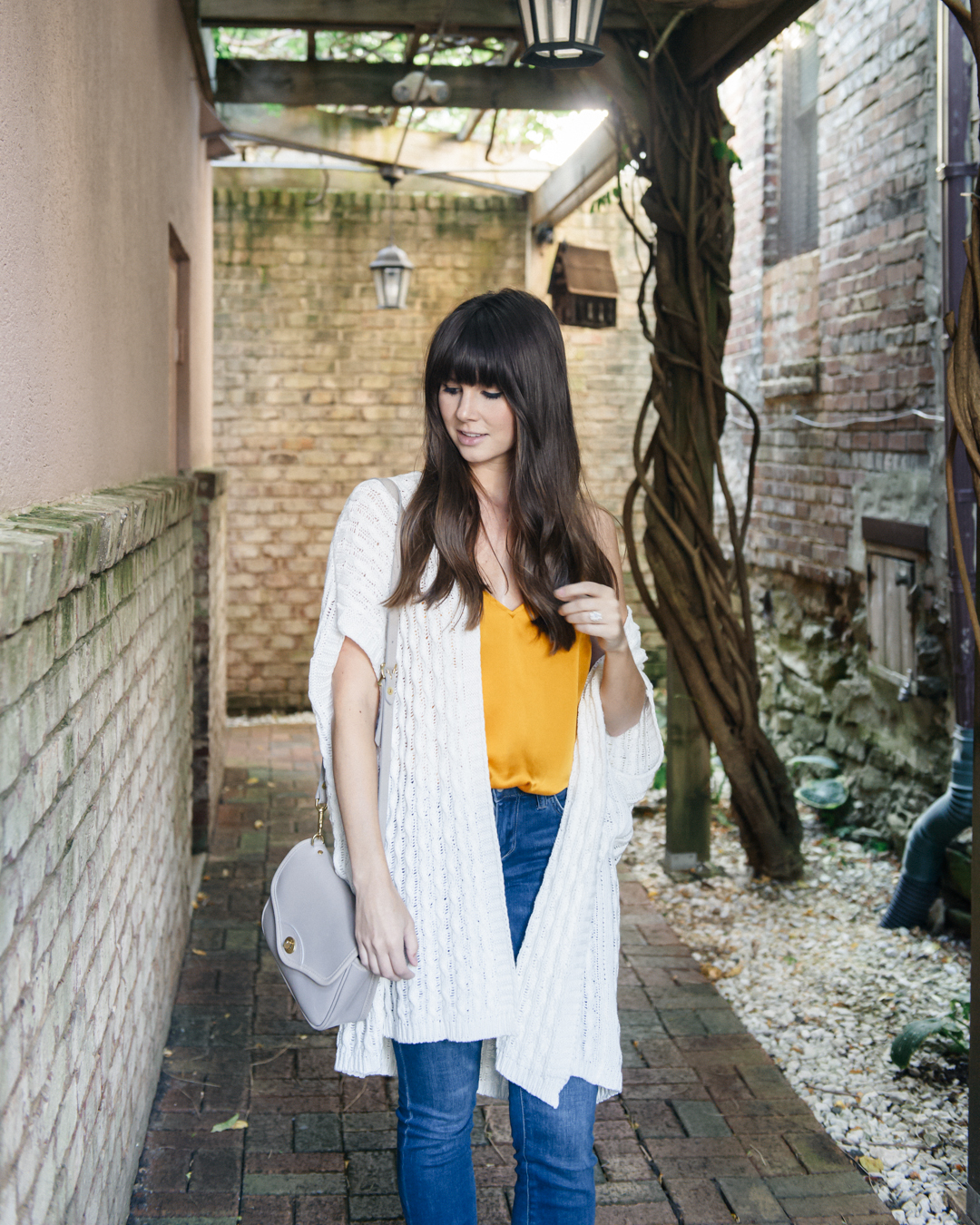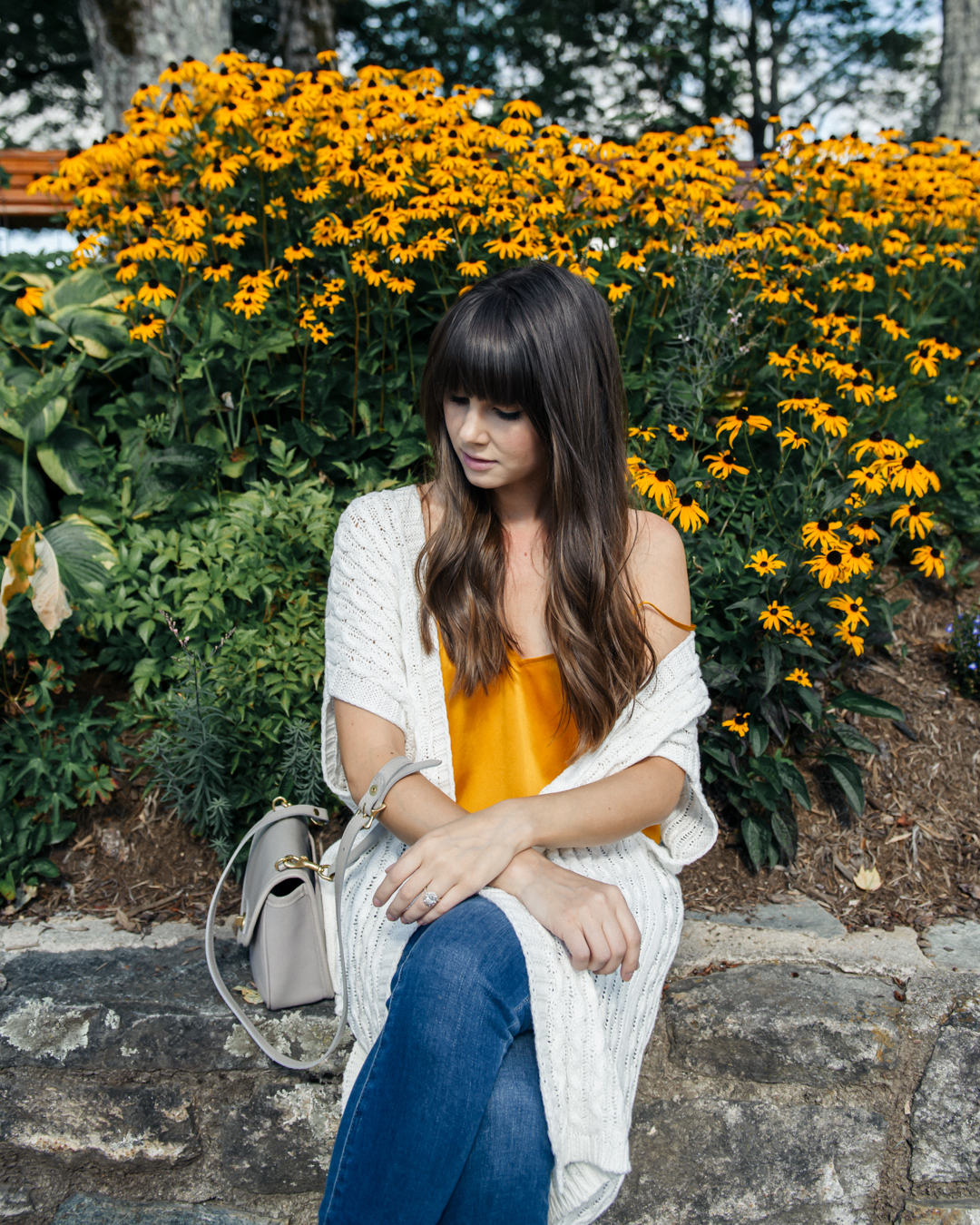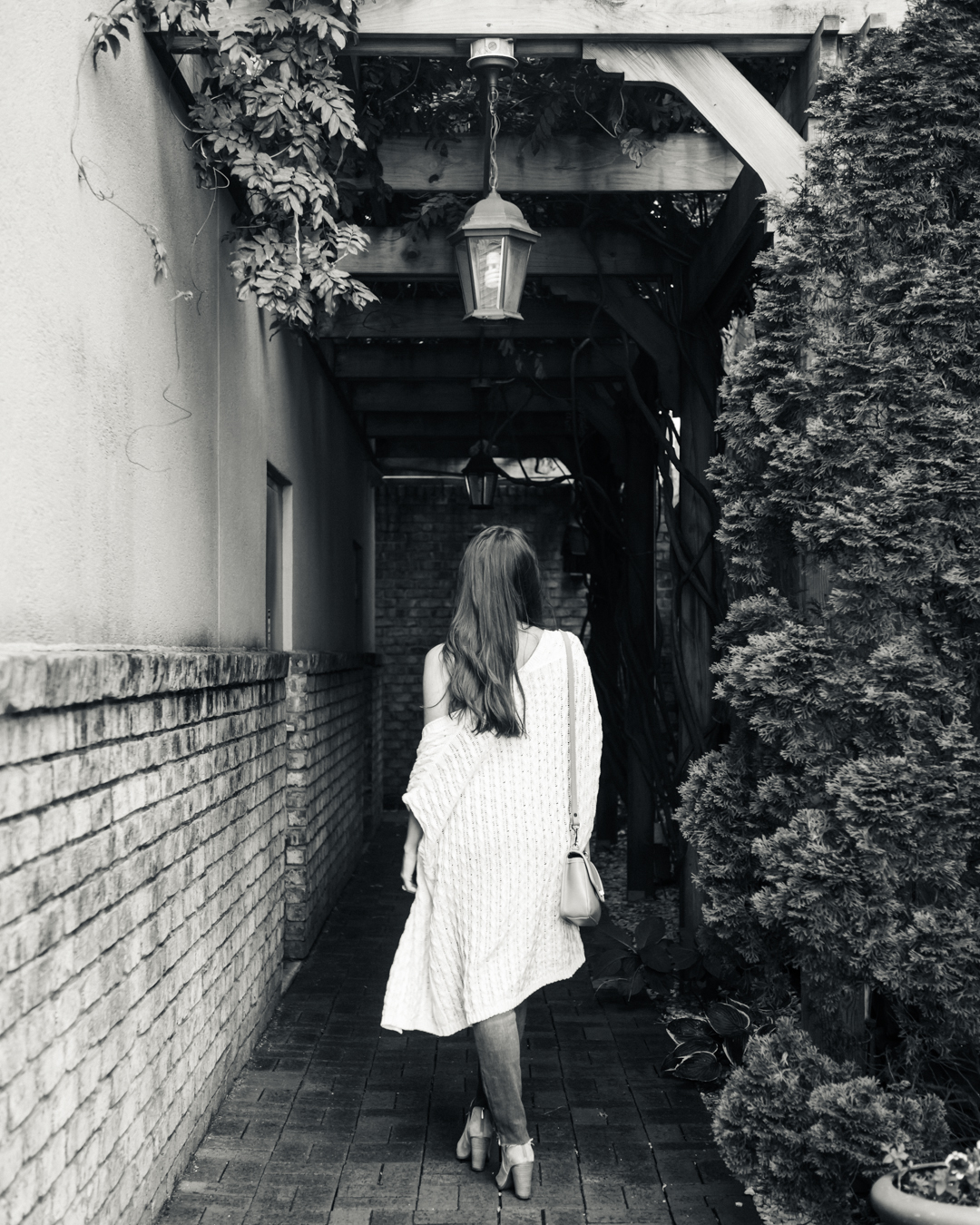 While most regions of the country are still facing some seriously scorching summertime temps, I was able to get away and catch some cooler air up in the mountains of North Carolina. It's one of my favorite places to escape to, especially this time of year (you can see my travel guide here). Though it's still far too early for the leaves to turn and nights by the bonfire to commence, we did have enough of a crisp to the air to start layering on our favorite cozy basics.
This knit open-front cardigan from Anthropologie proved to be the perfect layering piece for our day spent downtown. It was just like cozying up in my favorite blanket during the chilly morning breeze, but the lack of sleeves and bulk made it the ideal transitional piece for shifting into the warmer afternoon temps. I'm voting this under $100 basic as one of the best items to add to your wardrobe this fall!
What's your go-to wardrobe staple for transitioning your looks into fall? Let me know in the comments below!
Photos by Ryan Sides
Shop the Post
Anthropologie Top · Anthropologie Denim · Anthropologie Sweater · J.W. Hulme Co. Bag · Vince Camuto Booties