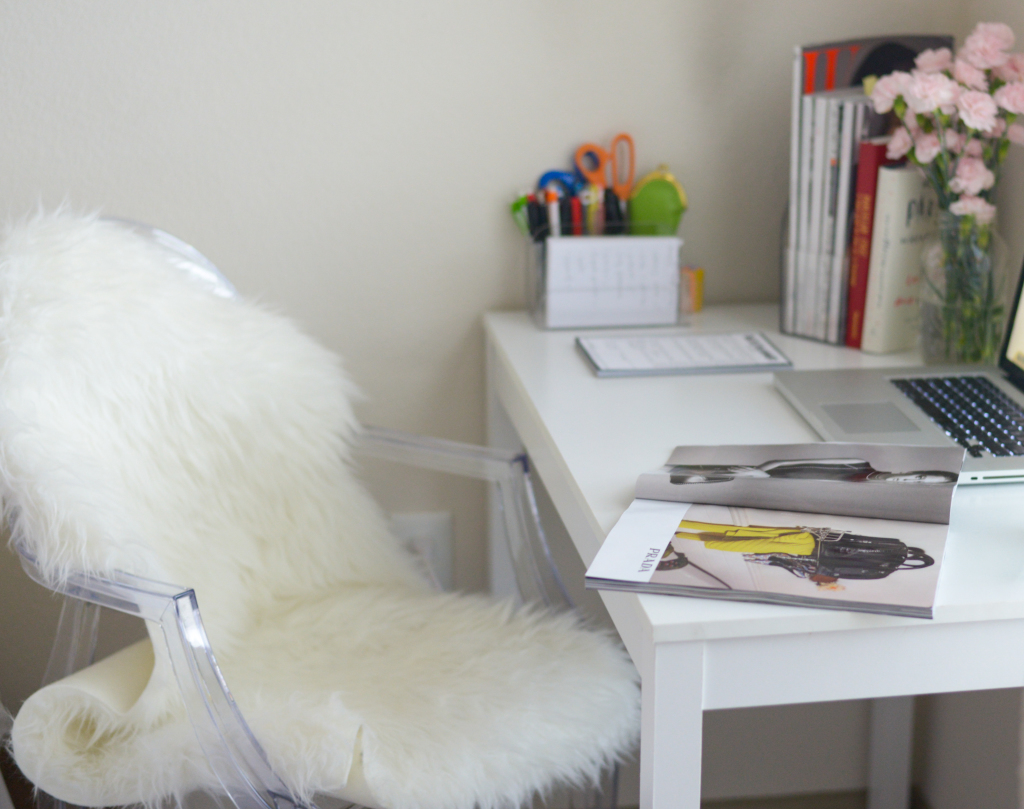 I have a terrible habit of constantly buying new things for my home. Whether it be pillows, blankets, mugs – you name it – I probably have an outrageous collection of them. However, this past year, I tried to stay constant with my decor and belongings, and only buy things that I saw myself practically using for years. Looking back over the last year, here are a few of my favorite things that I have no regrets about adding to my home.
Parson's Desk + Ghost Chair: This probably tops the list of additions. Prior to owning a desk, I was working out of bed, from the kitchen table, or the sofa. It always left a mess everywhere, and made for much less productive work time. Now that I have an official "office" set up (even if it is just a corner in my bedroom), it makes me feel like when I'm working on my blog, I'm actually working. It's an accomplishing feeling at the end of the night to close my laptop and push in my chair.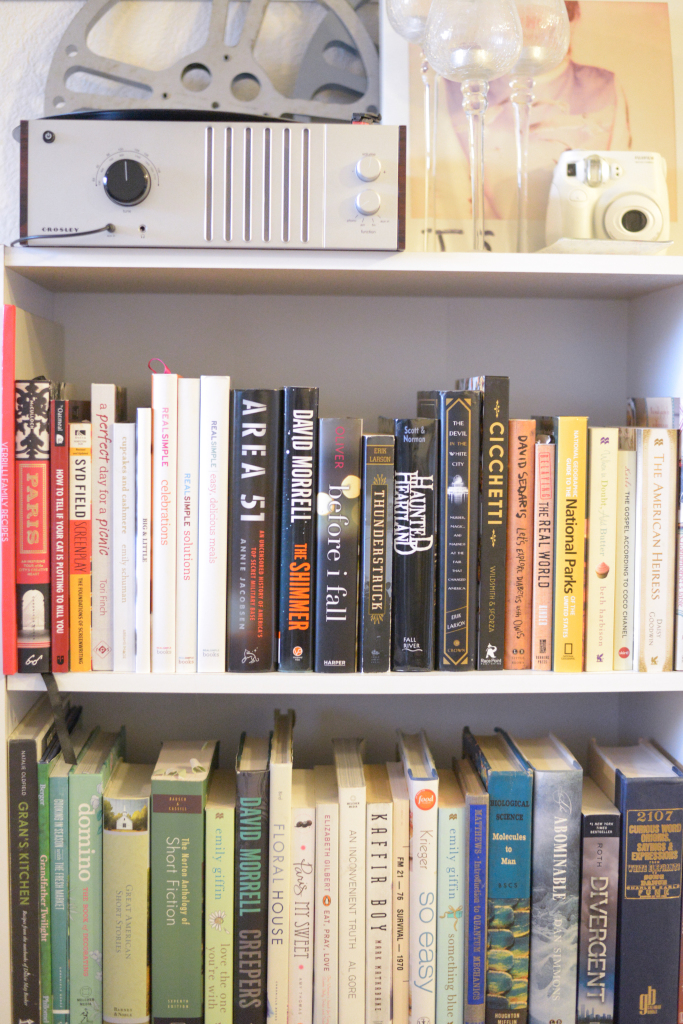 White Bookshelf: Prior to this bookshelf, I had the same one in black. I had it since college, and the shelves were starting to sag. I didn't think switch the color would make such a difference, but it really lightened up my space. It made the shelf look cleaner, the colors of the books stand out more, and has since become of my favorite parts of my house.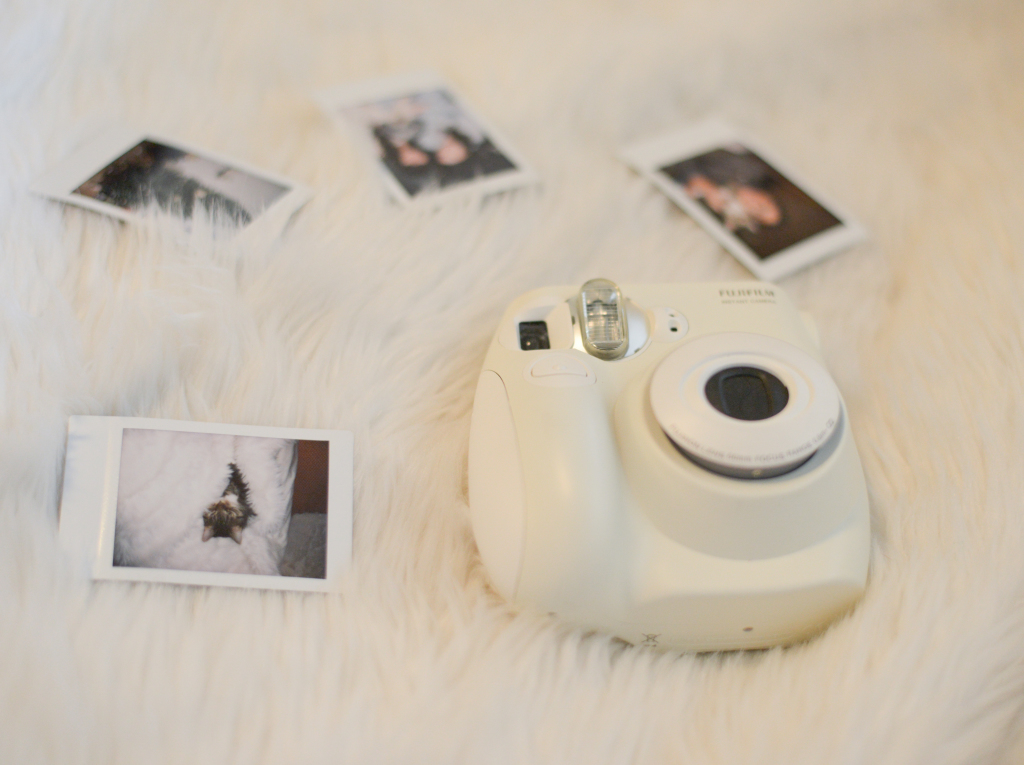 Poloroid Camera: I didn't make this purchase until late in the year, but it is one of my best choices. It's perfect to have for traveling, special occasions, or just a normal day you want to document. I'm terrible about actually going to get pictures printed, so having this camera allows me to make my space at home a little more personal with just a small amount of effort.
"Mantle + Fireplace": Living in an apartment definitely has its perks and its disadvantages. I've always wanted a place with a  fireplace and a mantle – so this was the closest I could come. It seems sort of silly at first, but it makes such a huge difference in the atmosphere of my place. It's right by my couch, so when I sit down at night with a cup of tea to watch a movie, having a glowing "fireplace" makes my space feel so much more like home.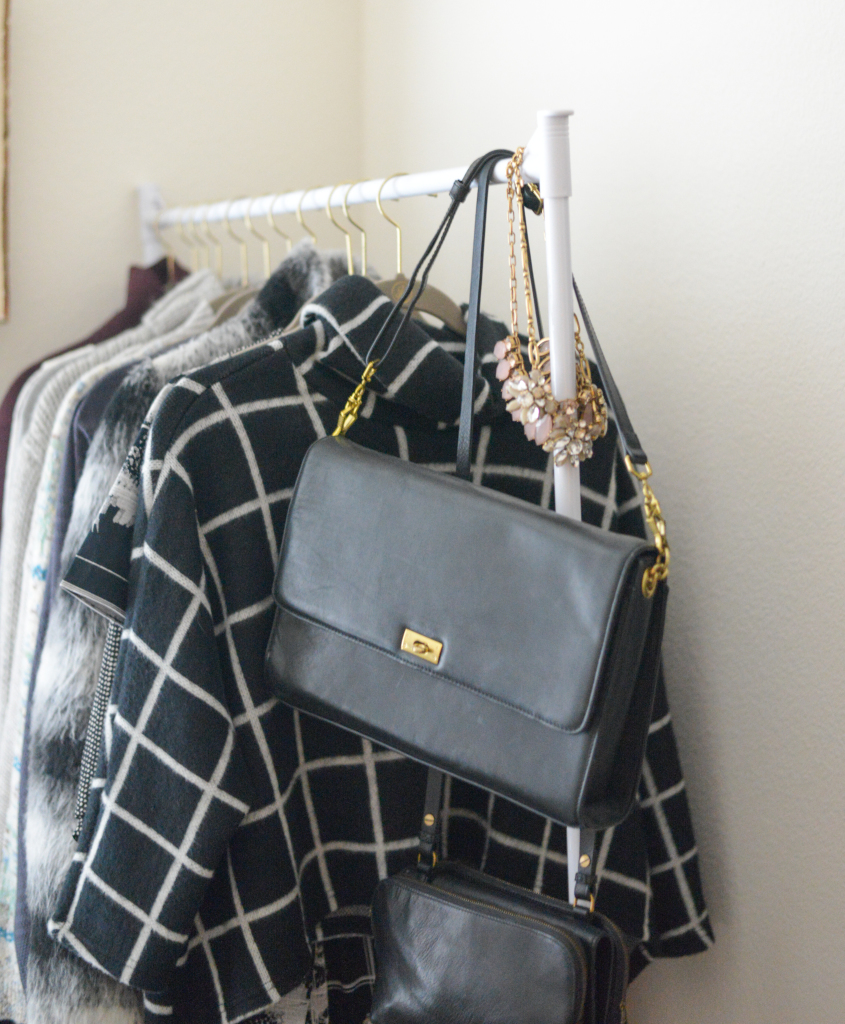 Garment Rack: While my place has a huge walk in closet, it's usually either too messy to appreciate, or the door is left shut. I wanted a space where I could enjoy and be inspired by some of my favorite pieces. This rack sits near my "office" in my bedroom, and serves as a constant reminder of what colors and textures are inspiring me right now. It's also a great way to plan out looks for shoots, or outfits for special occasions.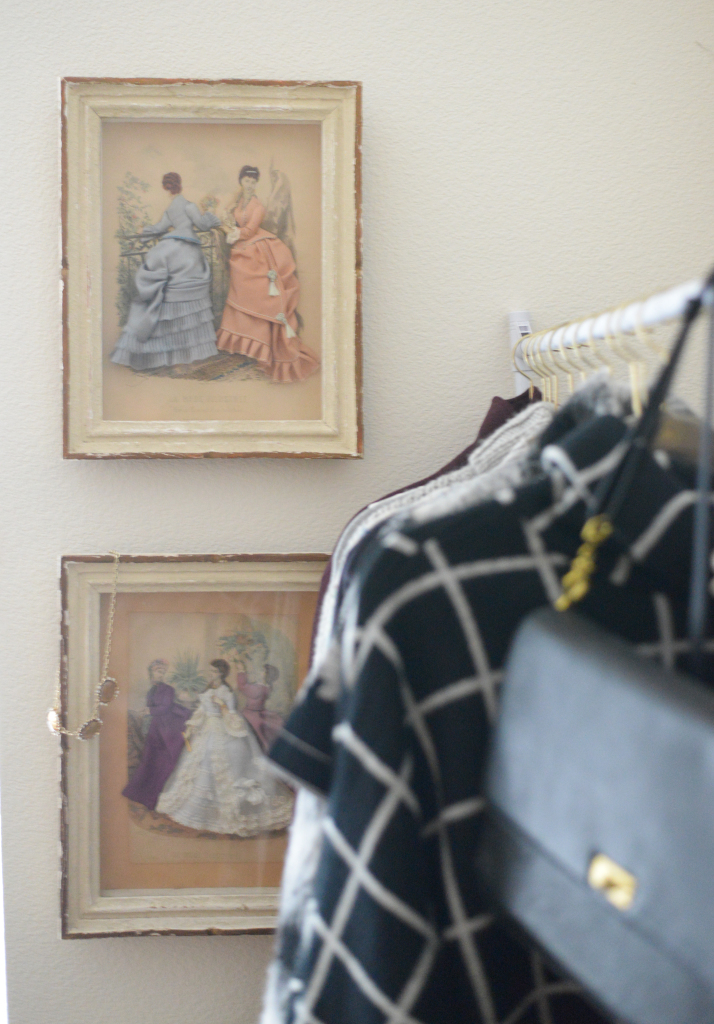 Vintage Photos: This wasn't a purchase, as they were gifted to me by my grandmother, but they are still one of my favorite new additions. The photos of the ladies used to hang in my grandmother's house, and I always admired them as a child. I received them for my birthday this year, and they have since been living in one of my favorite corners of my house. Seeing them every day reminds of my childhood days spent at my grandmother's in New York.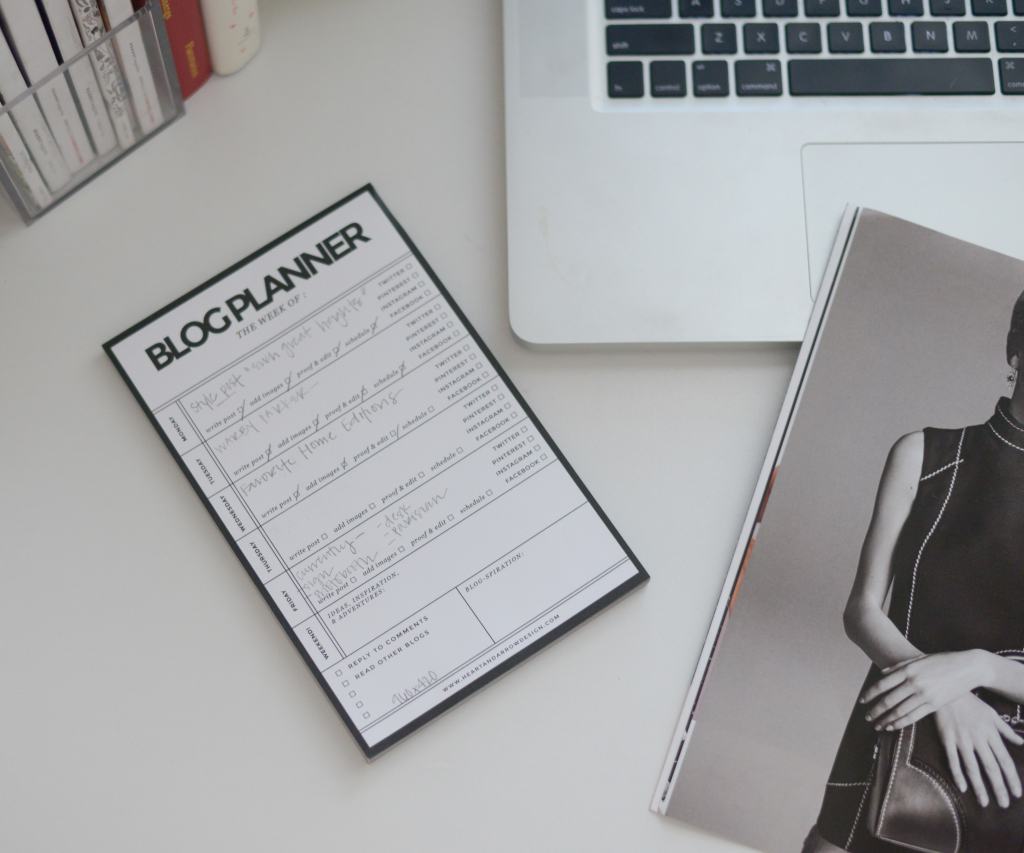 Blog Planner: It may be the smallest addition, but it's one of the most helpful. This little blog planner lives on my desk, and helps keep me organized. I used to plan out my posts in about six different places, but now it is consolidated and streamlined. From jotting down ideas to keeping tabs on posting on social media, this blog planner has me covered.
---
SHOP THE POST
Parson's Desk :: Ghost Chair :: Bookshelf :: Camera :: Mantle :: Garment Rack :: Blog Planner
---