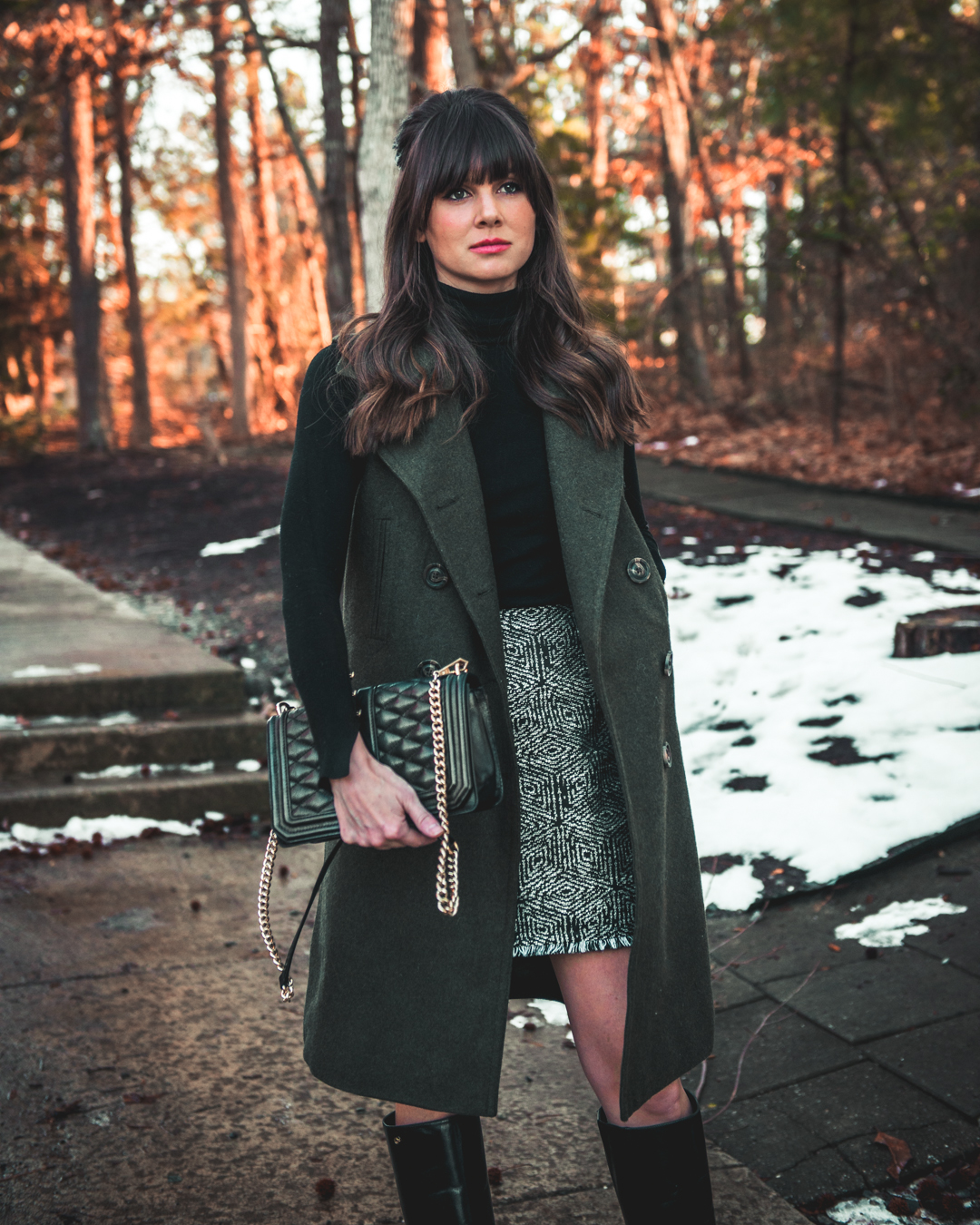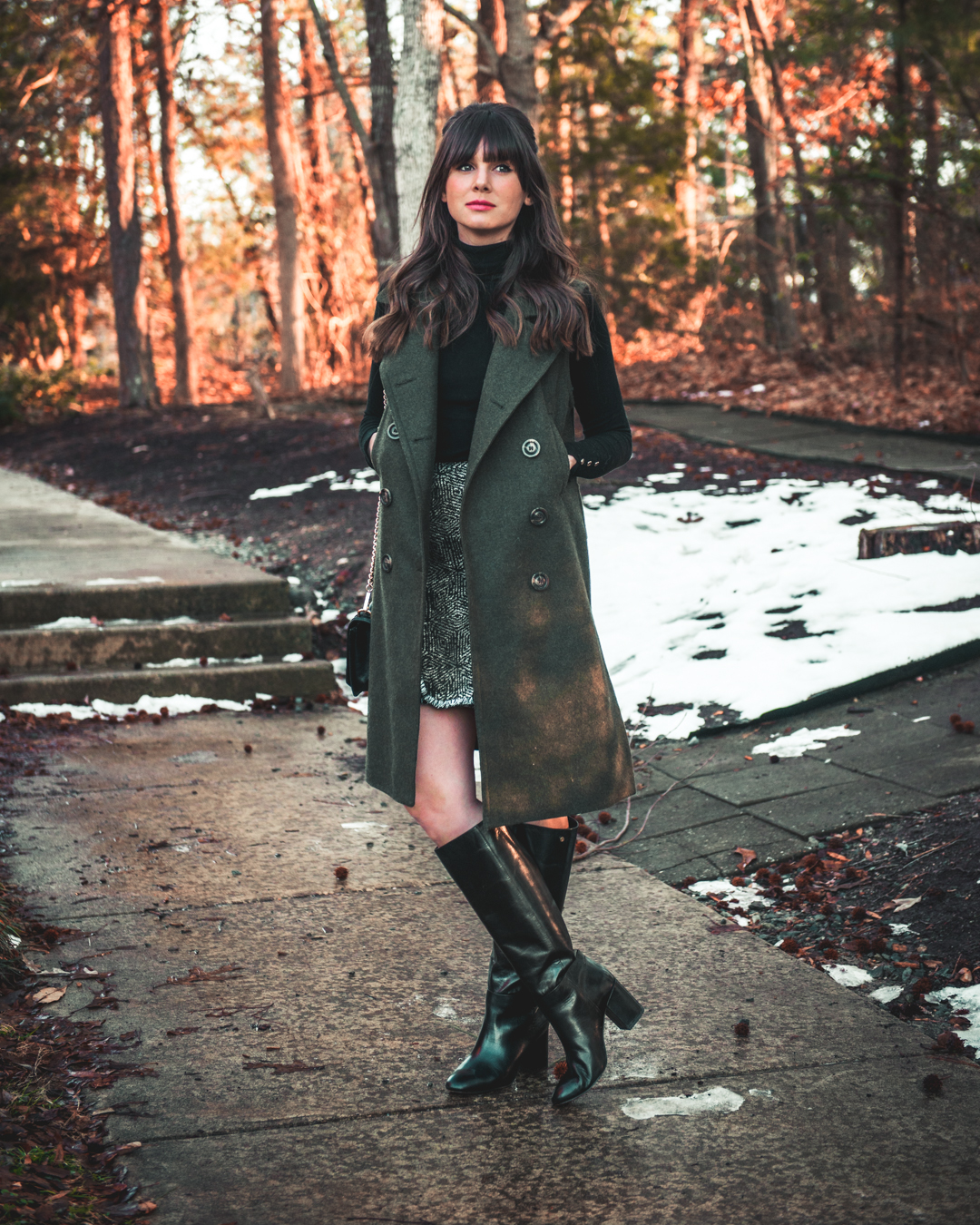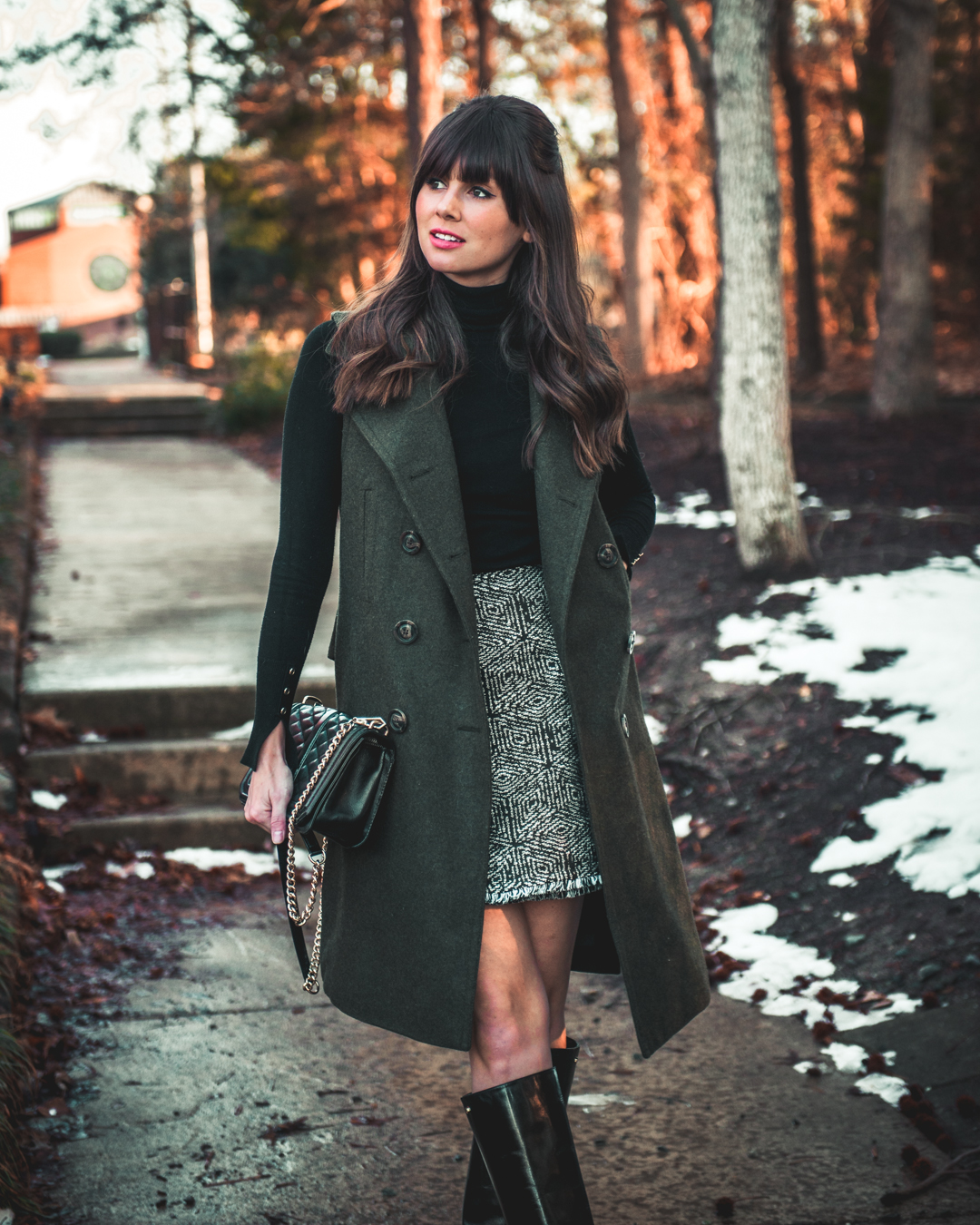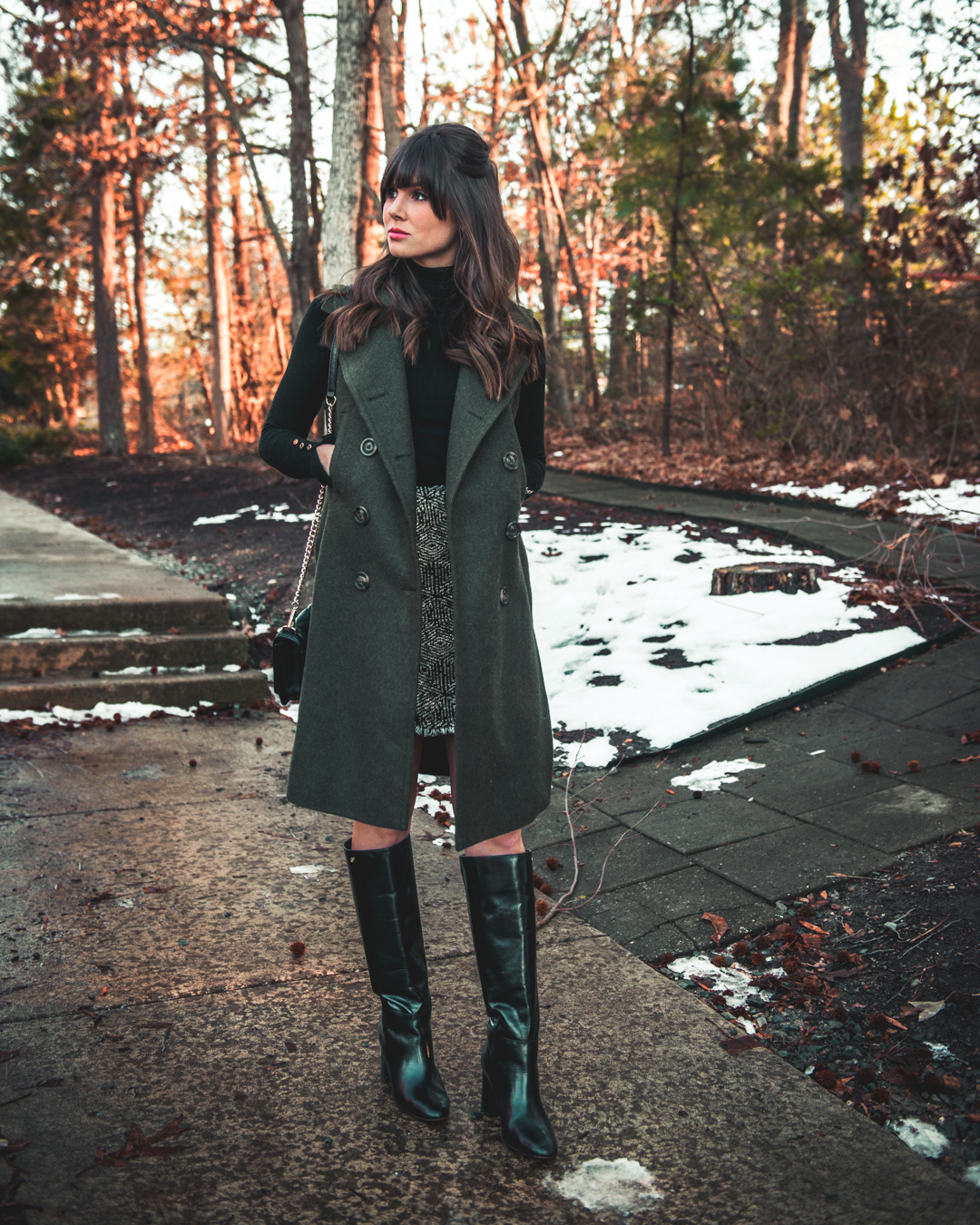 I've talked a lot recently about how I'm currently working on making the most of my wardrobe that I already own. As a fashion blogger, and someone who is style-obsessed in general, it's always been second nature to hop to shopping immediately when I'm feeling like I don't like anything I own. A new blouse or skirt always does the trick to help me feel re-inspired and well-dressed.
Though it may sound boring to not automatically hit the shops, it has actually been one of the most satisfying challenges! This look above consists of pieces that have been in my wardrobe for over two years – some of which I haven't worn in over a year. As I stood in my closet feeling like I disliked everything I owned, I started by pulling out pieces I hadn't worn in a while. I laid them all out on my bed, found an outwear piece and a bottom that worked well together, and was well on my way to building a brand new look out of things I already owned.
Once selecting my statement pieces, it was time to start pulling basics to finish off the look. I've found that by having basic tops (think: black turtleneck, striped tee, white button up, and lace blouse), this process wasn't nearly quite so daunting. Having these staples that easily tie a look together makes it super easy to mix and match pieces you already have in your wardrobe. I've linked a few of my favorites below in case you're in need of some good investment pieces that will allow you to make the most of your closet until we hit sundress season!
Best in Basics
Photos by Ryan Sides
Shop the Post
Black Turtleneck (old, similar) | Asos Vest (old, similar) | Tweed Mini Skirt (old, similar) | Louise et Cie Boots (similar)