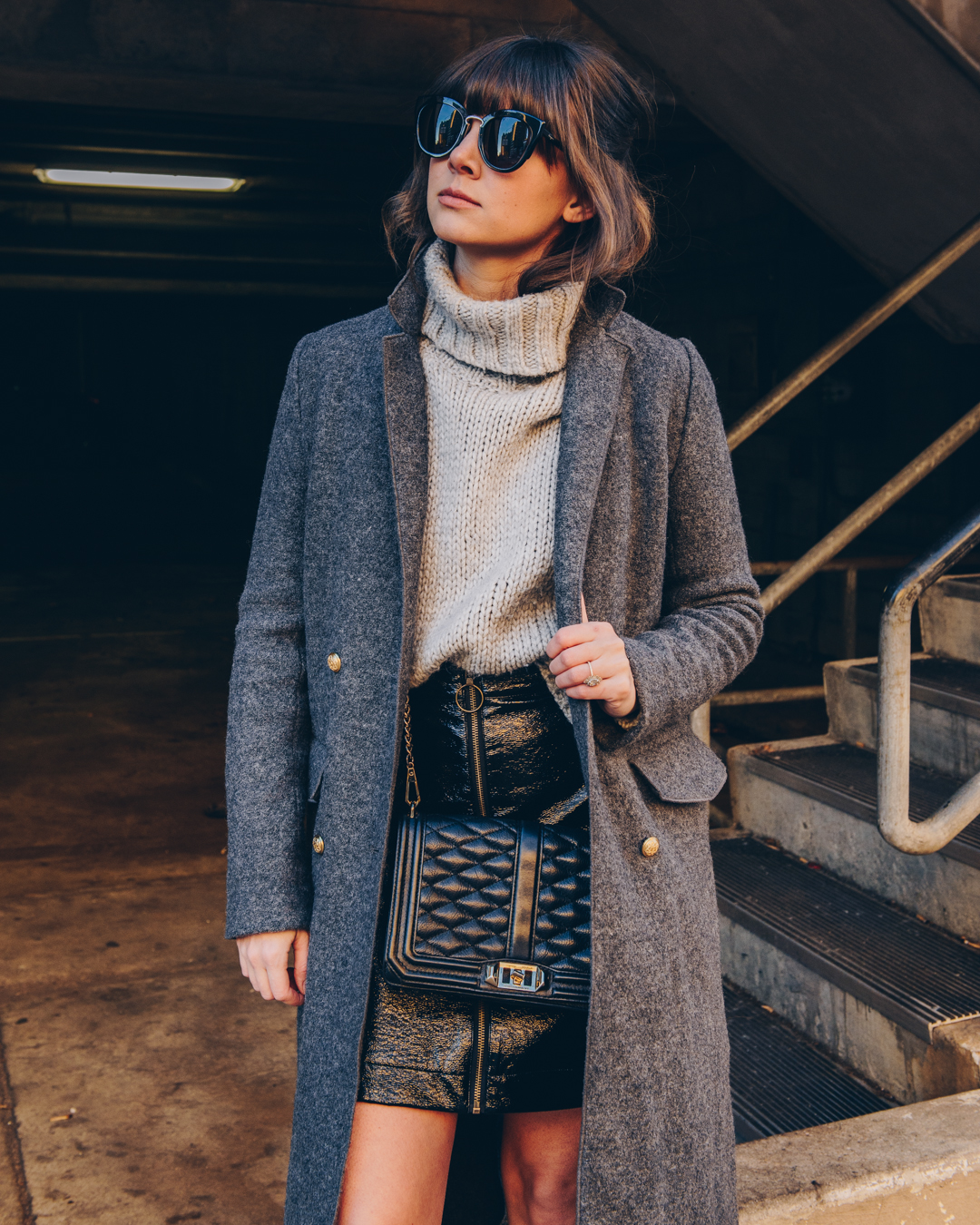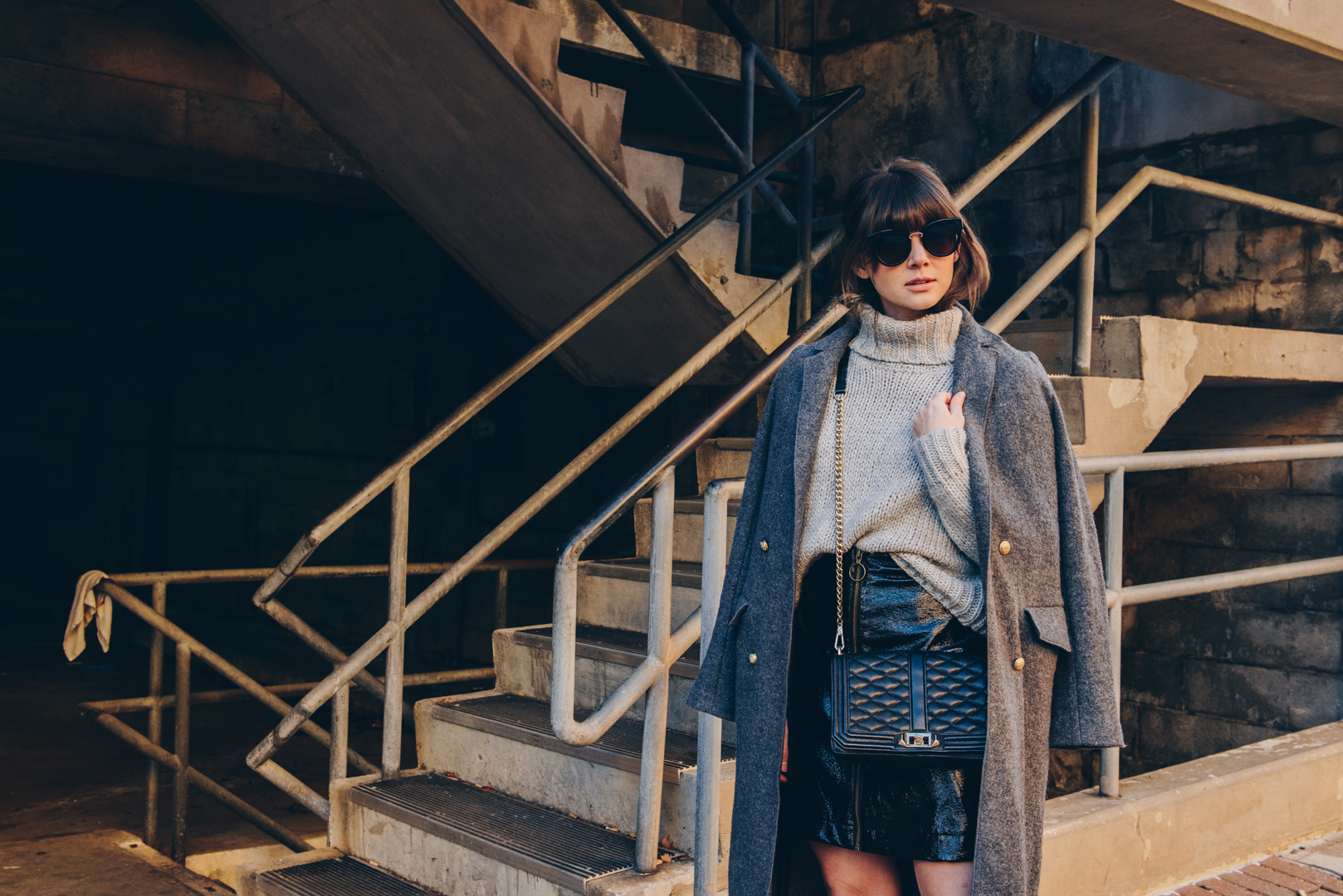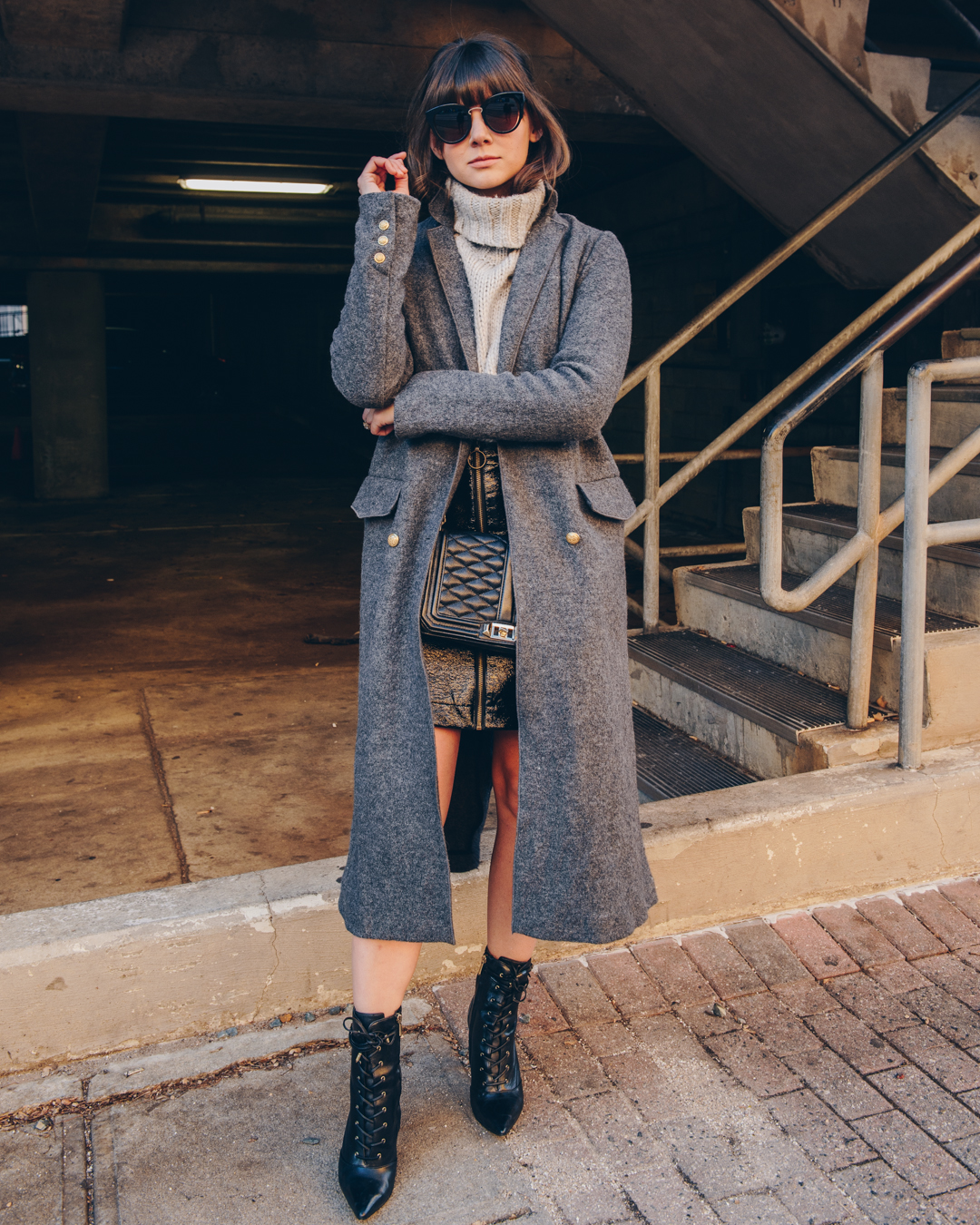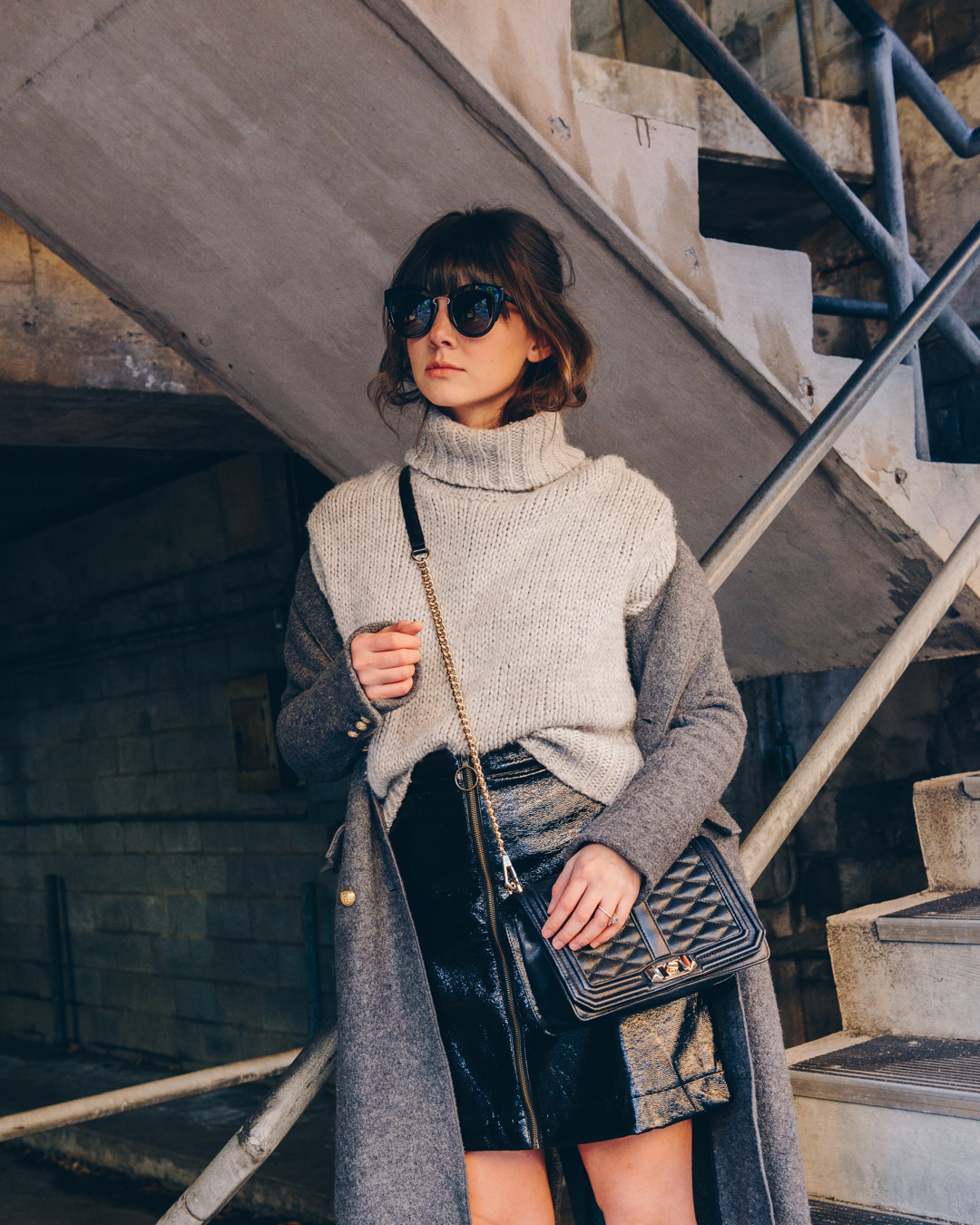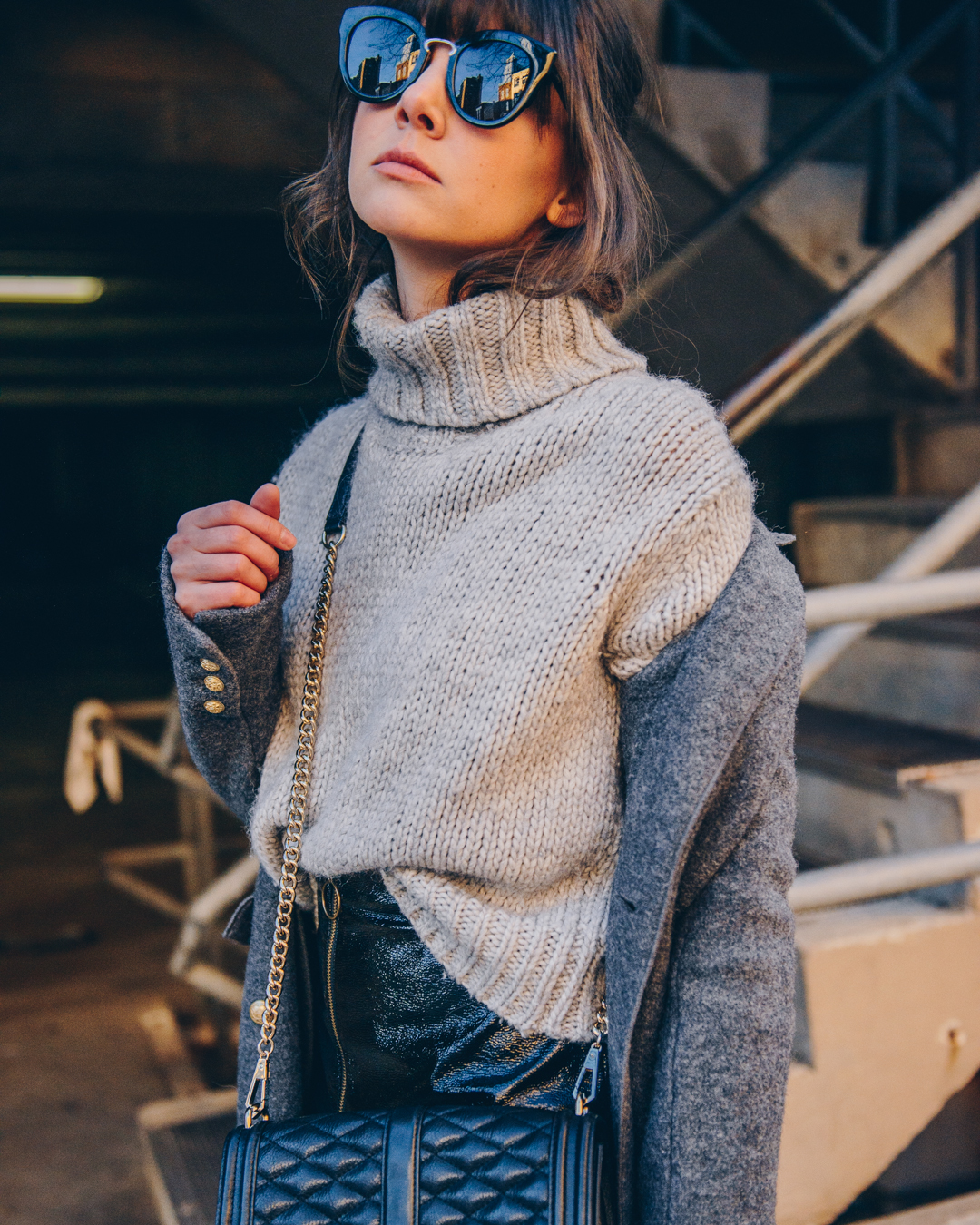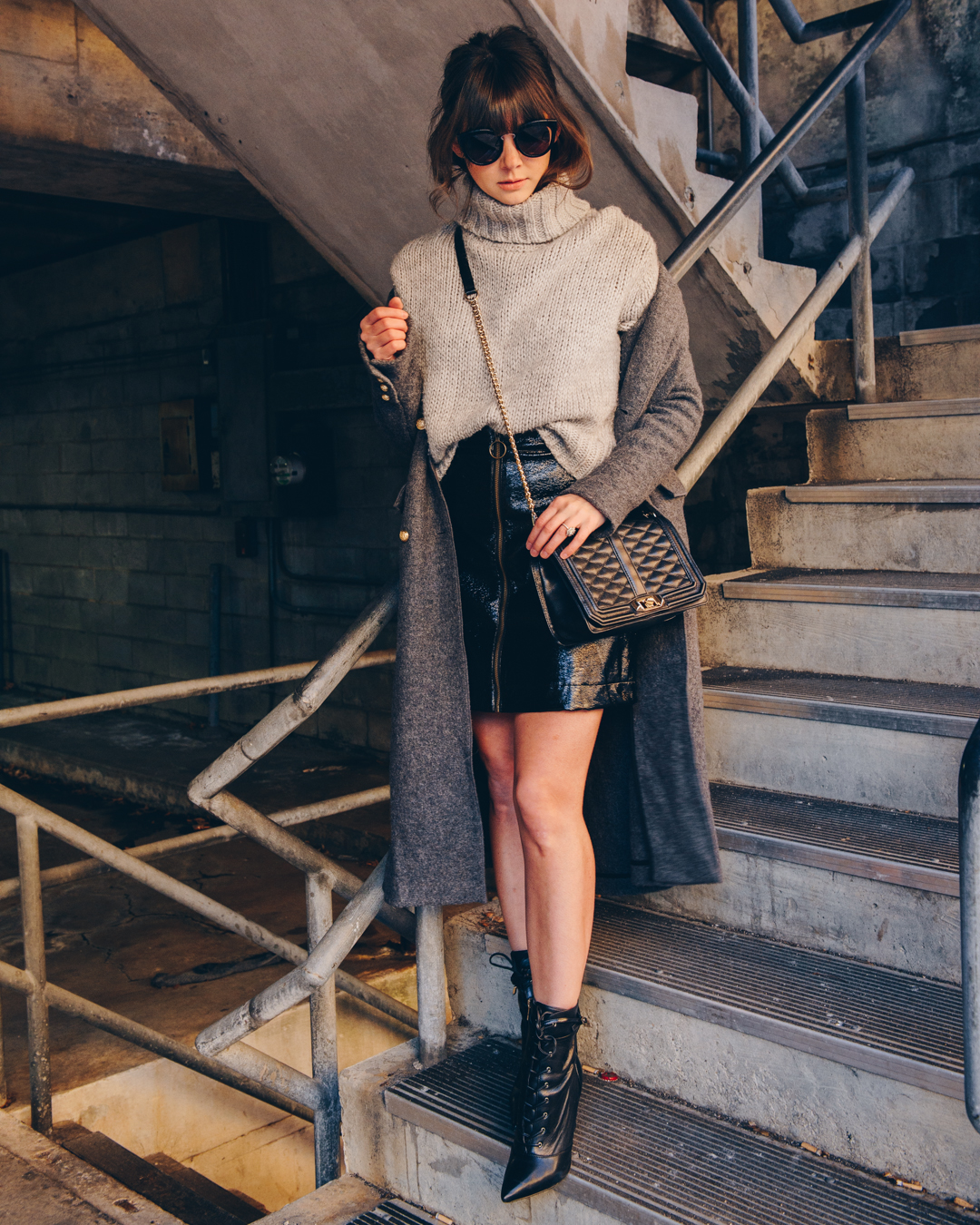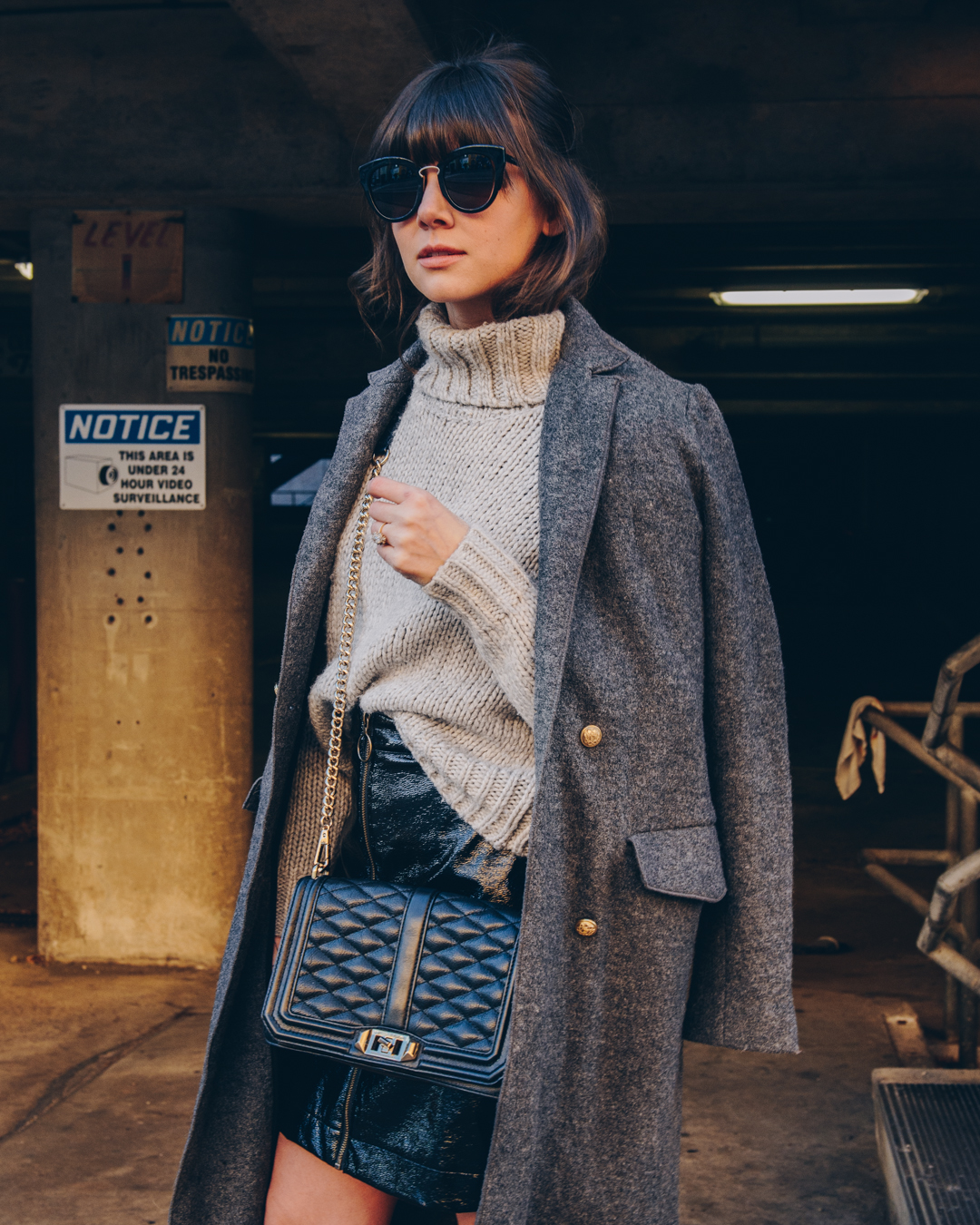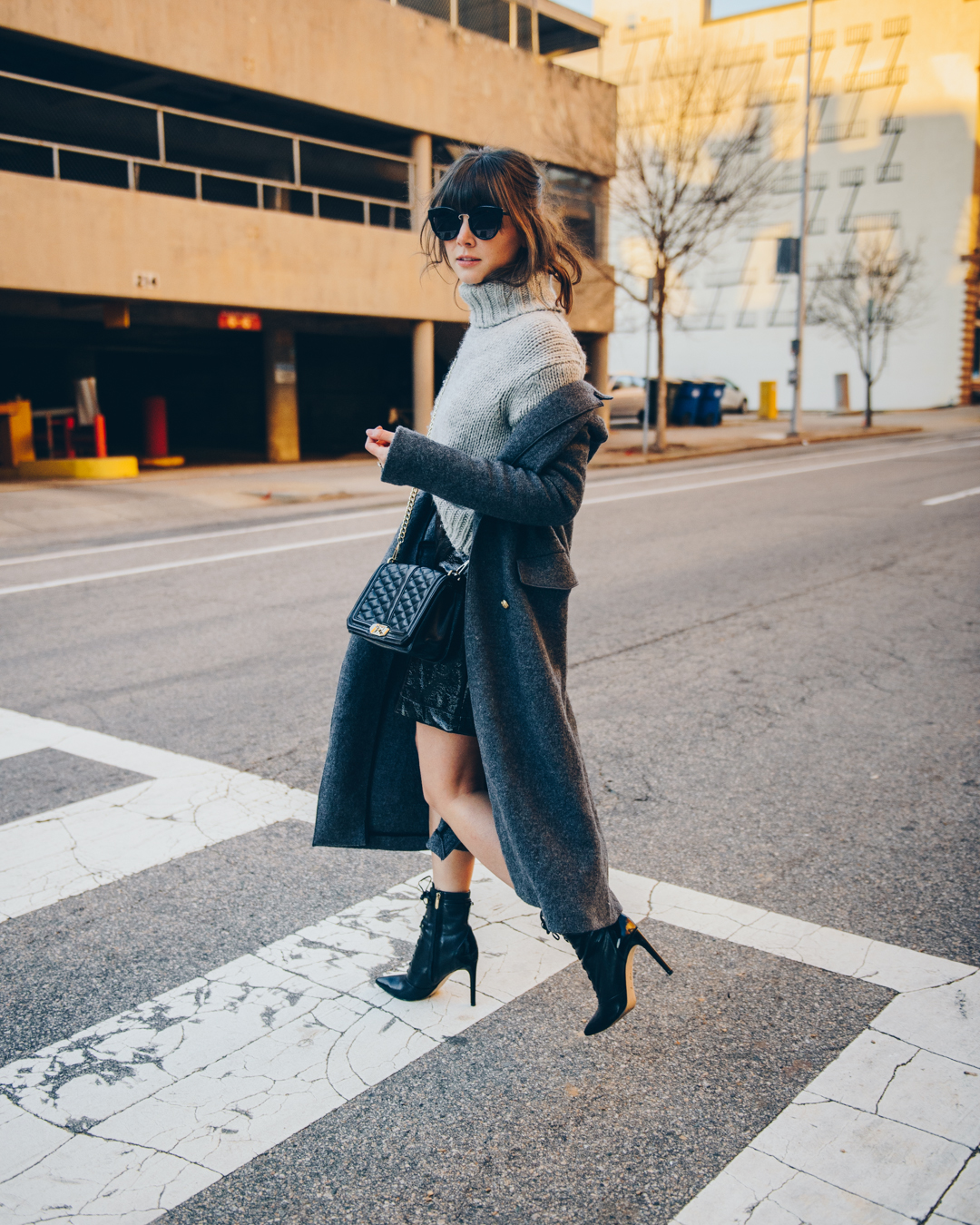 No matter the season, one of my favorite outfit pairings has always been a mini skirt with a long sleeve layer on top. Even in the heat of summer, I love the look of a denim mini partnered with a lightweight striped long sleeve tee. There's something about covering up on top while still showing a little leg that is understated yet chic. It comes as no surprise that even in the dead middle of winter (and twenty degree windchill), that I'd find a way to make this style seasonably appropriate.
The song lyrics "short skirt and a long jacket" didn't come about by chance – it truly is one of the sassiest looks! What to test it out but not sure where to start? Begin building your look with this season's trendiest texture – vinyl. If you just read that and think I'm off my rocker, trust me, it was something I was hesitant about pulling off at first too. However, paired with my favorite chunky turtleneck and a long-line wool coat, I'm now obsessed with the look.
If you're worried about the look from feeling too loud, stick to neutral colors on top, but play around with styles and colors of the vinyl mini! I'm absolutely loving the green options linked below – click through the scrollbars to see my top picks for styling this season's chicest skirt & sweater combo!
The Chunky Knit
 
The Vinyl Skirt

Photos by Ryan Sides
Have you been styling the skirt & sweater combo this season? Let me know in the comments below if you give the vinyl mini a try!
Shop the Post