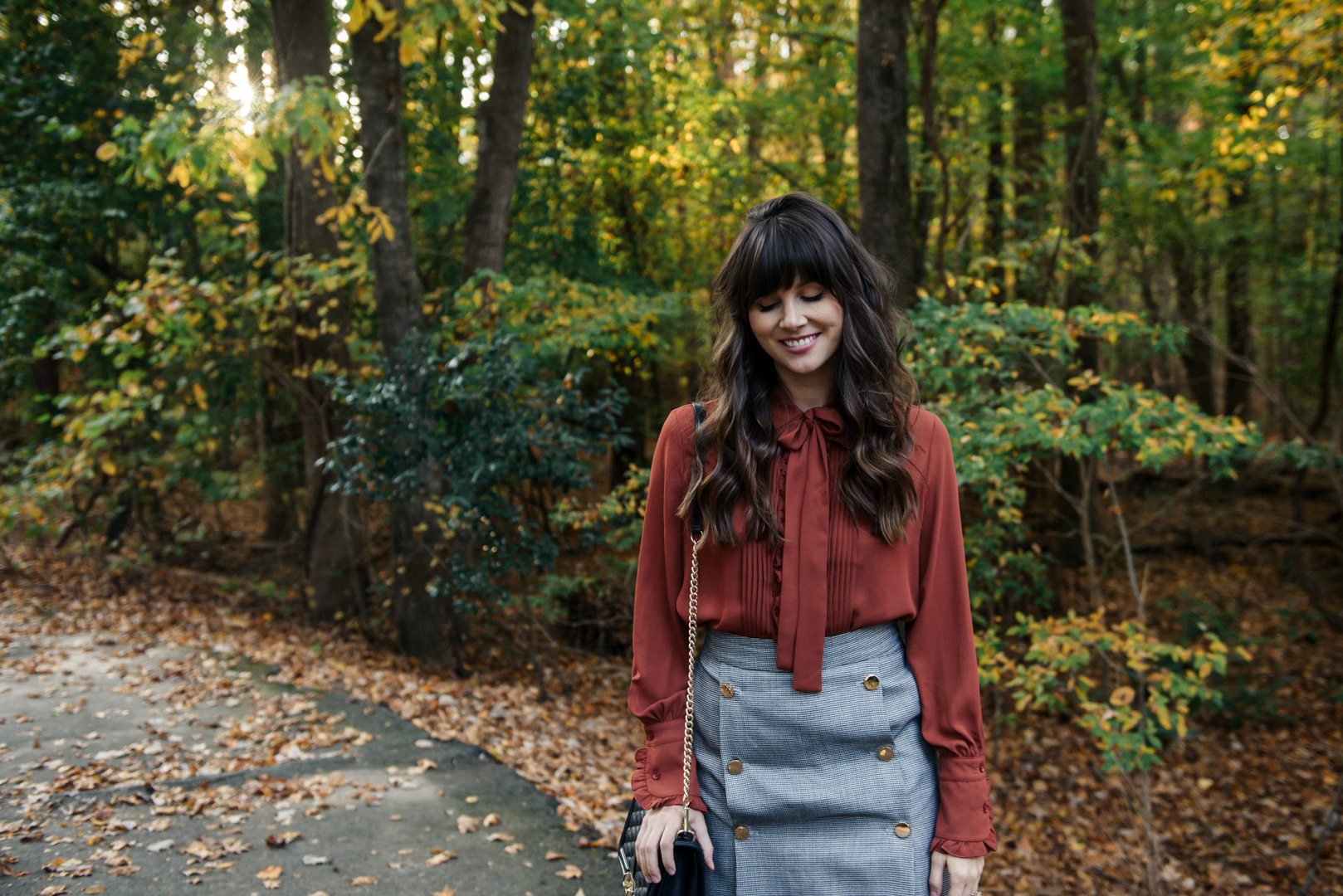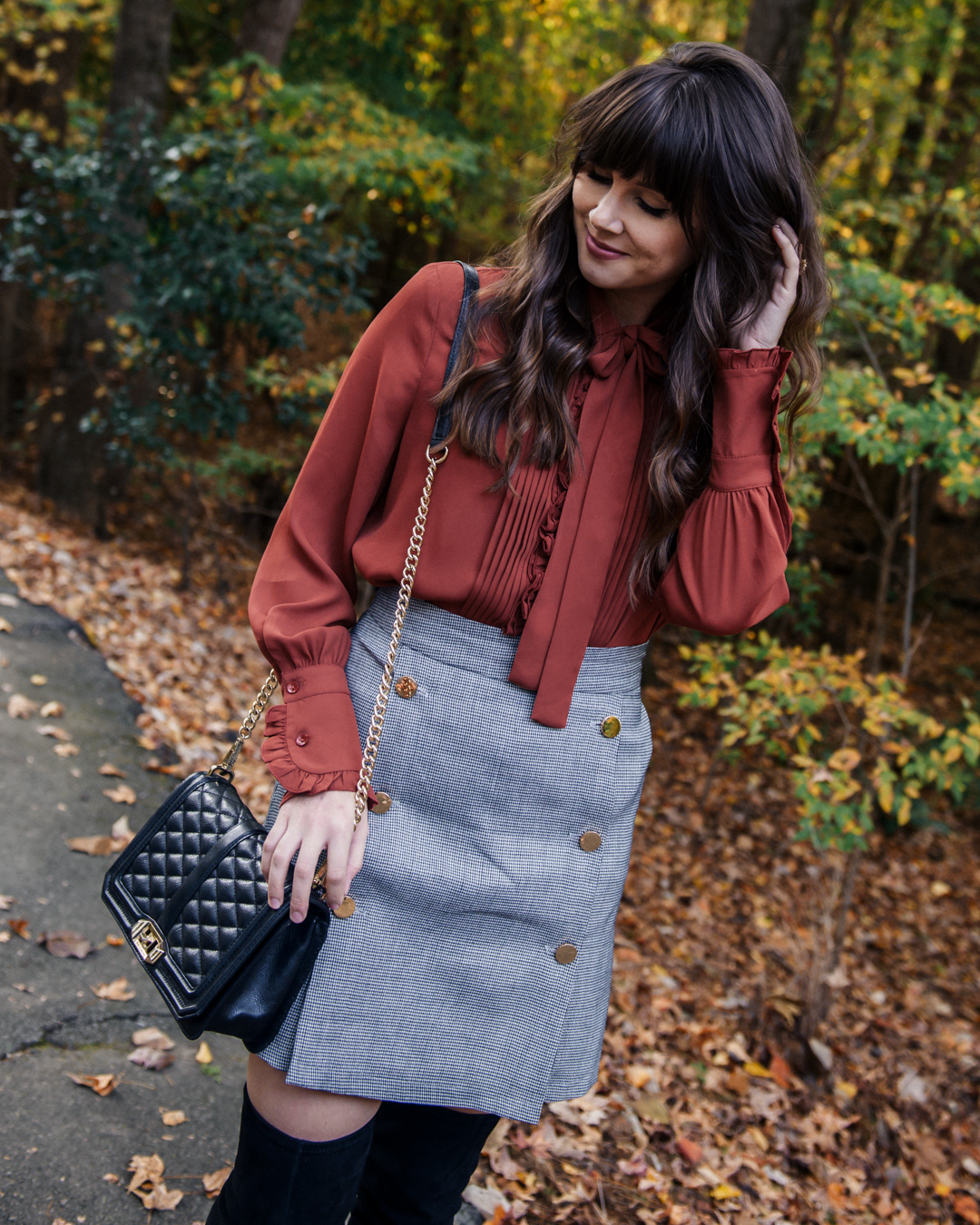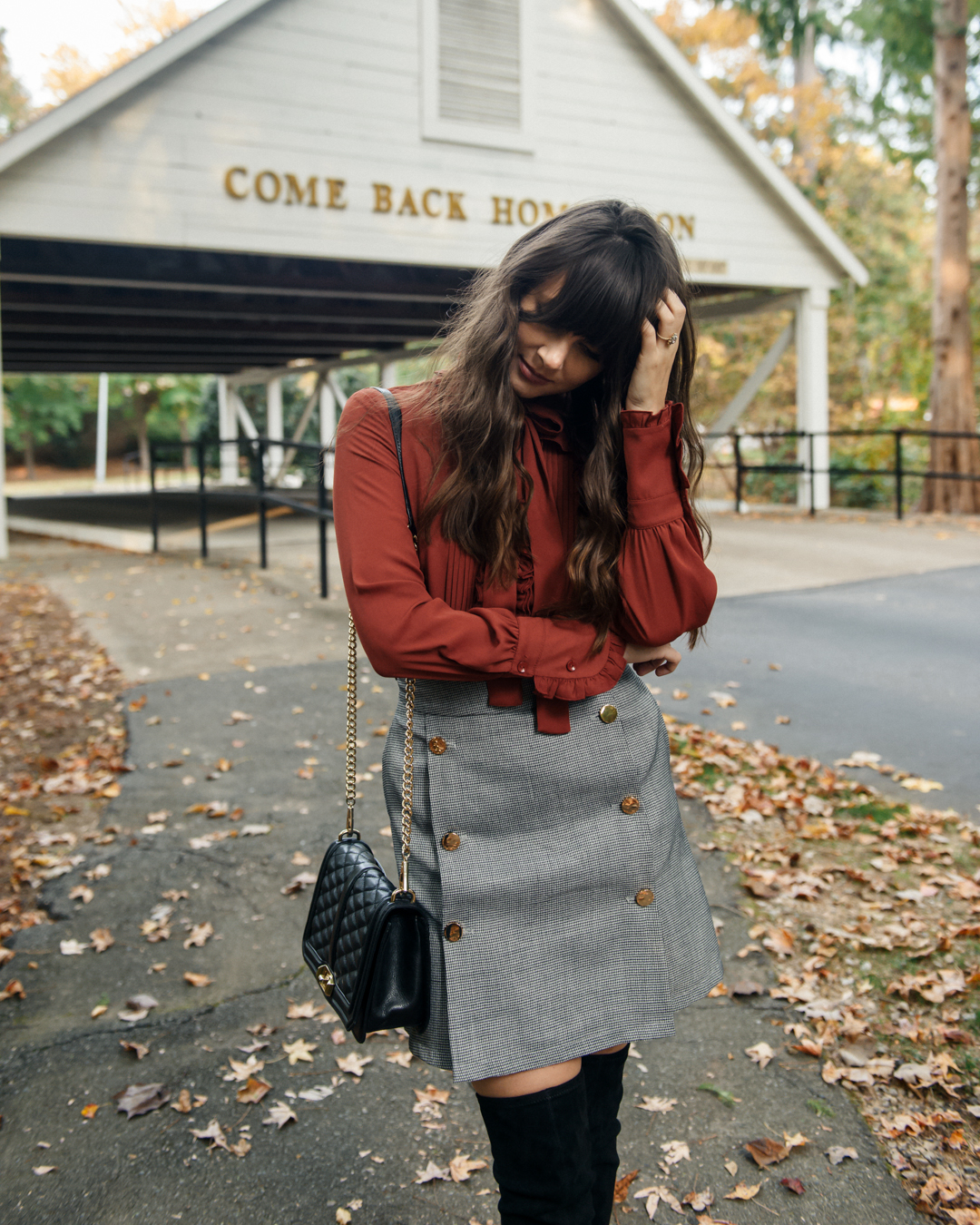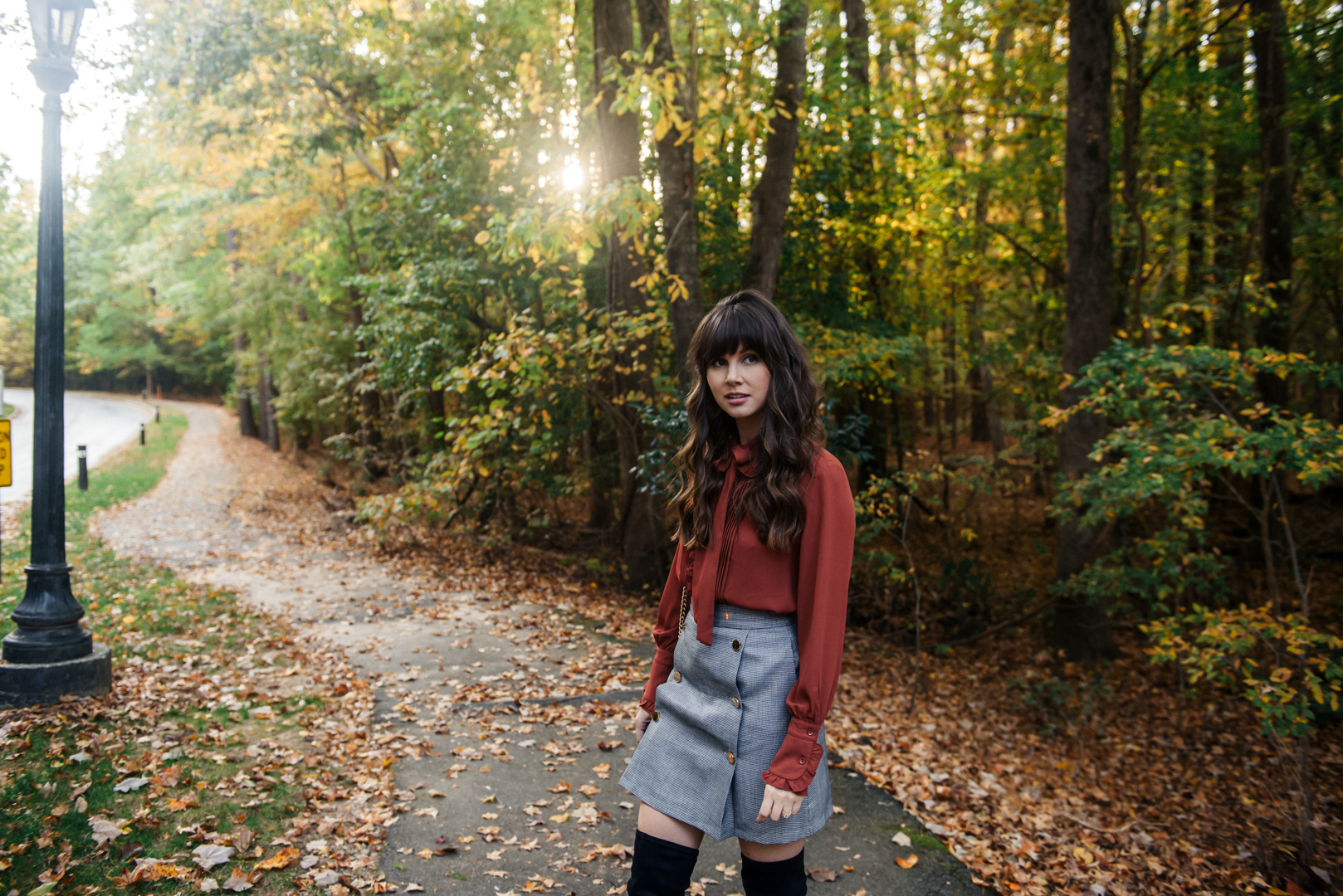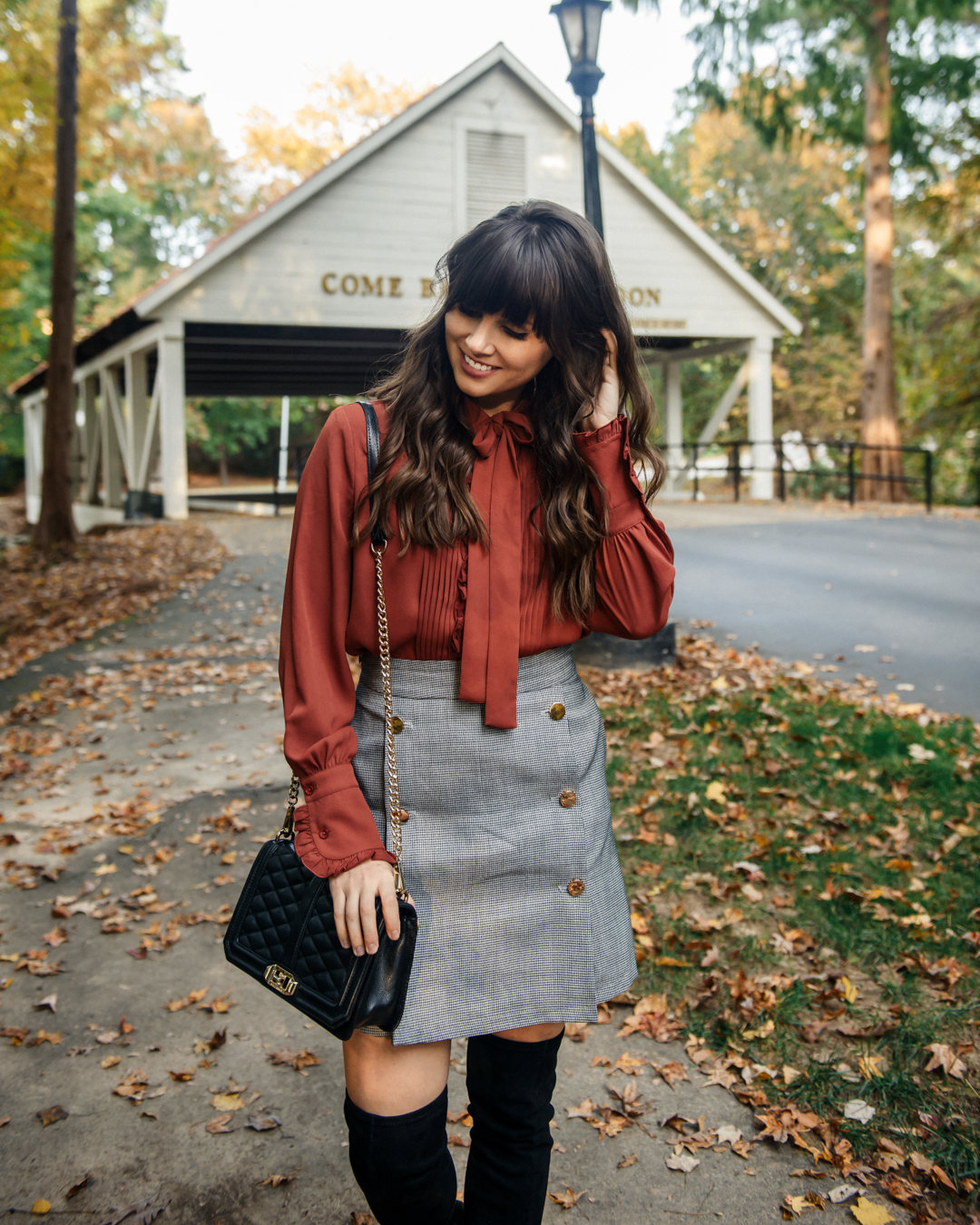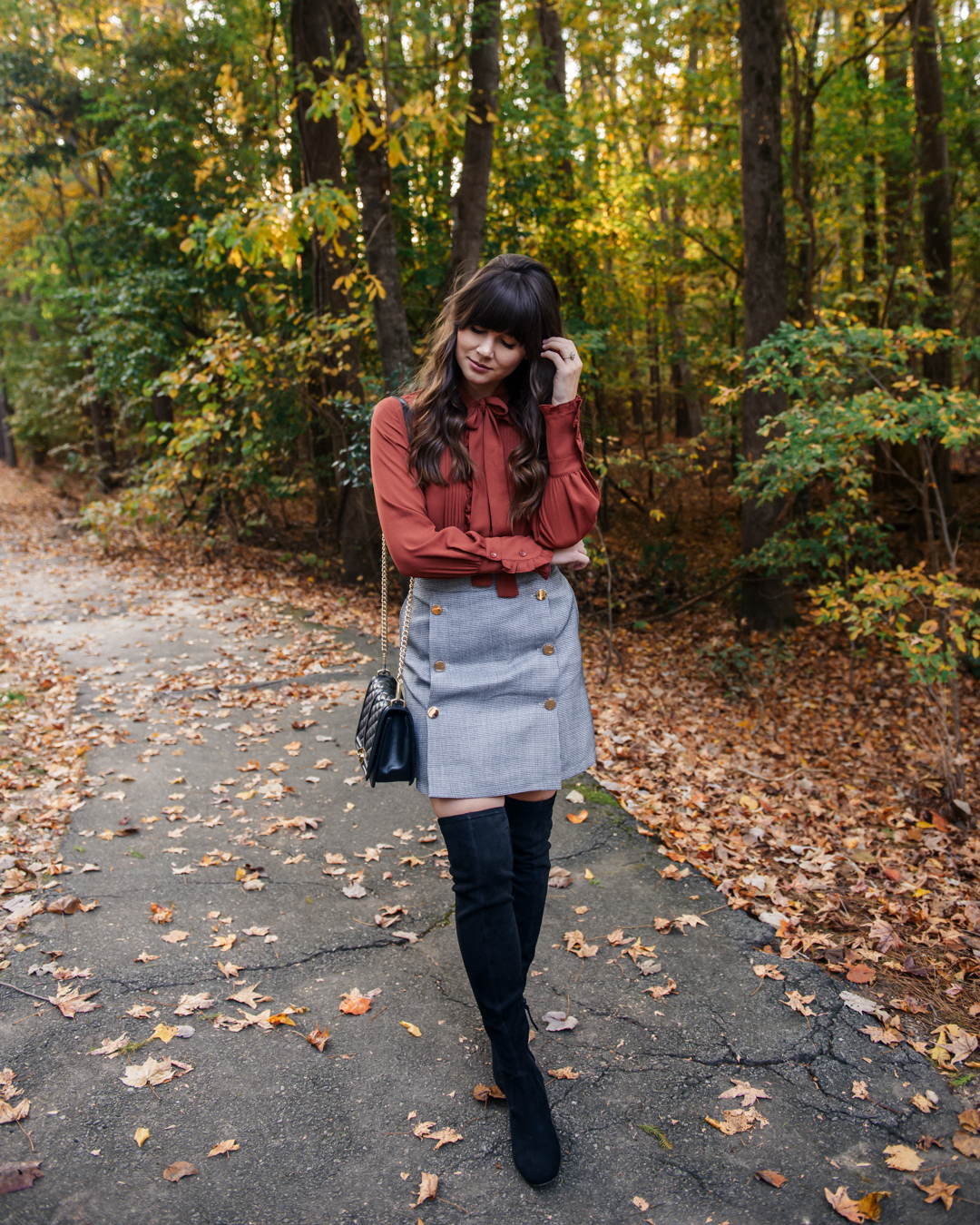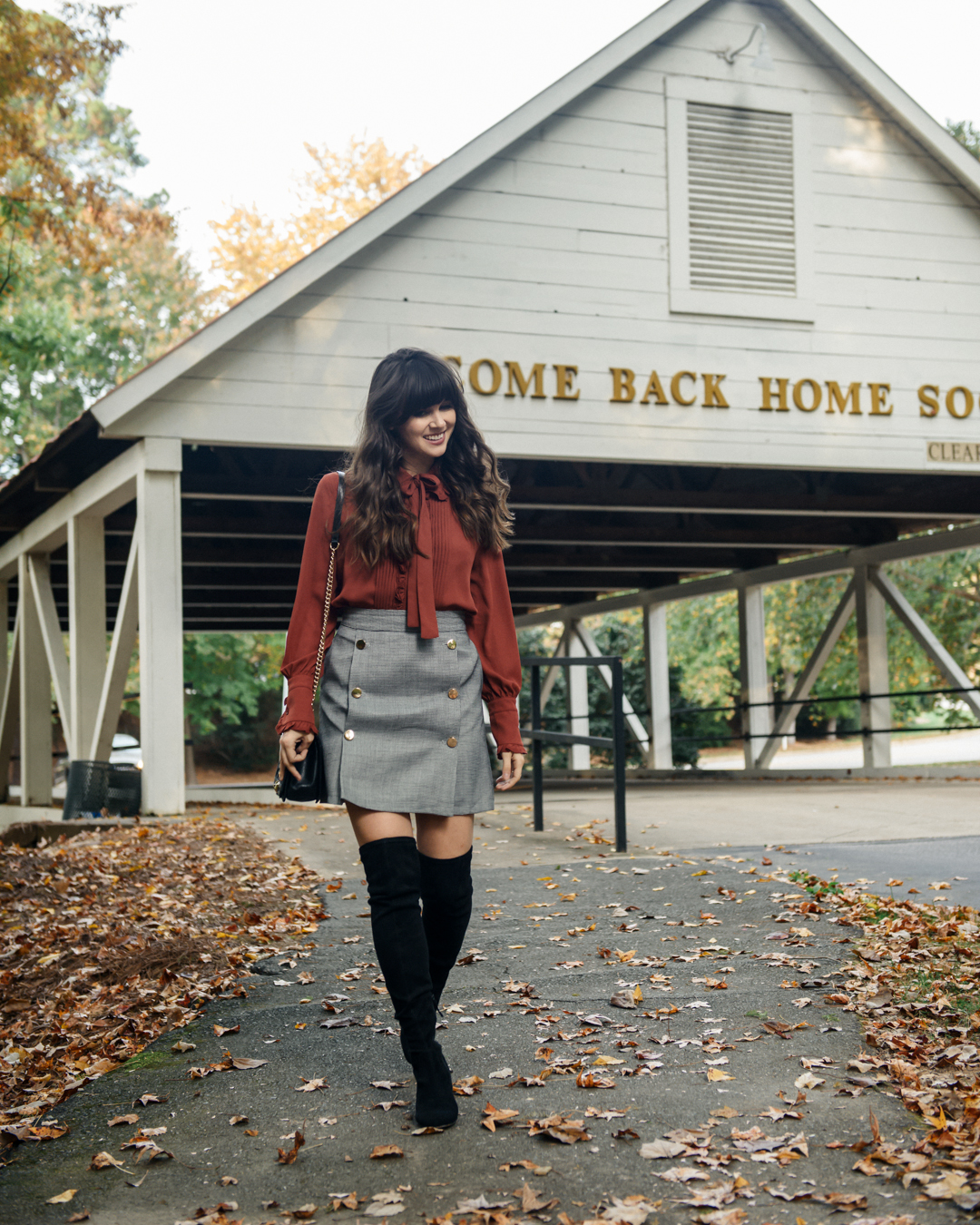 It may be hard to believe, but the holidays are already upon us! It seems like yesterday I was packing up my summer sundresses, but Thanksgiving is just over two weeks away. This truly is my favorite time of year – endless nights spent by the fire with the family, full bellies, and lots of love and laughter. But with the turkey dinners and weekly get-togethers, every year it raises the question of what to where for all of the festivities!
Though it's always tempting on Thanksgiving Day to reach for my most-loved pair of leggings (hello, elastic waistband), I always love taking advantage of any opportunity to dress up for an occasion. There's a fine line between looking stylish and feeling too overdressed for the occasion though – I always like to make sure I'm striking the perfect balance of looking pulled together and also being able to roll my sleeves up in the kitchen.
My wardrobe selection starts with the right color palate. I love choosing warmer, autumn tones for the occasion – think burnt orange, burgundy, and hunter green. Next think about fabric – chunky knits or free flowing silks are the way to go! There's nothing cozier or more breathable than those two (you'll be thankful you opted for cozy and and spacious silhouettes when you go back for your second round)!
I've rounded up a few of my favorite selects for Thanksgiving outfits below – all under $100! Just scroll through and click the image to shop!
Best Of: Thanksgiving Wear (Under $100)
What are your plans for Thanksgiving this year? Let me know in the comments below!
Photos by Ryan Sides
Shop the Post
Chicwish Blouse | Chicwish Skirt | Rebecca Minkoff Boots | Rebecca Minkoff Bag