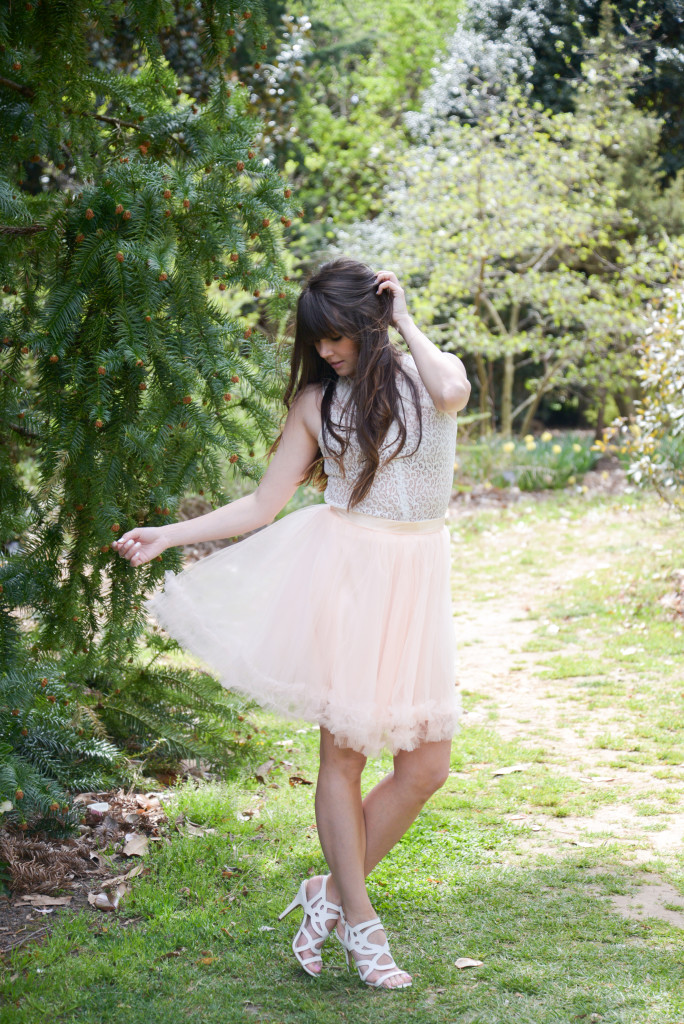 This past weekend, a dream of mine came true. Ever since I was a little ballerina, I have always wanted a big, tulle skirt to twirl around in. When Skylar Belle Boutique sent me this version last week, I couldn't have been happier with how it fit and looked. It was everything my inner five year-old self had always wanted, as well as a trend my grown-up self is happy to embrace.
Ryan and I shot these pictures at an arboretum in Raleigh. It was the day before Easter, and there was an Easter egg hunt going on, which meant lots of little kids around. The flowers had just begun to bloom, the sun was shining, and there was just a slight breeze. Between all of the little girls looking at me prancing around the garden in my tulle skirt, and the gorgeous spring day we were having, it was one of the most perfect days. I felt like a little fairy floating around the garden.
Be sure to check out Skylar Belle Boutique's other tulle options, as well as the rest of their collection here! I'm loving this lace top and this pleated chiffon skirt!
Photos by Ryan Sides
---
SHOP THE POST
SKYLAR BELLE BOUTIQUE TULLE SKIRT C/O :: LACE TOP (SIMILAR) :: BCBG HEELS (SIMILAR)
---
*This post was written in collaboration with Skylar Belle Boutique. All views and opinions are my own.