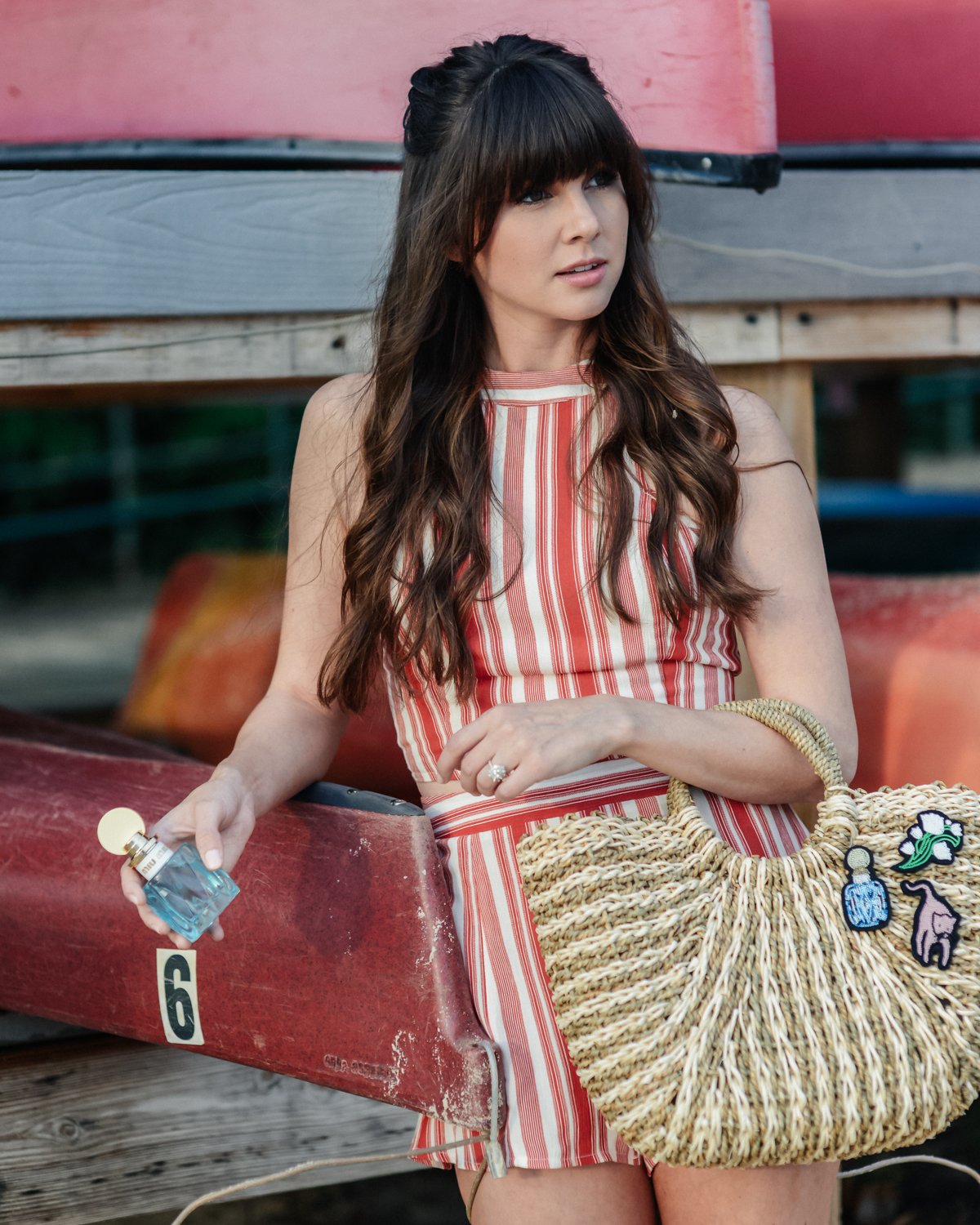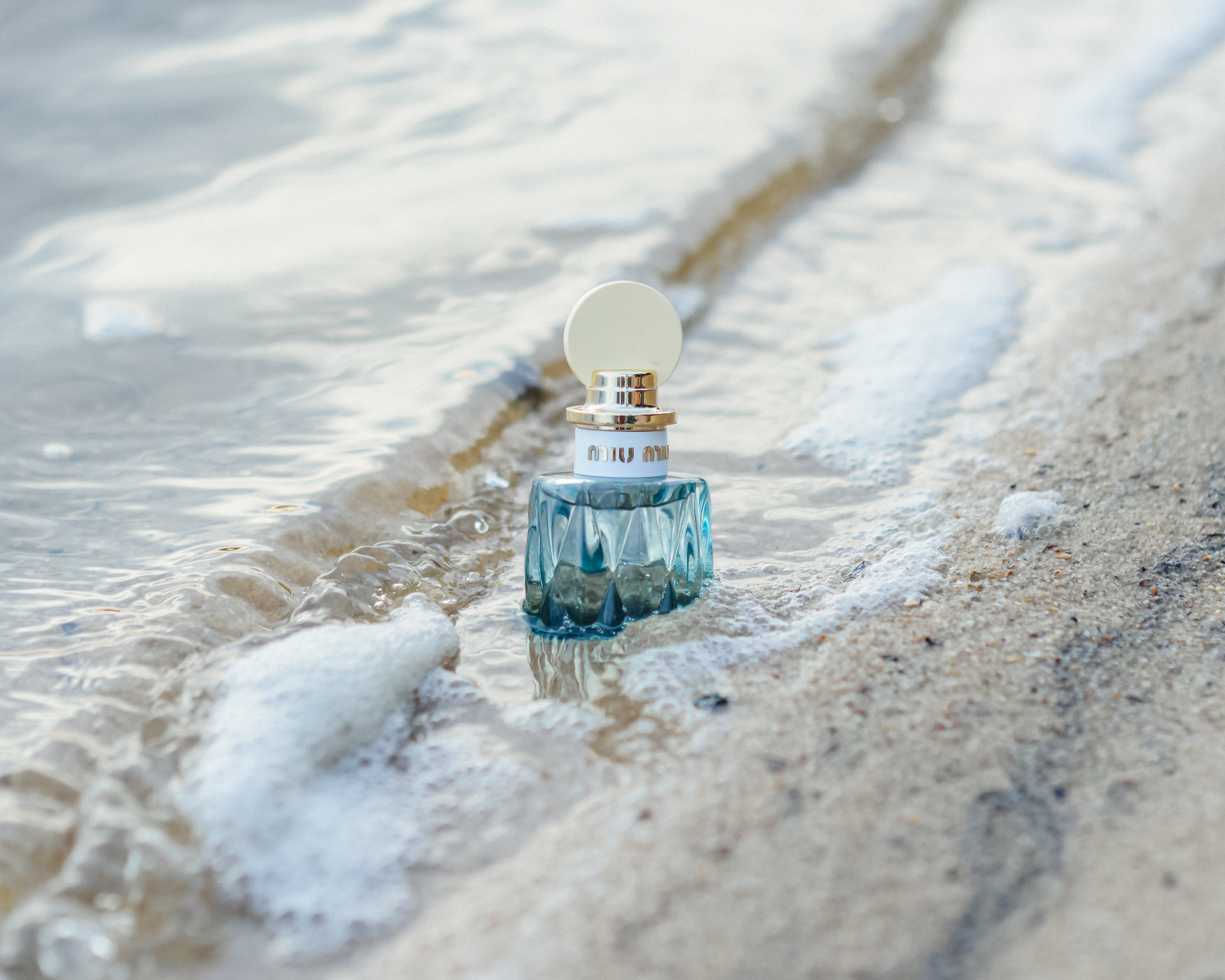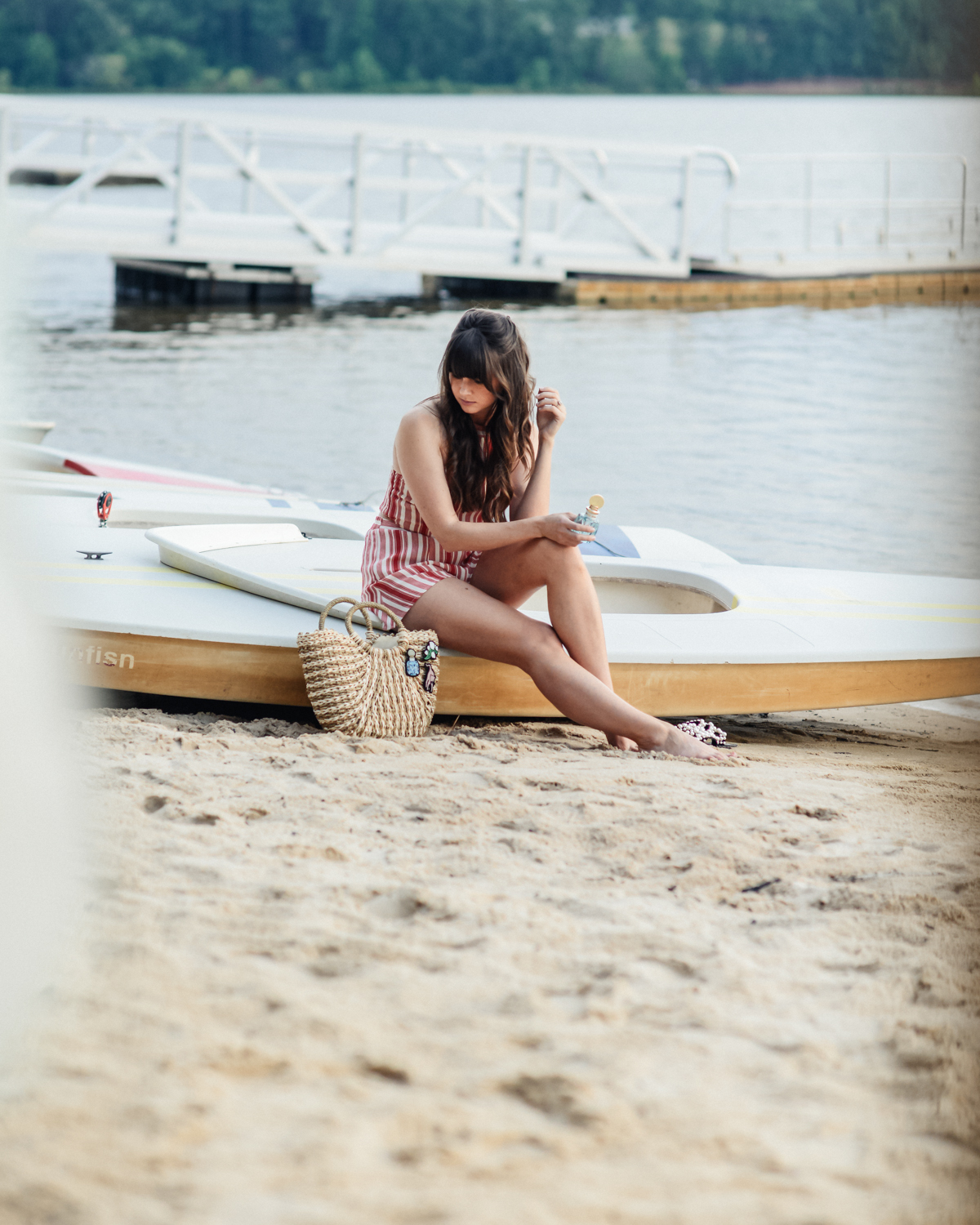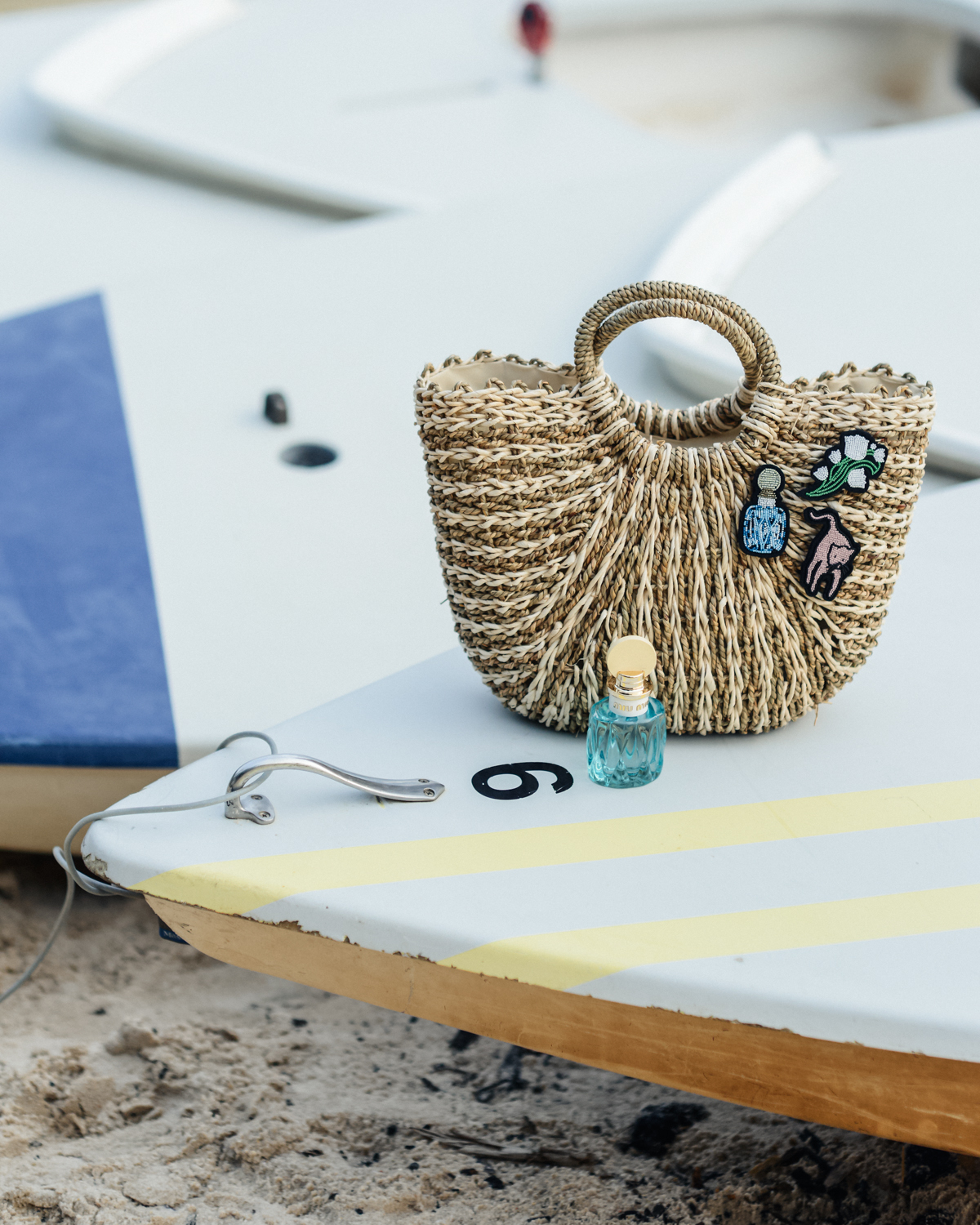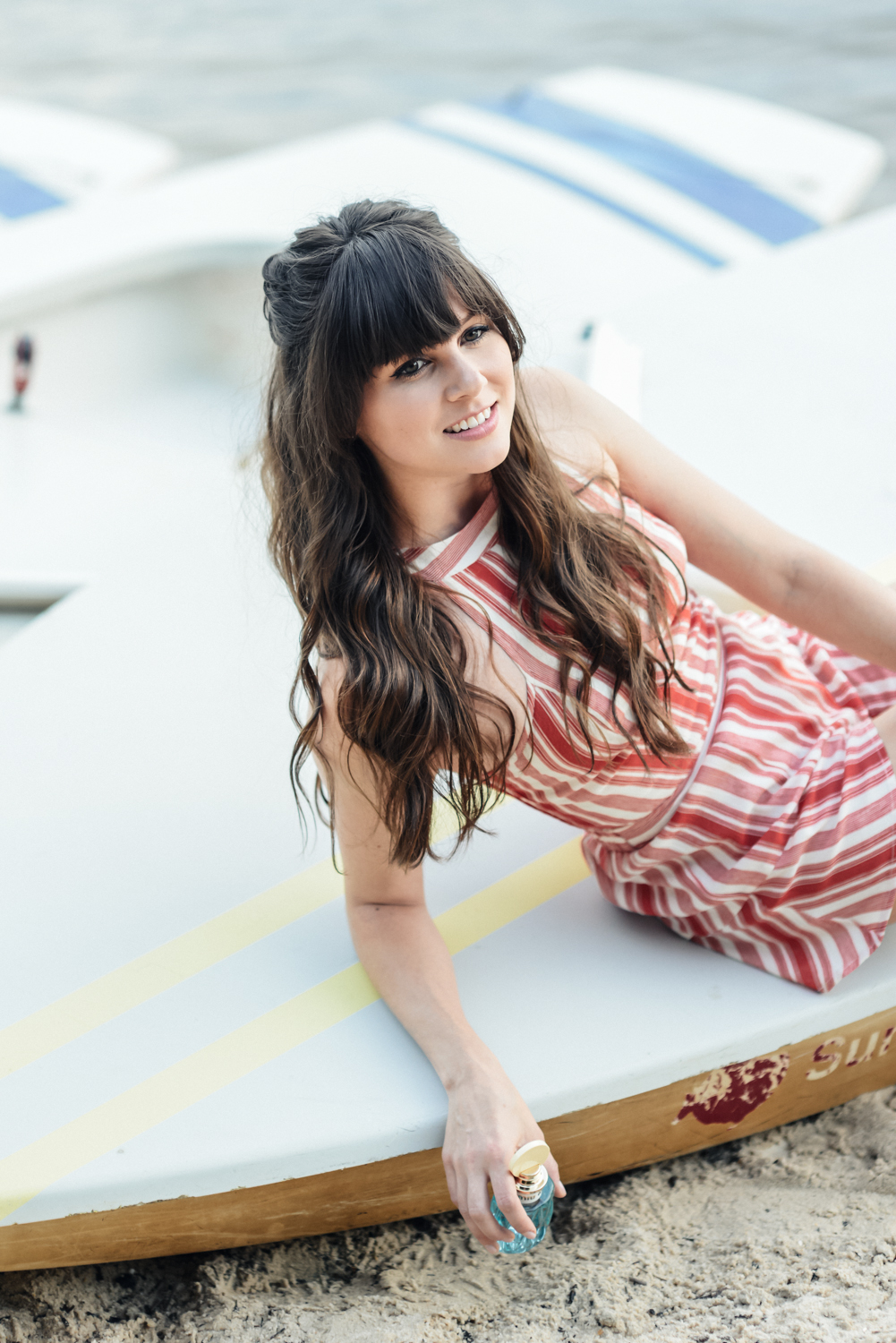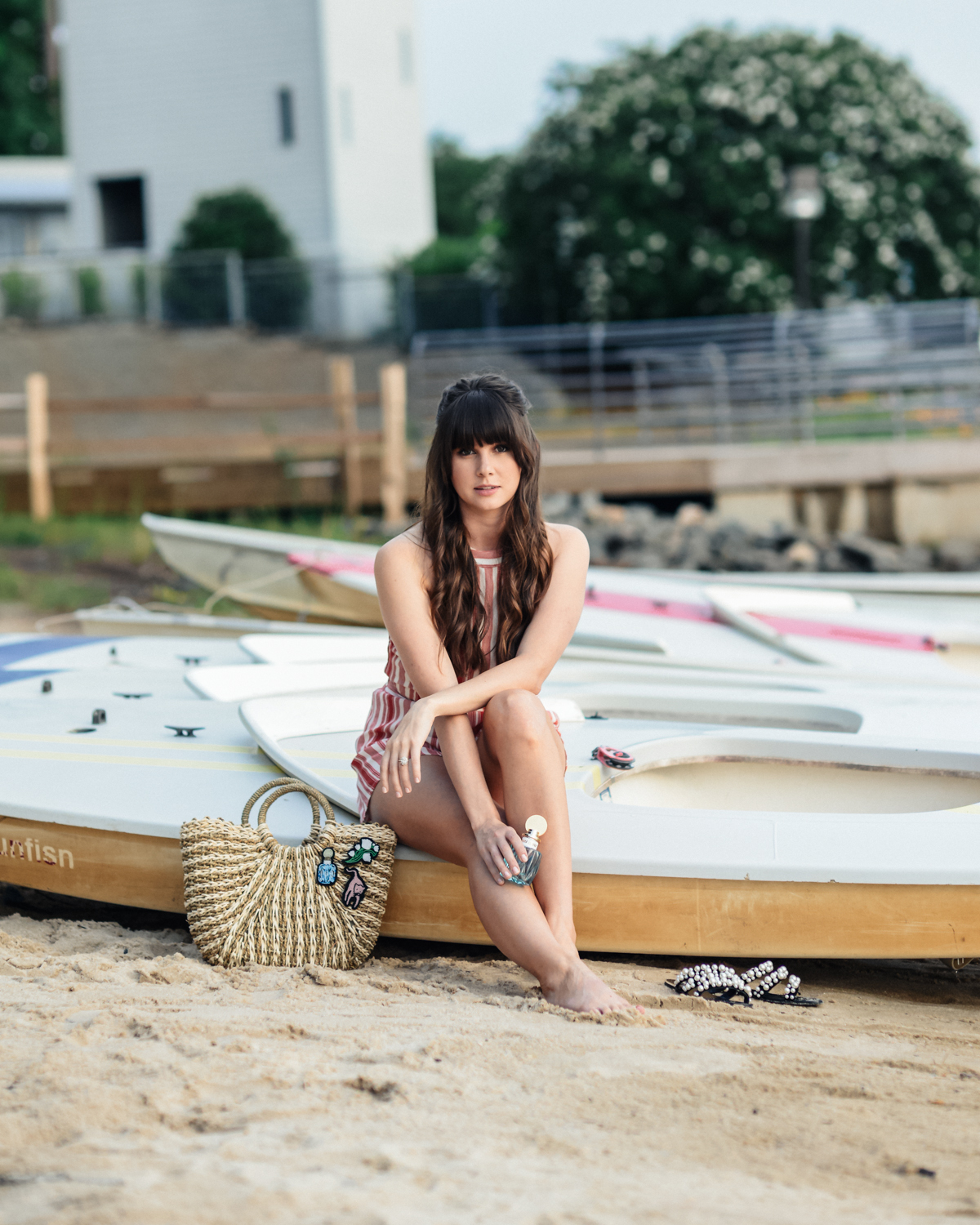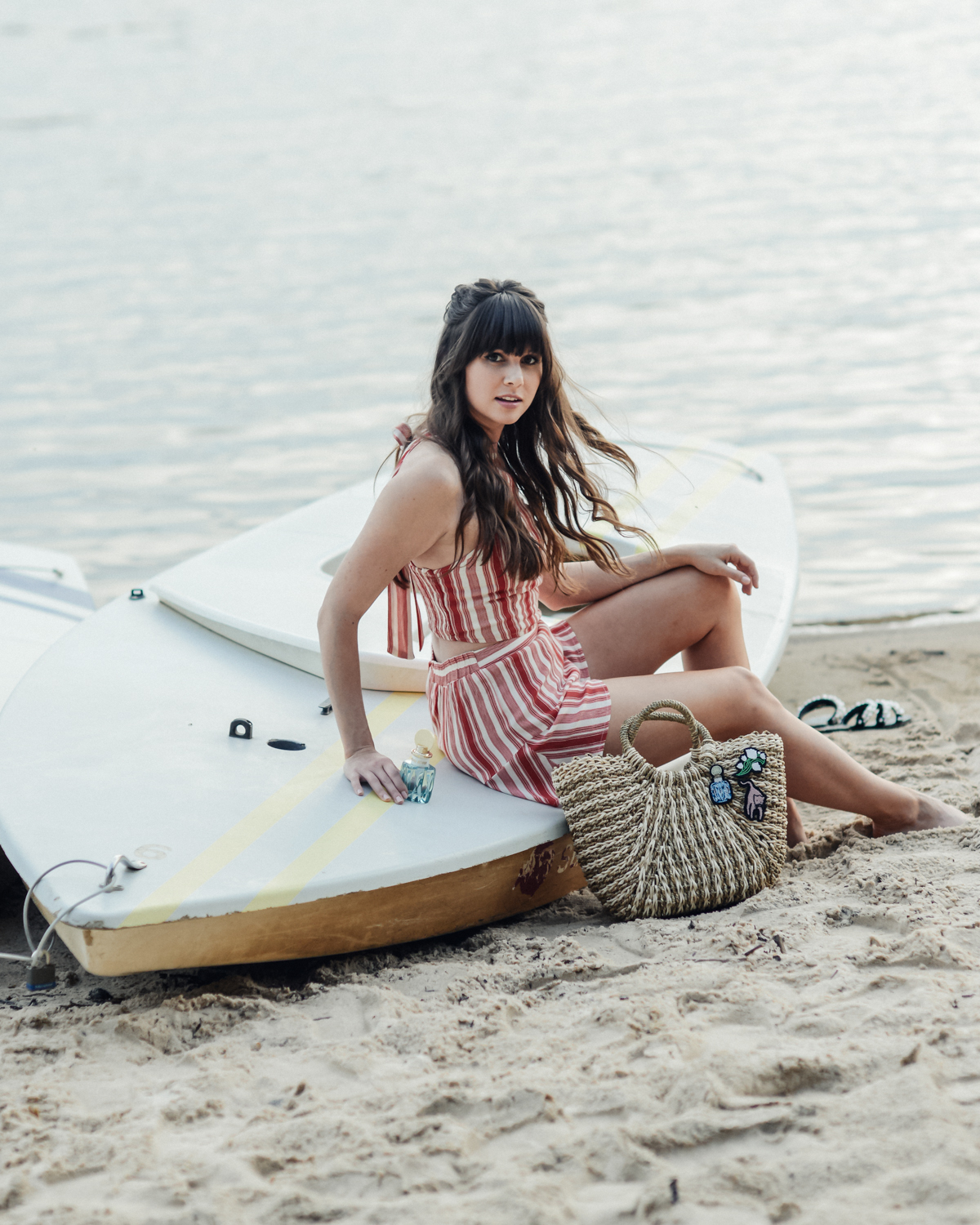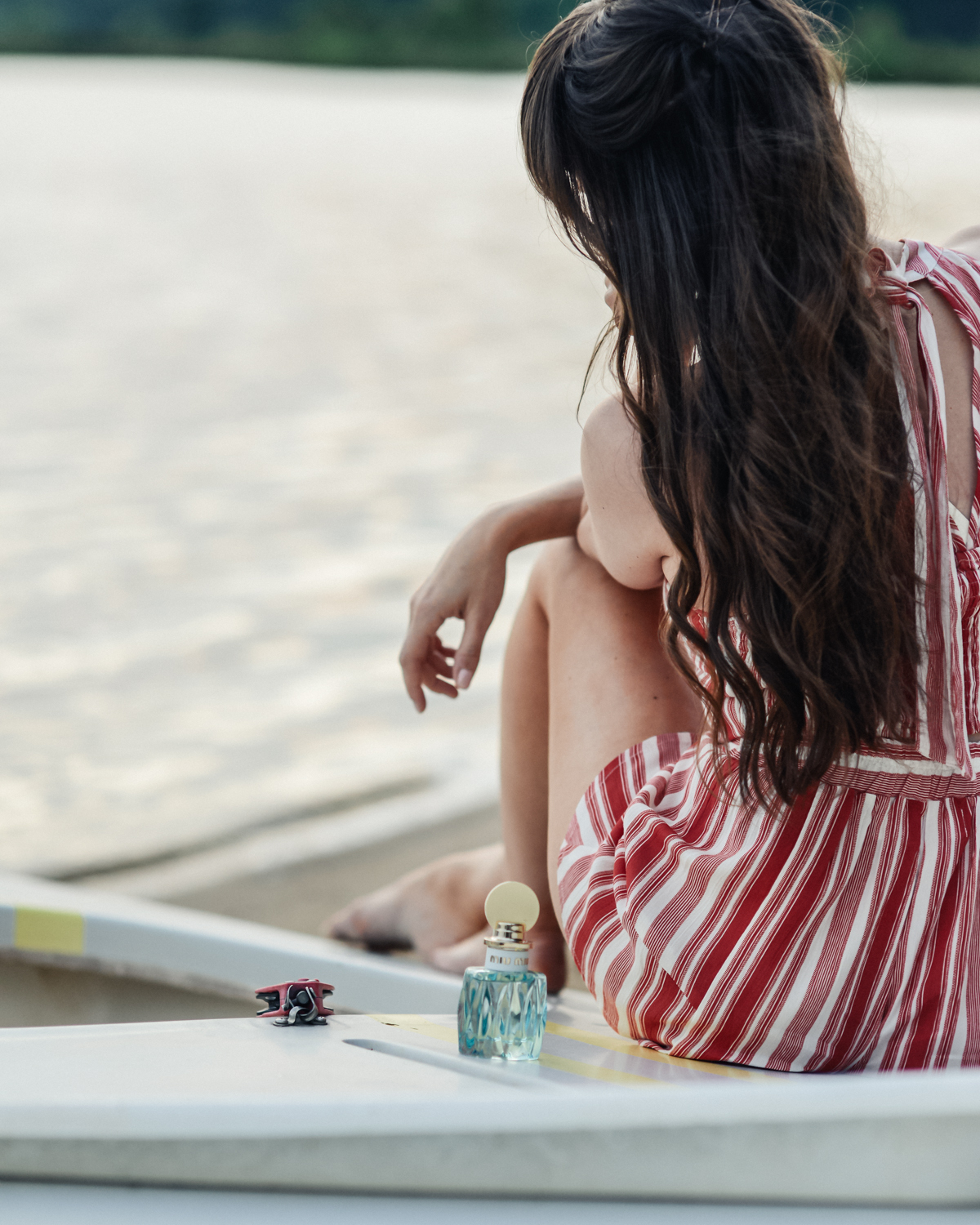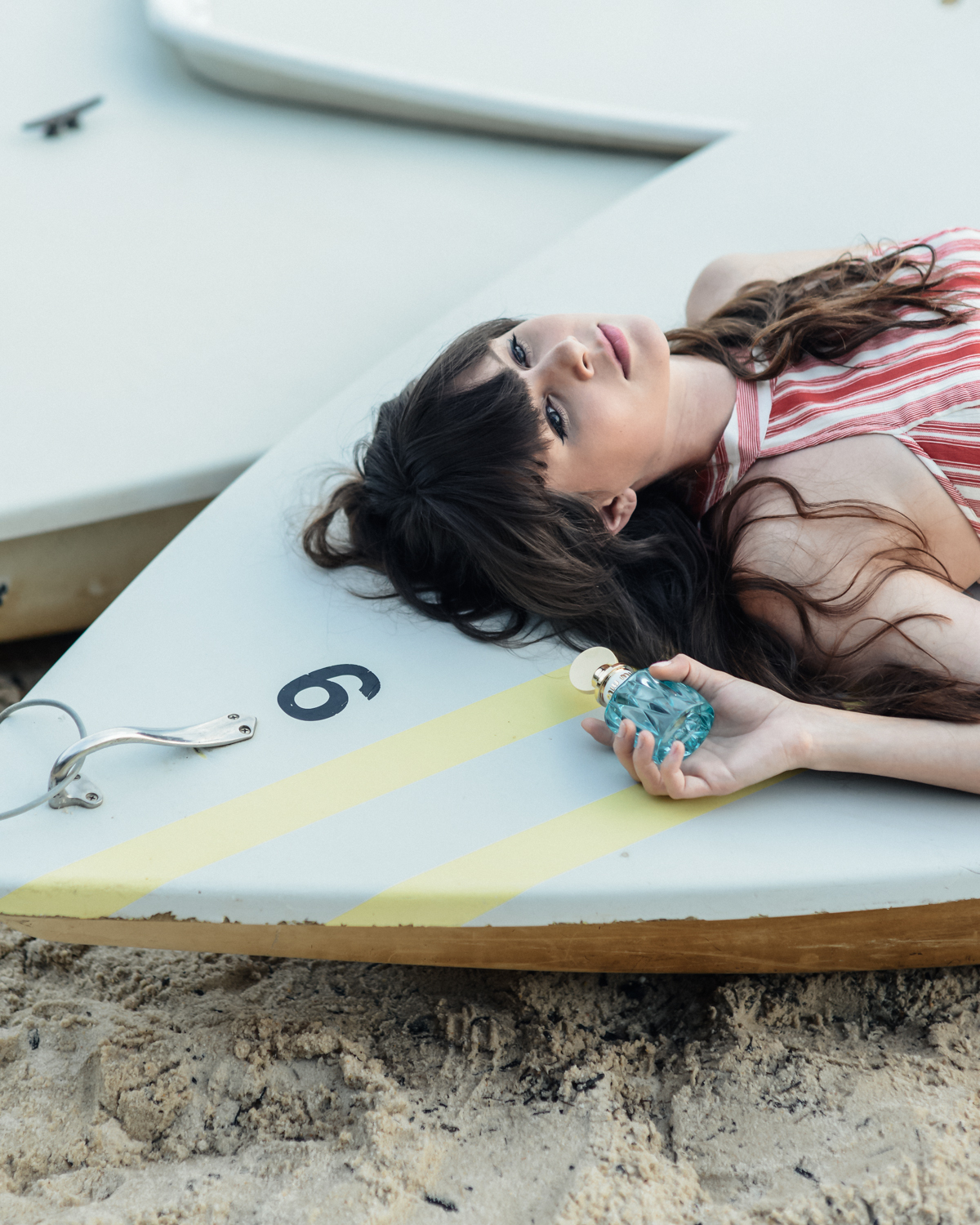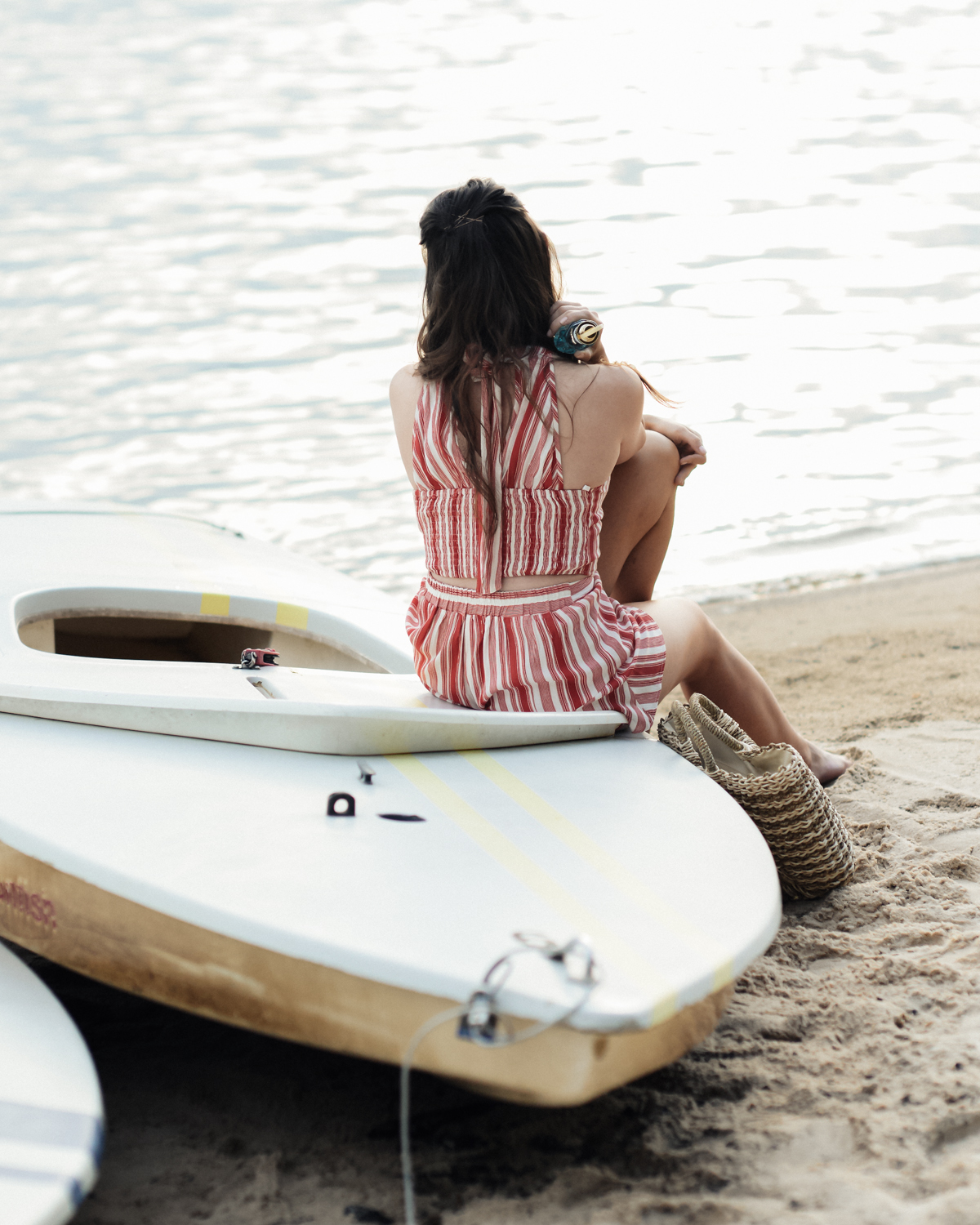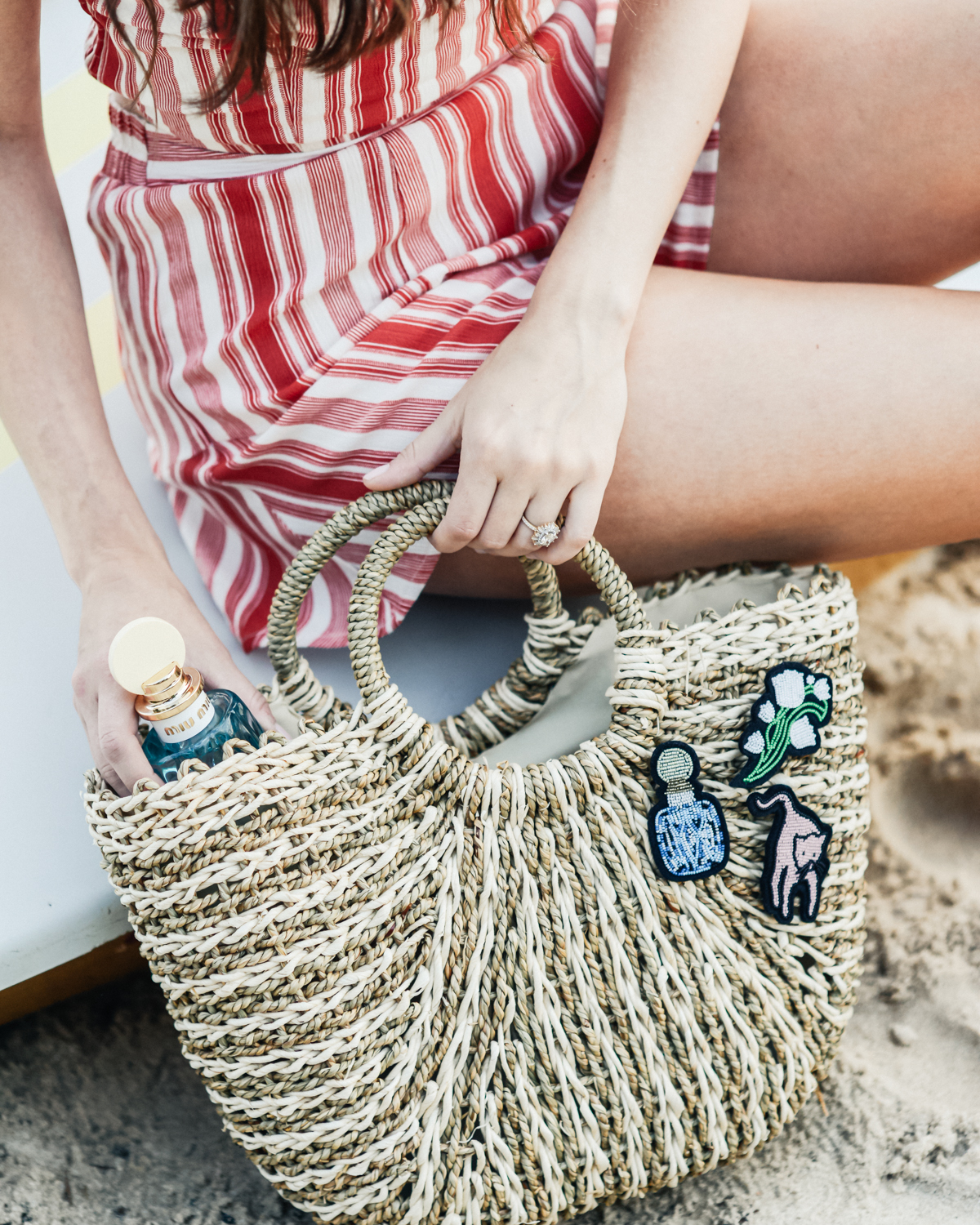 With each changing of season it brings about changes to my daily routine. While I've already spoken to my shift in wardrobe and accessories when summer rolls around, there is one other aspect of my daily lifestyle that changes: my beauty routine. While I have regular favorites when it comes to makeup, I can't help but love to experiment with new scents for summertime.
The warm sun-soaked air and blooming flowers inspires me to change my fragrance into something more light and crisp to compliment the changes in my surroundings. The moment I smelled Miu Miu's L'eau Bleue for the first time, I knew it would be my scent for this season. The fragrance is so delicate and fresh, encapsulating the joy and warmth of summertime into a bottle with its notes of lily of the valley and Akigalawood.
There's something magical about the memories that can be made and brought back to life with the spritz of a perfume. For each season I have a scent, and when I smell that scent again, I'm immediately brought back in time to some of my most wonderful memories. I'm in waiting in anticipation of the memories I'll make this summer that the sweet scent of Miu Miu L'eau Bleue will always remind me of.
Miu Miu L'eau Bleue
Photos by Ryan Sides
Shop the Post
Miu Miu L'eau Bleue Parfum via Sephora | Band of Gypsies Top | Band of Gypsies Shorts | Straw Bag (similar) | Zara Sandals (similar) | Miu Miu Pins