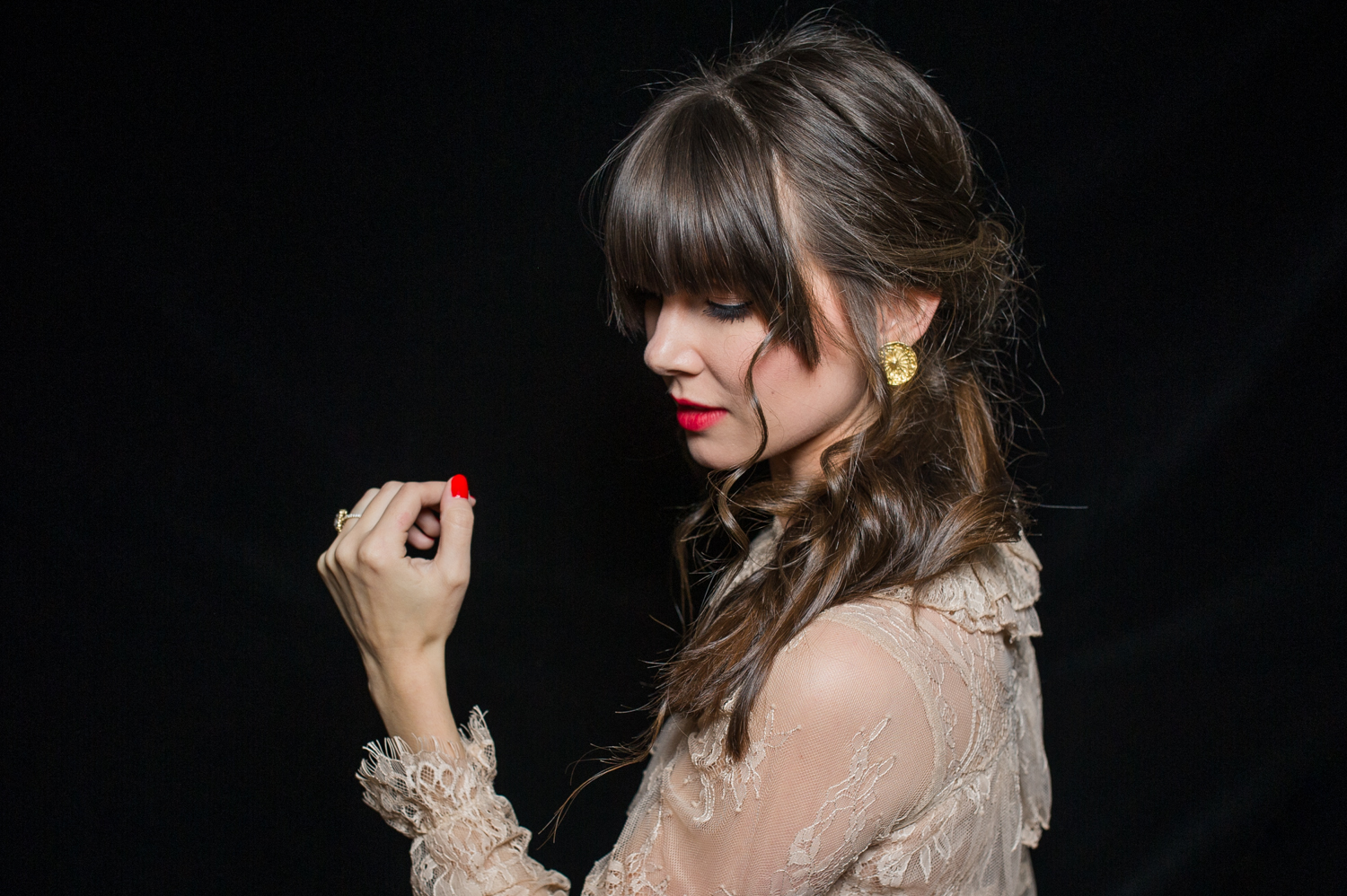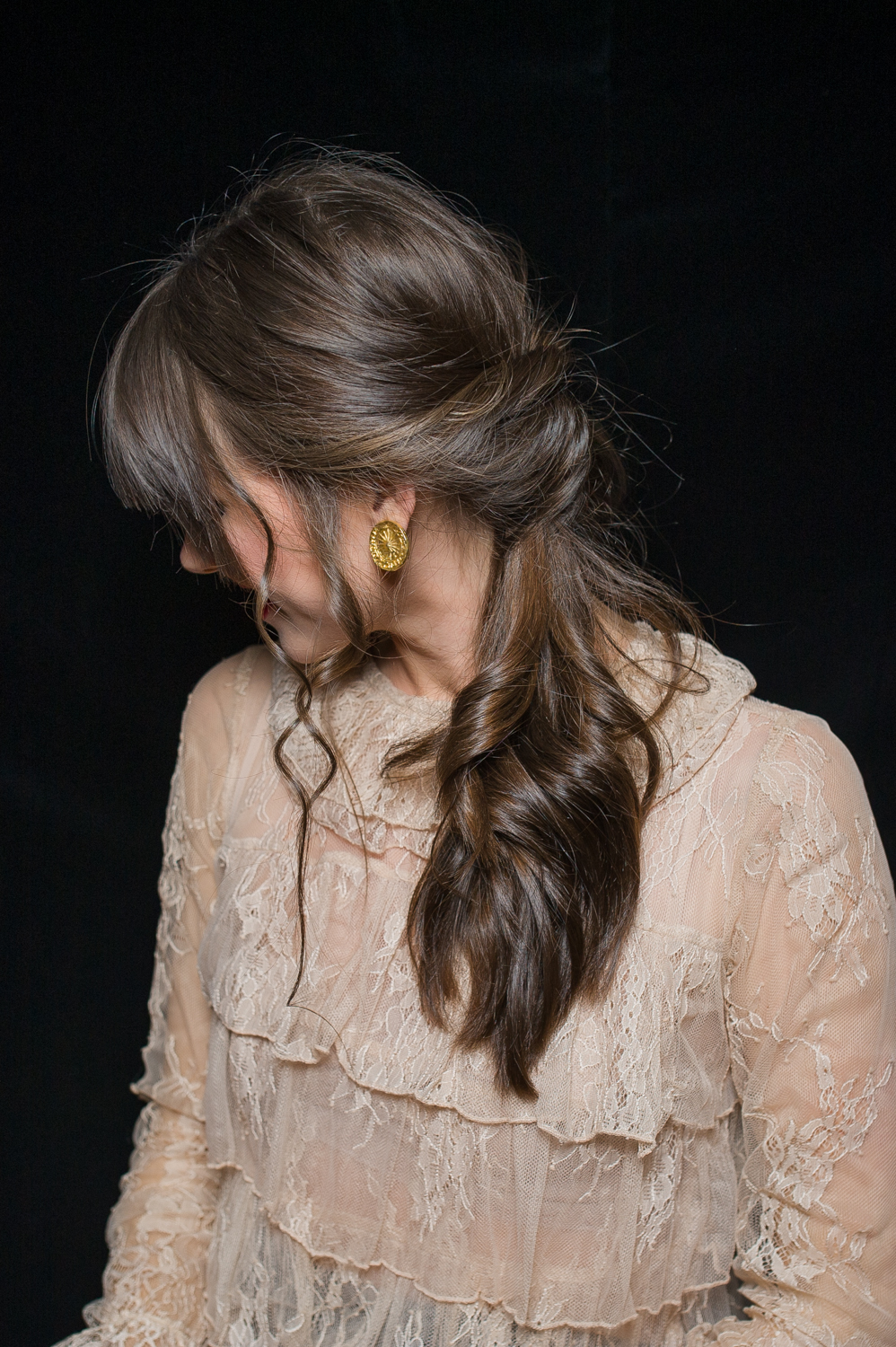 If your holiday season is anything like mine, then you know the feeling of having less time than normal. Rushing around to finish your holiday shopping, baking that last batch of cookies – oh and when to get that manicure before your holiday party this weekend? 'Tis the season to be on the go! And though it may also be your busiest, it's probably also one of your social calendar's most demanding times. It may seem like the easiest option would be to opt for your go-to hairstyle (mine would be this one), but there's no time like holiday time to give something new a try!
Follow the step by step hair tutorial below for a look that can be recreated in under 10 minutes, and will stay in all day through all of your holiday bustle (I tested it out)! It's a soft and whimsical style that will add a touch of romance to your look, no matter what your holiday plans are. All you'll need is a texturizing spray, hairspray, two hair ties that match your hair color, a teasing brush, and a curling wand, and you can re-create this holiday hairstyle in no time.
Start with dry hair, sprayed with texturizing spray (I like to use this one). Part hair right behind ears on both sides. Pull the front part of the hair forwards (clip together out of way if necessary).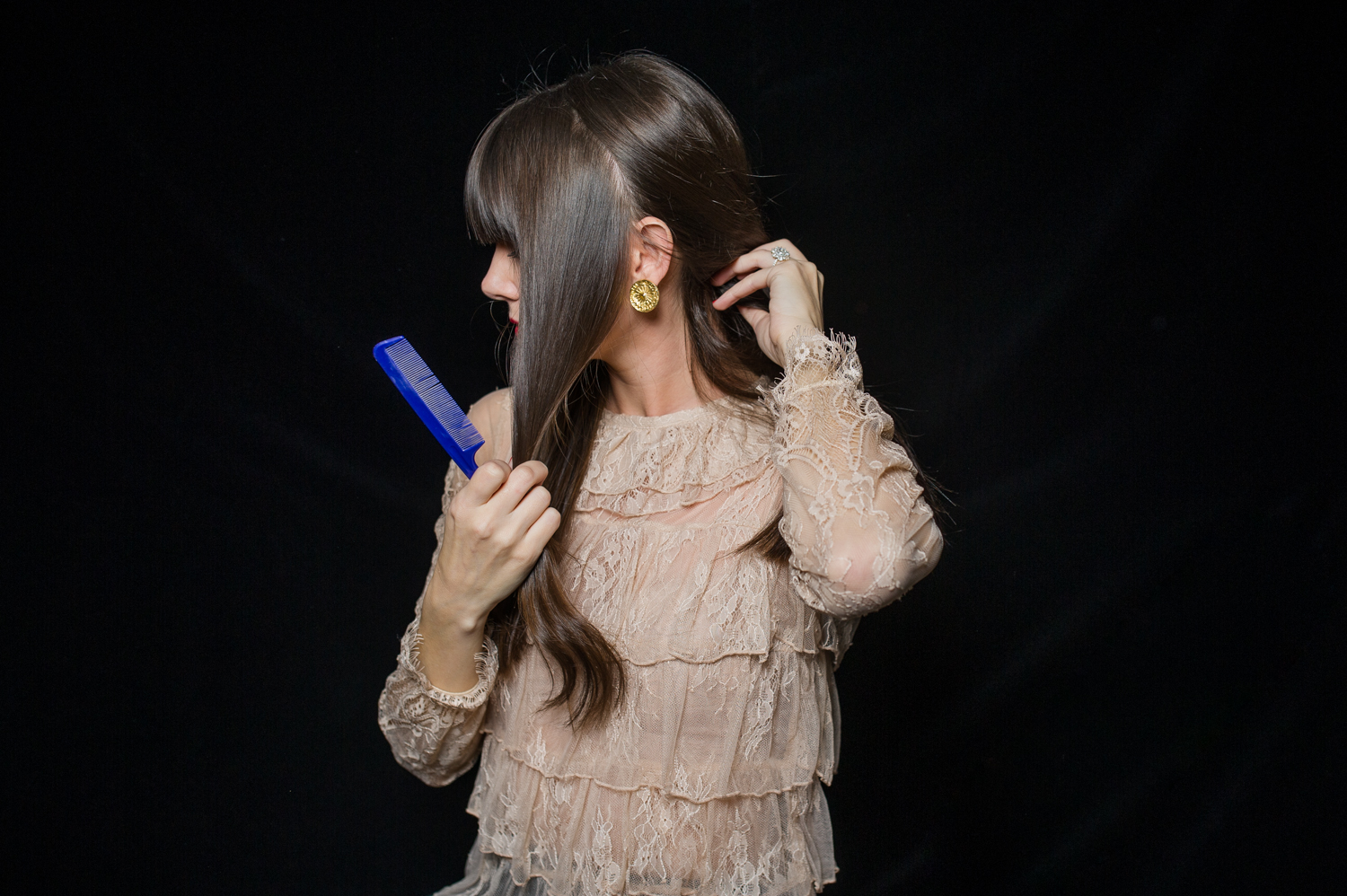 Spray hairspray (such as this one) on underside of back half of hair. Use teasing brush to create extra volume. Smooth out top of hair, and secure into a low ponytail, leaving extra volume up top.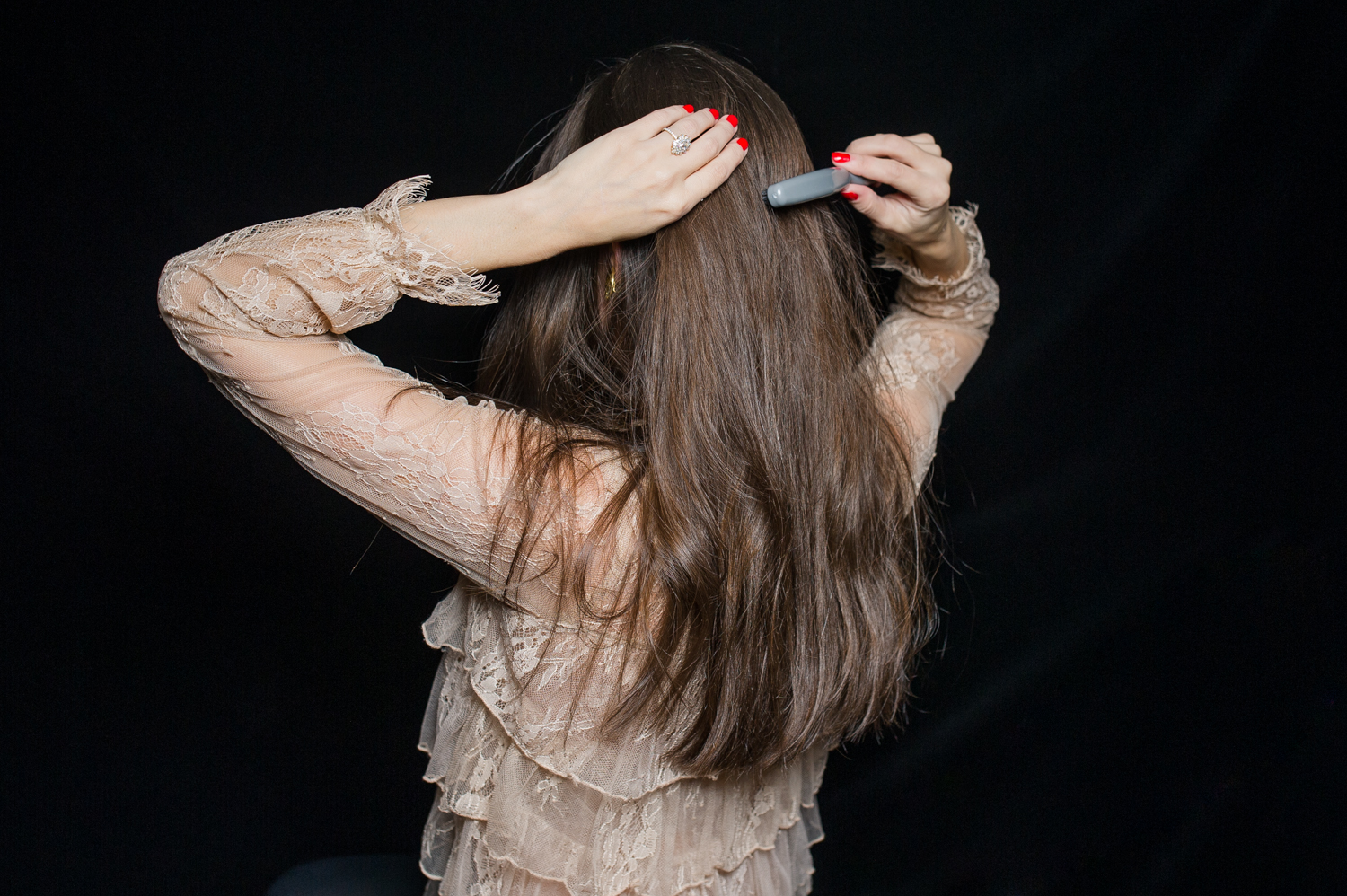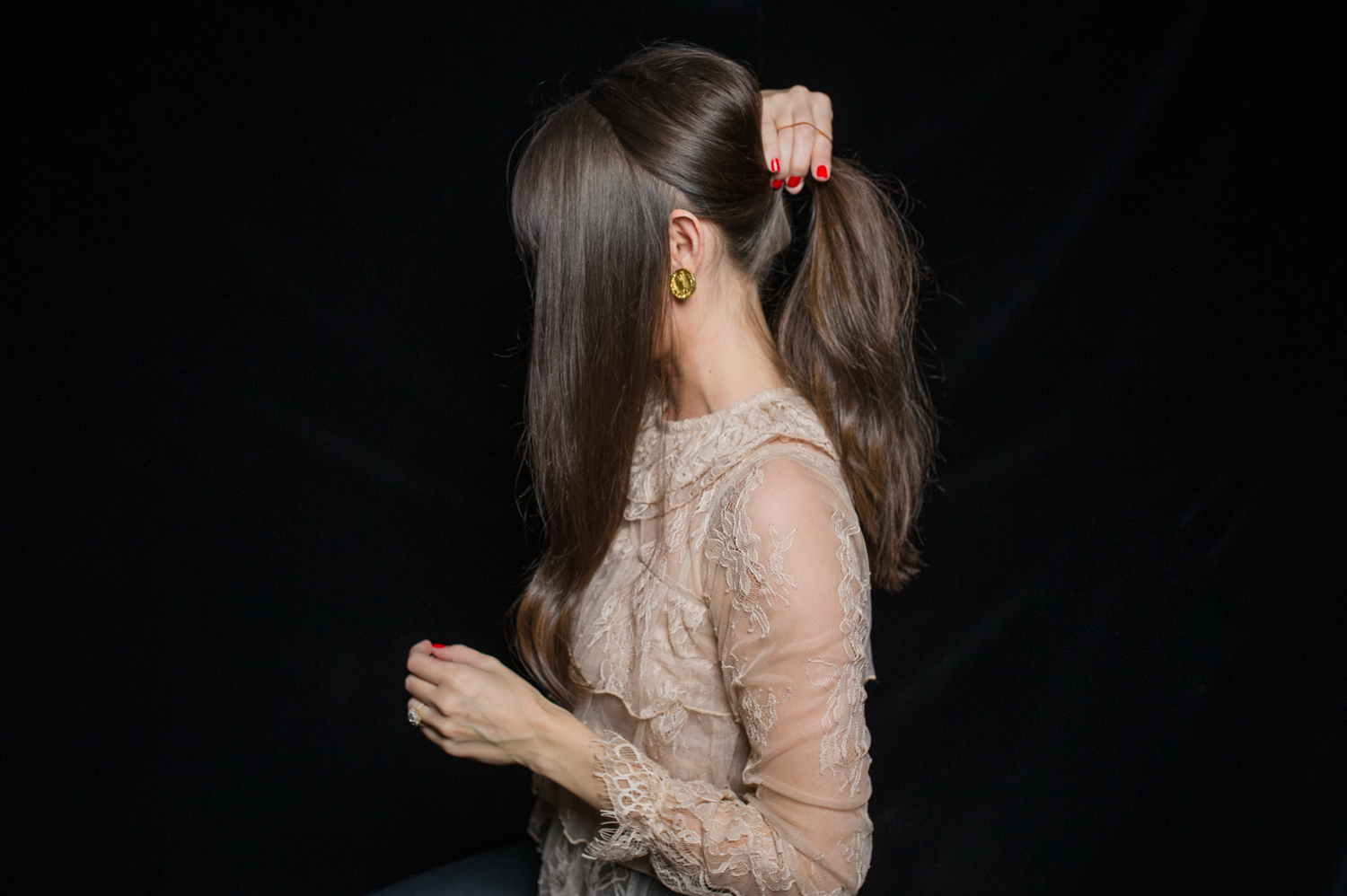 Separate the hair above the hairband (so there is a hole in the middle) and pull the bottom of the ponytail up and down through the hole, creating a twist on the sides. Gently tug at the twist to make it a bit more messy and voluminous.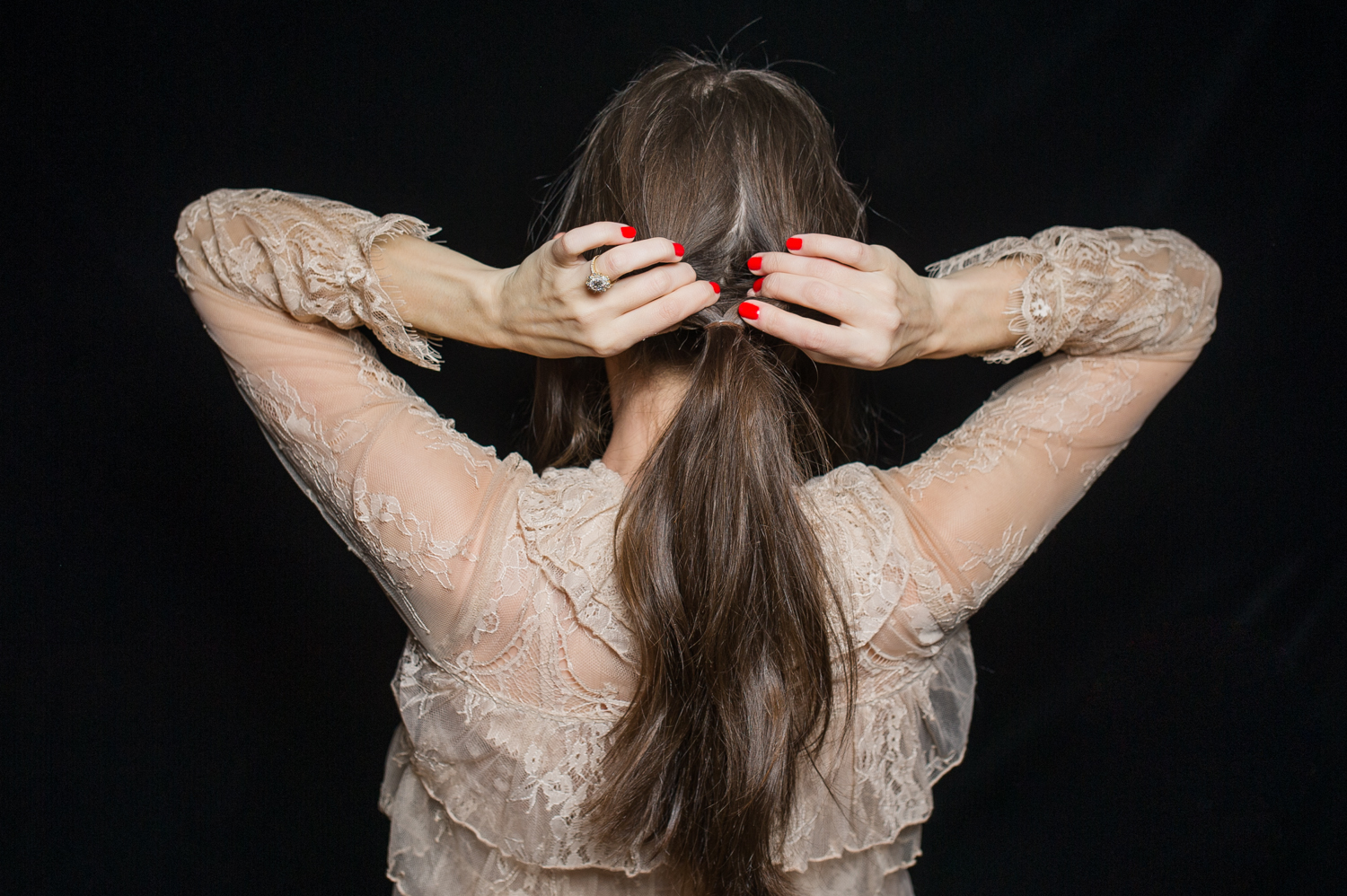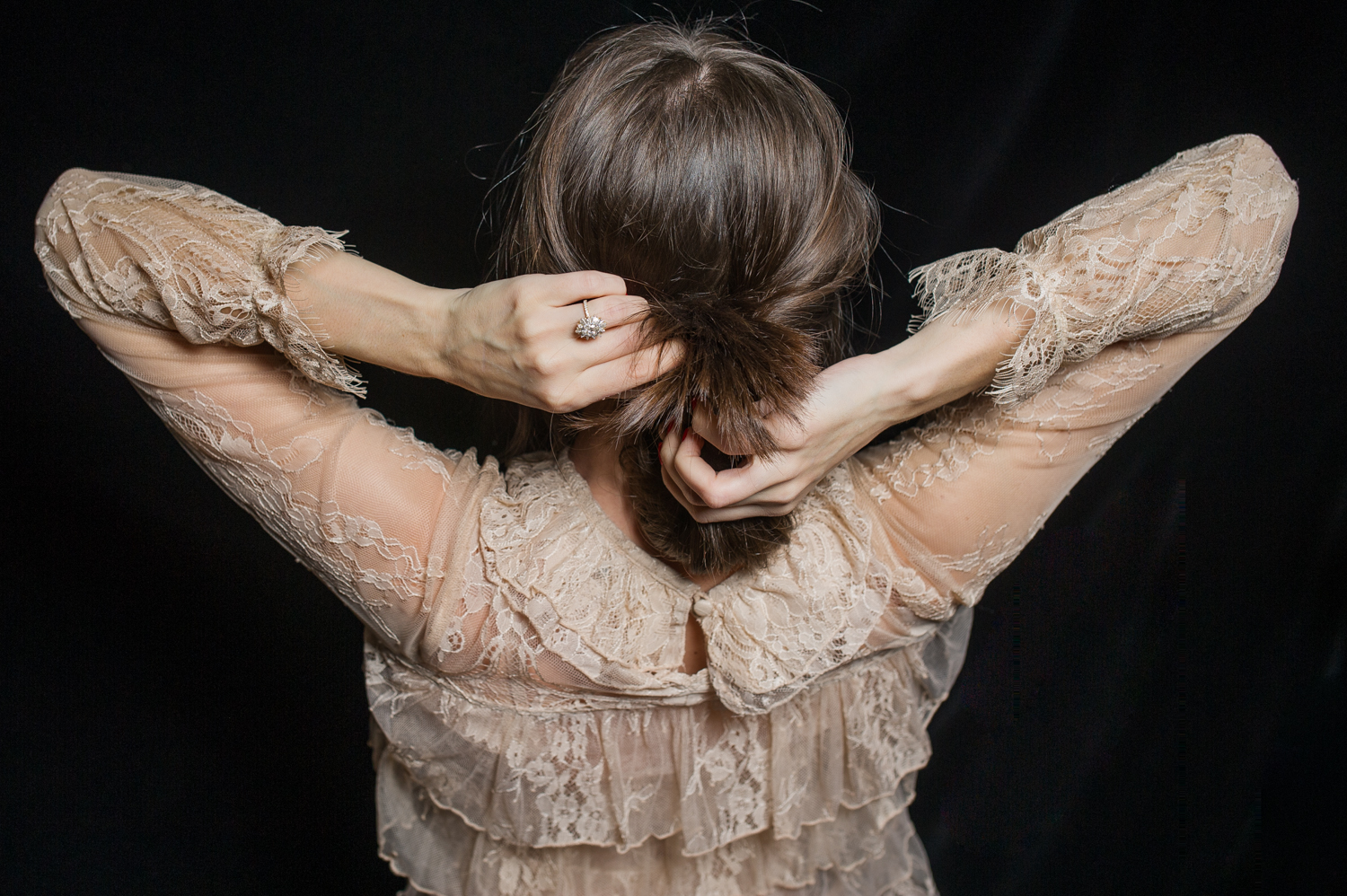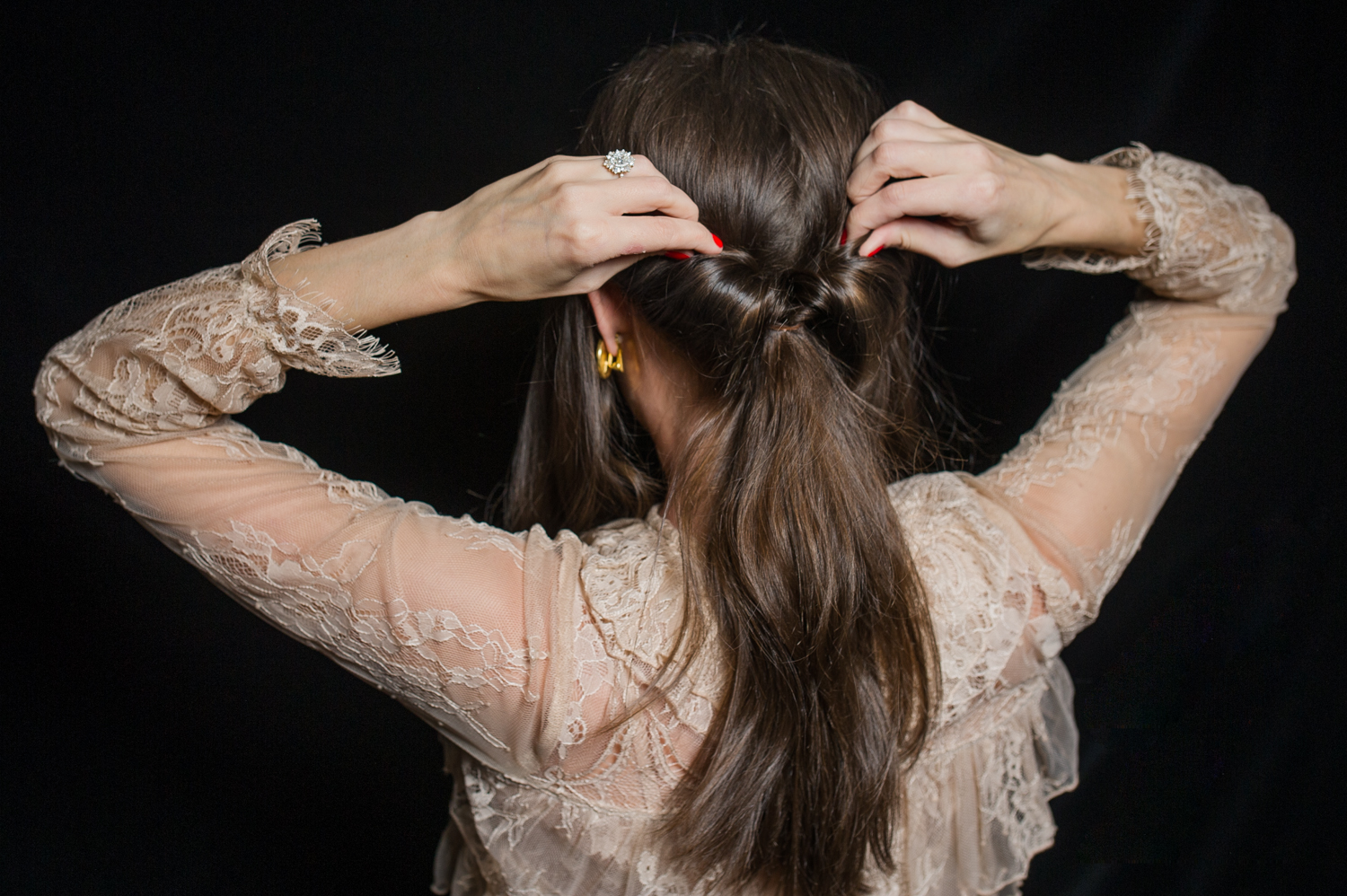 Repeat the steps with the front seconds of hair. Secure in a ponytail right above the bottom ponytail. Pull through, and loosen up the twist.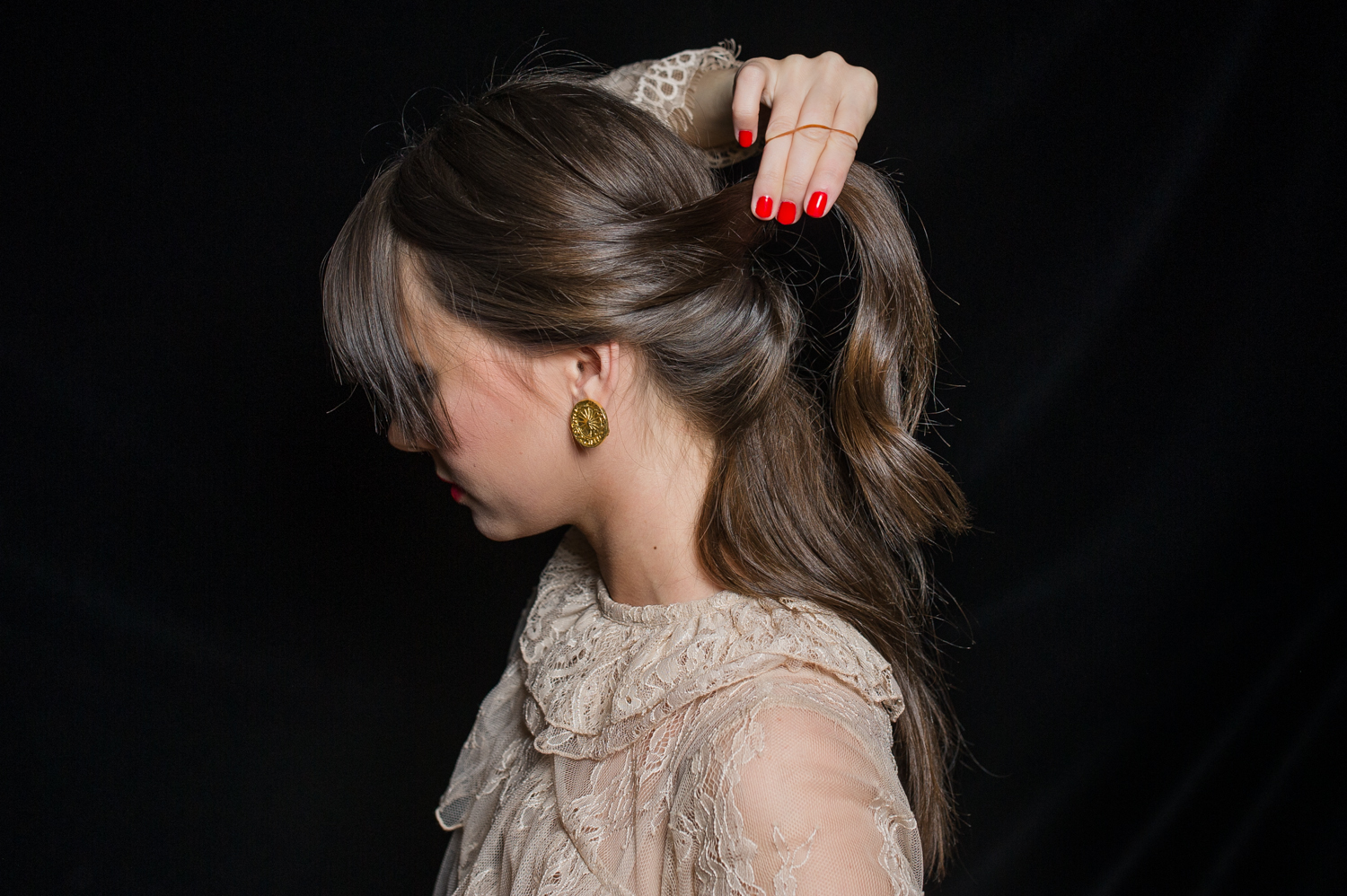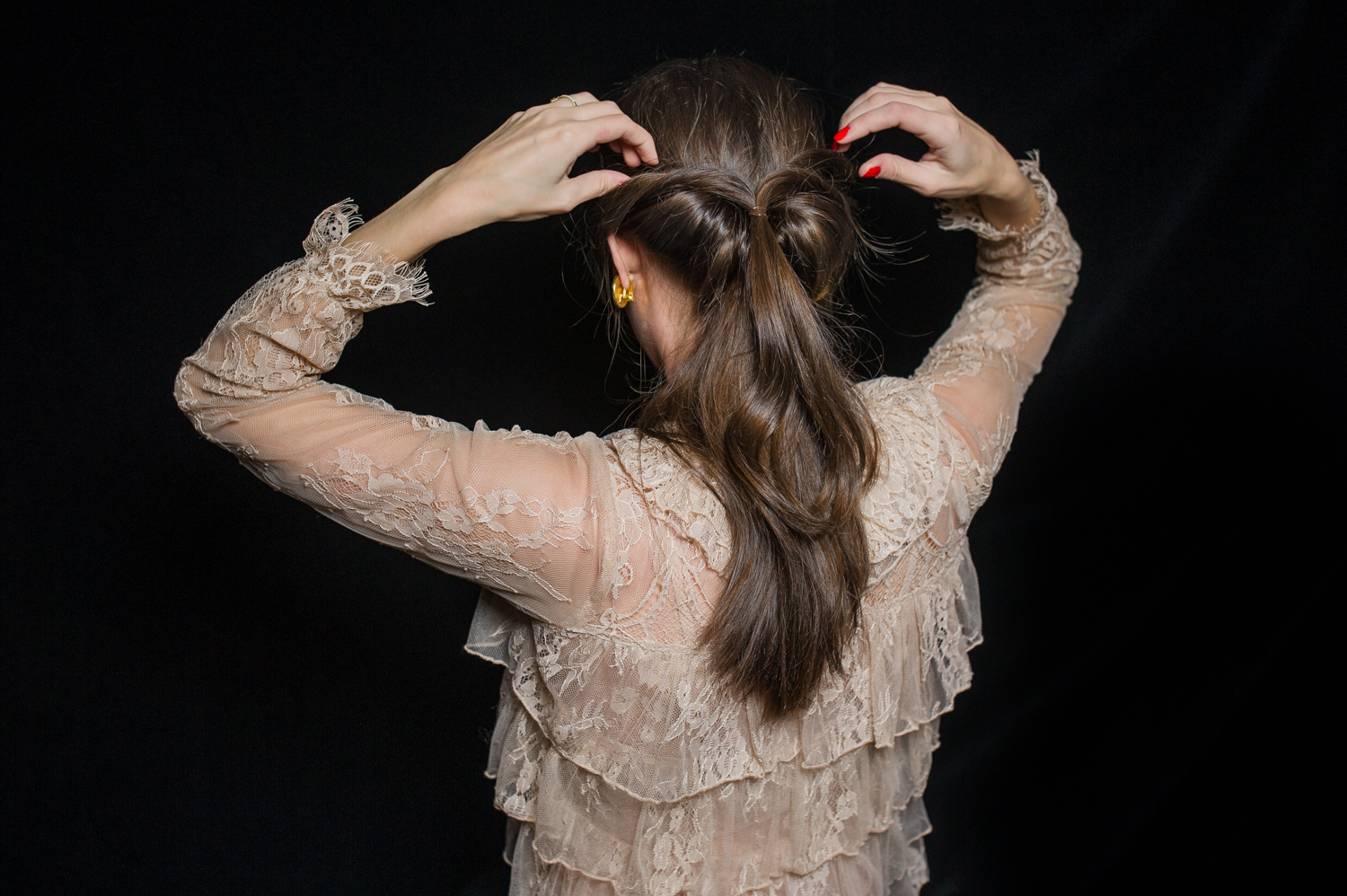 Pull the tail of the top twist through the hole of the bottom twist, so that it's hidden underneath. Pull hair around to one side.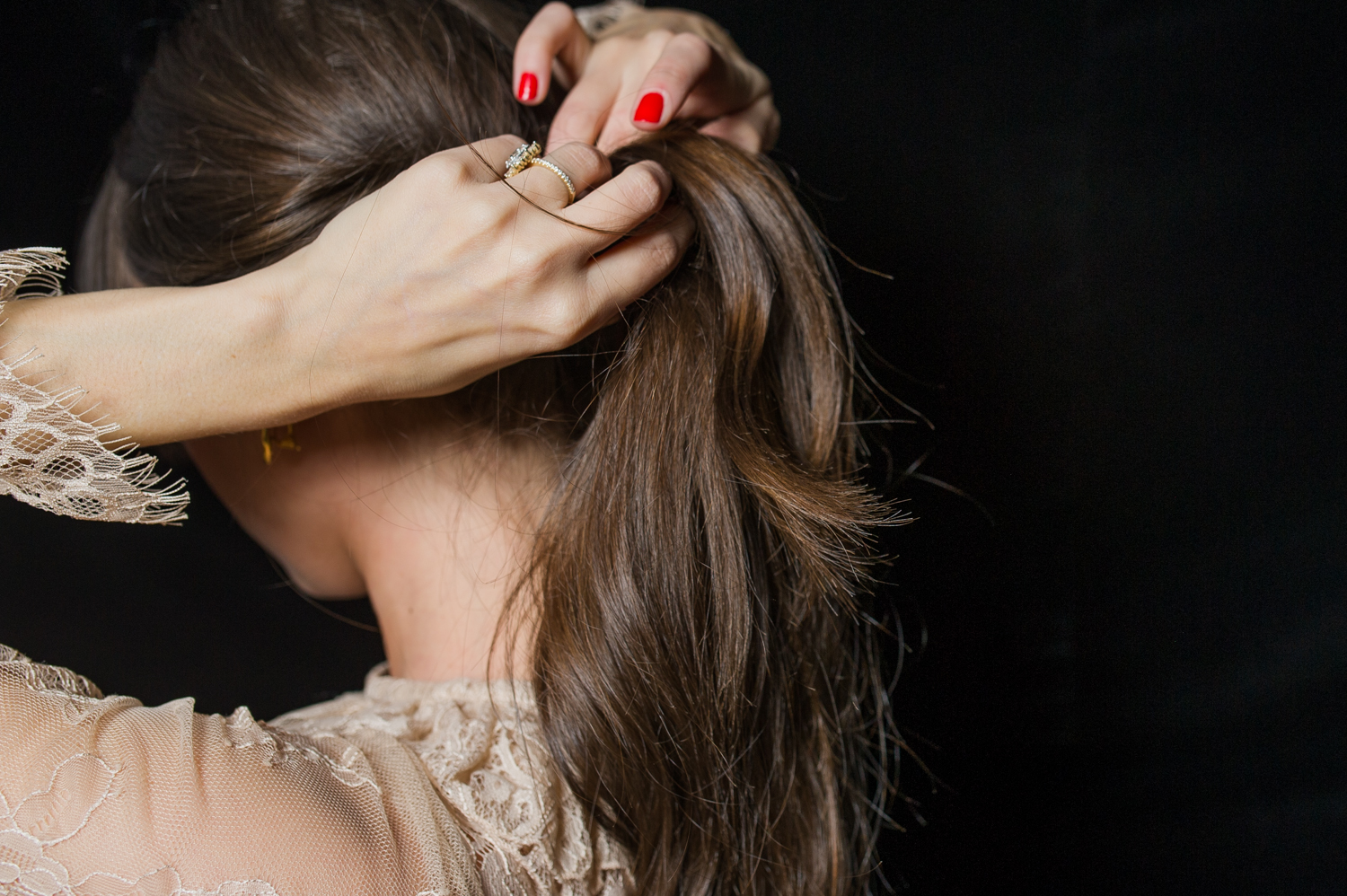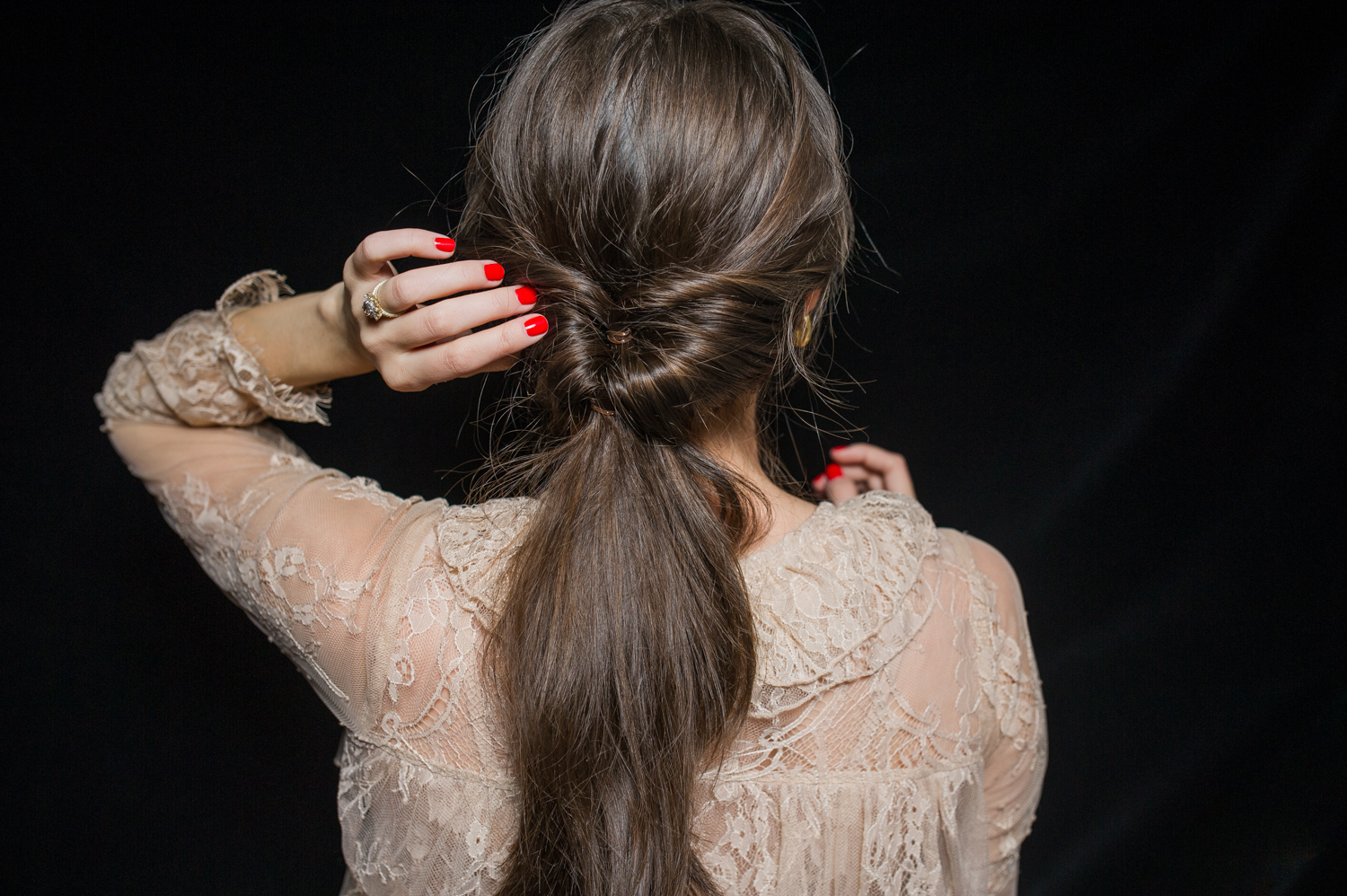 Add a few curls into ponytail. Do some with big chunks and some with smaller to add extra romance to the look.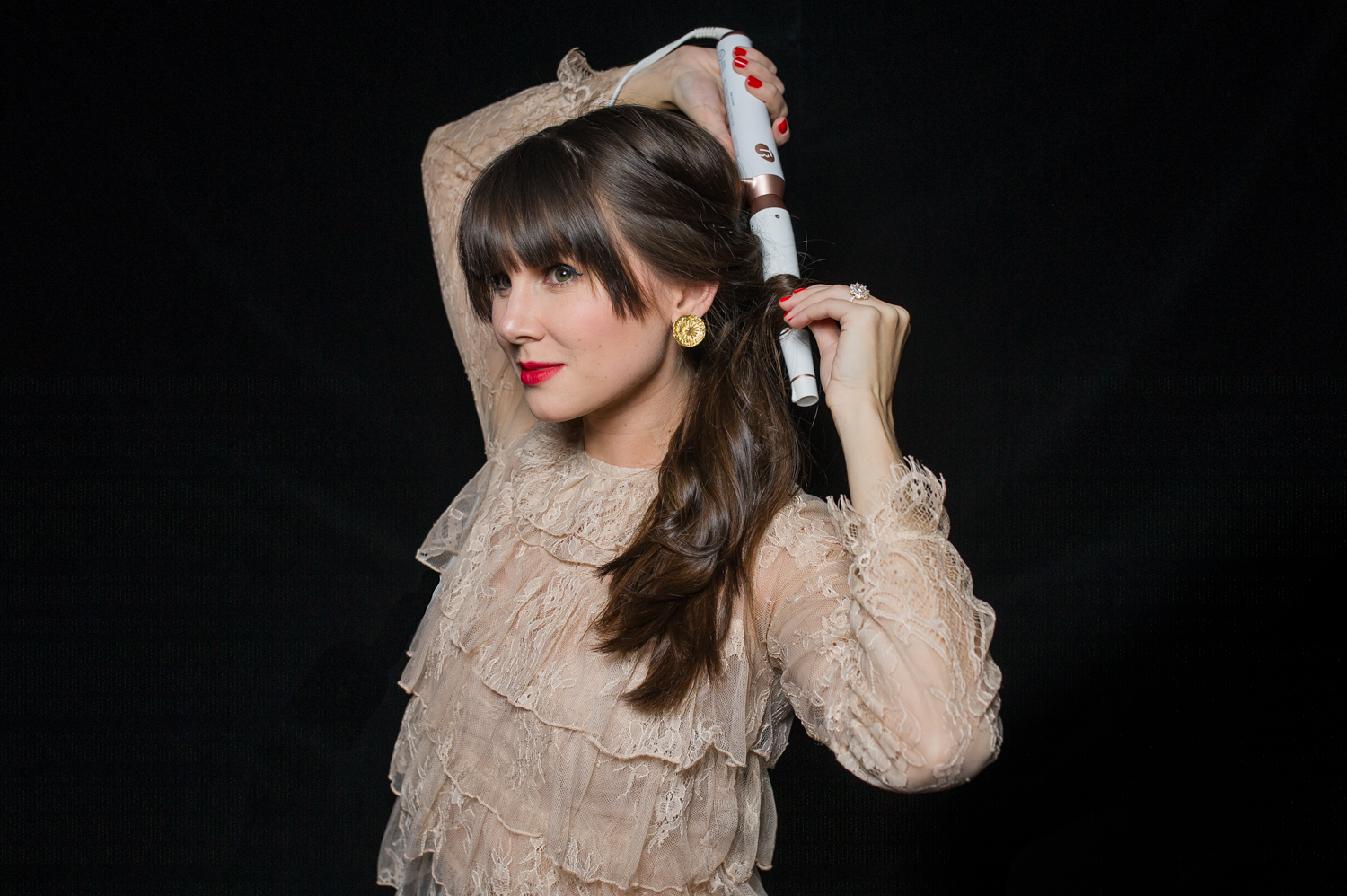 Pull out a few pieces of hair framing your face and add ringlet curls. Pull down on the curls after removing from wand to loosen a bit.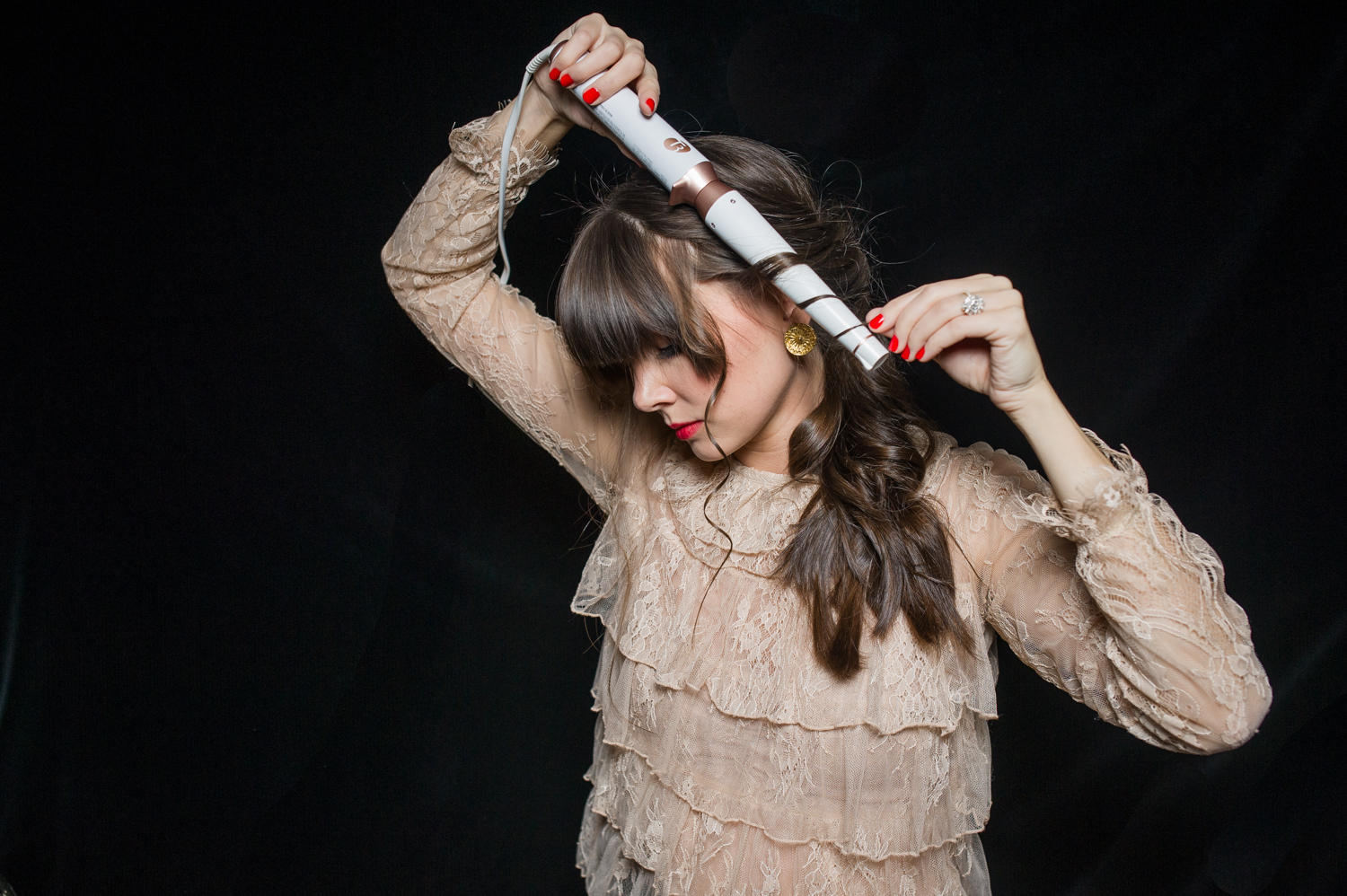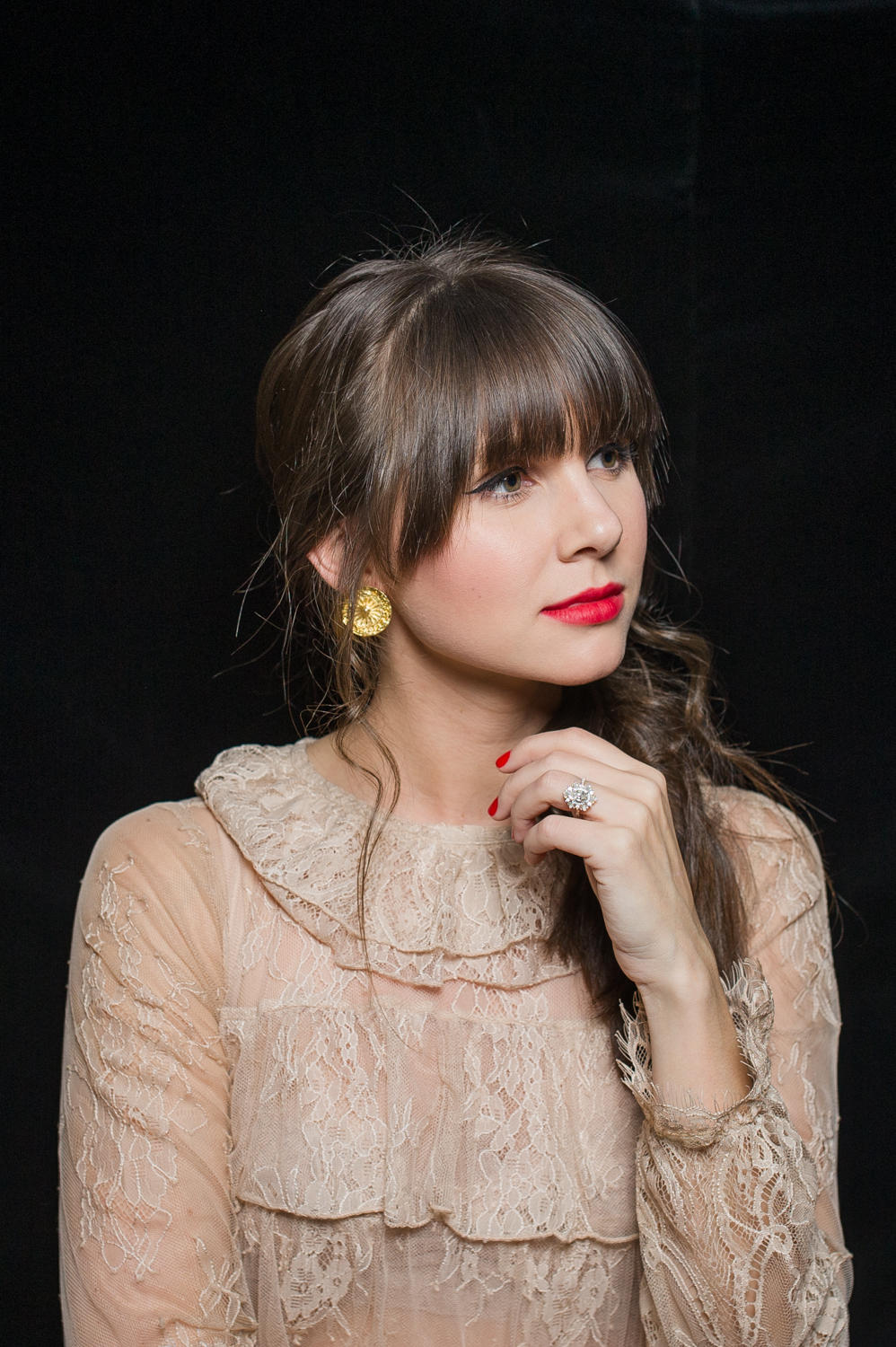 Spray look with hairspray to secure, and extra texturing spray in the ponytail to mess it up a bit. Finish with a bold lip and a statement earring, and you're all set!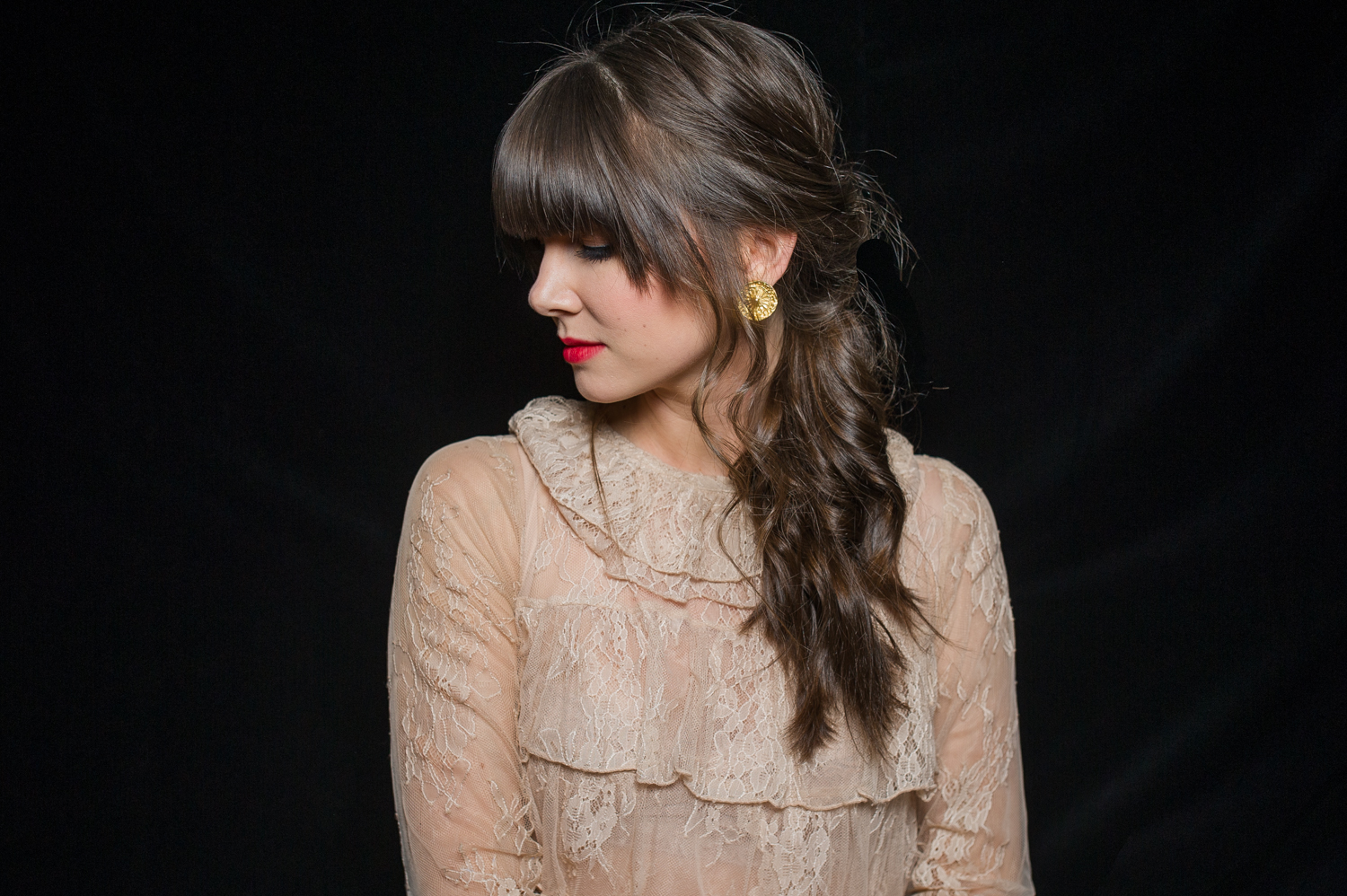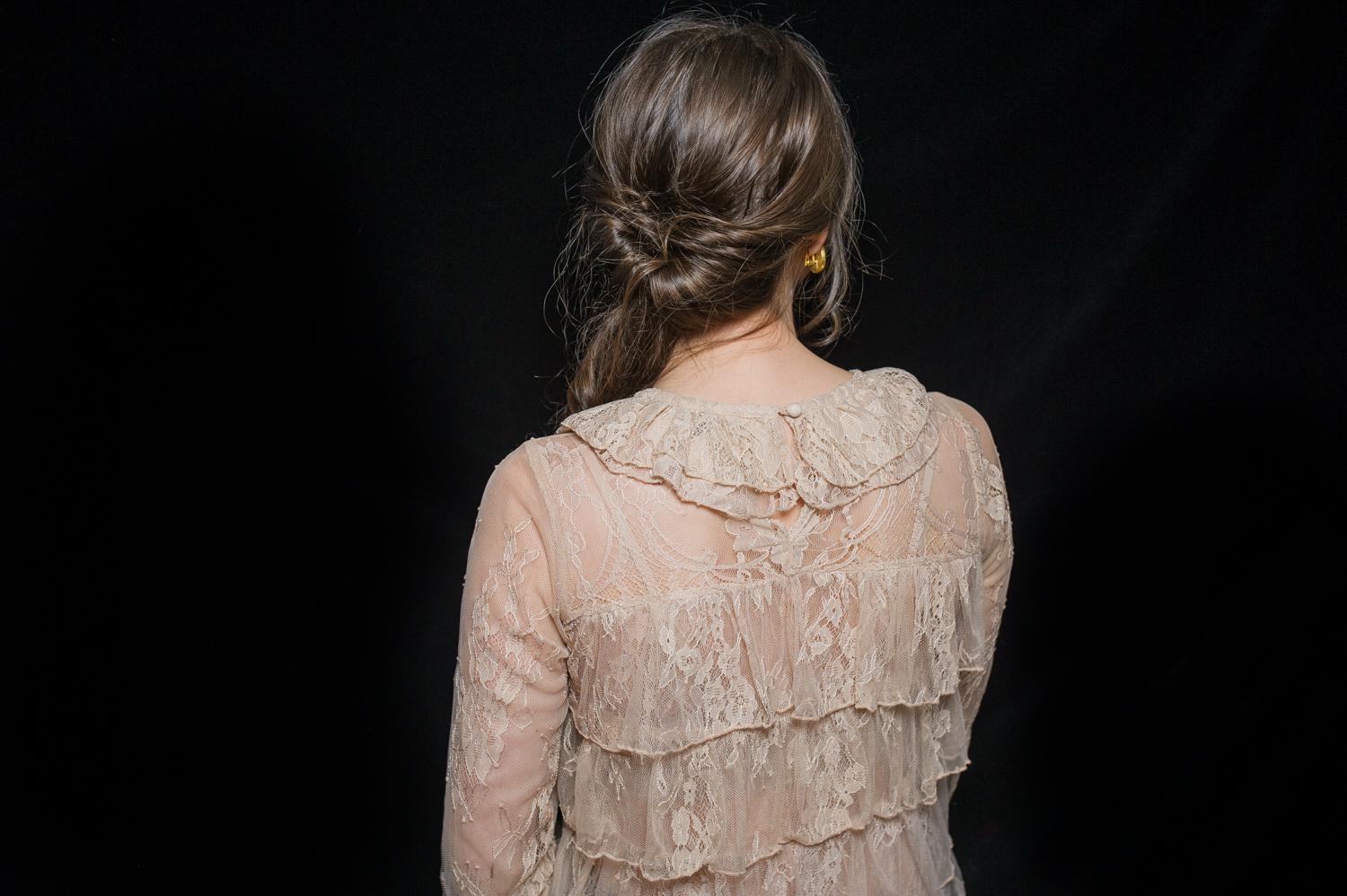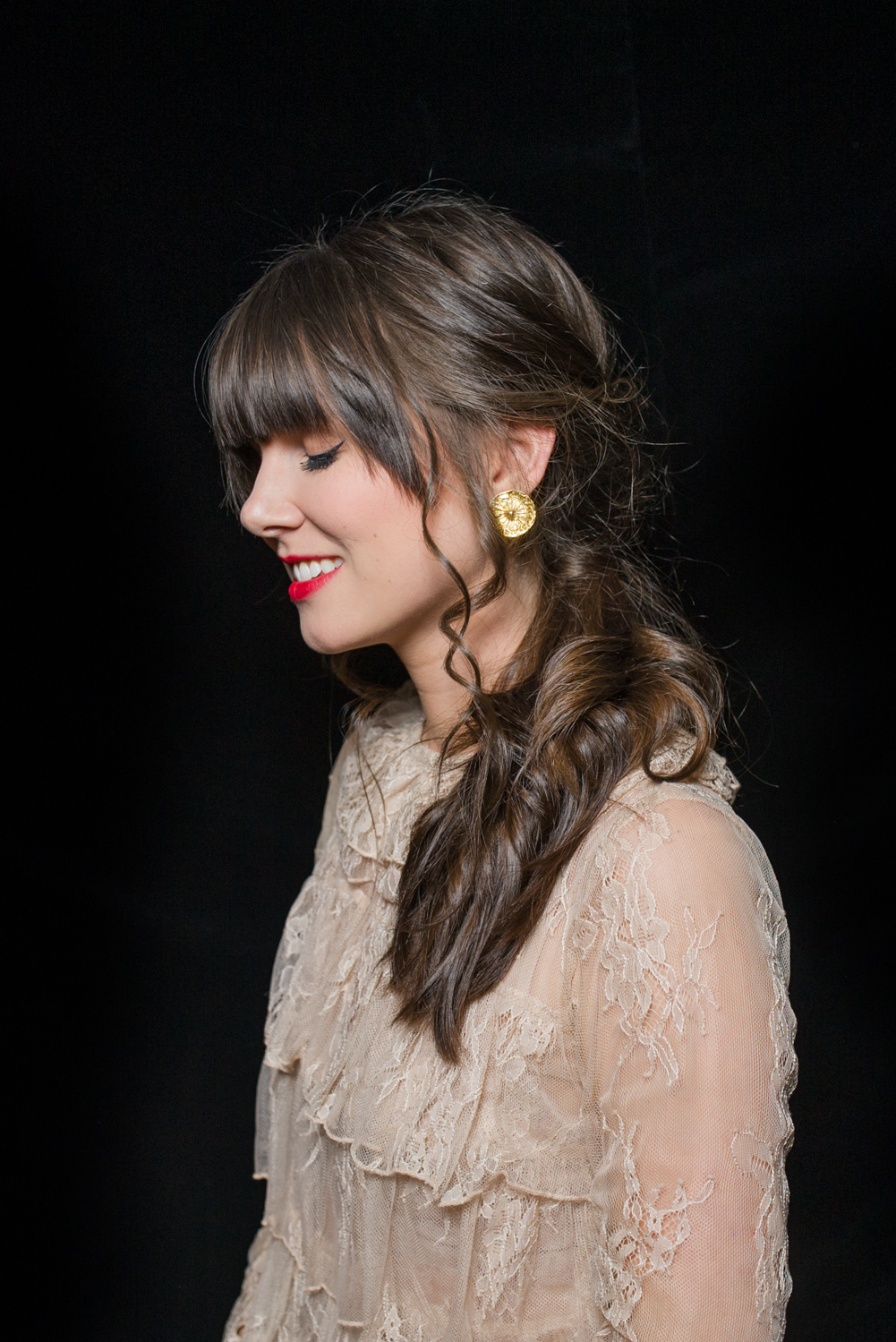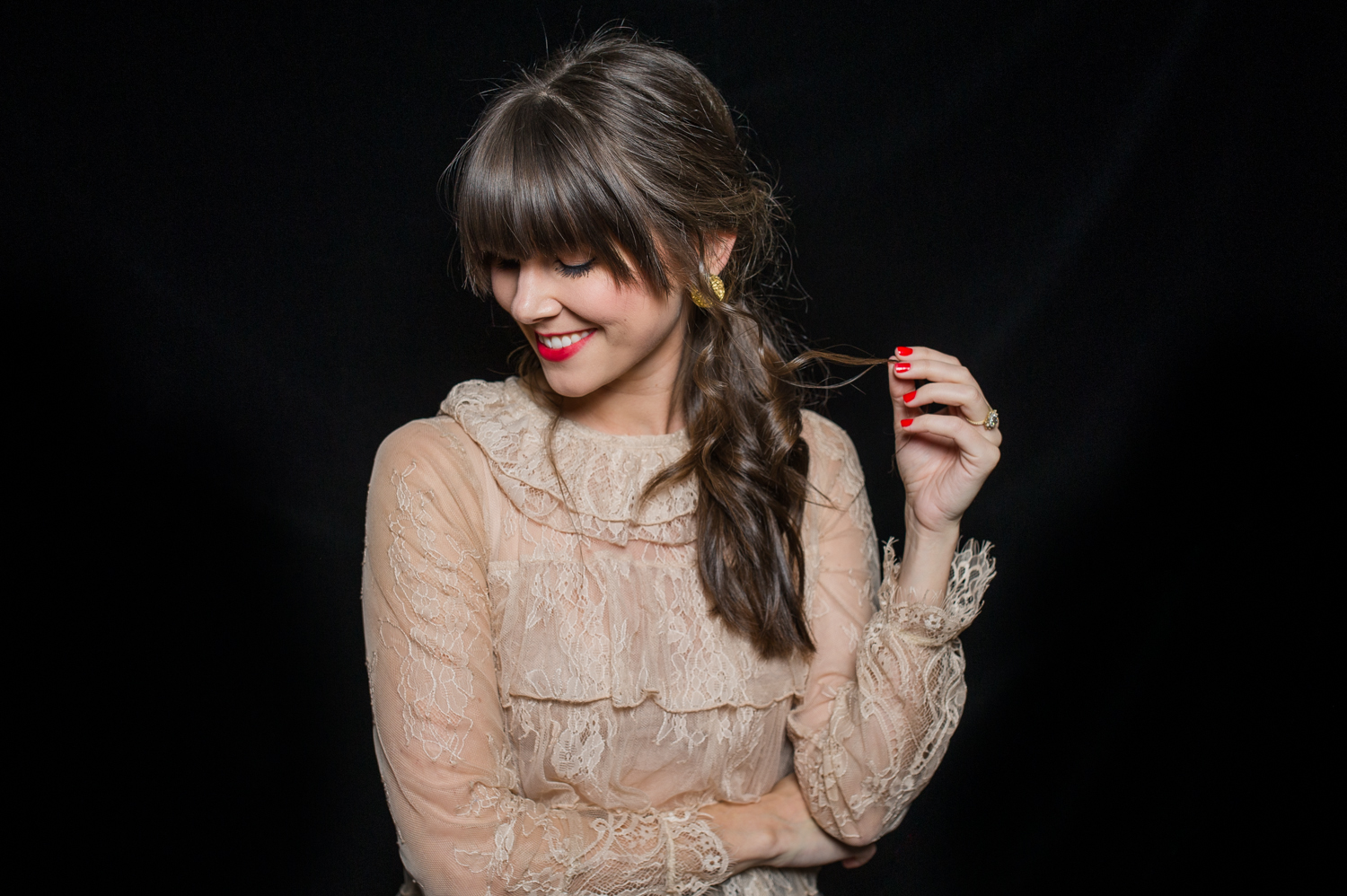 Photos by Ryan Sides
SHOP THE POST
---
HAIRSPRAY: TRESSEME | TEXTURIZING SPRAY: ORIBE | CURLING IRON: T3 TRIO WAND | BLOUSE: ASOS | EARRINGS: VINTAGE (similar)
---
---