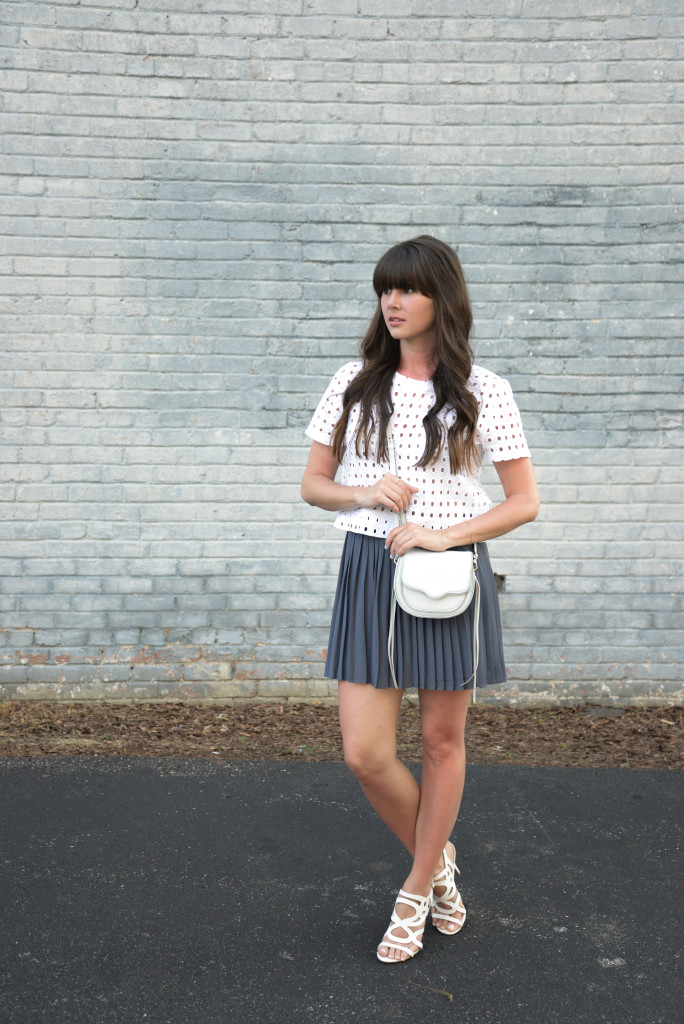 LOCATION | RALEIGH, NC
Up until a little while ago, I used to steer clear of anything pleated, chiffon, or super flowy. I grew up dancing, so if a dress had any of the above characteristics, it felt way too close to something that I had once performed in on stage. The last thing I wanted was to feel like I was putting on yet another ballet costume in my mid-twenties.
When I put this skirt on a few weeks ago, and suddenly felt inspired to start twirling around in my fitting room, I realized I had been thinking about it all wrong. Ballerinas wear such flowy pieces because they are super-feminine and delicate, not the other way around. I love how when I put on this little pleated number, I instantly feel like I am dressed up and looking like a lady.
Since getting this skirt, I've realized that pleats and chiffon only enhance the elegance of lace and dainty details of other pieces that are so on trend this season. While I didn't take the plunge and get the bubble gum pink option in the skirt, I think this is a good way to start incorporating those ballet-inspired looks back into my wardrobe.
Photos by Ryan Sides
SHOP THE POST
---
BANANA REPUBLIC TOP (SIMILAR) :: BANANA REPUBLIC SKIRT (SIMILAR) :: BCGB HEELS (SIMILAR) :: REBECCA MINKOFF BAG
---