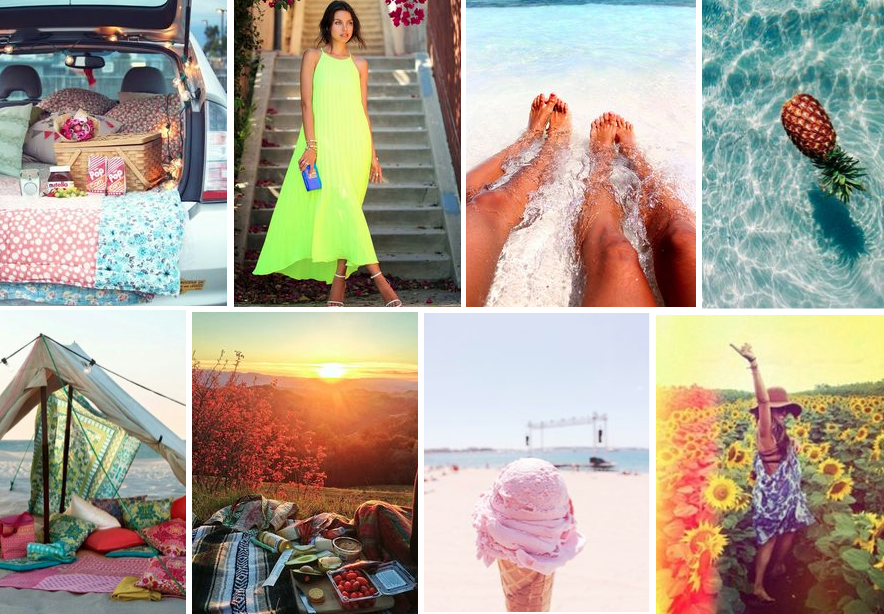 Upon returning from my vacation and being welcomed back home to ninety degree weather and sunshine, it suddenly put my desire for summer to get here fast into high gear. It's the time of year where the days are long enough to truly make the most of them, the time to be spontaneous, and to see where adventure takes you. While I'll settle for enjoying the next month of spring time, here's a few of the things I'm looking forward to this summer.
1. A fun twist on a summertime picnic.
2. Experimenting with neon colors.
3. Wiggling my toes in the water.
4. Fresh fruit and long days spent by the pool.
5. Now thats what I call camping.
6. I definitely plan on recreating this in the mountains this summer.
7. Goal for this summer: make my own ice cream.
8. My inner flower child is craving moments like these.