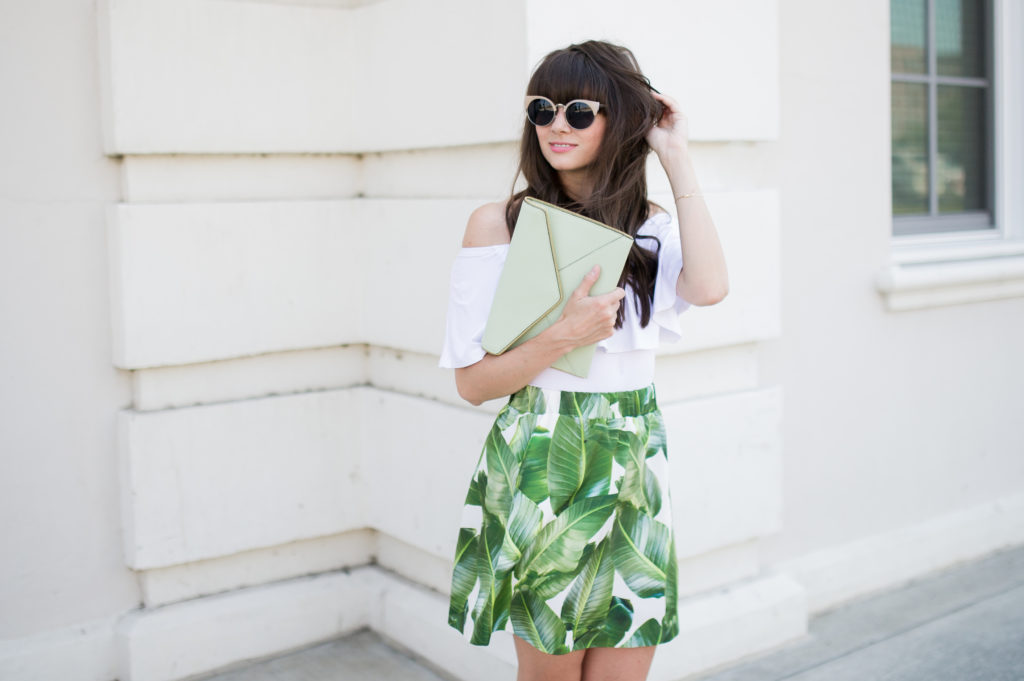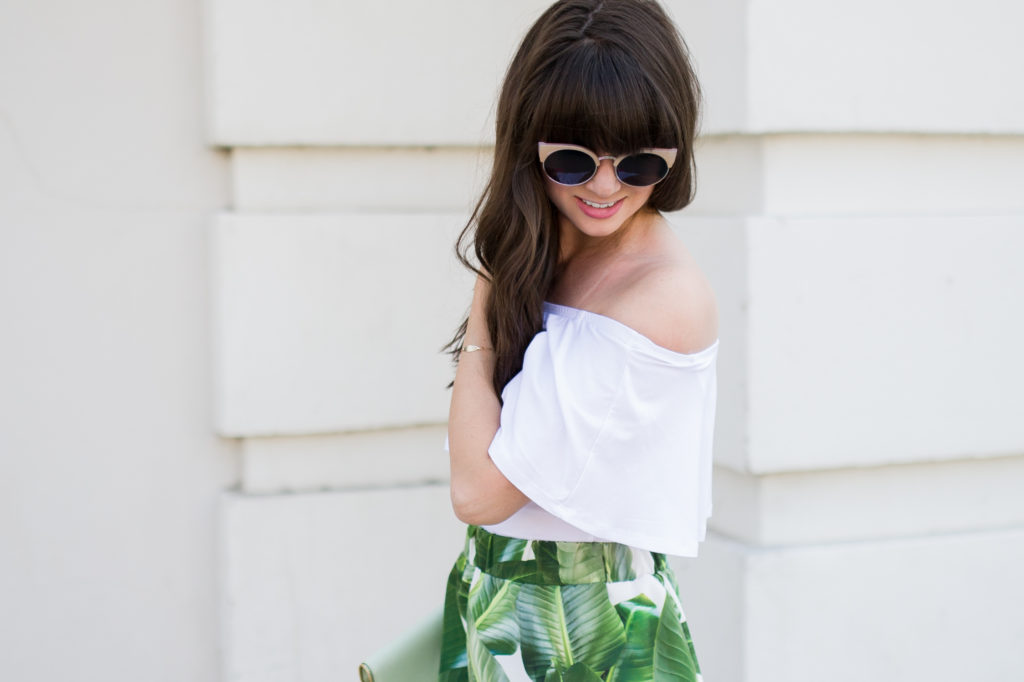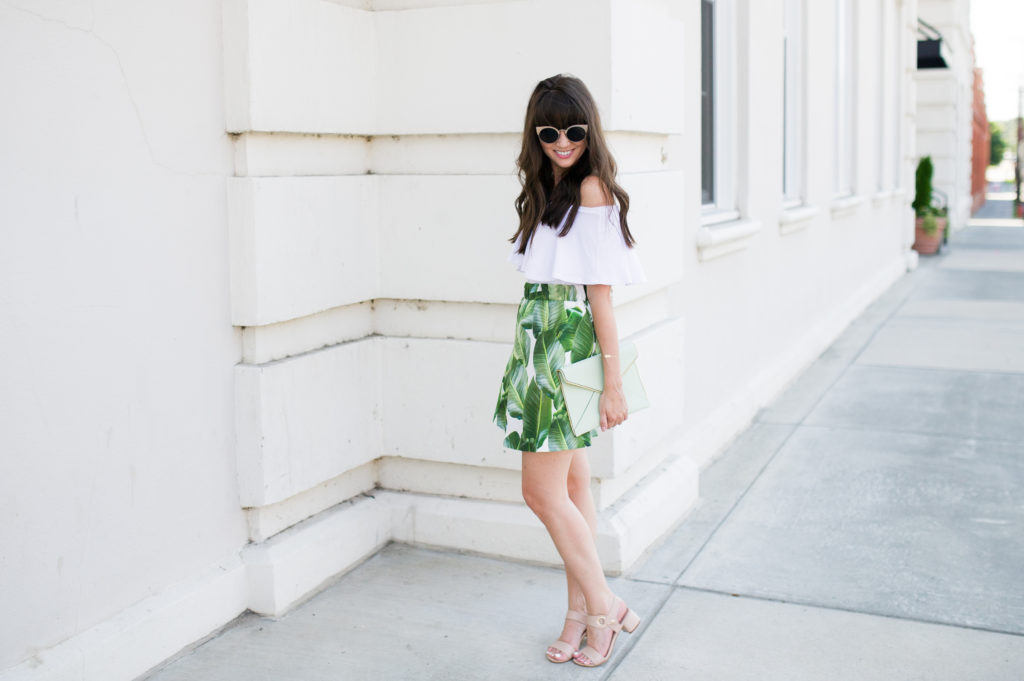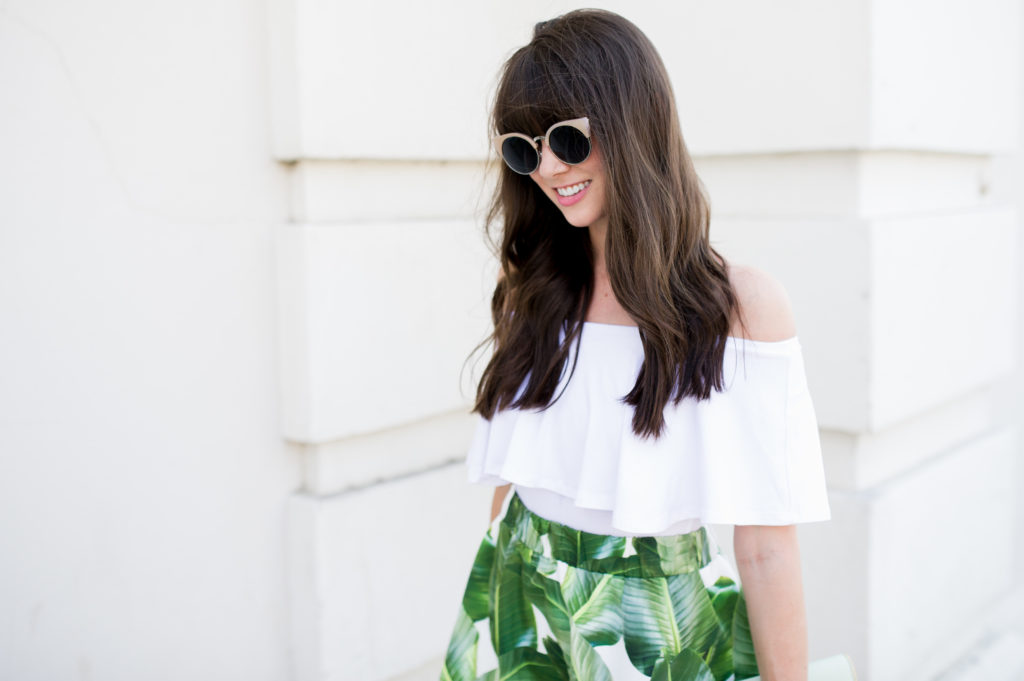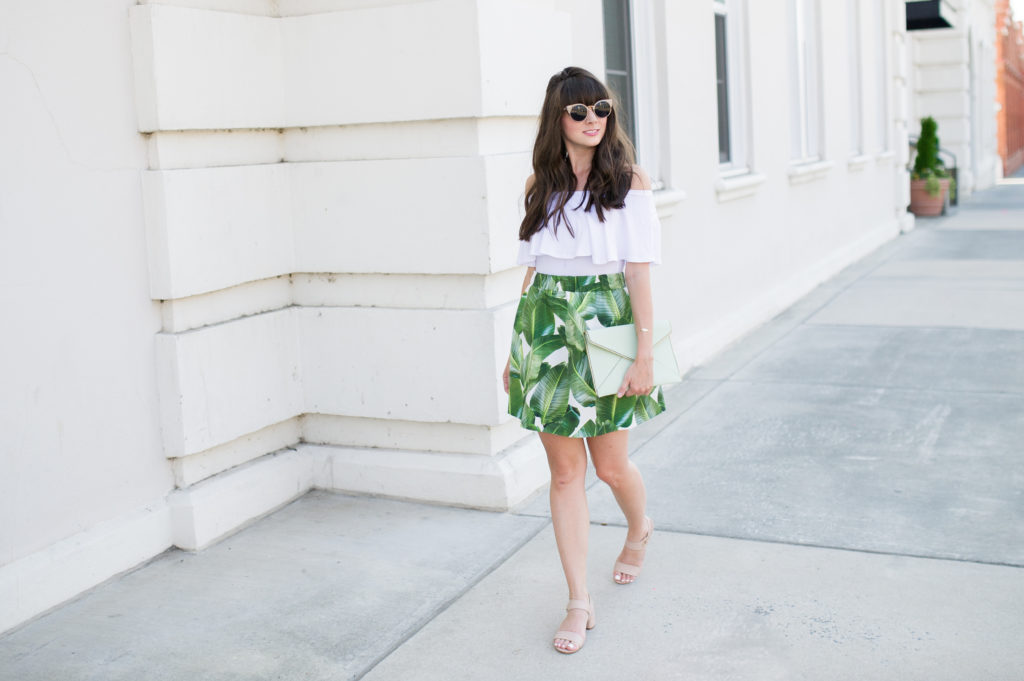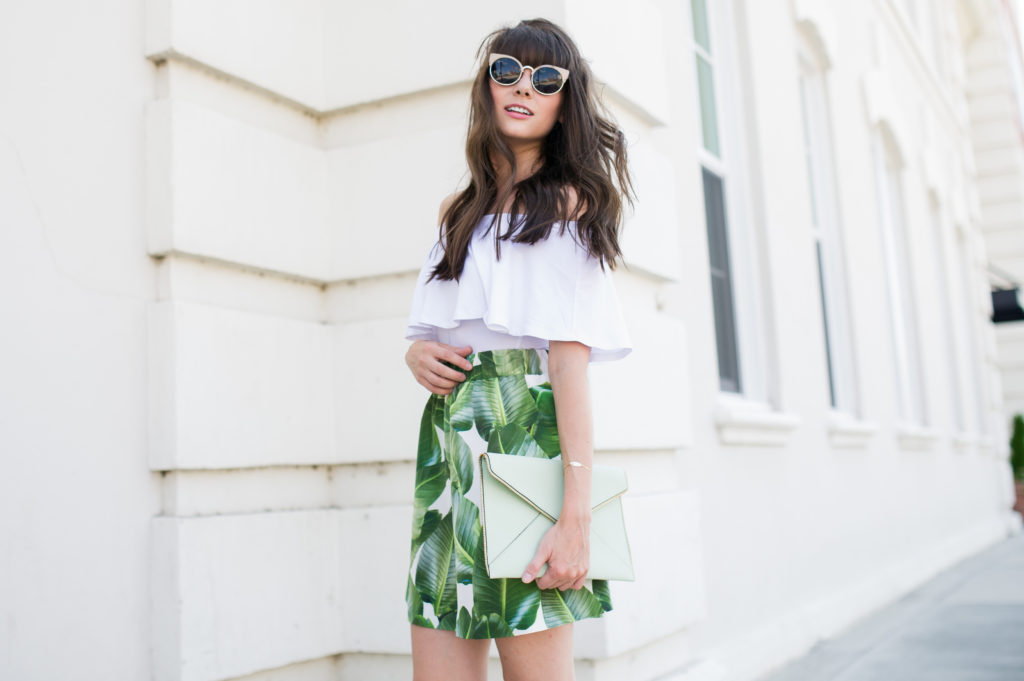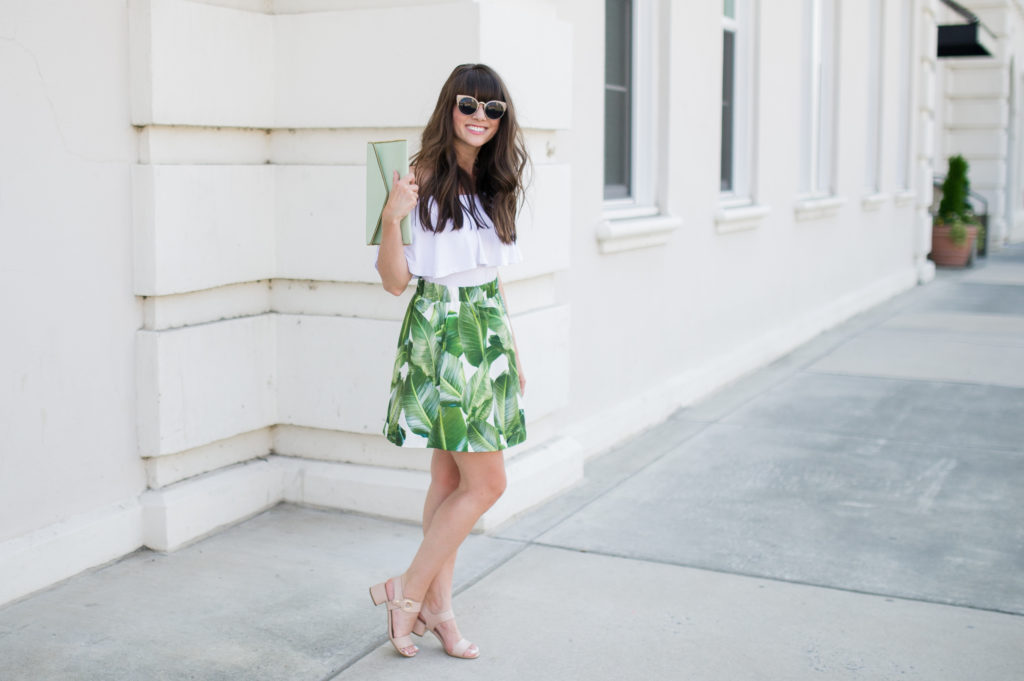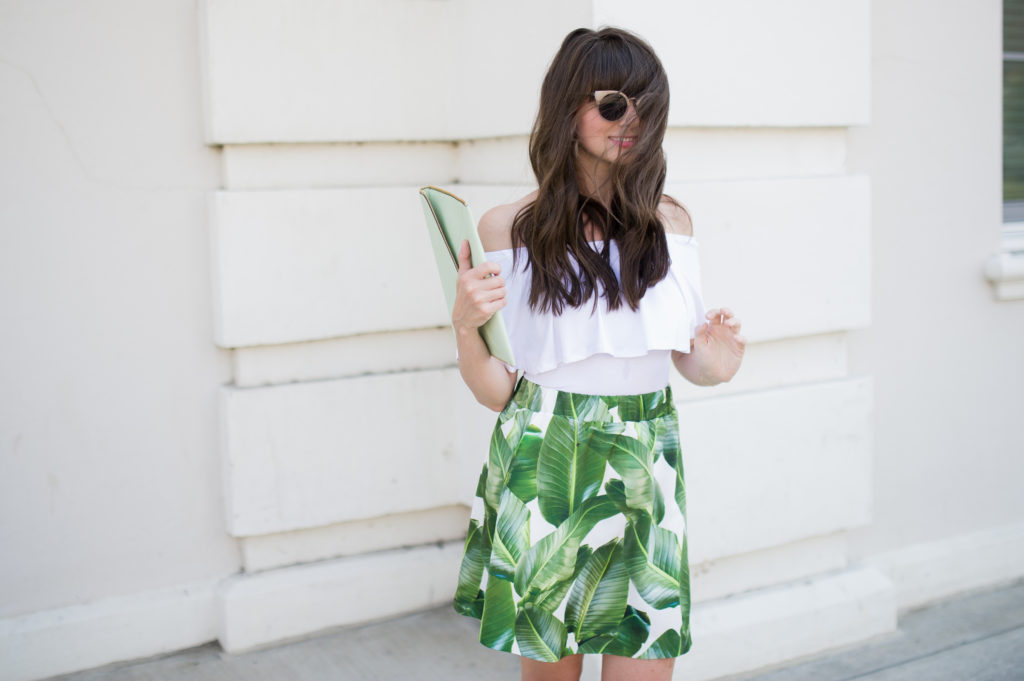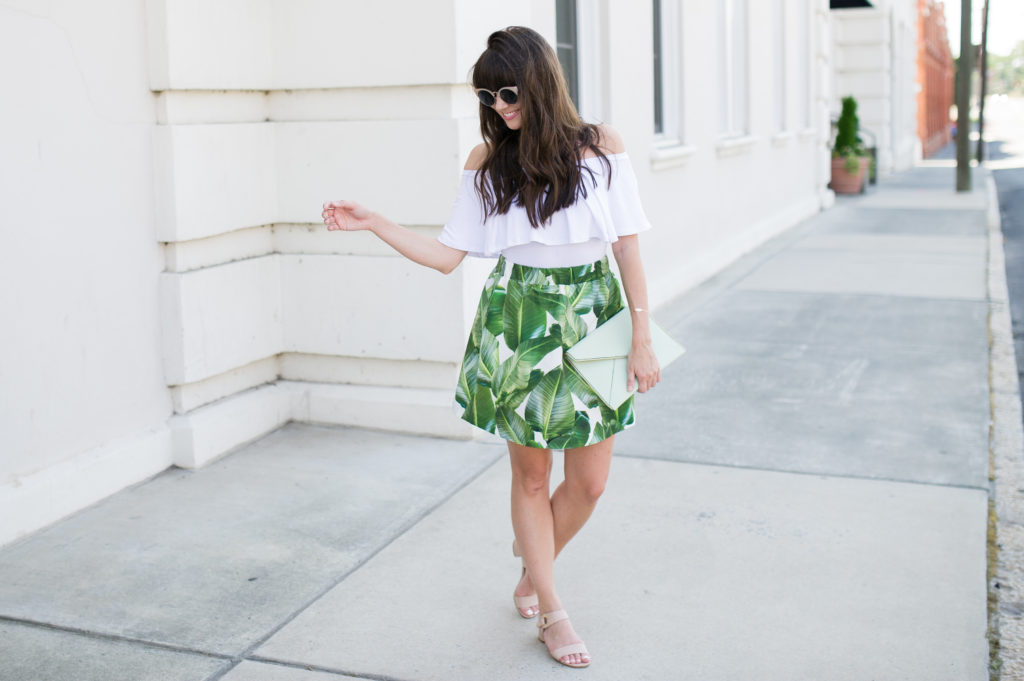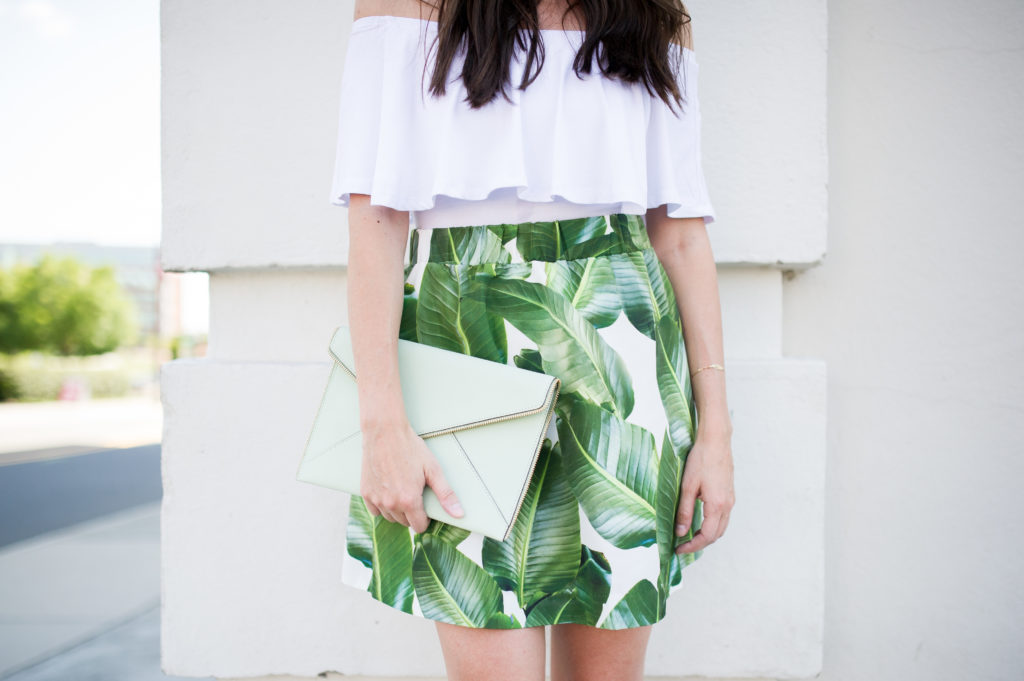 The best part about summertime is that every weekend seems to hold a new adventure. Whether it's trying a new restaurant, visiting a nearby town, or even a weekend getaway, I love how with each Friday afternoon, there's a promise of discovering something new. This weekend will be no exception – today marks the start of some exciting summer adventures we have coming up, and there's nothing more suiting to celebrate the start of the summer "party" season with this adorable palm print skirt by Party Skirts!
Starting tomorrow, Ryan and I will be showcasing his photography at The Art of Style Boutique in Cameron Village. If you're in the Raleigh area, come by and say hello from 4-6 tomorrow! We will have drinks and sweets and would love to meet you all. The celebration continues on Sunday, celebrating father's day and my birthday, part one. The birthday party carries over to Monday (my actual birthday) with Ryan and I's annual picnic. I love how jam packed with festivities this time of year is, and I'm fairly certain my Party Skirt will be attending most of them with me!
And now for the final announcement of the day – in just under 2 weeks Ryan and I will be jetting off to San Diego and Palm Springs for a week! I absolutely can not wait – I'm dying to be under a palm tree and laying in the sunshine. Neither of us have been to either place, so we need to know where to go, what to see, and most importantly – where to eat! Let the recommendations and celebrations begin!
Photos by Ryan Sides
SHOP THE POST
---
TOP: ASOS | SKIRT: PARTY SKIRTS | SANDALS: TOPSHOP | BAG: REBECCA MINKOFF | SUNGLASSES: ASOS
---
---