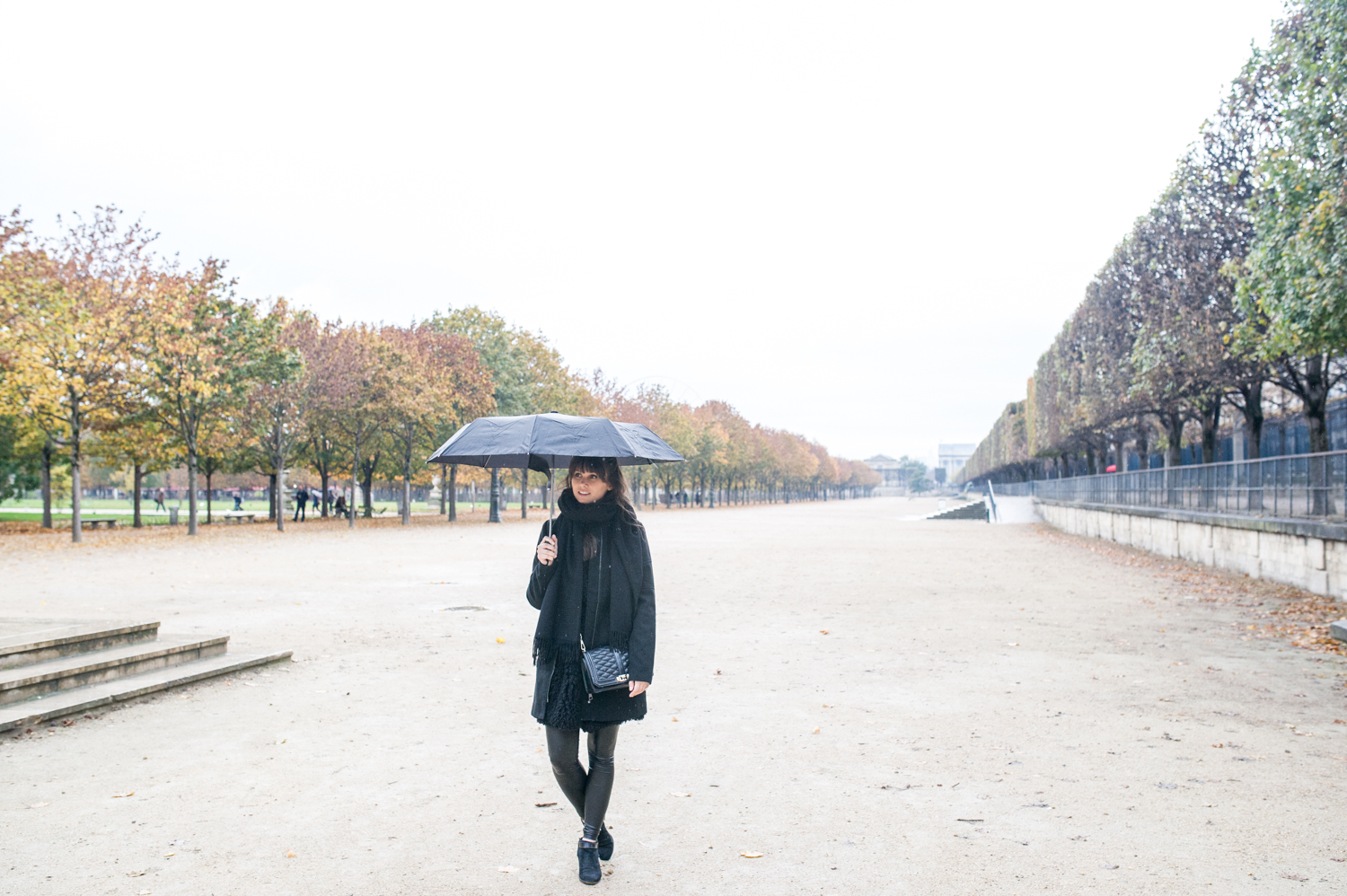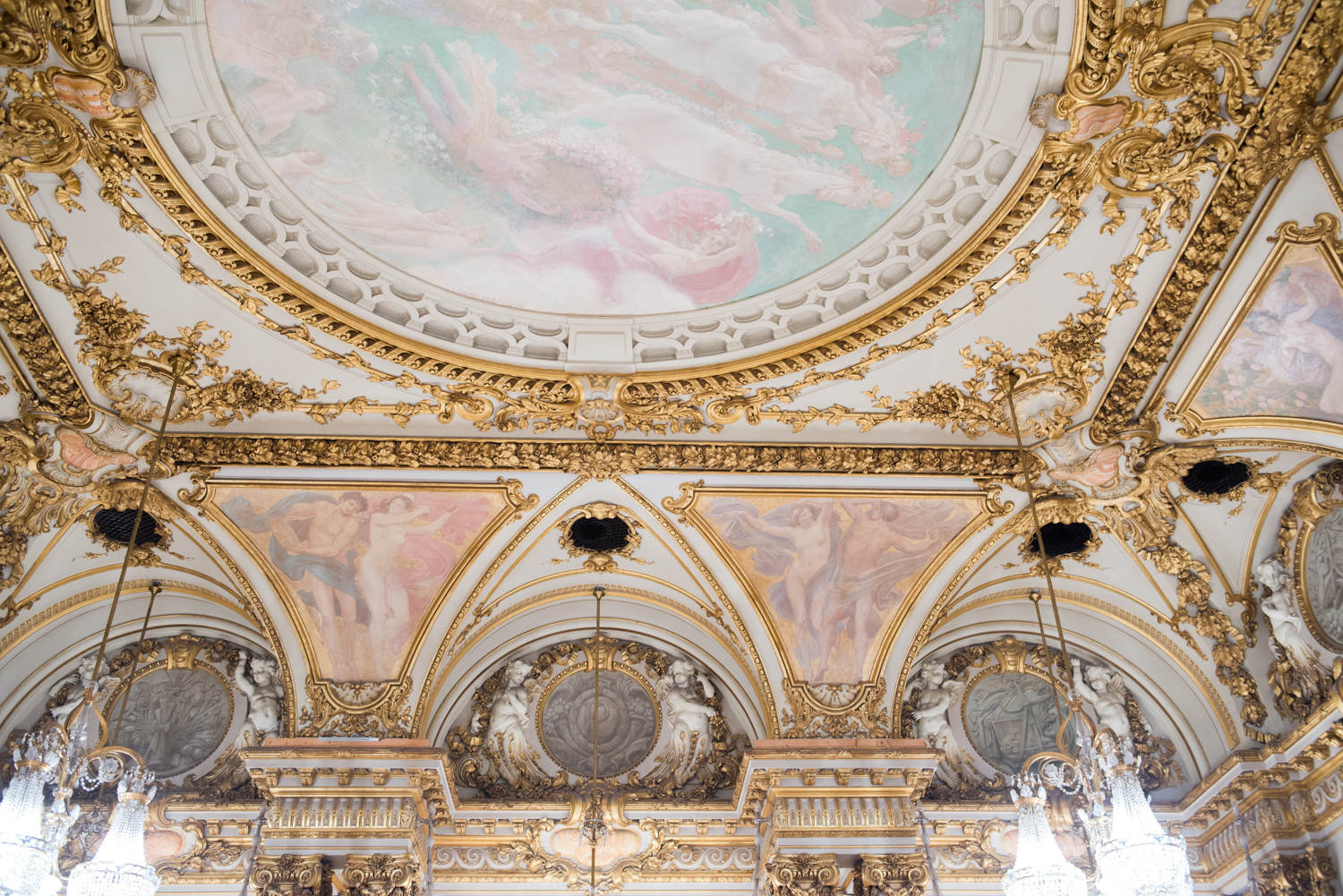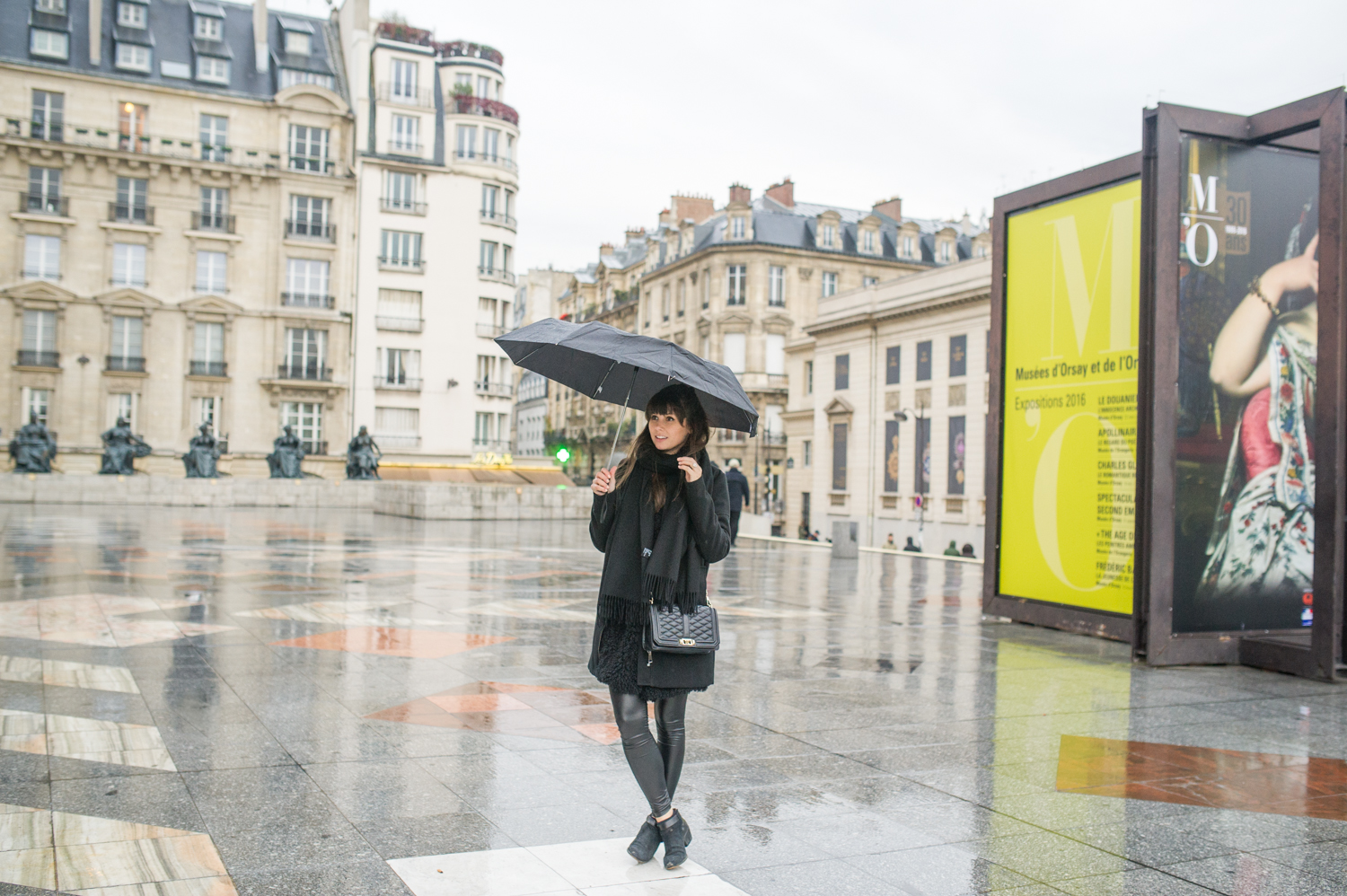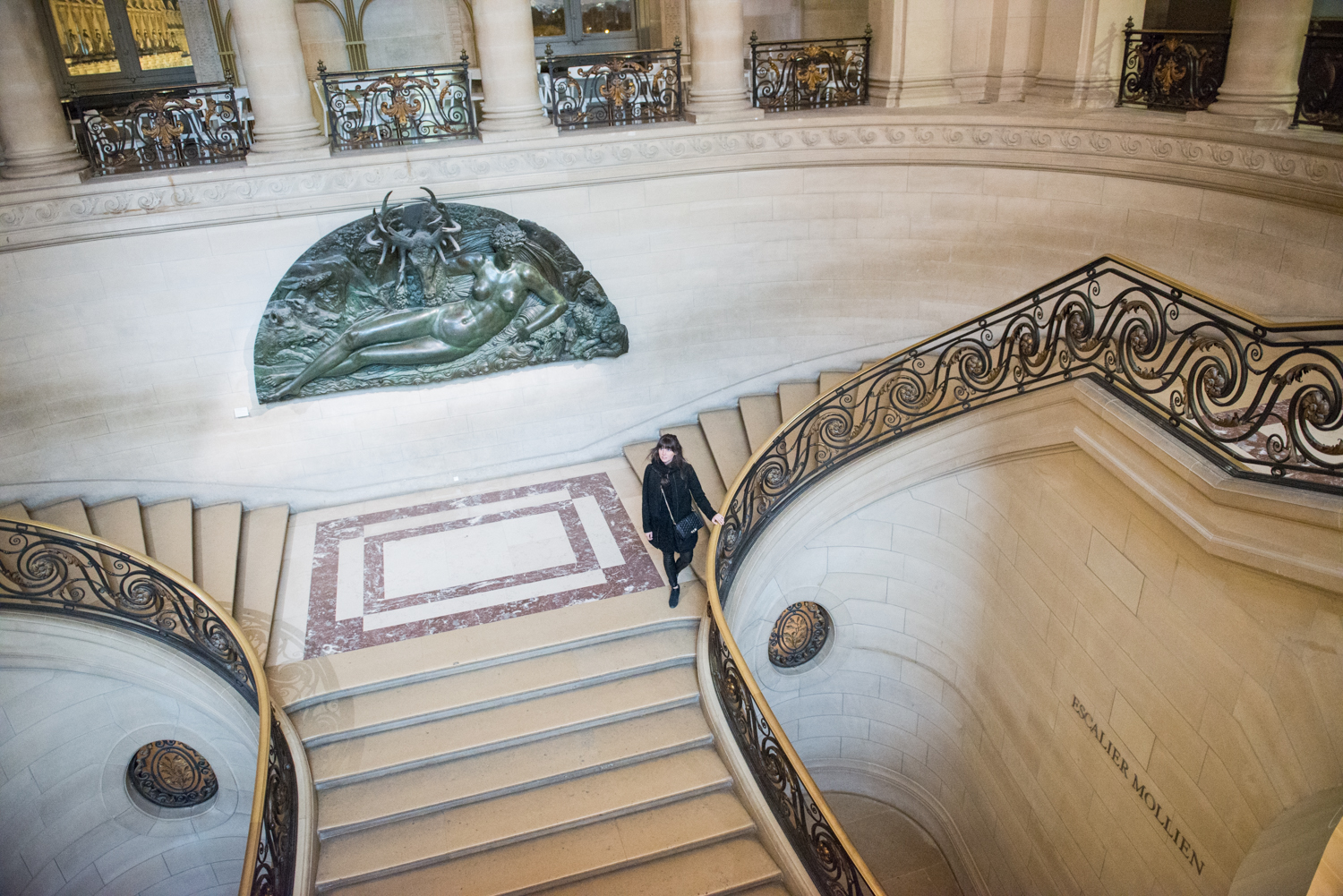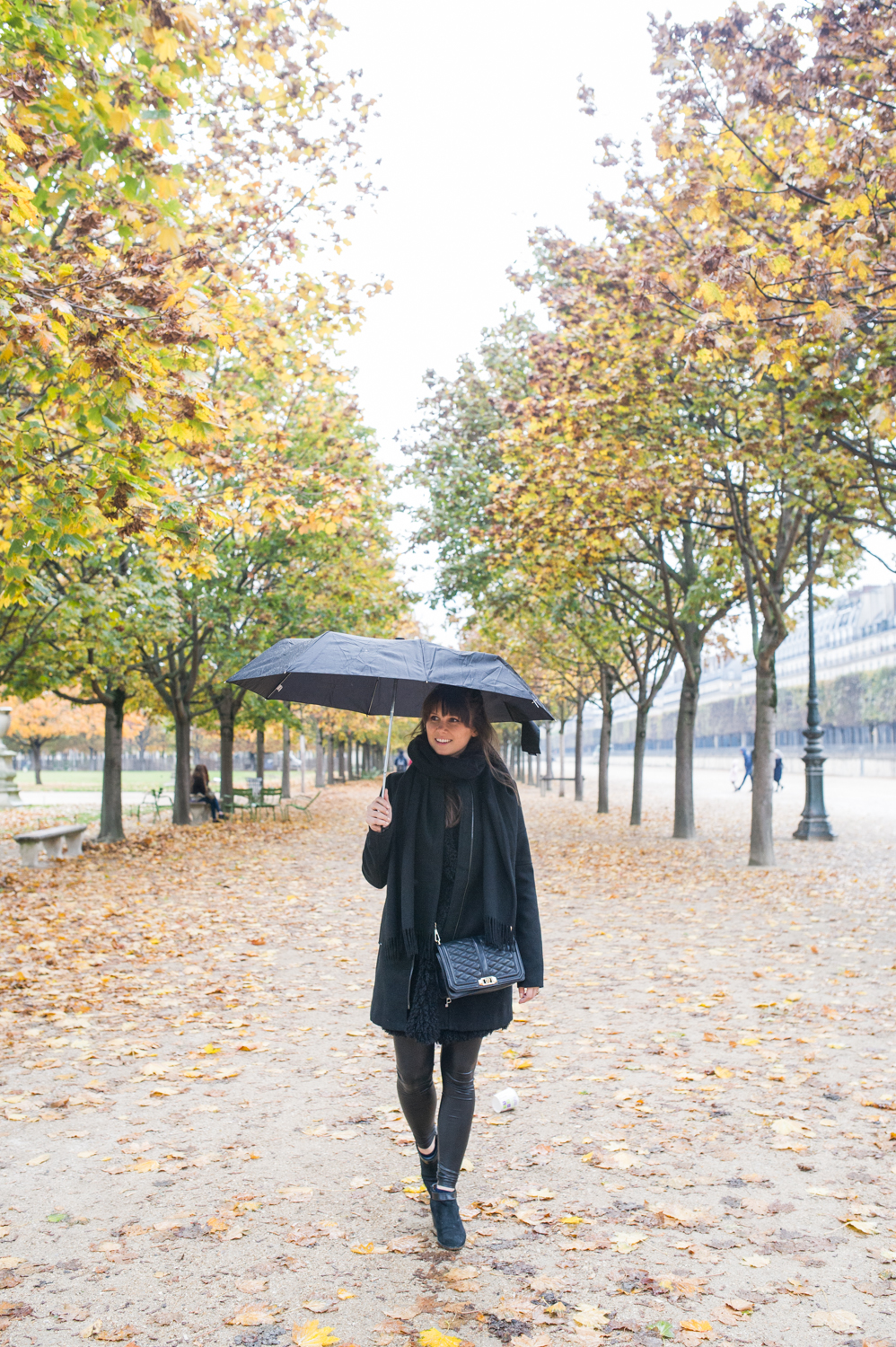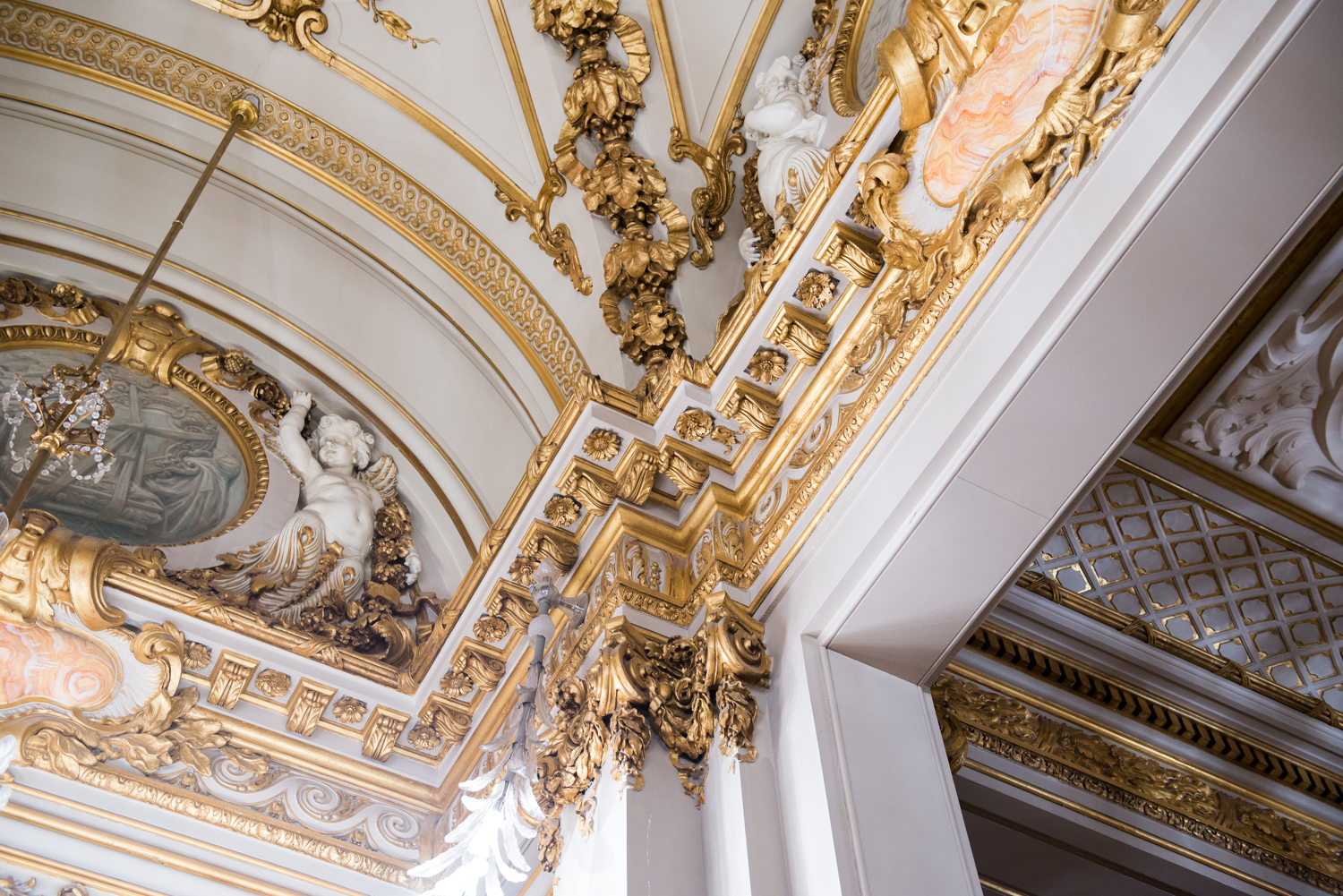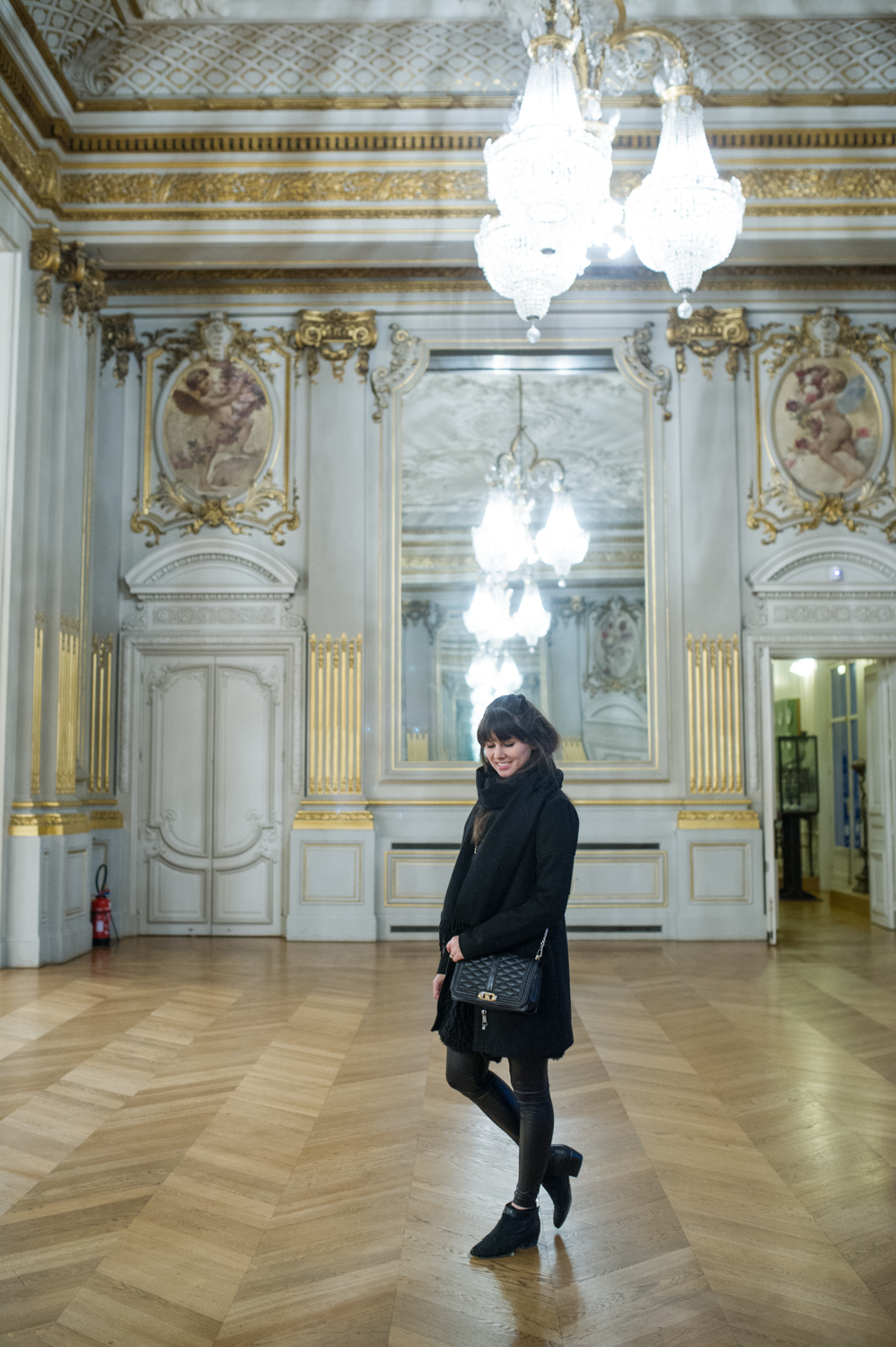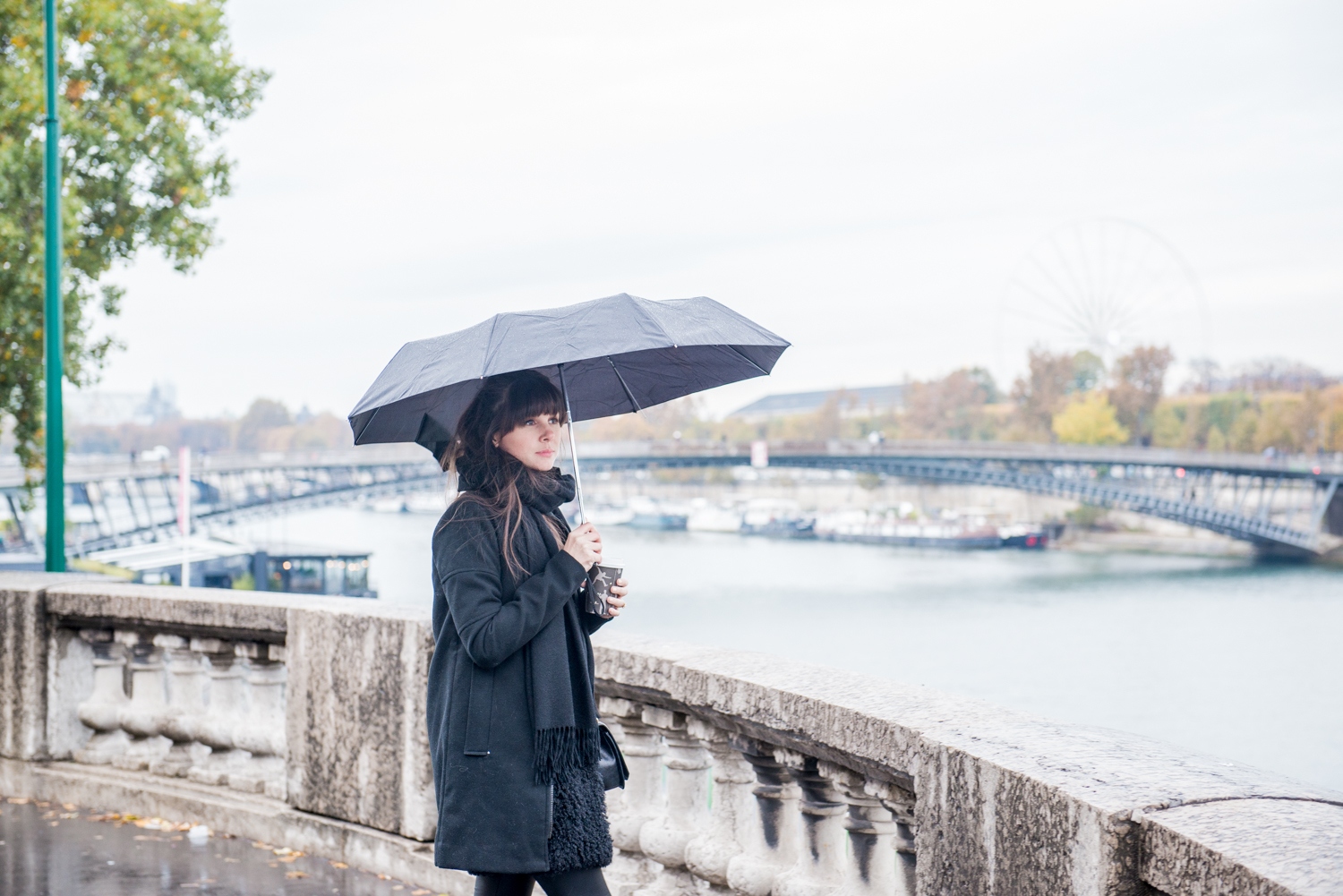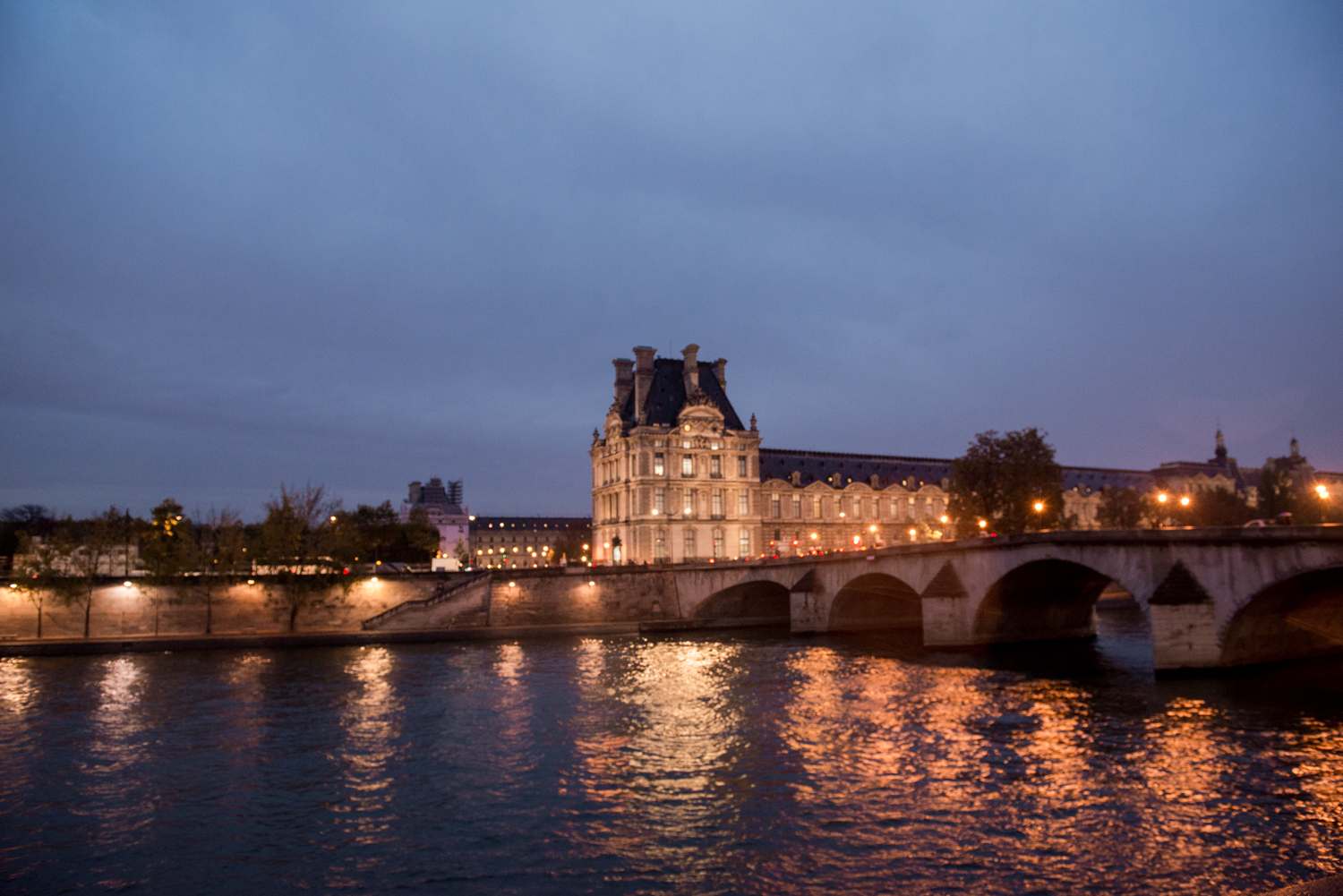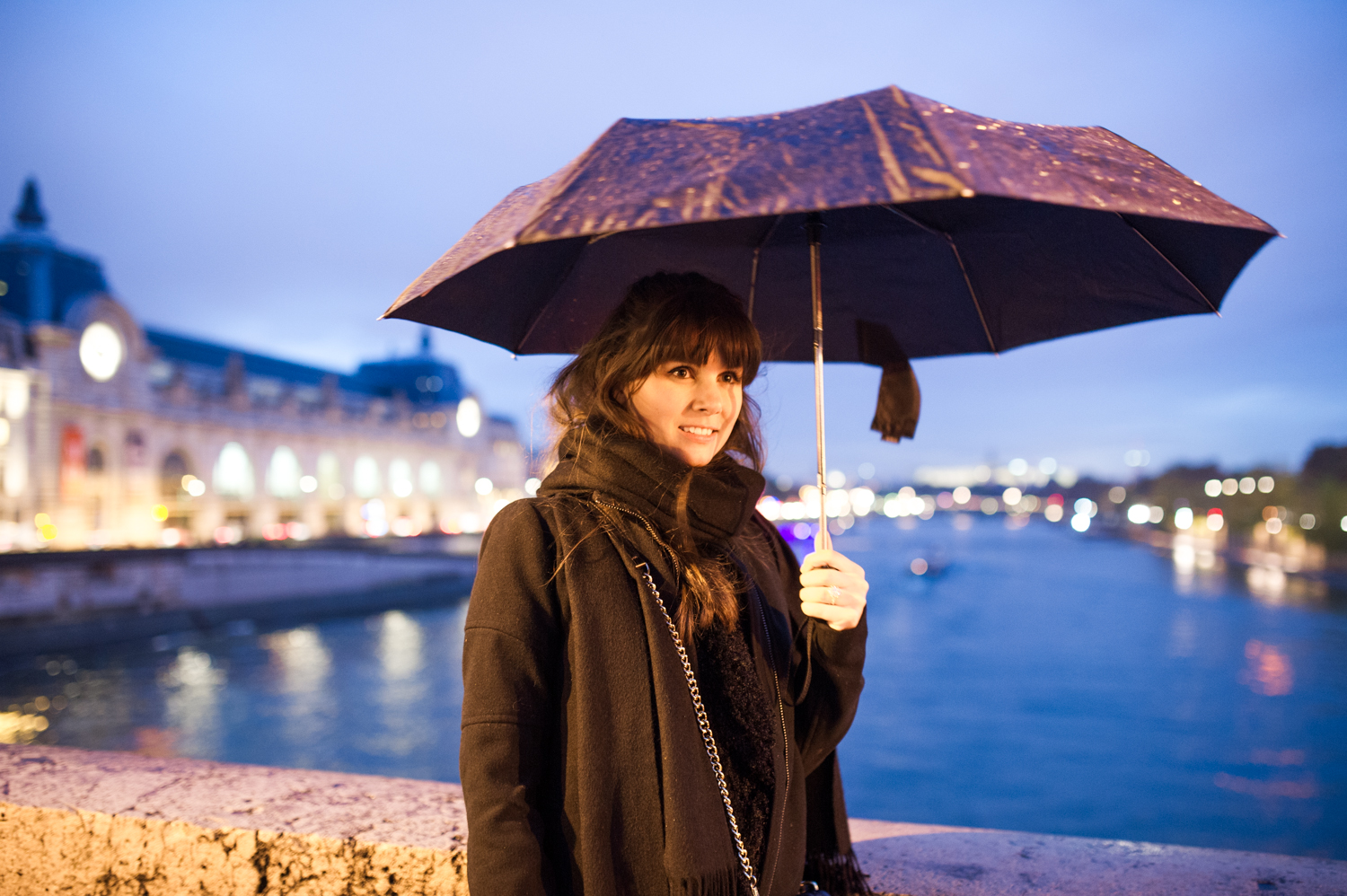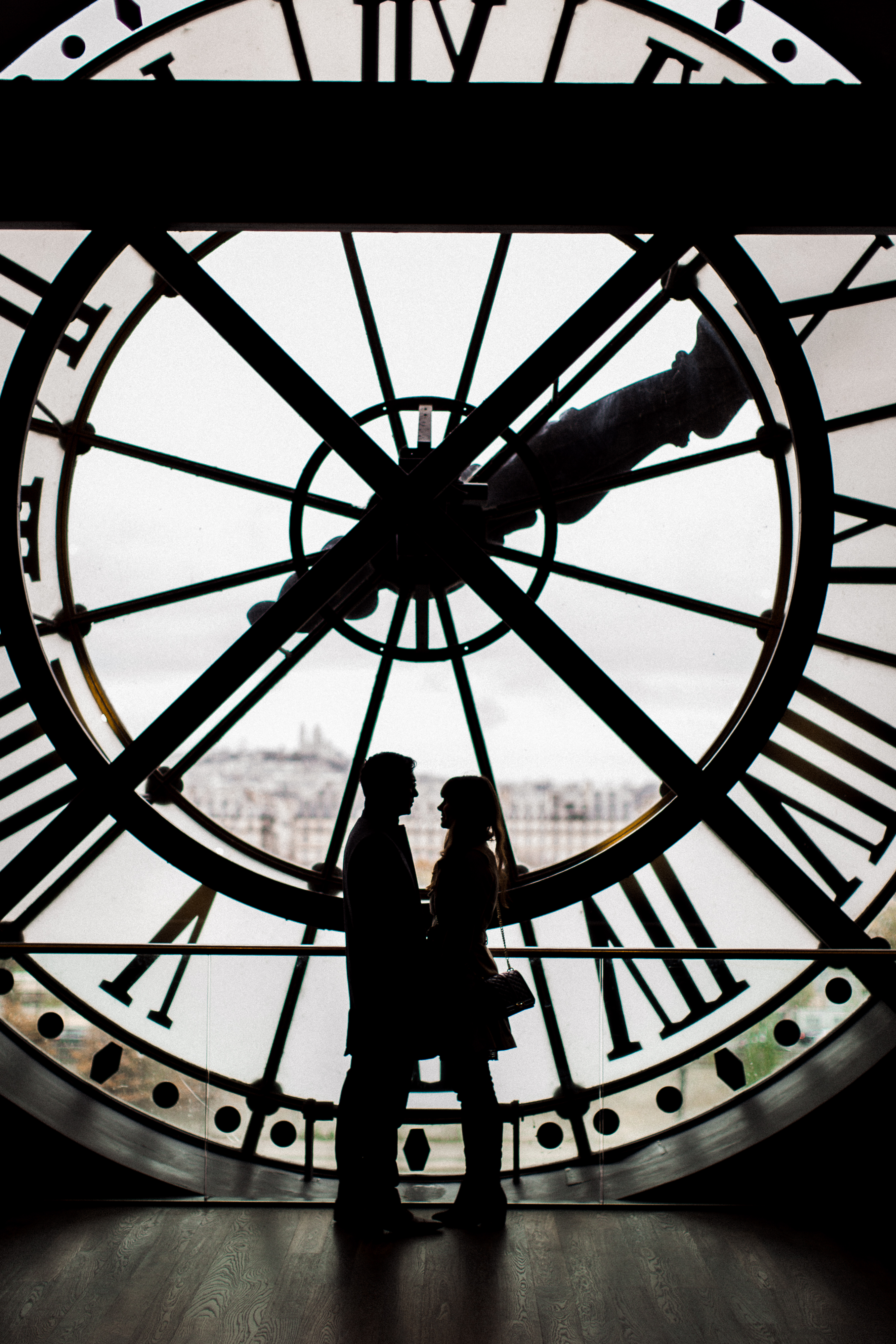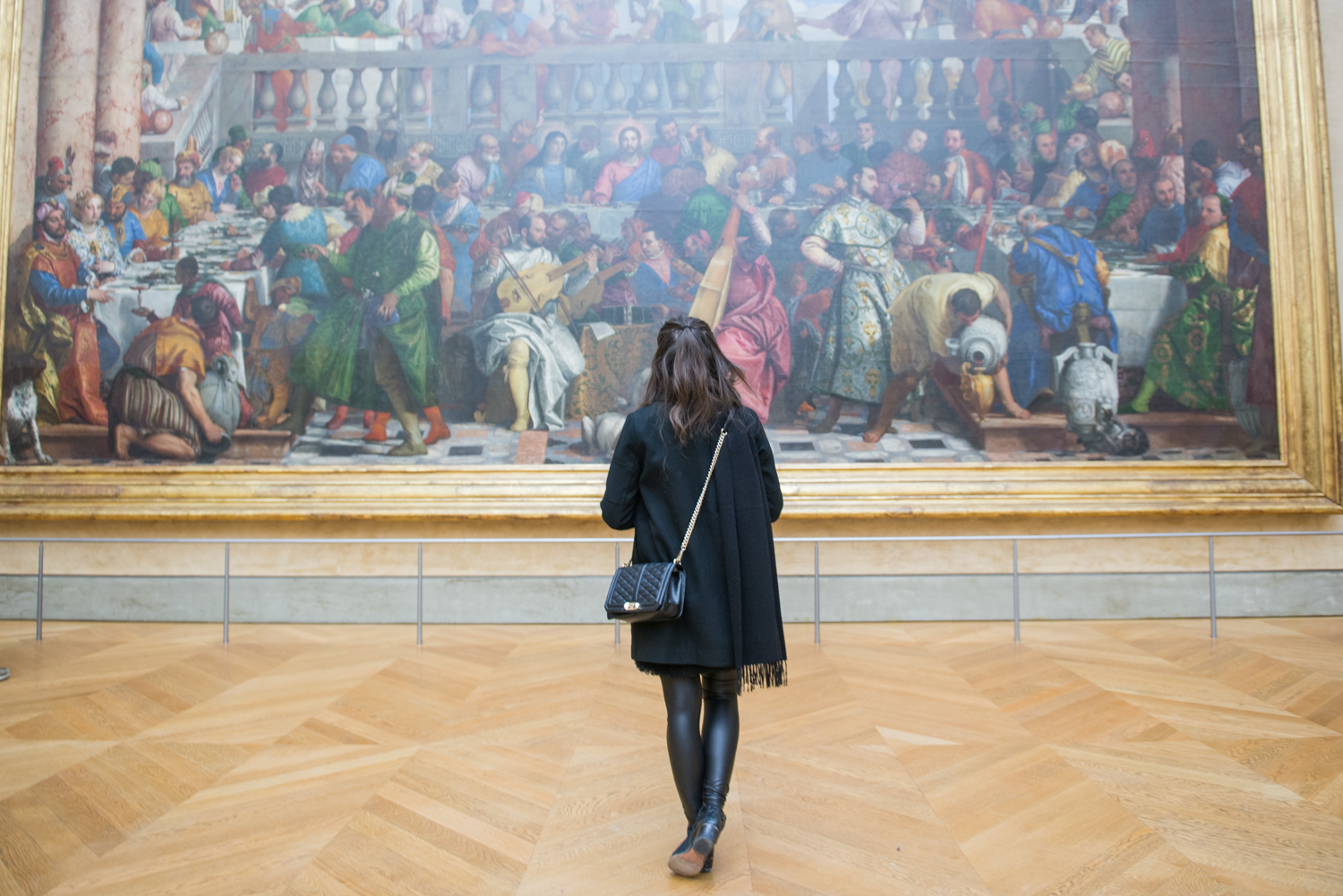 The age old saying is definitely true: the city of light is just as beautiful when it rains as when it's perfectly sunny. It may even be slightly more magical (if that's even possible). Over the span of our ten days there, we had a couple that were gloomy and rainy – but that wasn't going to stop us from enjoying Paris! The day we spent wandering around in the rain, hopping in and out of museums and shops was one of the absolute best days.
Museums & Cathedrals
Musee D'Orsay // Located on the banks of the Seine, this railway station was converted into a museum to house artists ranging from Monet and Renoir, to Cézanne and Van Gogh. Don't forget to stop at the top floor past the Impressionists to take a photo at the iconic clock!
Musee du Louvre // We only spent an evening at the Louvre to see the highlights, but you could easily spend your whole trip there and not see the whole thing. It's home to the Mona Lisa and many more famous works of art – but some of my favorite exhibits were the French sculptures. The architecture of the building is worth seeing in itself.
Catacombs of Paris // This was one we didn't get to check off our list but definitely want to next time. It's an underground burial complex with over six million skeletons! It will probably be one of the most unique and haunting experiences you ever have in your life.
Saint Paul Cathedral // Saint Paul was right across the street from our HomeAway, so we wandered over one day for a tour. Though it's not the most talked about in Paris, it is still absolutely breathtaking. You could spend hours soaking in every single intricate detail on the ceiling of the cathedral alone.
Notre Dame // One of the most impressive cathedrals in all of the city, Notre Dame sits right in the heart of Paris. We passed it one evening and it looked absolutely magical. Even if you don't have time to go in, it is a must see from the outside! The intricate detailing and unique architecture are not to be missed.
Sainte-Chapelle // This was another spot that was closed when we tried to go, but it looks gorgeous! Dating back to the 13th century, it's a small yet stunning cathedral. Its dome made of stained glass is something that must be seen in person – it's one of the first things we will do on our next trip back.
Shops & Galeries
Le Marais // Since we stayed in Le Marais, this is where we did the bulk of our shopping. Even if it's sprinkling outside, there are so many cozy shops packed right together that this area is perfect for hopping in and out of one store to the next. We discovered some of the most quaint stationary, book, and souvenir shops here just by wandering around.
Le Galarie Vivienne // This is not to be missed! We used it as an excuse to duck in out of the rain, and were so pleasantly surprised with what this secret alleyway held. You will seriously feel like you are discovering your own little spot in Paris. Stop in for a meal, or wander down to the end to find one of the loveliest little bookstores – we spent forever in there trying to find the oldest book!
Le Bon Marché Rive Gauche // High fashion meets Paris – need I say more? Home to the likes of Dior, Chanel, and more, this is where you go if you are in the mood to shop 'til you drop! It's also where you've seen this iconic photo of the inside before. It's basically heaven on earth.
Small Bites & Drinks
Carette // One of Paris' most classic cafés – this is where we stopped for breakfast post-engagement. It's so chic and lovely inside, a true Parisian café. You can order anything from a full breakfast, to just tea and toast (that's what I did). Definitely a must-go for breakfast!
Lily of the Valley // If you visit this quaint little tea shop, be sure to take a moment to stop and look up! The ceiling is covered in most beautiful flowers (hence the name) and definitely photo-worthy. Any of their green tea is perfect for a chilly morning in Paris! We took ours to go and sat in a park just a block away.
Angelina // If you're looking for the best hot chocolate or as the French would say, "chocolat chaud," then you must take a stop at Angelina! You can either sit in their darling dining area and enjoy a drink and scrumptious pastries, or simply grab a cup and treat to-go. We went to this location, which is just a few steps away from Jardin des Tuileries – the perfect place to find a seat to sip your chocolate and people watch.
La Fournée d'Augustine Vavin // This was one of our favorite finds in Paris. We had been walking all day and were starving and stumbled upon this little boulangerie outside Jardin du Luxembourg. We ordered a "jambon et fromage" (ham and cheese sandwich), and have literally been hooked ever since! This was by far the best one we had in Paris. If you're in the area and need to grab a sandwich for a picnic, I highly recommend this place.
Willy's Boulangerie // Because our HomeAway was in Le Marais, we spent a lot of our time around the Place des Vosges and the surrounding shopping and cafés. This boulangerie was one we stumbled into one day, and contemplated going back to every day after! Grab a sweet pastry or something savory (we tried their cheese-topped hot dog on a baguette) and find a bench in the park for a true Parisian experience.
Crêperie Lappe'tit // If you're having a craving for a quick grab and go crêpe, you have to go visit this place! It's just a little shop on the sidewalk, but it had some of the most savory and delicious crêpes ever! Ryan went back to this stand three times it was so good! Their nutella crêpe was heavenly for an after dinner treat.
Le Petit Fer à Cheval // Our first meal in Paris! It's a cozy and busy local's corner café, but it was such a warm welcome to the Parisian lifestyle. There's an option for everyone on this menu – and the staff is so welcoming to foreigners. It was a bit intimidating trying to read/order in French for the first time, but this was the perfect place to get our feet wet.
Royal Turenne // Though this café serves full meals, we stopped in one afternoon in the middle of our shopping for a quick cheese plate and mulled wine (a favorite discovery of mine while in Paris!). It had the sweetest atmosphere, and made for a perfect afternoon pit stop and snack.
Photos by Ryan Sides
SHOP THE POST
ASOS Coat (old, similar) | ASOS Leggings (similar) | Madewell Booties | & Other Stories Scarf | ASOS Faux-Fur Vest (similar) | Rebecca Minkoff Bag