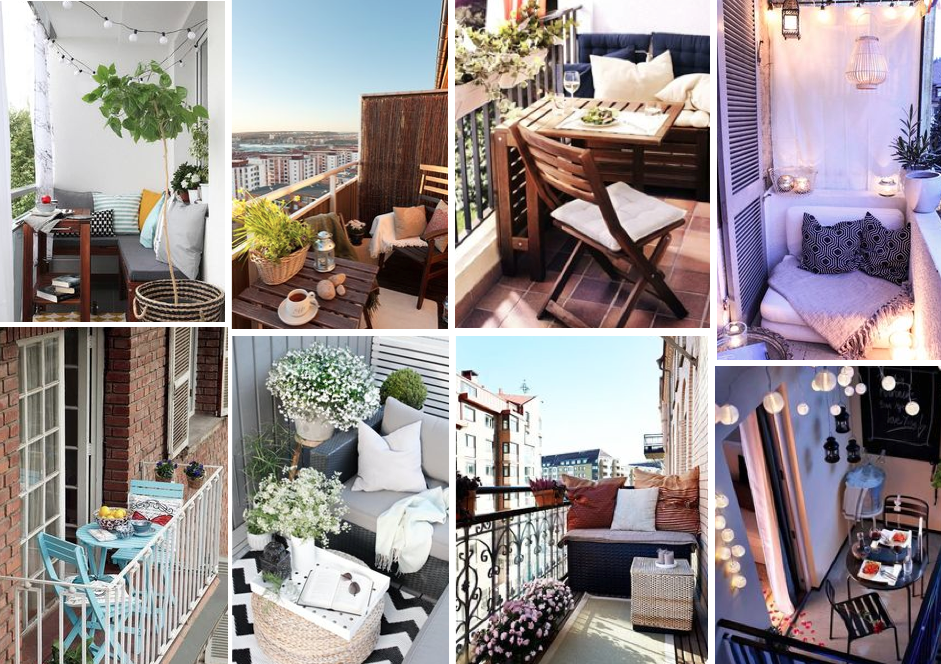 One of the downsides of living in an apartment means that I have a relatively small balcony. But after a quick search on Pinterest, I found that there are countless options – even for my little space. I'm using the images above to help spruce up my balcony for the upcoming season.
Some of my favorite touches are the benches pushed to one side with an ottoman, an abundance of pillows and blankets, neutrals with pops of color, hanging lights, and plenty of greenery and candles. It's encouraging to see that even given my limited space, I can still create a cozy and enjoyable outdoor space.
You can find all of the above images via my Pinterest board here.