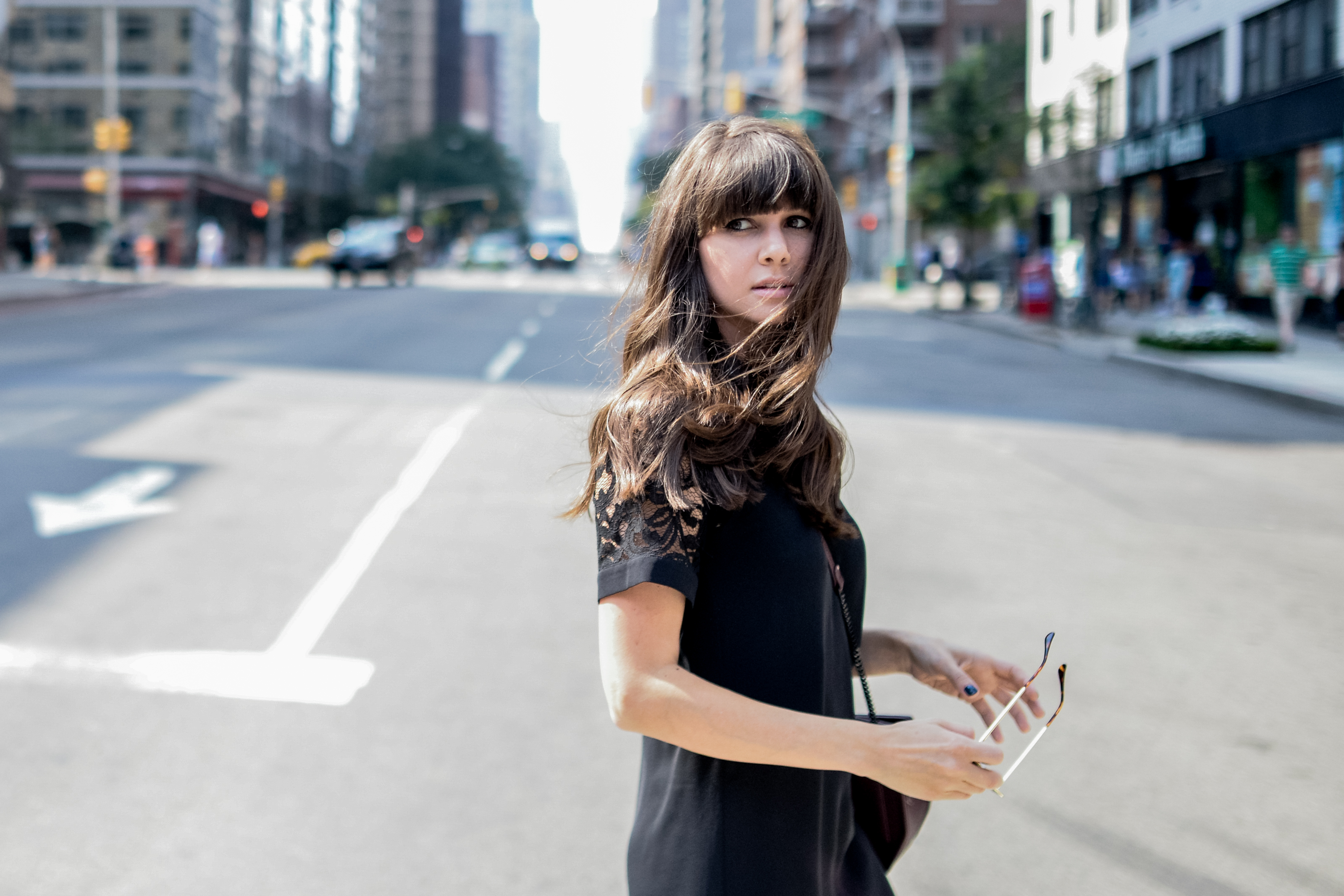 After a quick shower and outfit change, we were back at it again for the afternoon of day one of NYFW! I was so ready to ditch the long sleeve top (it was above ninety degrees) and put on something a little more casual and comfy. I'm so excited to share with you how the rest of our day unfolded!
2PM: Outfit Change
For the next show, I changed into something a little less formal (and heavy). As you may know from following me this summer, I am ALL about a slip dress. I can't get over how many different ways you can style it! I've been sticking to pairing it with a plain white crew neck tee most days, but decided to jazz it up a little bit by pairing this lace crop tee under it. Best part about this look? This exact slip dress is only $55! It's a year-round closet staple for sure.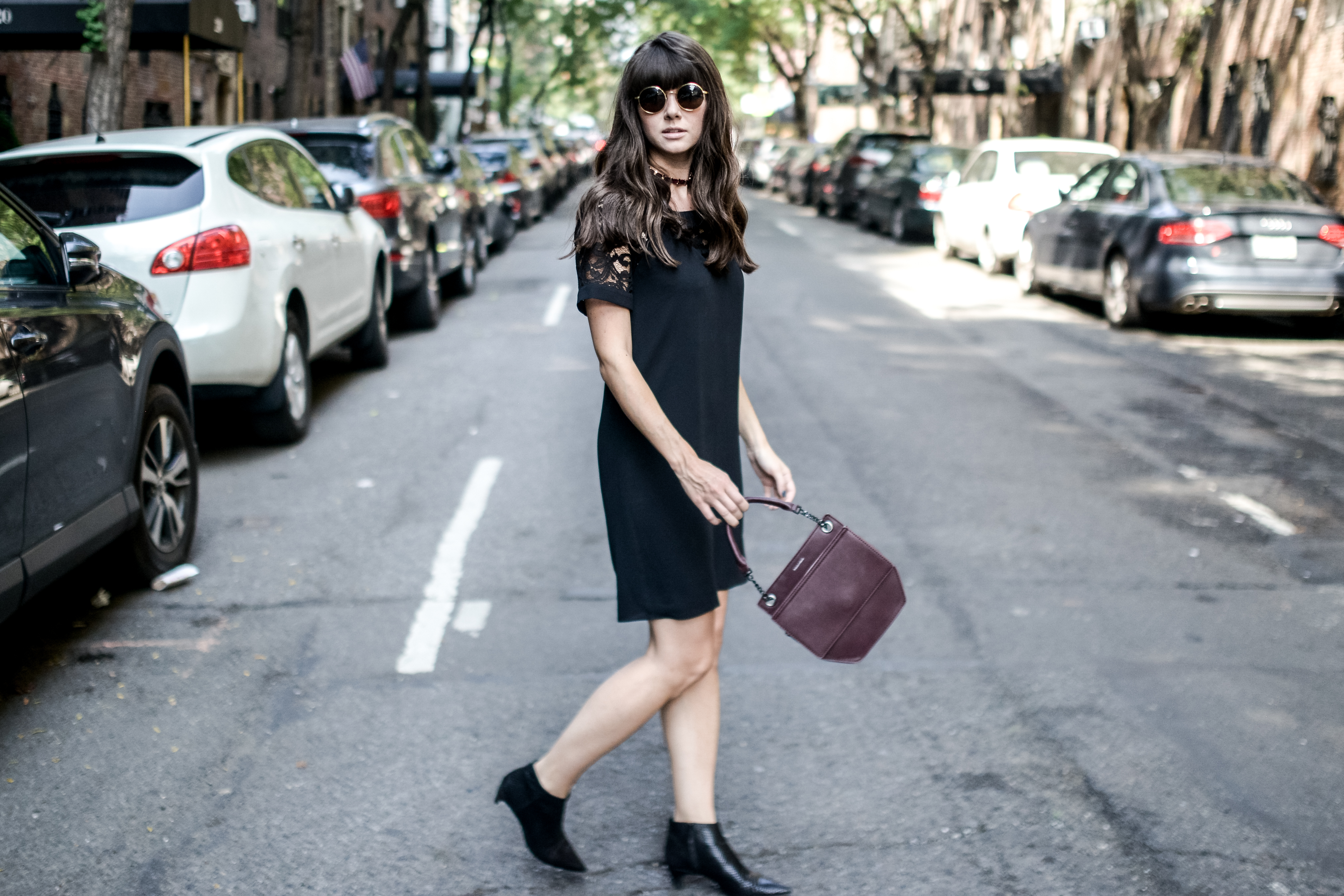 *Photos by Ryan Sides
3PM: Marissa Webb
This was hands down one of the most exhilarating parts of fashion week for me. I will usually re-watch the Marissa Webb show two or three times at home out of obsession, so to see the collection first hand was an absolute dream come true. I love how the collection always mixes feminine and classic pieces with a bit of edge. Whether it be a lace up leather pant, or belted military-inspired coat, the collection is always perfection. 
This season, I was particularly obsessed with the backs of all the pieces! Many of the tops and dresses featured cutouts (see below) and it has me excited for a new way to show a little skin for SS17. Can we also talk about how gorgeous this gingham dress is? I can already picture myself wearing it out for a summer picnic. Seeing Marissa Webb first hand has definitely been the highlight of my NYFW experience.
4PM: Late Lunch
After our last show for the day, we were starving, so we grabbed a late lunch at Takashi – their ramen and crab rangoon are to die for! Maybe it was just because we hadn't had much to eat all day, but at the time it seemed like some of the best food I've ever had. I would definitely recommend this place if you're ever looking for a quick and inexpensive ramen spot in NYC.
5PM: Quick Stroll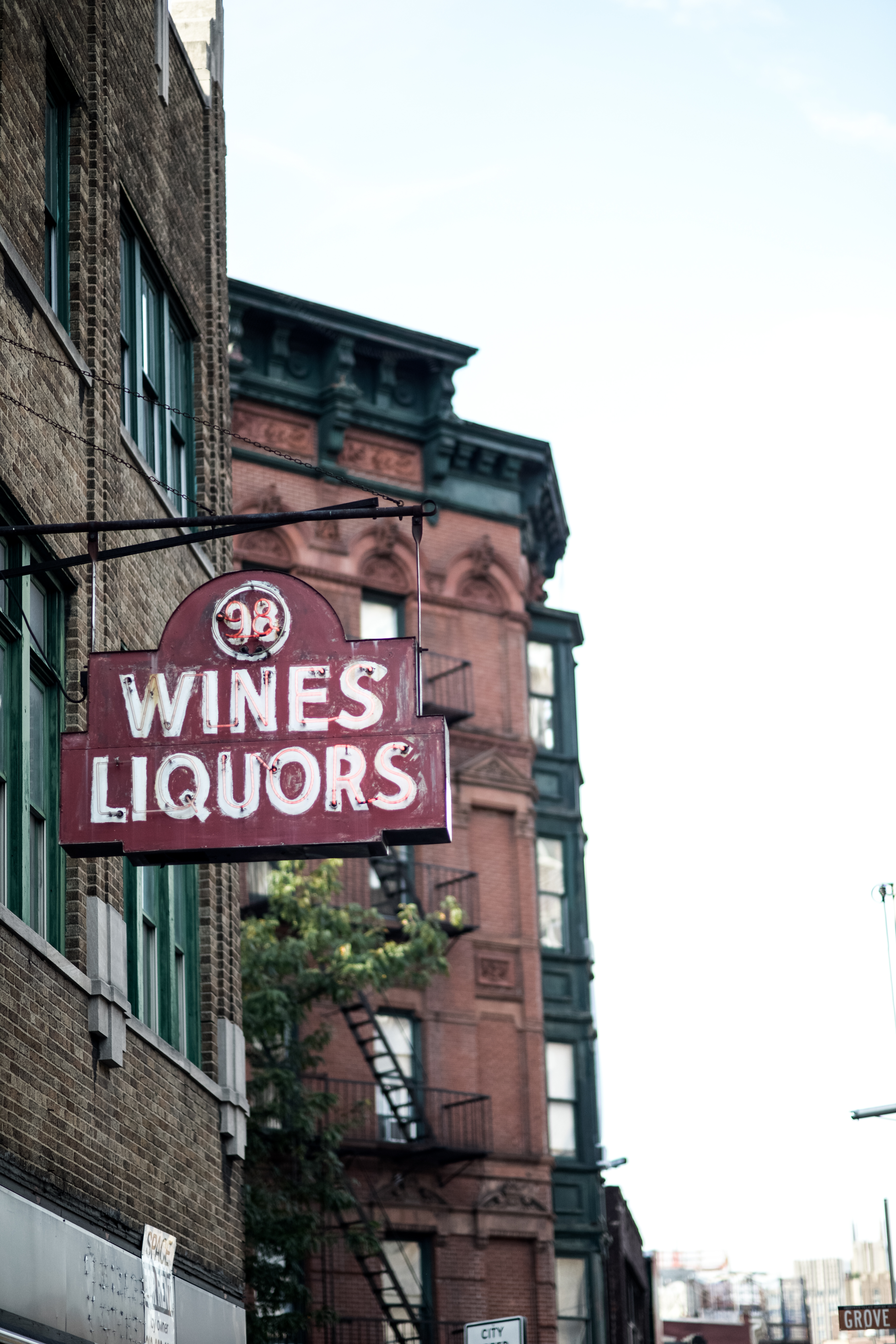 With some time to kill before our activities for the night commenced, we took advantage of the free time we had and strolled around the city and eventually ended up walking back home through Central Park. It's crazy how all morning I had been rushing around from one event and cab to the next, that I'd completely forgotten to take the time to look up and enjoy how beautiful my surroundings were. The architecture in NYC is one of my favorite parts of visiting, so it was so nice to take a couple hours to soak it all in.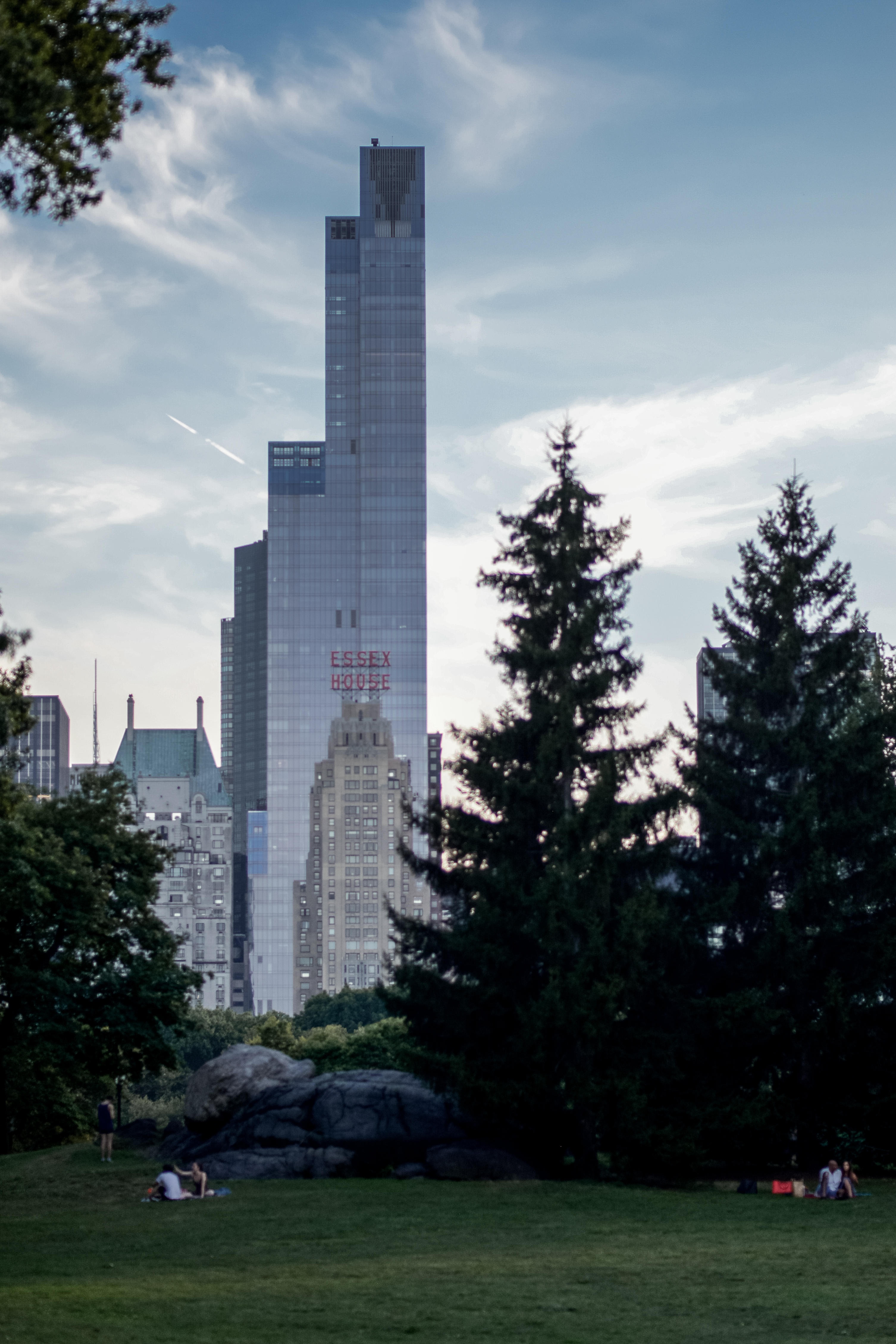 9PM: Dinner Time!
We grabbed a late dinner at The Park and sat on their outdoor patio area. It's more like a giant greenhouse – it has trees lined in string lights and a glass roof. I'd highly recommend checking it out if you have time in the city (though be sure to make a reservation – we had one and still waited a while for our table). I had the turkey burger and fries – I just couldn't say no to that after the long day we'd had!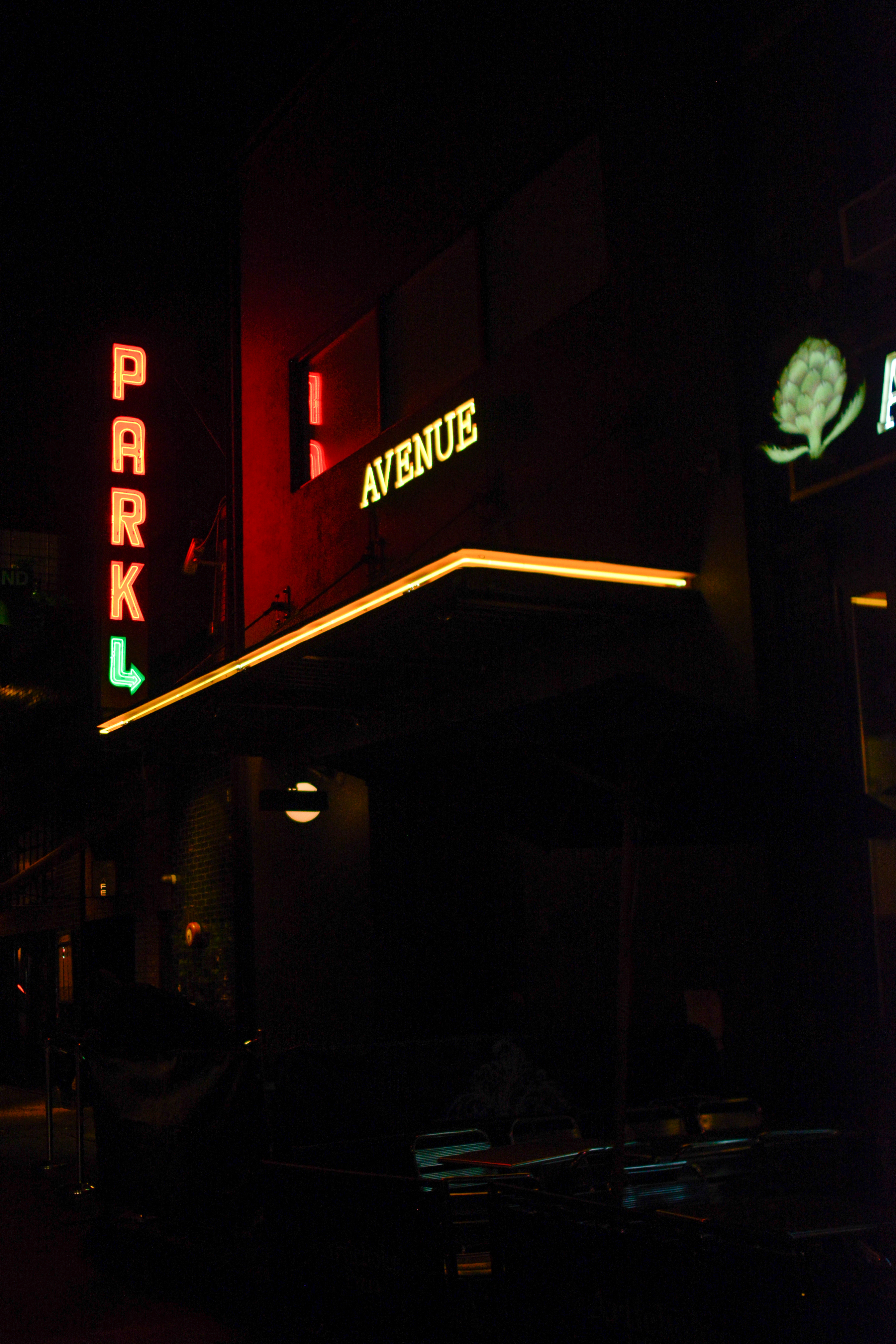 10PM: Concept Korea After Party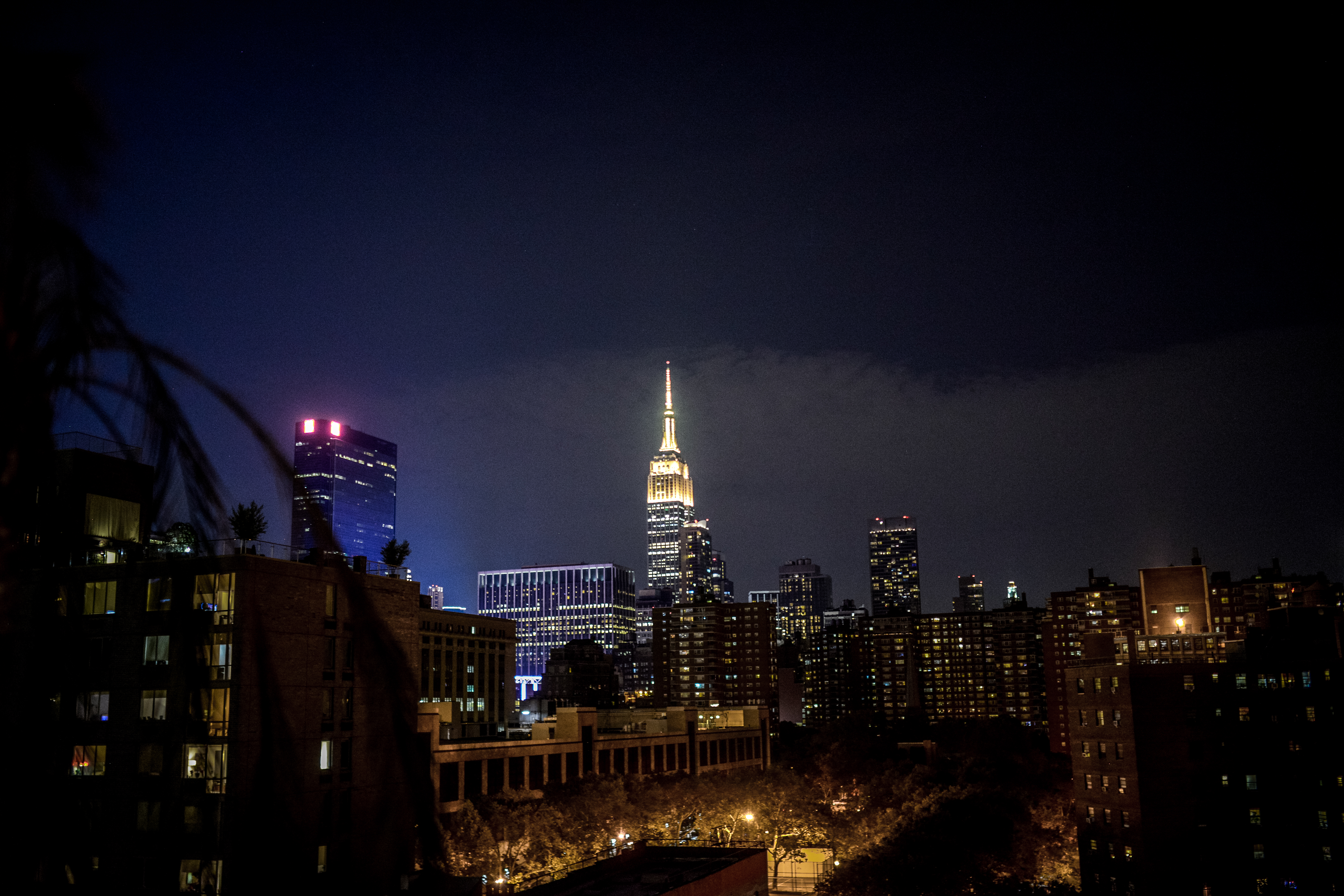 We caught the very tail end of the Concept Korea after party at La Piscine, Rooftop at Hotel Americano. Though we missed the majority of the event, coming to the top of the building just for the view was worth the trip there in itself! There's nothing quite like the twinkling lights of the NYC skyline. It was the perfect way to wind down an amazing first day of Fashion Week.
1AM: Prep for Day Two and Bedtime!
SHOP THE POST
---
TOP: BCBG (old, similar) | DRESS: TOPSHOP (more sizes here) | SUNGLASSES: ANN TAYLOR | BAG: PIXIE MOOD c/o | SHOES: ZARA (similar) | CHOKER: ZARA (similar)
---
---