Restaurant: by Chloe
Whenever Ryan and I visit a new city, one of our favorite things to do is walk around and explore. We never go with too many pre-set plans. Some of our best memories have come from putting our phones and maps away, and letting the day take us wherever. On our trip to Paris last fall, we discovered some of the most charming Boulangeries by doing this, and it's become something that we've continued to do ever since.
The trick comes when we visit a city we've been to several times before. It's always so tempting to revisit those places we discovered previously. There's a certain comfort in knowing that your meal is going to be exactly what you want. However, we still pushed ourselves to discover all new places this past visit to NYC (with the exception of visiting one old favorite), and I'm so thrilled that we did. We discovered several new spots to eat – a couple of which I'll definitely have to revisit when I'm up again next month.
Keep reading below to see where and what we ate for each meal, and my thoughts on each!
Breakfast/Brunch:
After landing in NYC bright and early, we were in desperate need of some coffee and something delicious to eat. I've been trying to limit my gluten/dairy intake and have gone vegetarian, so Blake Lane was not only right around the corner, but also had a lot of options for me to choose from. I had a cup of coffee and my first acai bowl – I'm officially hooked! Apart from the food, we loved the minimalist decor and atmosphere. I highly recommend this place if you're looking for a relaxed, healthy breakfast/brunch spot on the Upper East Side.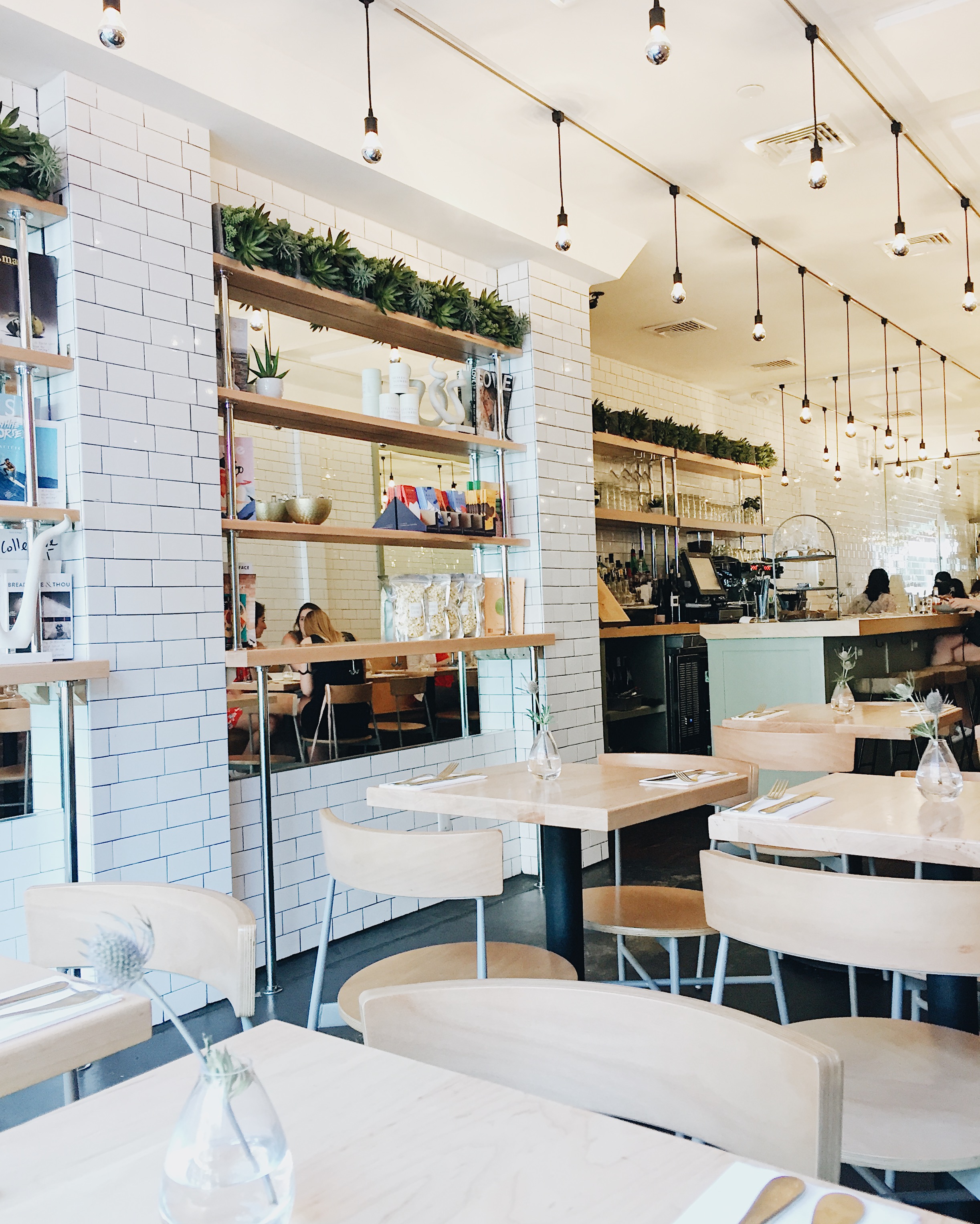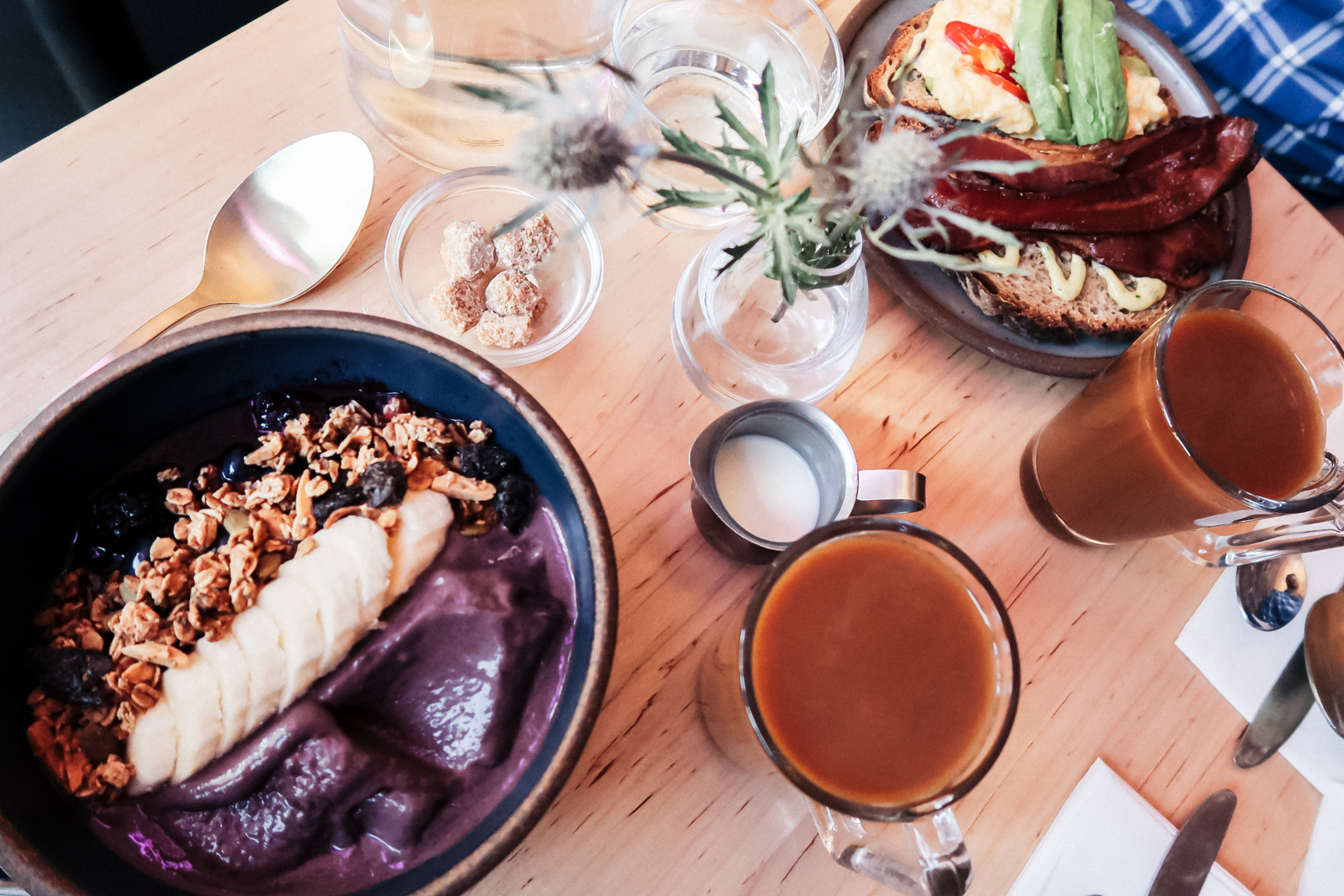 This is definitely a great spot to go for an indulgent brunch! Like most places on the Upper East Side, brunch is more than just a meal – it's a social activity! Meals have the option of coming with a bottomless drinks (hello, mimosas), and some of the most delicious hand-crafted cocktails. The owner custom made one based on what Ryan was craving! I opted for the greek yogurt (seriously refreshing and yummy) and a side of home fries. It was so good!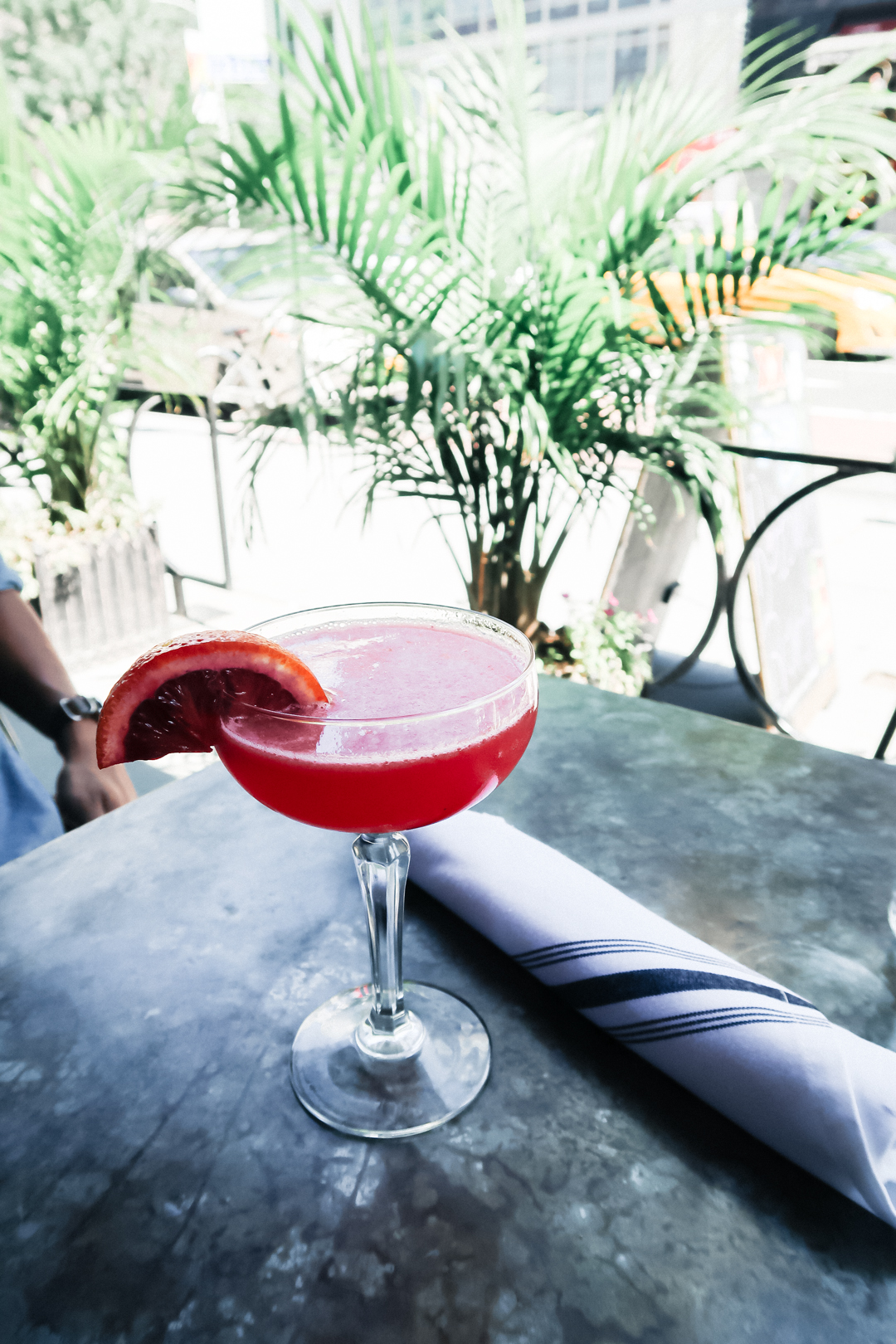 Lunch:
After several indulgent Italian meals, I was in search of somewhere that fit my usual diet and was quick and easy for lunch. After wandering around Soho, we stopped into by Chloe. It's a charming little vegan spot with tons of character. I ordered the Quinoa Taco salad, but honestly – everything on the menu looked delicious. Super quick and highly recommend. Plus, there's the cutest little sweets shop next door. 🙂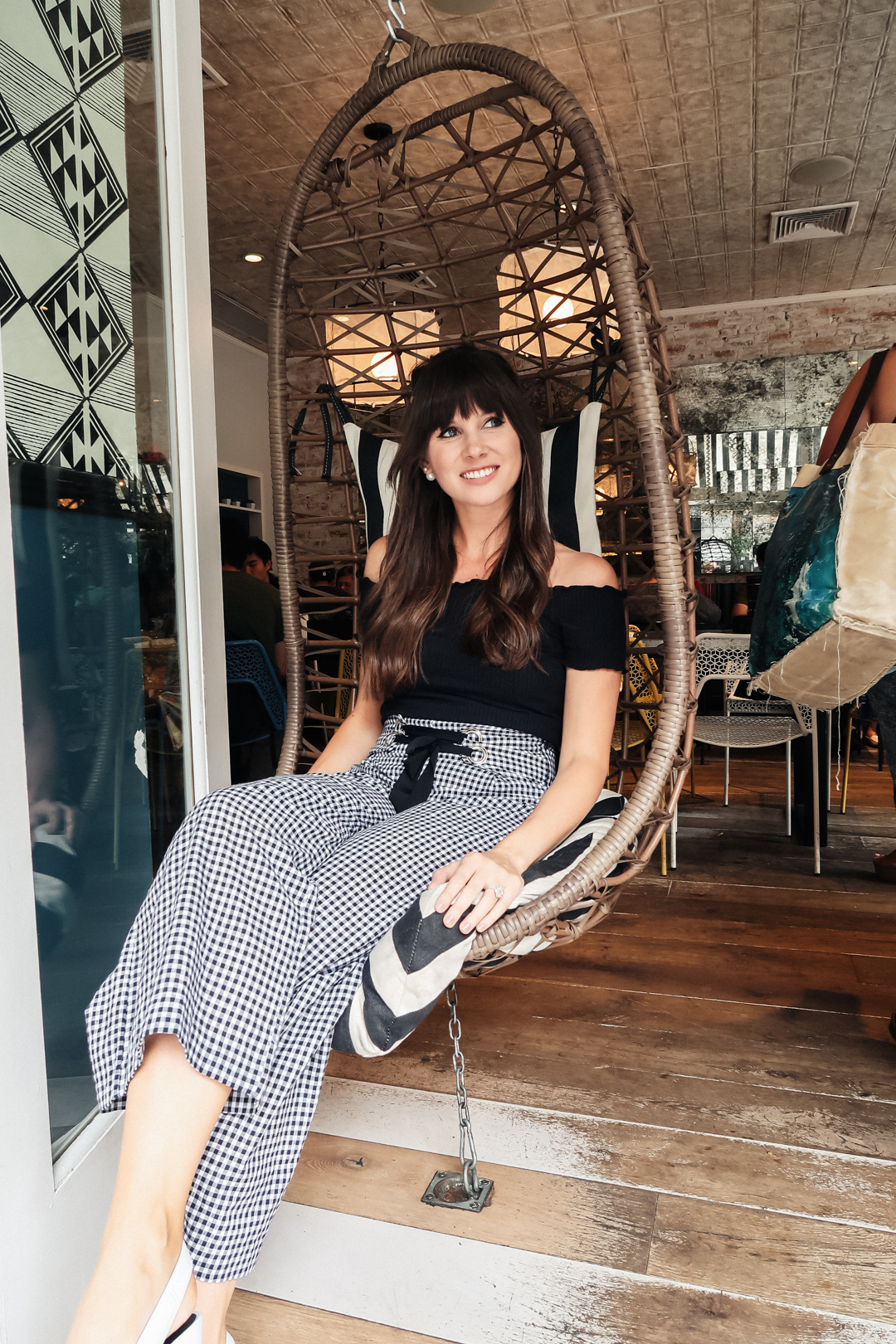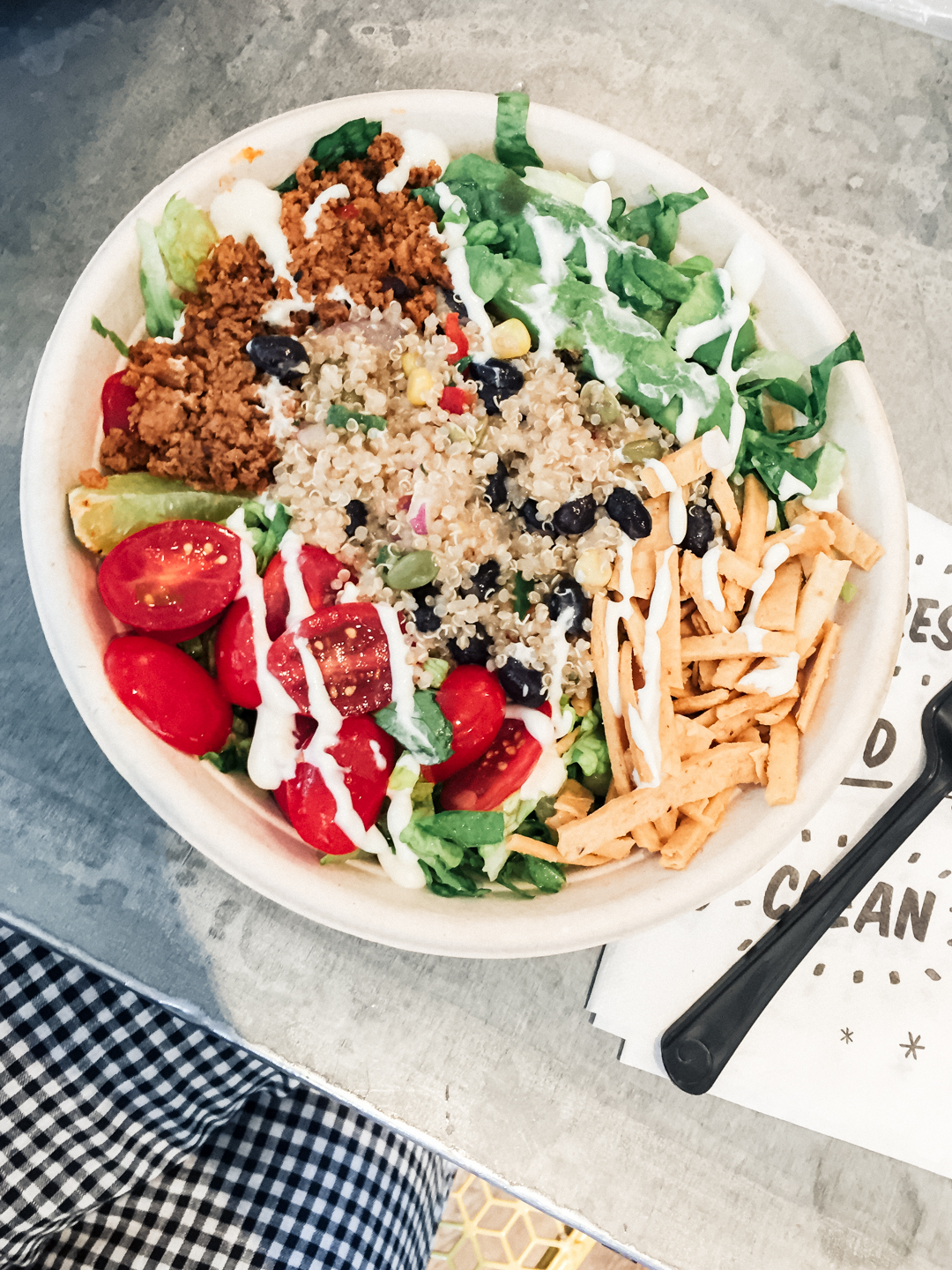 Dinner:
This was hands-down my favorite meal, plus the best service we had our whole time in NYC. Just a quick walk from where we were staying in the Upper East Side, it's the nicest hidden gem. The owner is genuinely one of the kindest and most thoughtful people – he came over several times during our meal to check in. We indulged in the Burrata & Prosciutto to start (a definite must have), followed by the Gnocchi Bolognese (I ordered mine in just plain marinara),  topped off with Limoncello + fried dough with Nutella for dessert. It was heavenly!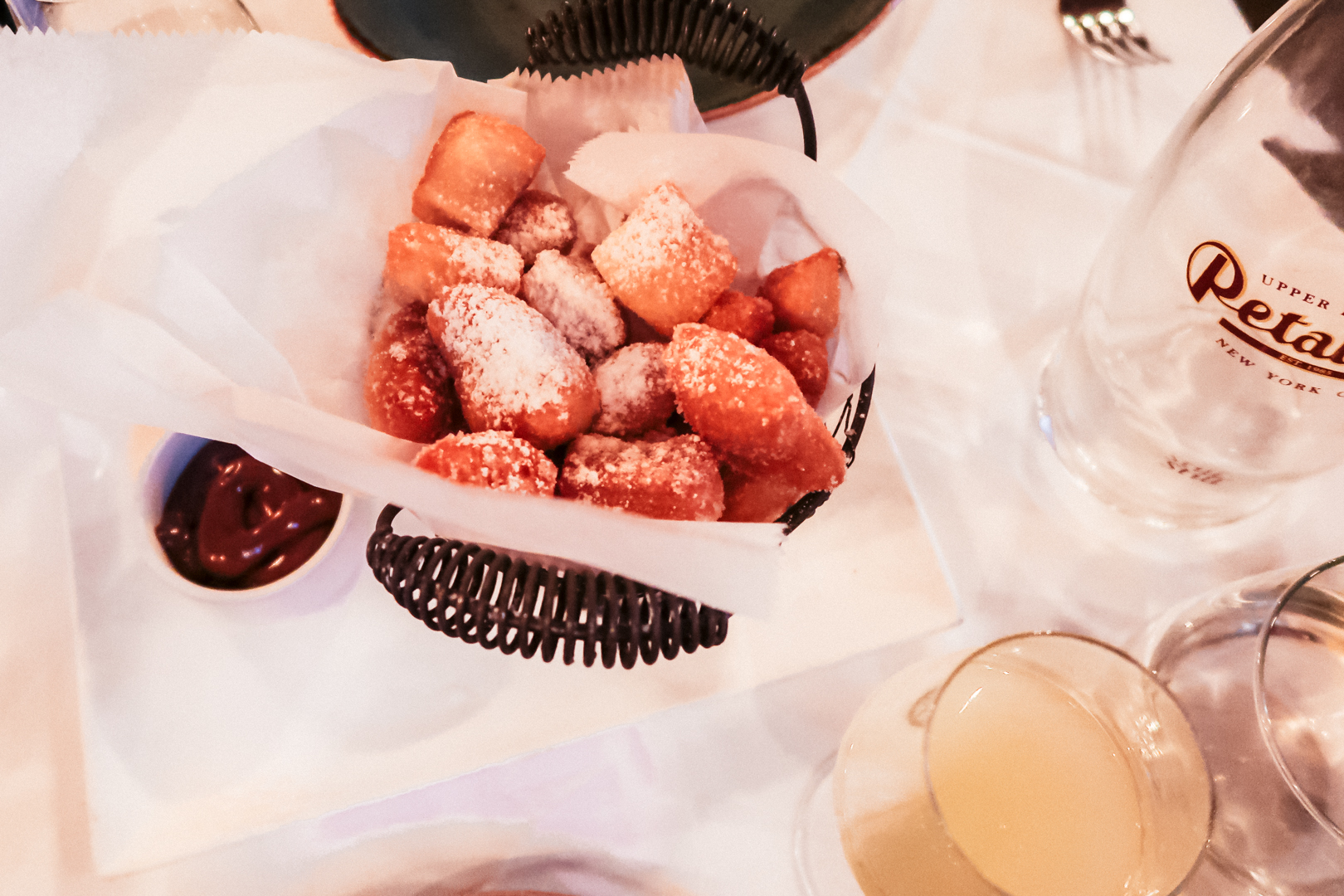 Sabbia: Rooftop Pop-up in Eataly
To my own disbelief, I'm a bit embarrassed to admit that I'd ever been to Eataly. Besides the fact that I'm Italian, I have a serious obsession with anything bread/cheese/pizza/pasta. Eataly is basically my version of heaven on earth. We finally made it up to their popup restaurant on the roof – it was a dream! It was like I was transported to the coast of Italy just by getting on an elevator. I had the Buffalo Mozzarella and Paccheri (clearly my diet fell to the wayside here) – everything literally just melted in  your mouth. Definitely make it a priority to try it here while it's still open!
This was the one place we had been before that I decided I couldn't take a trip to NY and not go back to. We discovered this place last year after my last show of NYFW – it was about 10:30pm, I was exhausted but on such a high, and we took a cab back to the Upper East Side looking for a place to eat. We saw the place, hopped out of the cab, and grabbed a seat. I ordered some of the best margherita flatbread I've ever had (which I got again this time with some marinated olives) just as it started to pour down rain while we were sitting on the sidewalk under their outdoor patio. It was a quintessential New York moment – watching the cars drive by in the rain eating the best pizza with a glass of wine. Highly recommend this spot!
Sweets &Drinks:
With some time to kill between meals, and in search of something fun to do outside, we stopped into Grand Banks. It's literally a restaurant on a boat! Does it get any better than that? You board the boat and are greeted with a bar and a restaurant in the back. It's one of the coolest places I've been. Plus, can you get over this view? While we only stopped in for a glass of rosé, the food coming out looked delicious and it was the perfect way to spend a Saturday afternoon in the city.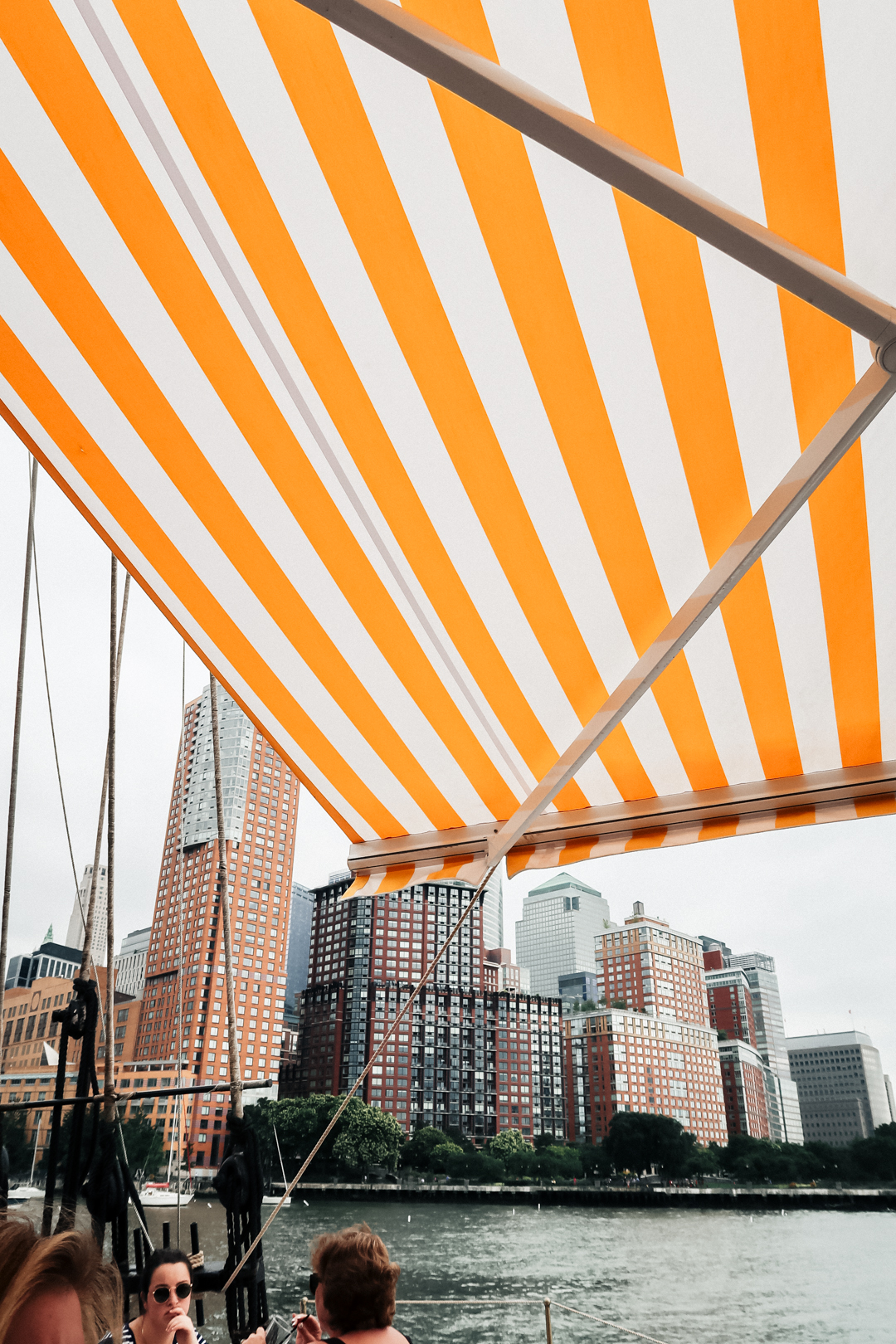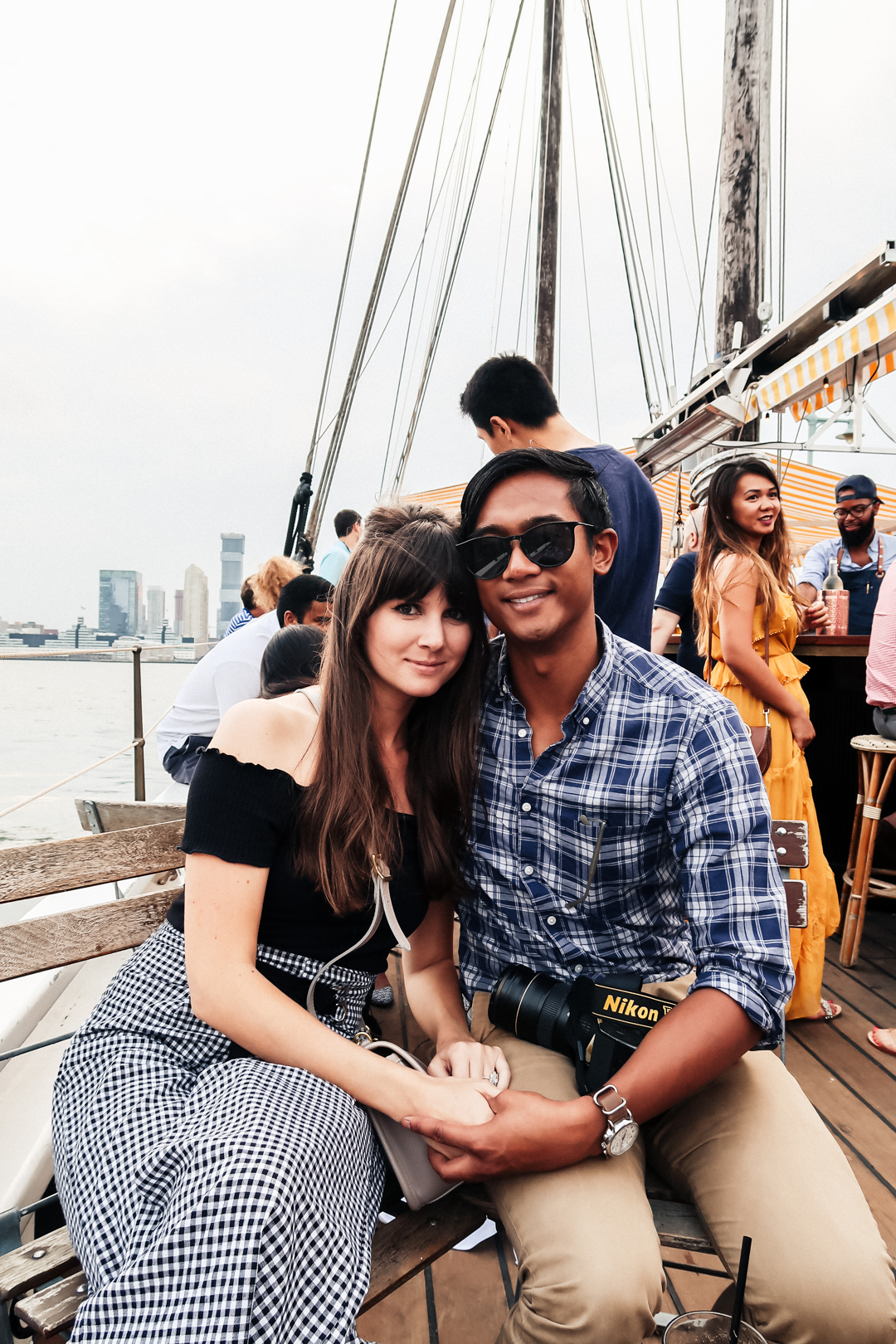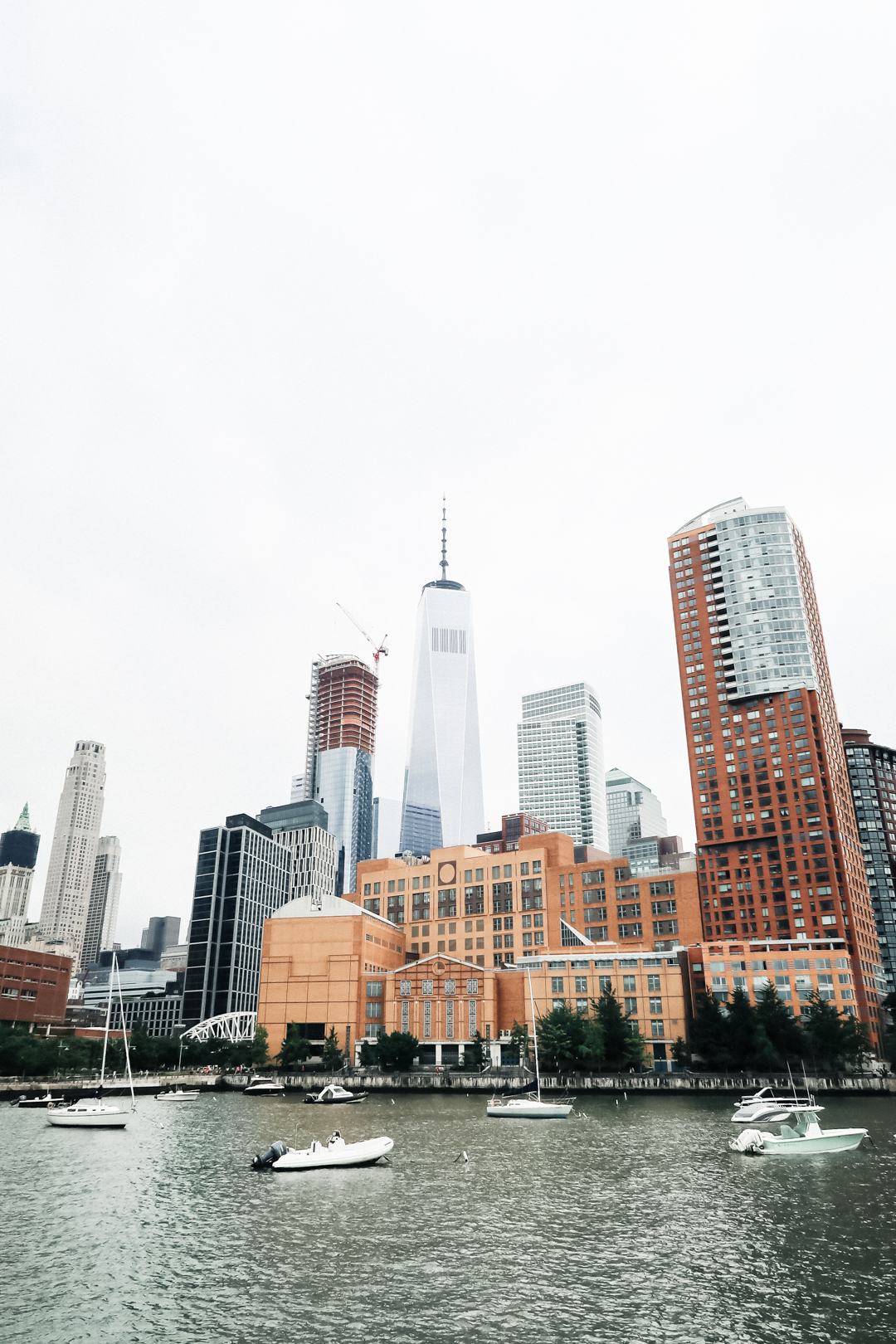 Remember the adorable sweet shop I mentioned being next to by Chloe? This is it! Everything here is vegan as well – and so good! I couldn't find it on the menu, but there was a super thin cookie sitting next to the register that we got. It was amazing and just the right amount of dessert! If you want a quick scoop of ice cream or something sweet in Soho, be sure to pop in here. Plus, I'm a sucker for anywhere with a neon sign!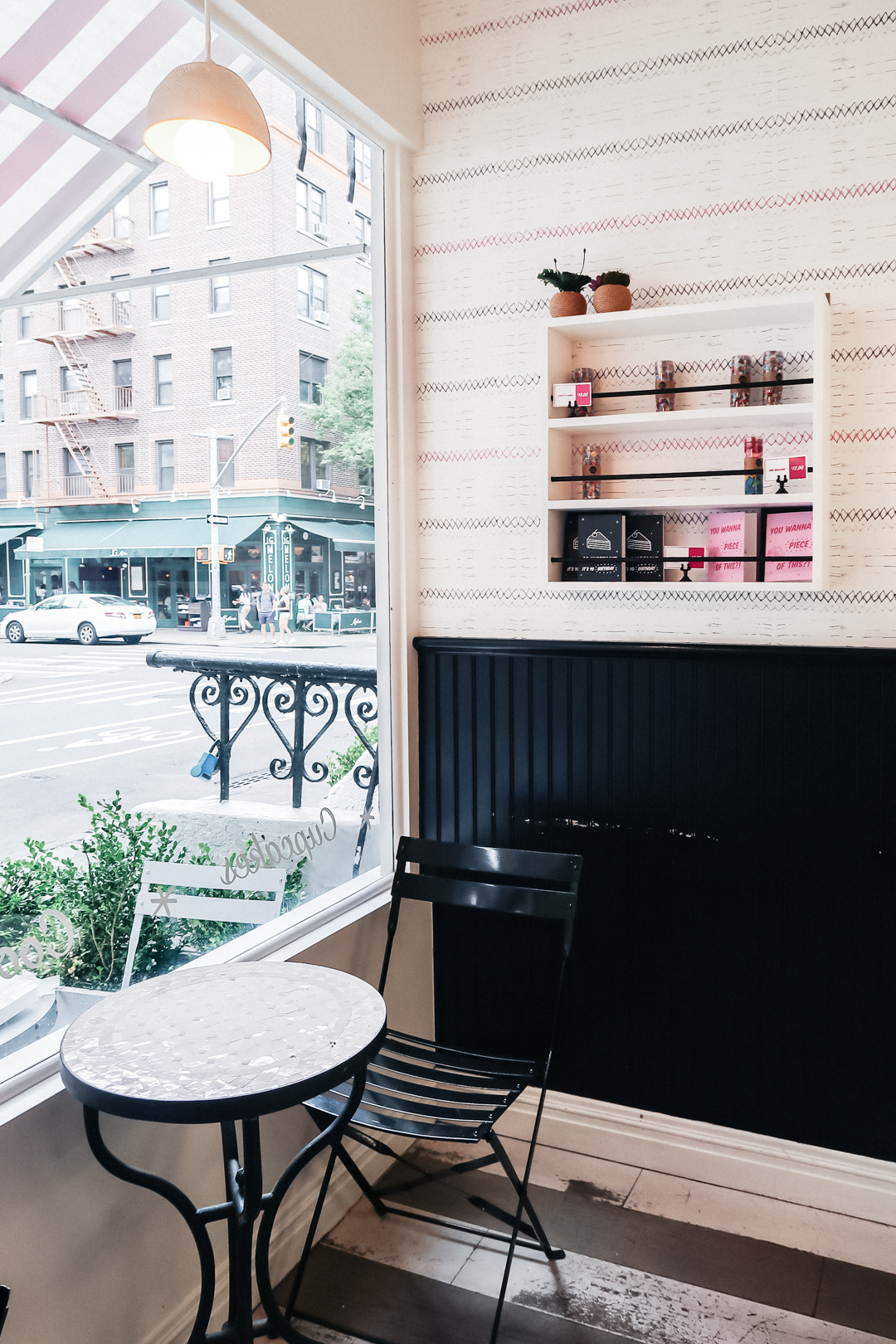 Where are your favorite places to eat in NYC? Let me know in the comments below!
Photos by Ryan Sides
Shop the Post
Zara Top (similar) · Storets Pants · J.W. Hulme Co. Bag