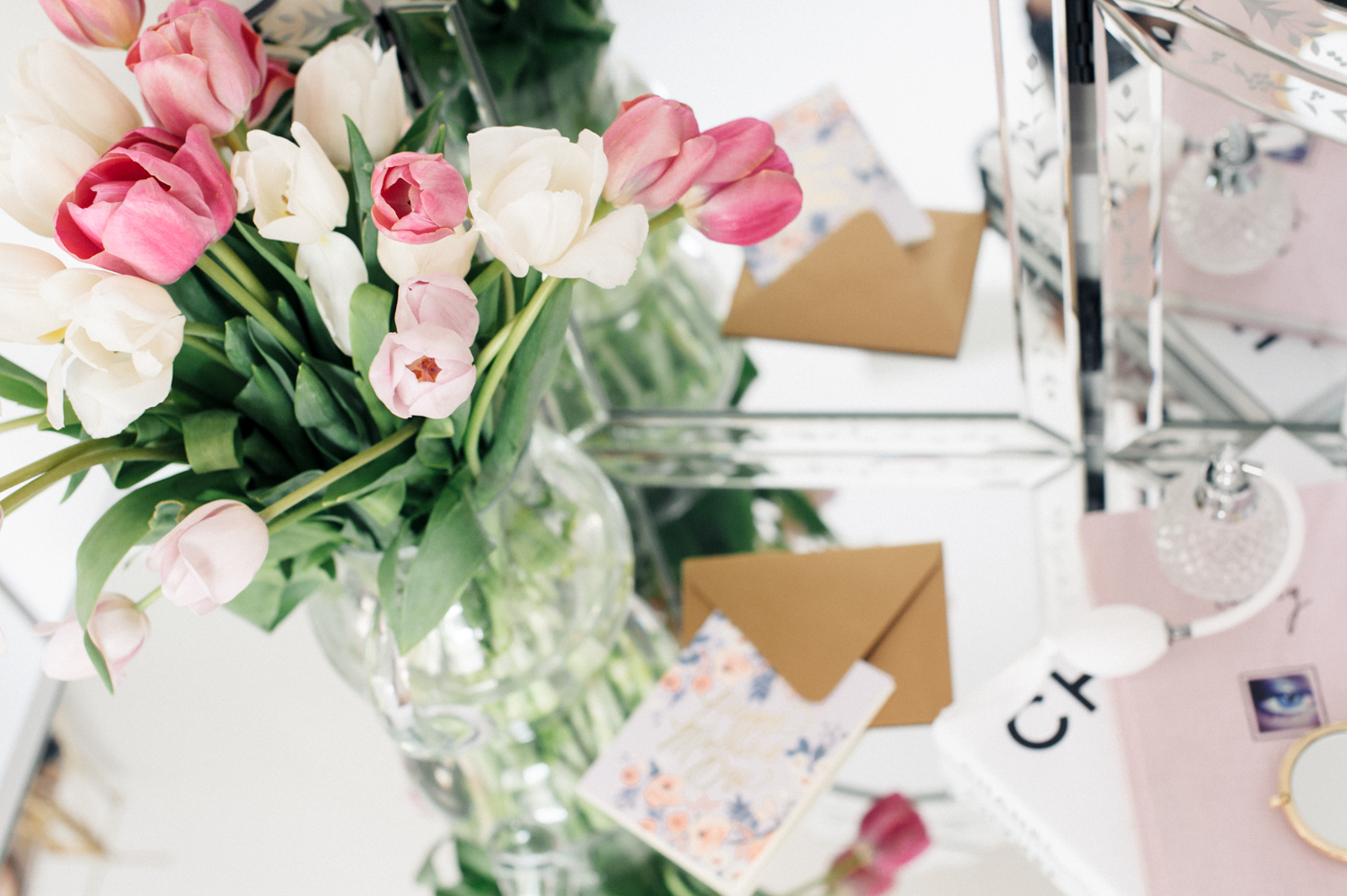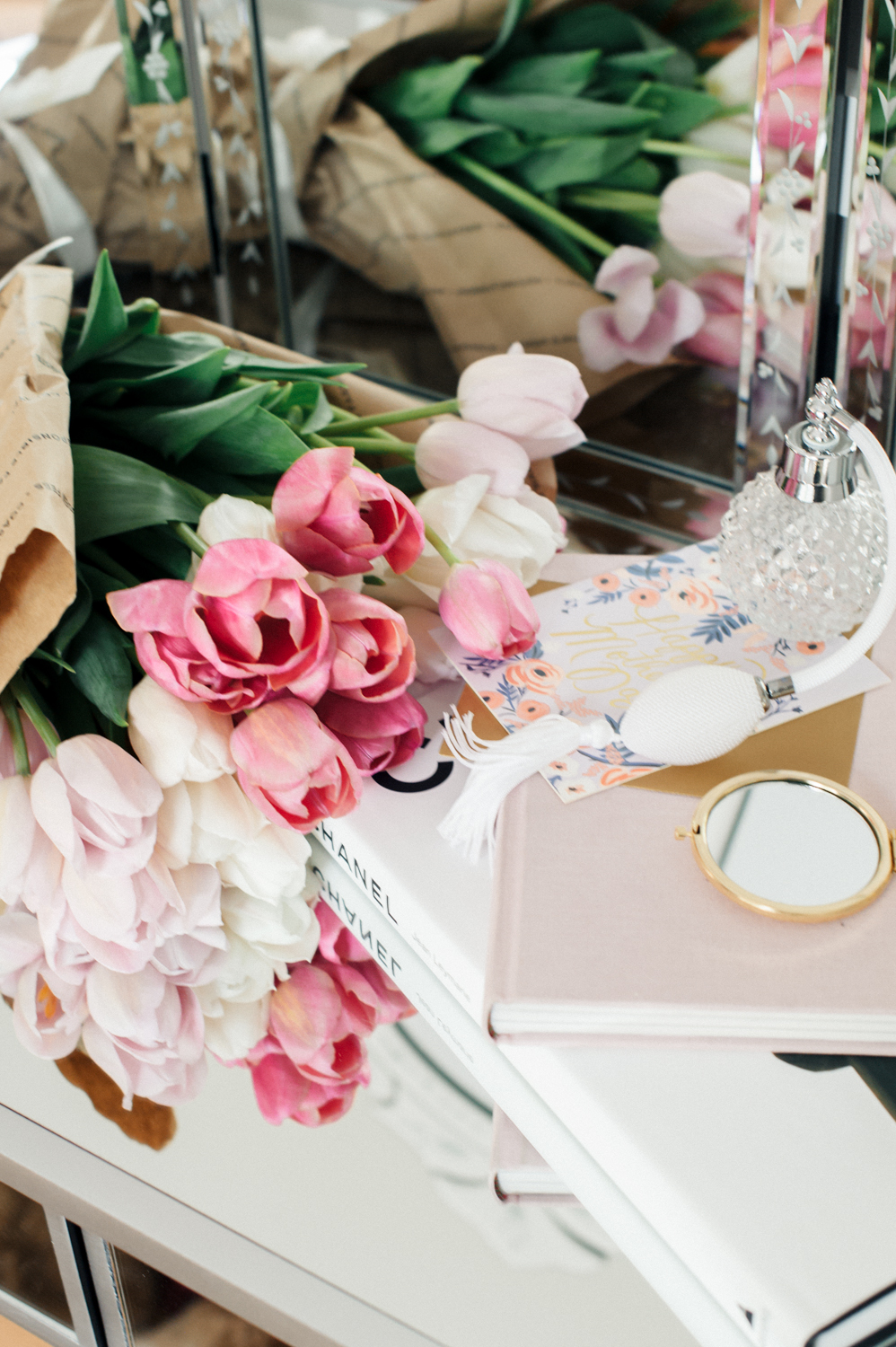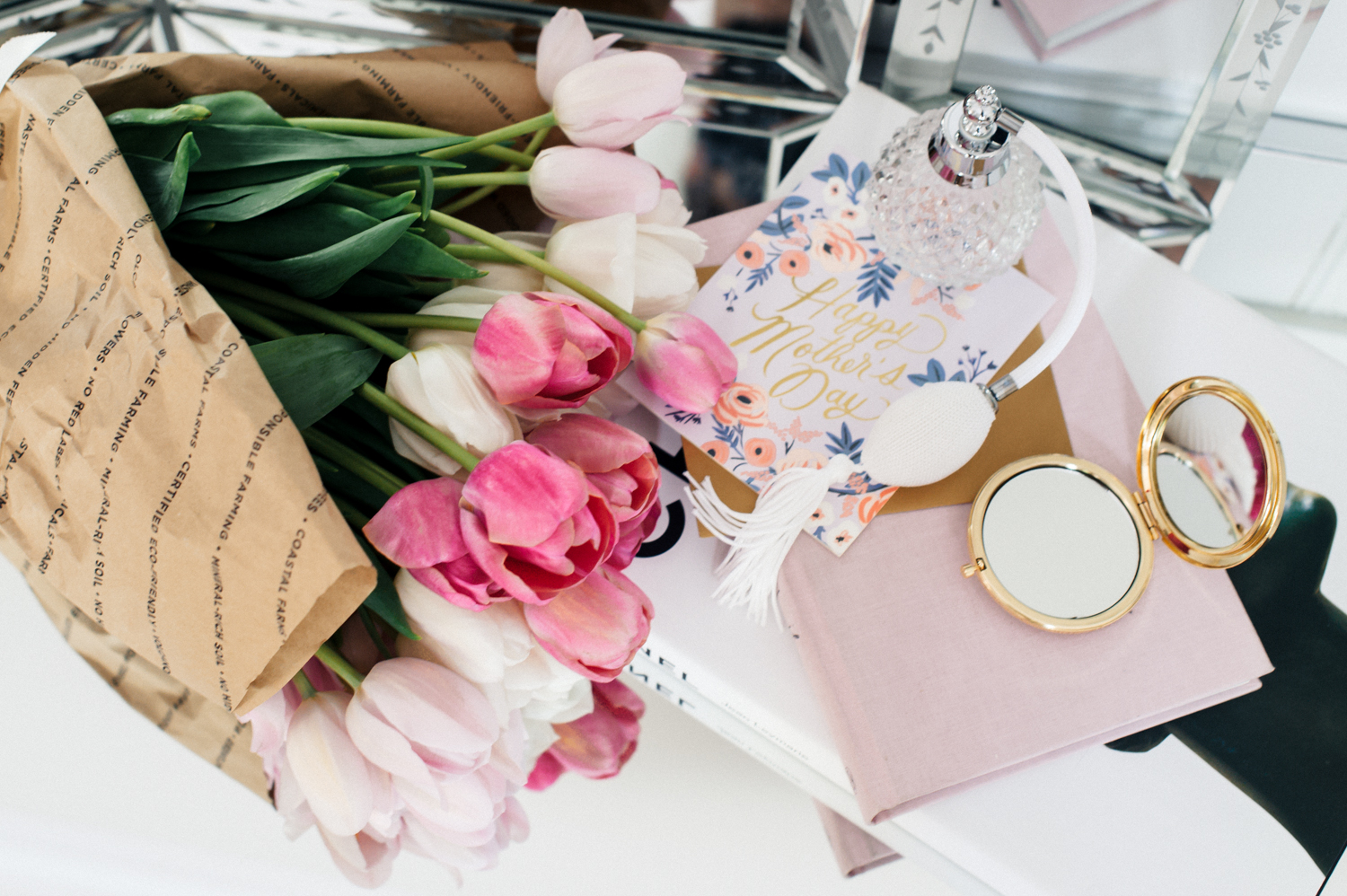 For as long as I can remember, I have turned to my mom for everything. No matter how big or small a struggle I had, she was always my go-to for advice. As it turns out, the saying "mom knows best" holds true merit. Hearing her voice on my shoulder throughout any tough choice is the comfort and support I need to get me through any dilemma.
While if I went into all the lessons my mother has taught me over the years, we'd be here until next Mother's Day, there are a couple of lessons she taught me that have forever stood out in my mind. Years ago, my mom engrained this in my head (part of which she actually learned from her mother):
"Keep life simple. Always shake hands firmly. Always have kleenex. Remember I am on your left shoulder. Always kiss me goodnight." – Mom
One other life rule she's abided by is to always keep fresh flowers in your home. I have so many memories growing up of my dad bringing my mom home flowers, for no reason, just to make sure the vase on the kitchen island was full of fresh blooms. She believed that having fresh flowers in a home immediately made it more cozy and welcoming – and I completely agree.
To this day, one of my favorite sentiments to give is a bouquet of flowers, and I'm convinced it's because I watched the happiness it brought to our household growing up. Whether it's a birthday, housewarming, or simply just an overdue visit, you can bet I'm showing up bouquet in hand. I love to deliver a bunch of flowers, just because, remembering the smile on my mom's face whenever she was given a bouquet of her own.
When it's not possible to hand deliver the flowers to the ones I love, I have always been an advocate of using The Bouqs. Ryan introduced me to them when he ordered me flowers a couple of years ago, and ever since I have been in love with the service. They either cut the bouquets and deliver fresh from a sustainable farm, or deliver on demand from an artisan florist in as little as two hours! The blooms I've received the past have been some of my favorite arrangements to date.
As a treat for all of you, whether you're a mother yourself, or looking for that sweet sentiment to gift your mom, The Bouqs is offering a 20% off code, and a code for a free vase with purchase! Use the codes below at checkout to send the mother figure in your life something that will brighten her day this Mother's Day.
Mother's Day Promo Code
For 20% off your purchase: XOMATIMES | For a free vase with purchase: MRKTFVP0017P
Photos by Ryan Sides
This post was written in collaboration with The Bouqs, a company I personally love and have used in the past. All thoughts and opinions are my own – thank you for supporting the brands that make The M.A. Times possible!