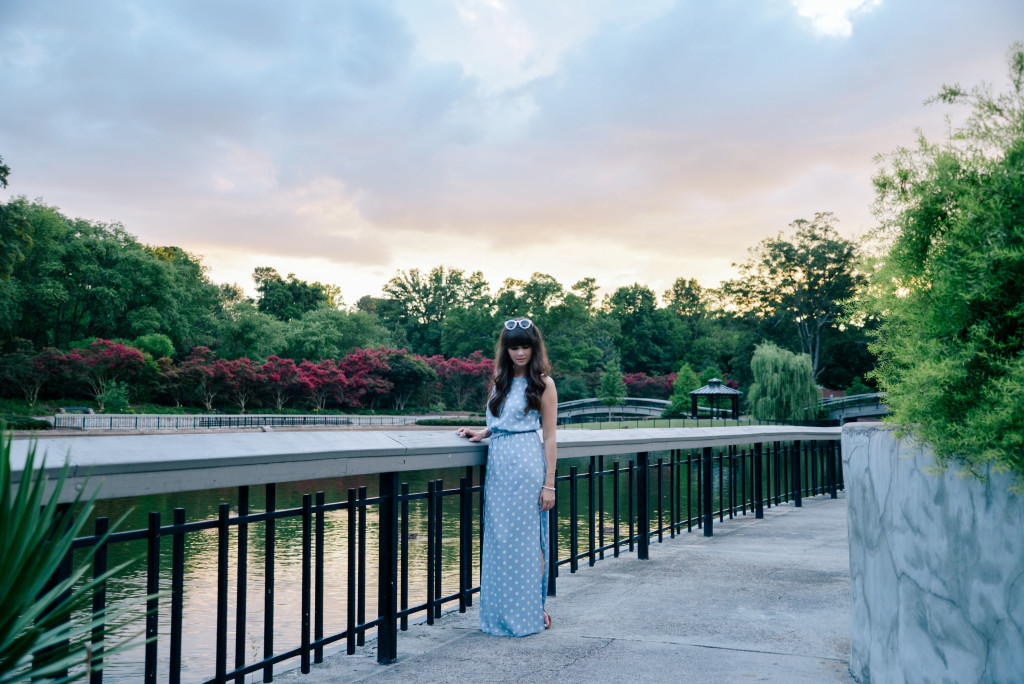 LOCATION | PULLEN PARK
One of the things I love most about living in North Carolina is that we have four distinct seasons. Though Spring and Fall quickly fade into the next season, we still have a brief period of time that is representative of each of the four. I love that with every season change, there are iconic and activities that follow.
Some may call it cliche, but for me, celebrating each season is one of my favorite things! For fall we make a batch of chili, visit the pumpkin patch, and take trips to the mountains to watch the colors change. In the winter, we cozy up with hot cocoa watching horror movies, and always go pick out a Christmas tree. In the spring, we picnic and buy an abundance of fresh flowers. And finally, for summer, we drink lemonade, enjoy the long days outdoors, and do things that remind us of our childhood.
When I saw this dress, the polka dots immediately called to my five year old self. I knew instantly that this was the perfect dress for any summer low country boils or trips to the park. It's easy, flowy, and cute as a button!
Photos by Ryan Sides
SHOP THE POST
---
ANN TAYLOR DRESS :: CRAP EYEWEAR SUNNIES :: SANDALS (SIMILAR) :: PEARL RING :: PEARL BRACELET
---