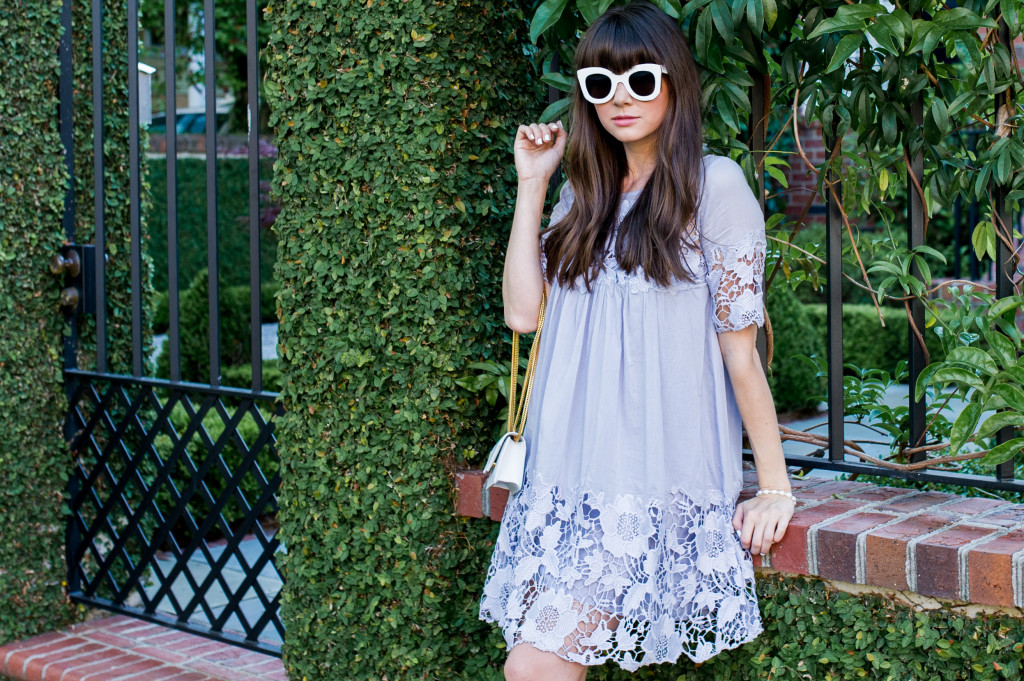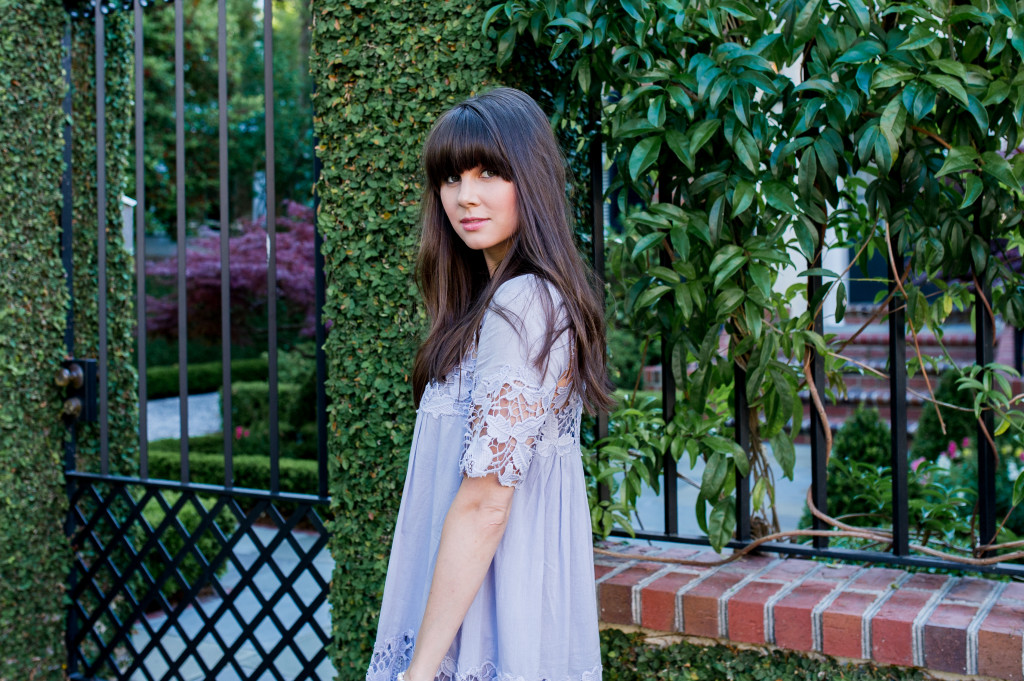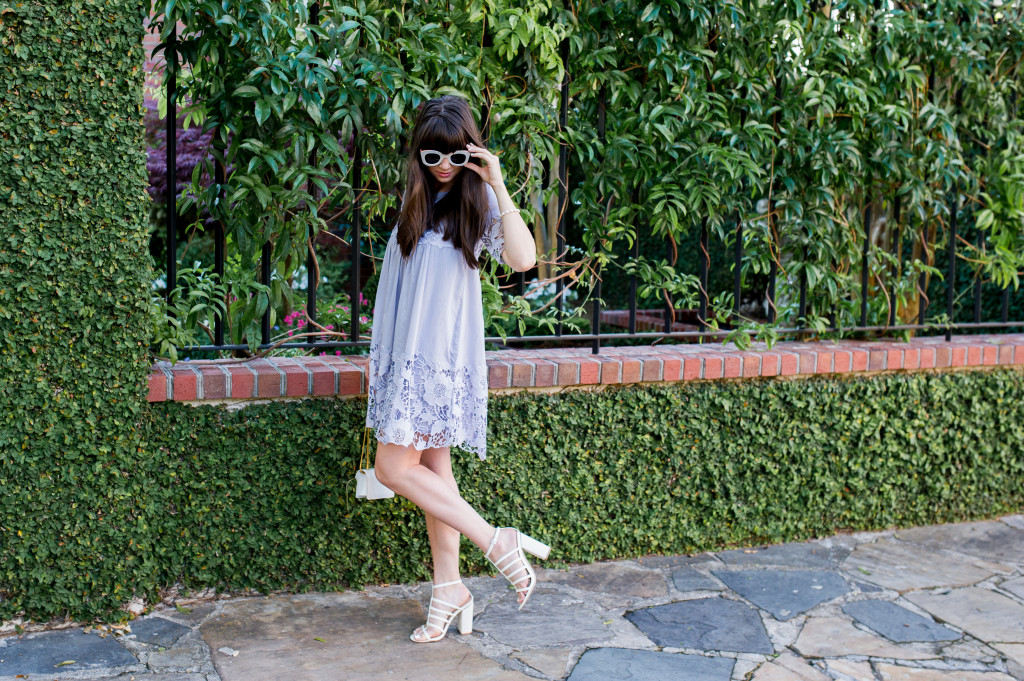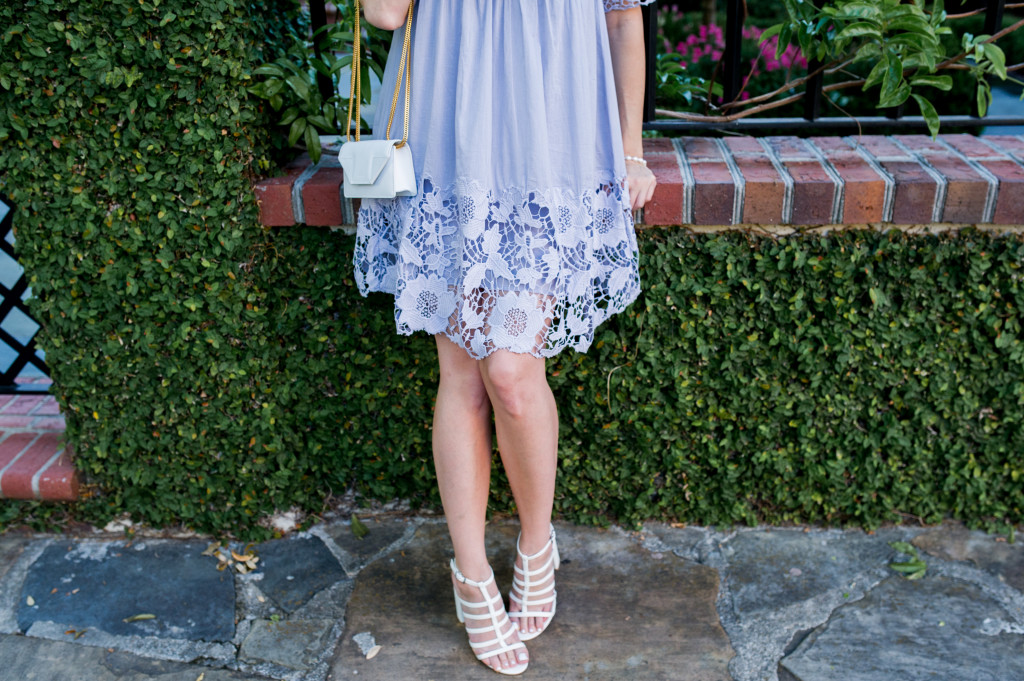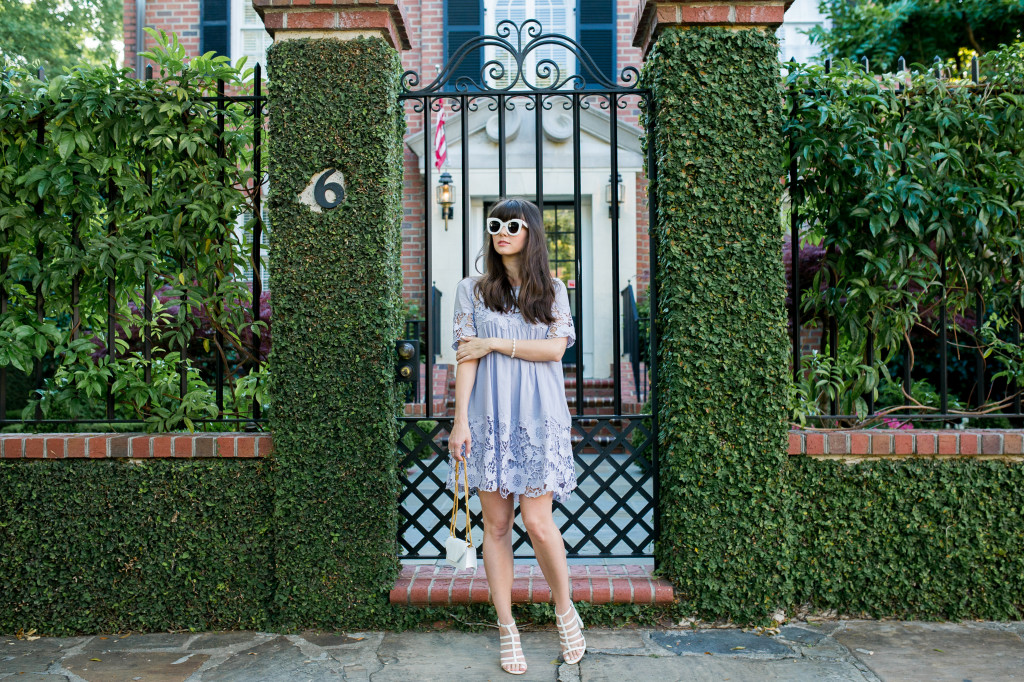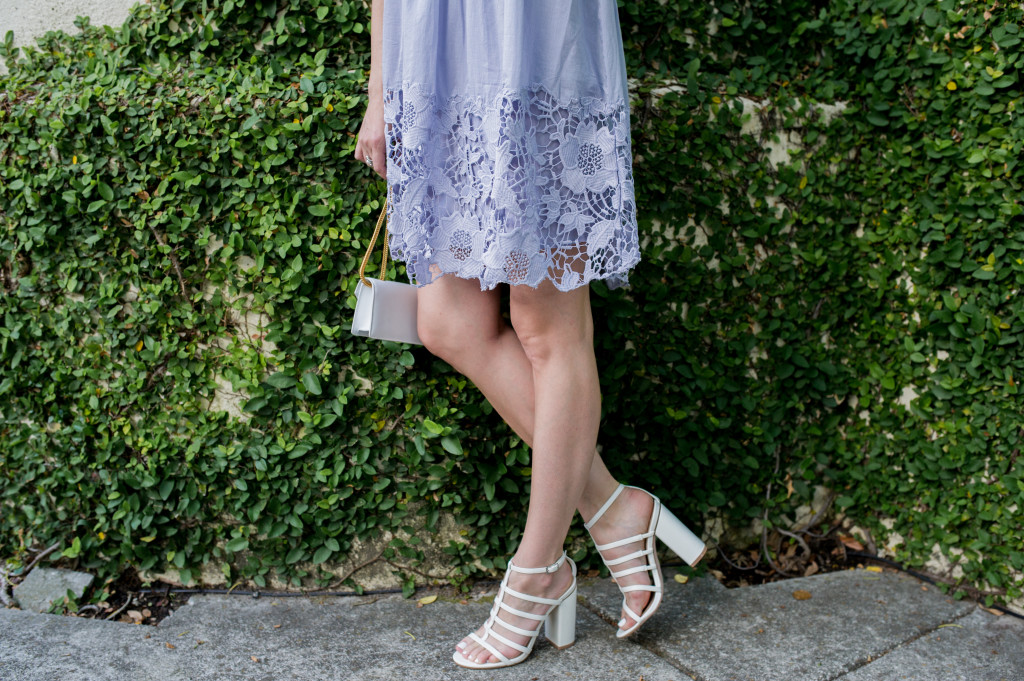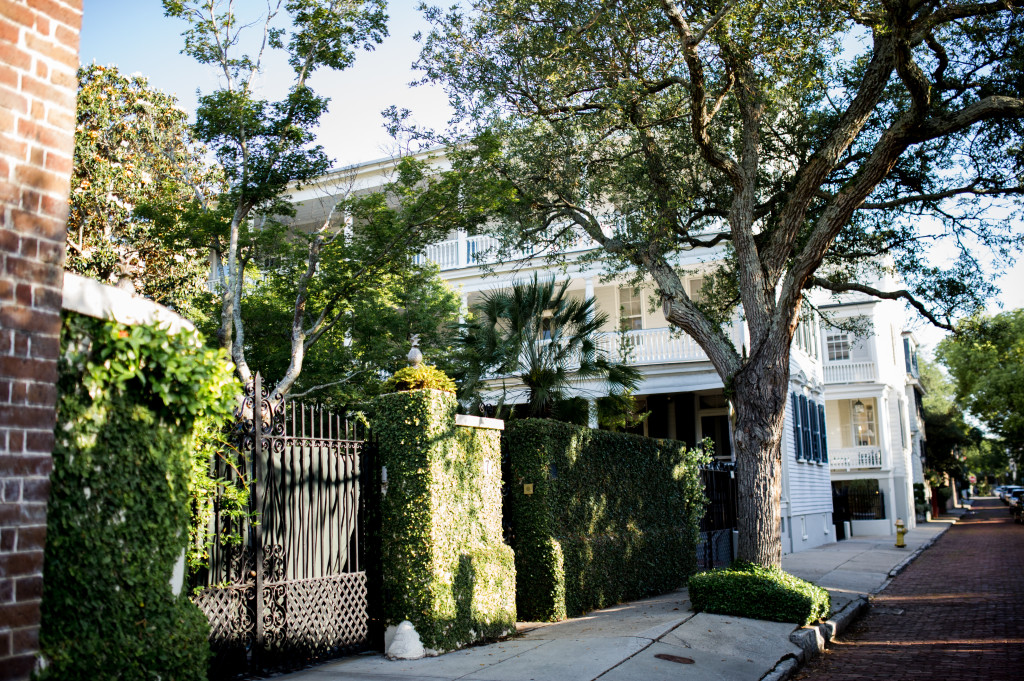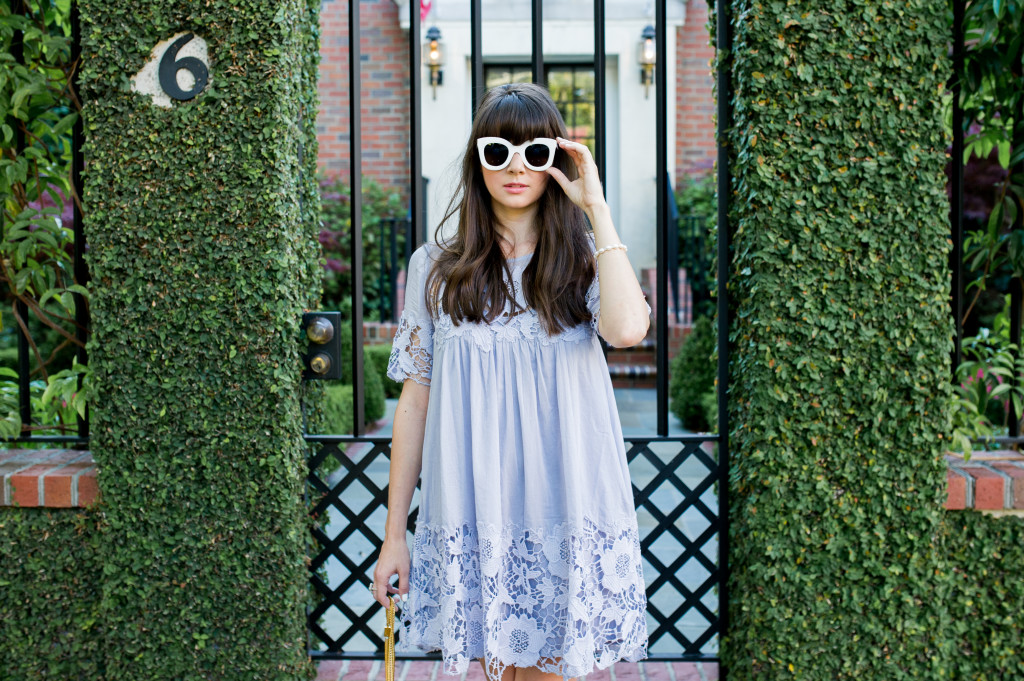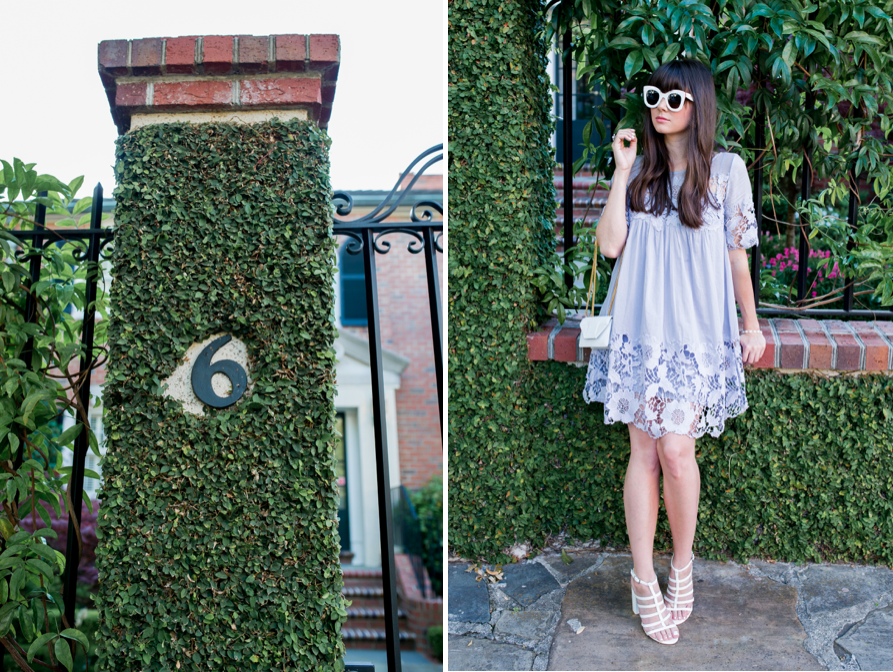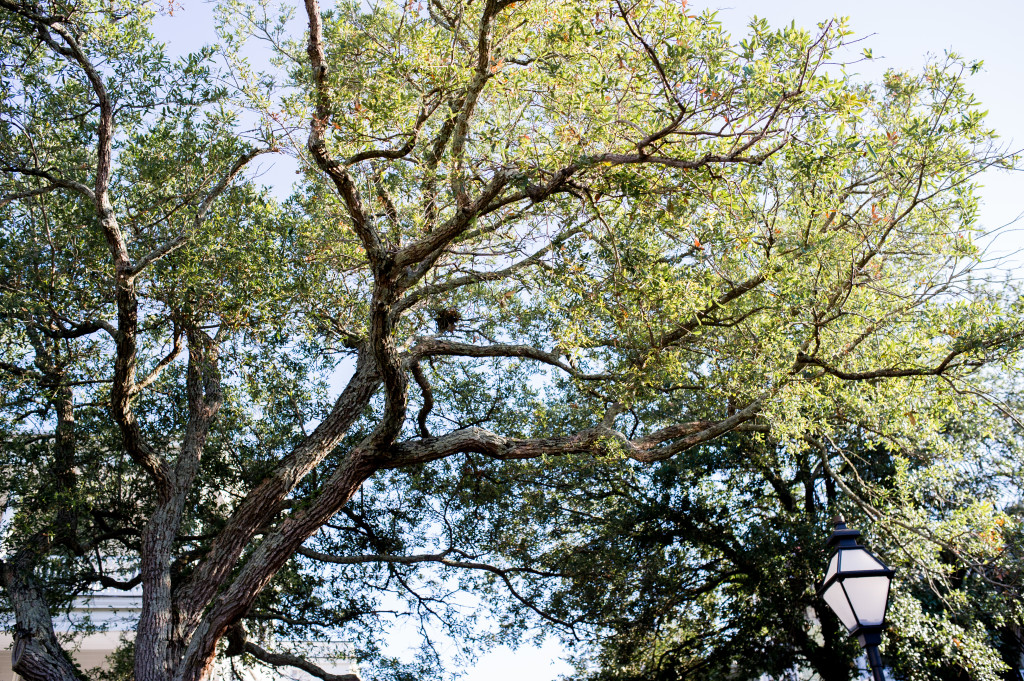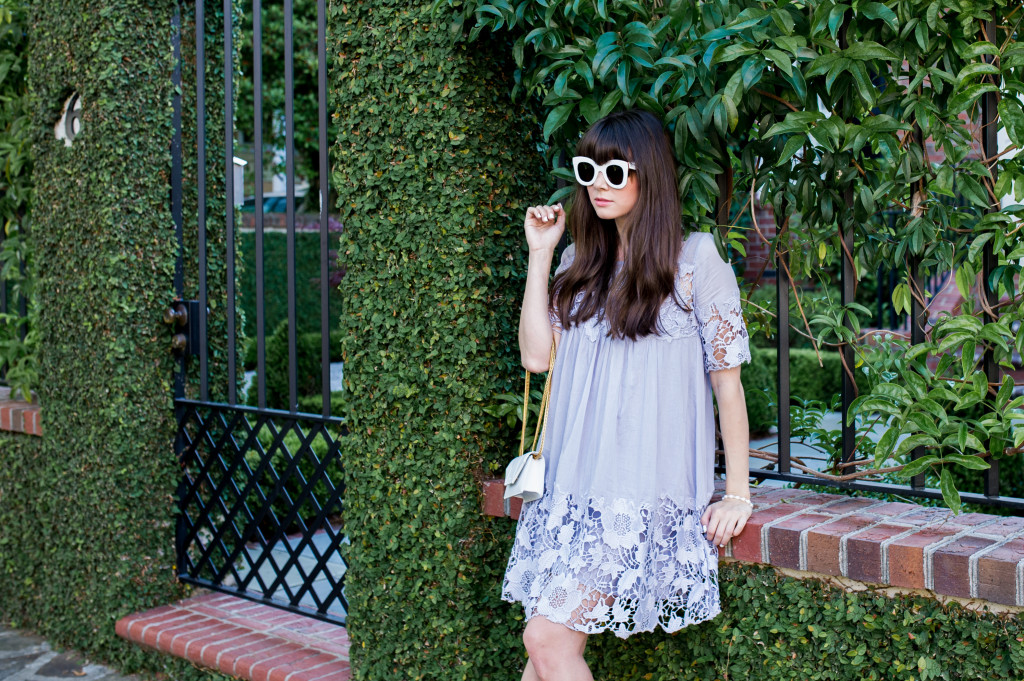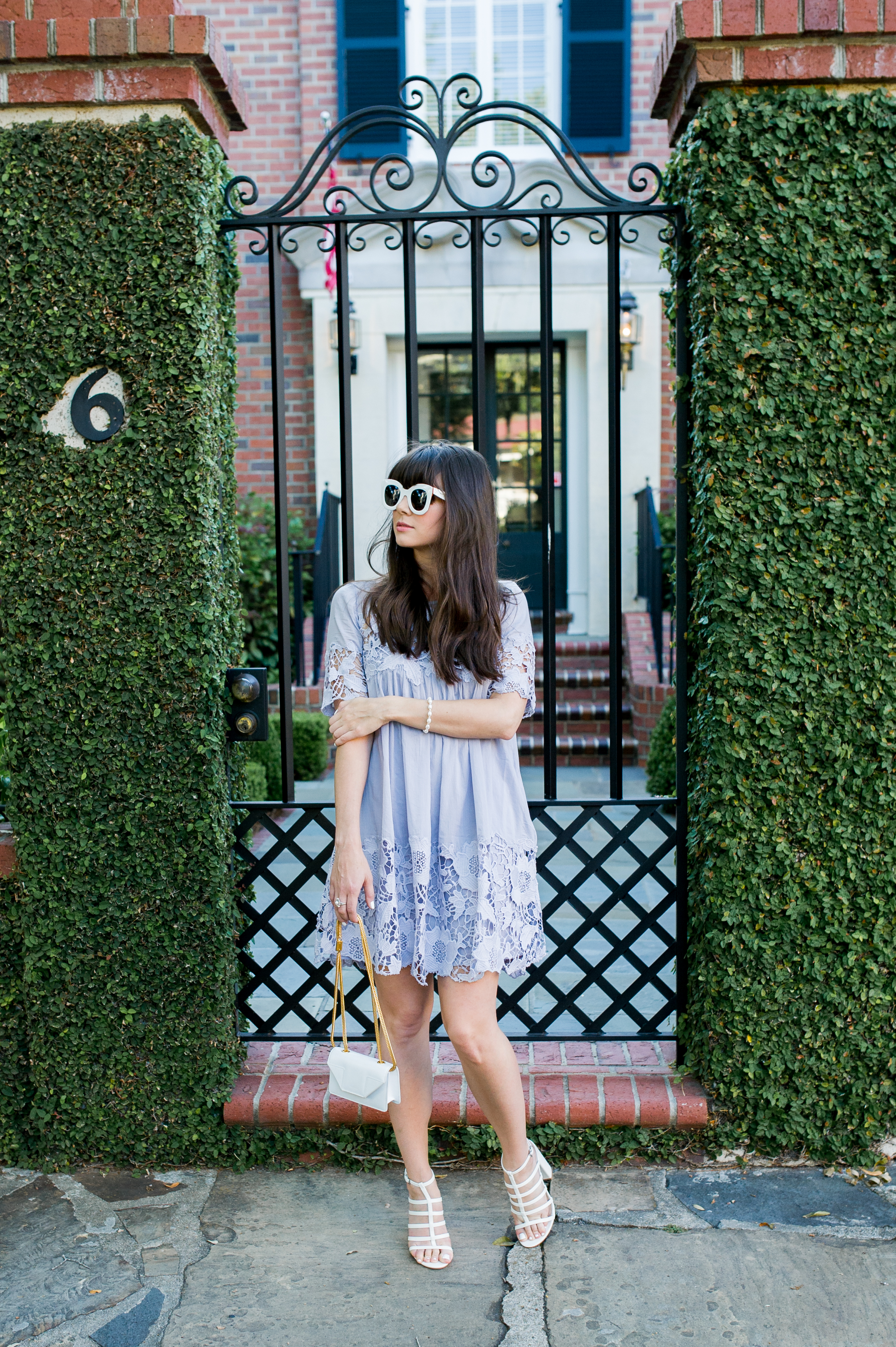 Over the next week, I'll be continuing to share with you little snippets of our trip last weekend to Charleston. As I mentioned in a previous post, we were only there for a couple of days, and I barely felt like we even scratched the surface of how much there is to do in Charleston! When Ryan and I went downtown shoot some photos one morning, it literally took us an hour to move past the same block. Each driveway seemed to tell a different story – each with it's own unique landscaping and style.
As we wandered past the houses and snapped photos, I constantly found myself imaging what sort of person lived in each. I dreamed up each houses' owner and their personal style based on the landscaping and coloring of each home. This home was one in particular that I loved. As in, I dreamed up myself as the owner of this one!
Between the slate sidewalk out front, the giant ivy-covered pillars, intricate fencing, and just a sliver of the front door peering out from all of the greenery that secluded the home from the rest of the world, I was instantly ready to move in. There was something so magical and mysterious about this one – hence why we immediately stopped and it became the location we snapped photos of this equally as lovely lavender lace dress from Anthropologie at Durham.
Photos by Ryan Sides
SHOP THE POST
---
DRESS: ANTHROPOLOGIE | SANDALS: ASOS | SUNNIES: CÉLINE MARTA (similar) | BAG: SAINT LAURENT (similar) | JEWELRY: PEARL BRACELET, PEARL RING
---
---