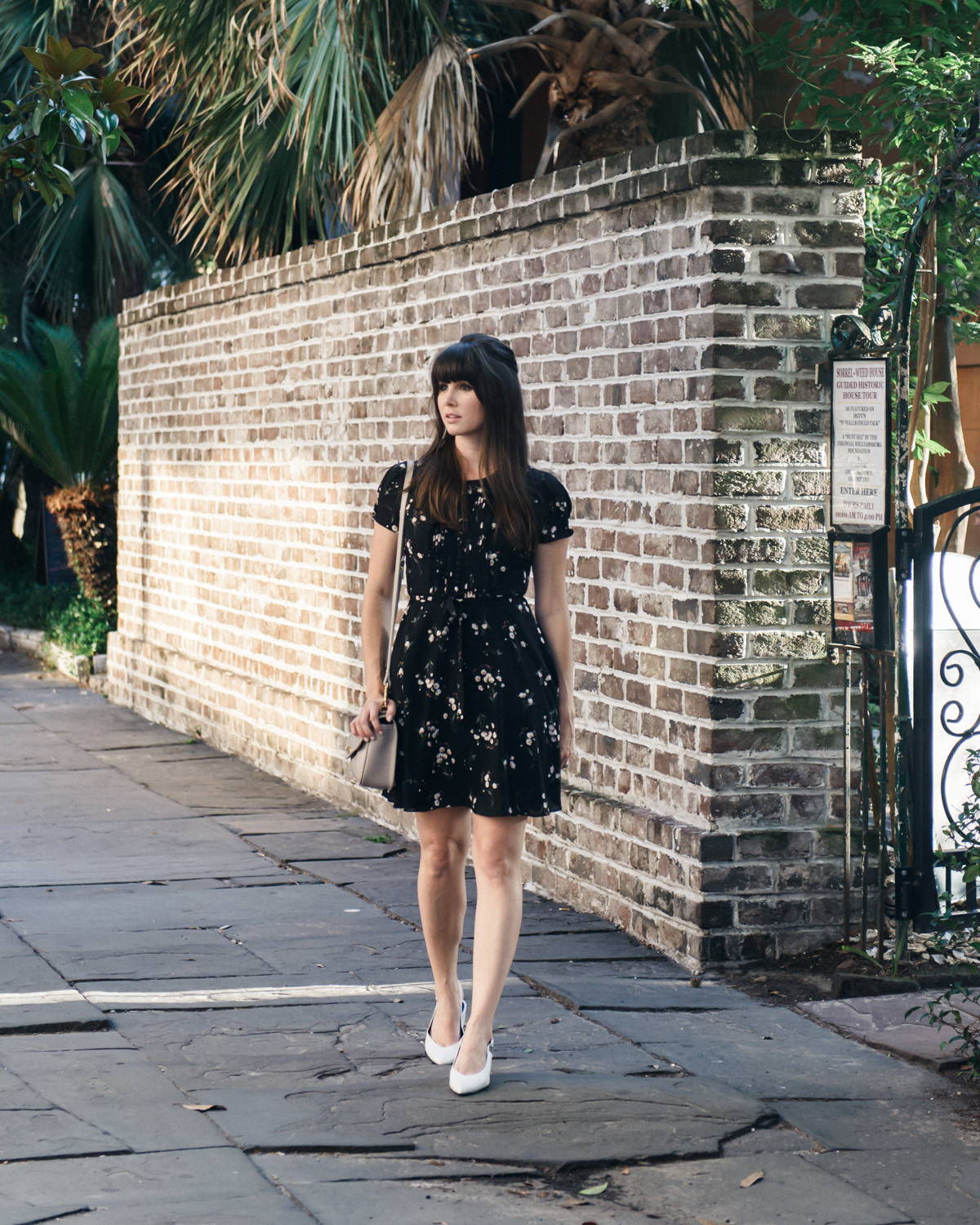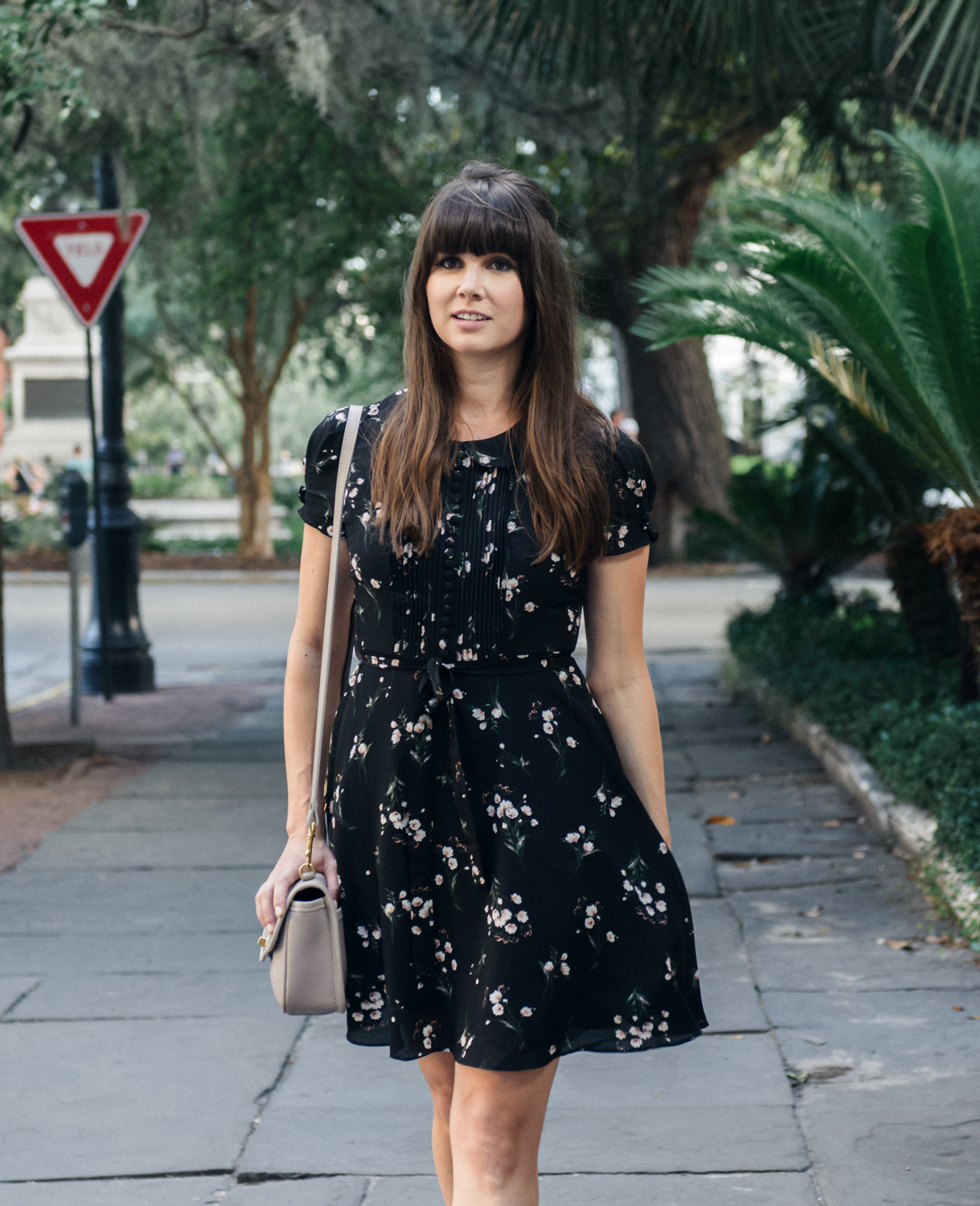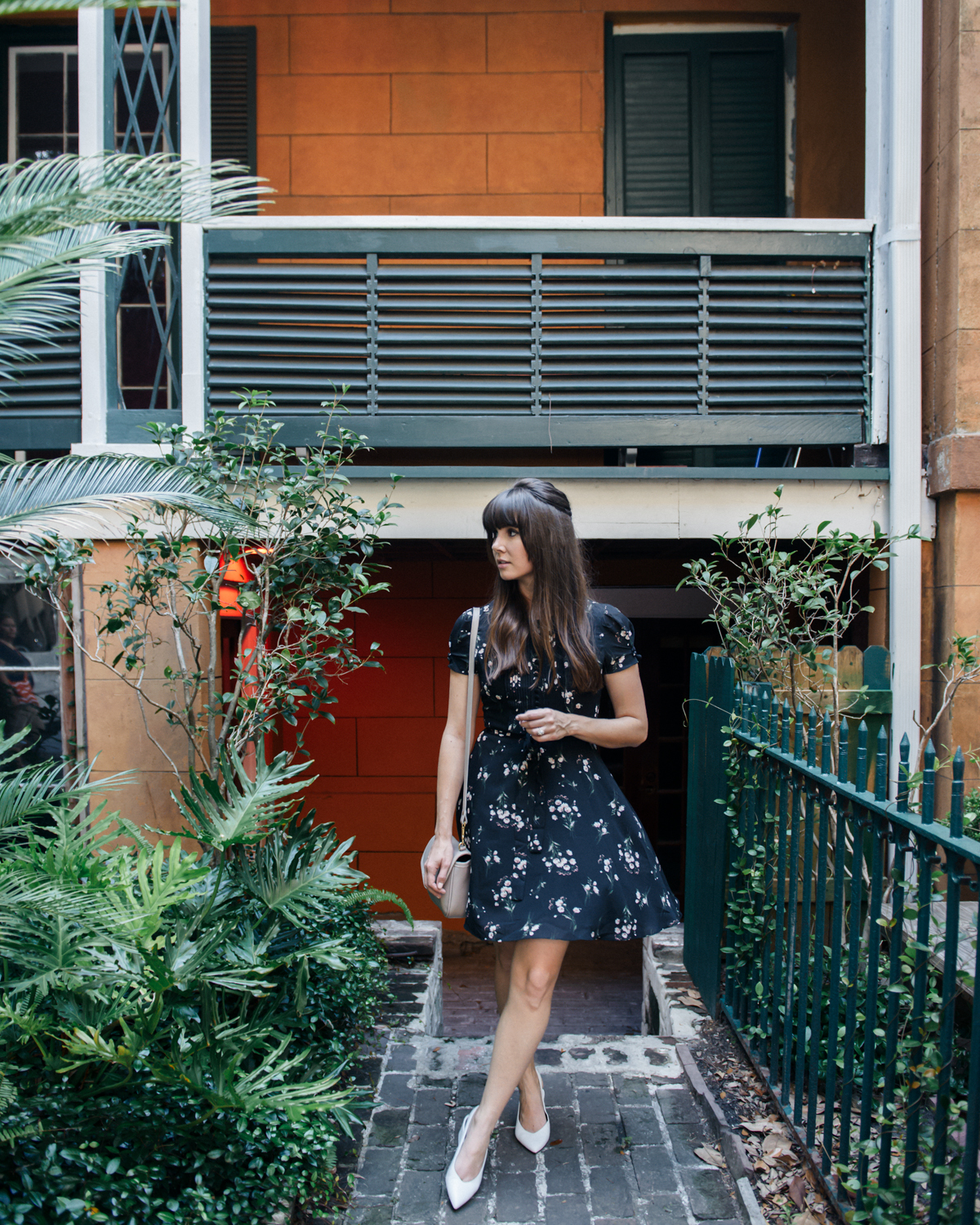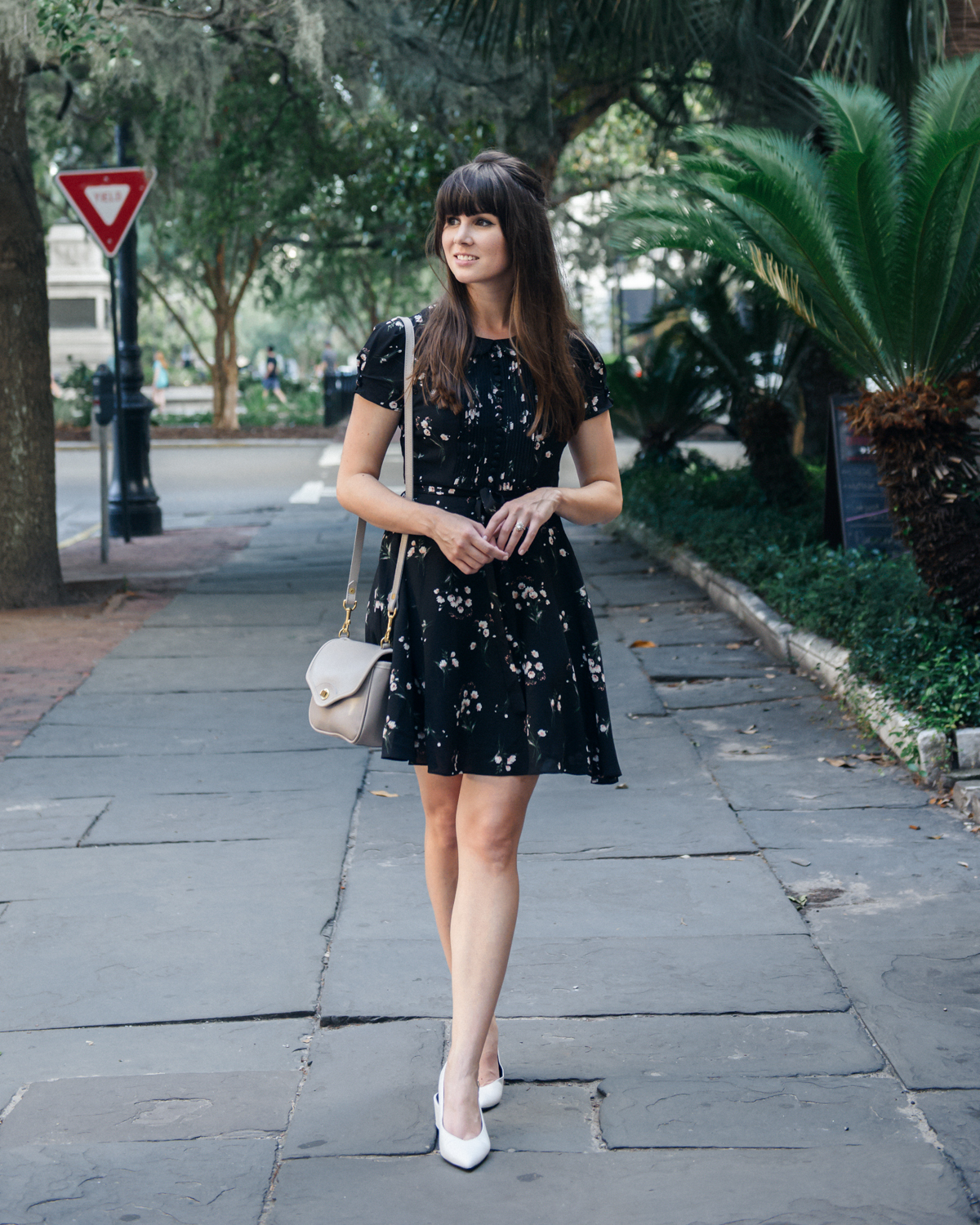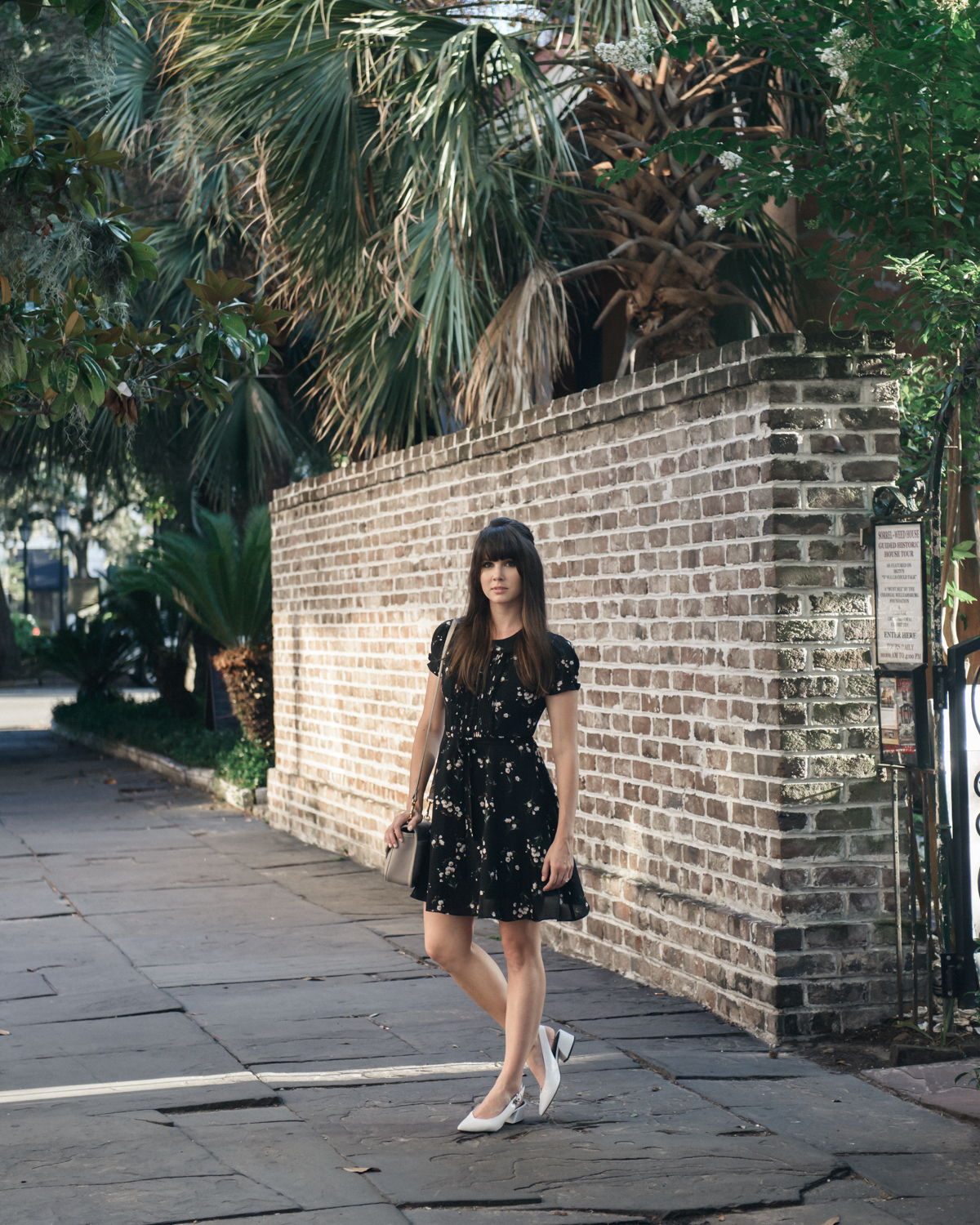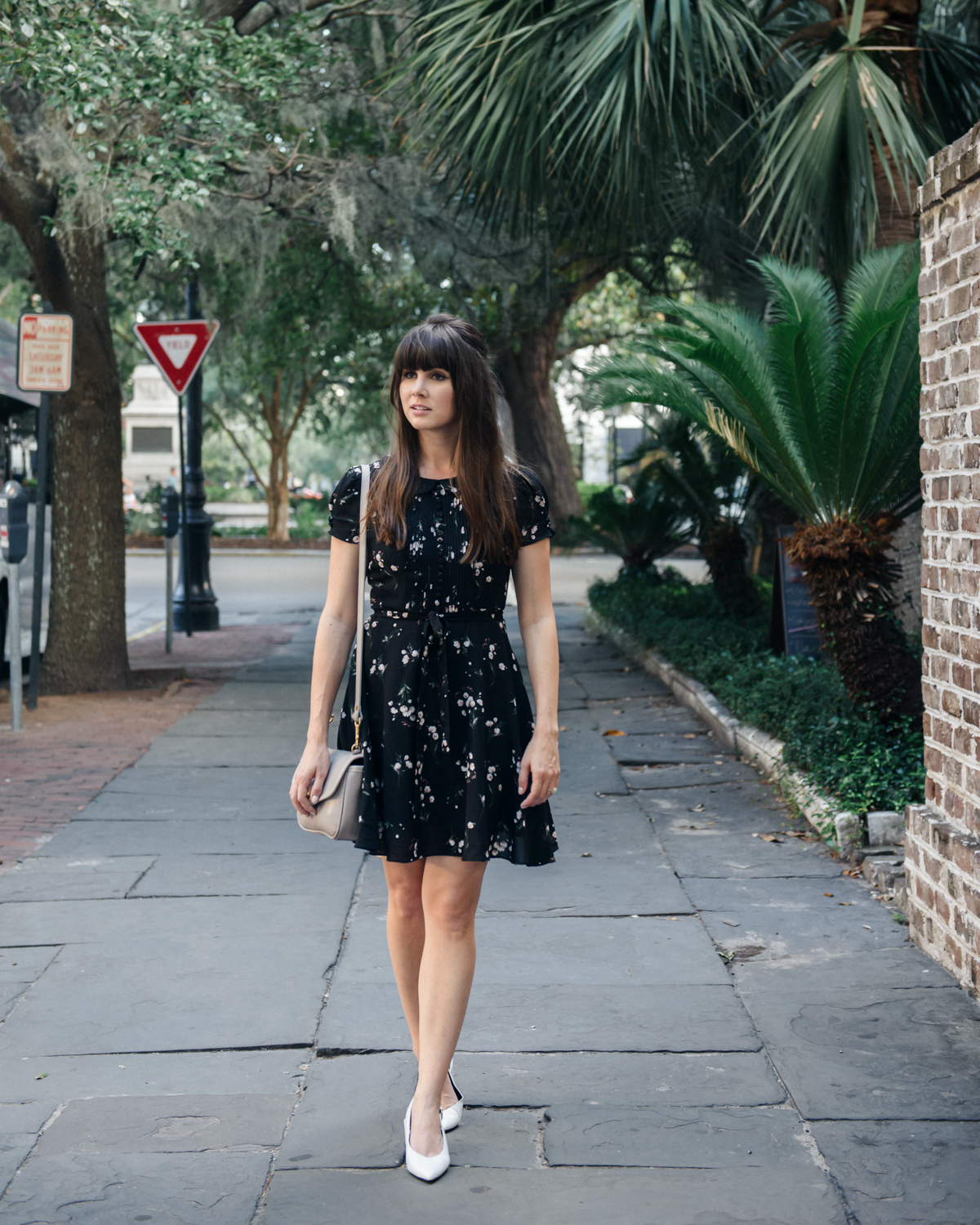 When I think summer wardrobe, my mind immediately goes towards whites, pastels, and floral printed fabrics. I've always followed the simple equation of higher temps equals a lighter colored ensemble. However, only a month into summer and scorching temps, I'm already finding myself reaching for something a little more unpredictable for this time of year.
Instead of my usual pastel picks, I started gravitating towards darker shades – in particular my little black dresses that have been sitting neglected since last fall. I was pleased to discover that some of my favorite LBD's remain completely appropriate for this season (regardless of what the thermometer reads) if it's styled correctly. Keep reading below for my tips on picking the perfect black number for your next social outing.
Lighten with Accessories
Opt for less intense colors or neutrals when it comes to your accessories. I love a white sandal or pump in the summertime paired with a structured white bag or pastel crossbody. This keeps the outfit feeling fresh and less formal.
Free Flowing Fabrics
While our LBD's of winter are made of wool and thicker materials, make sure your summer dresses are breathable – look for linen and chiffon options to keep your sweating to a minimum during summer's hottest temps. Even in Savannah humidity, this dress from Chicwish kept me nice and cool thanks to its breezy material.
Keep it Playful
Summer always feels like the perfect opportunity to be more daring with our wardrobe choices – keep this in mind when selecting your LBD! Experiment with ruffles, fringe, and embroidery to keep your black dress from being anything but basic.
Photos by Ryan Sides
Shop the Post
Chicwish Dress · Marc Fisher Shoes · J.W. Hulme Co. Bag