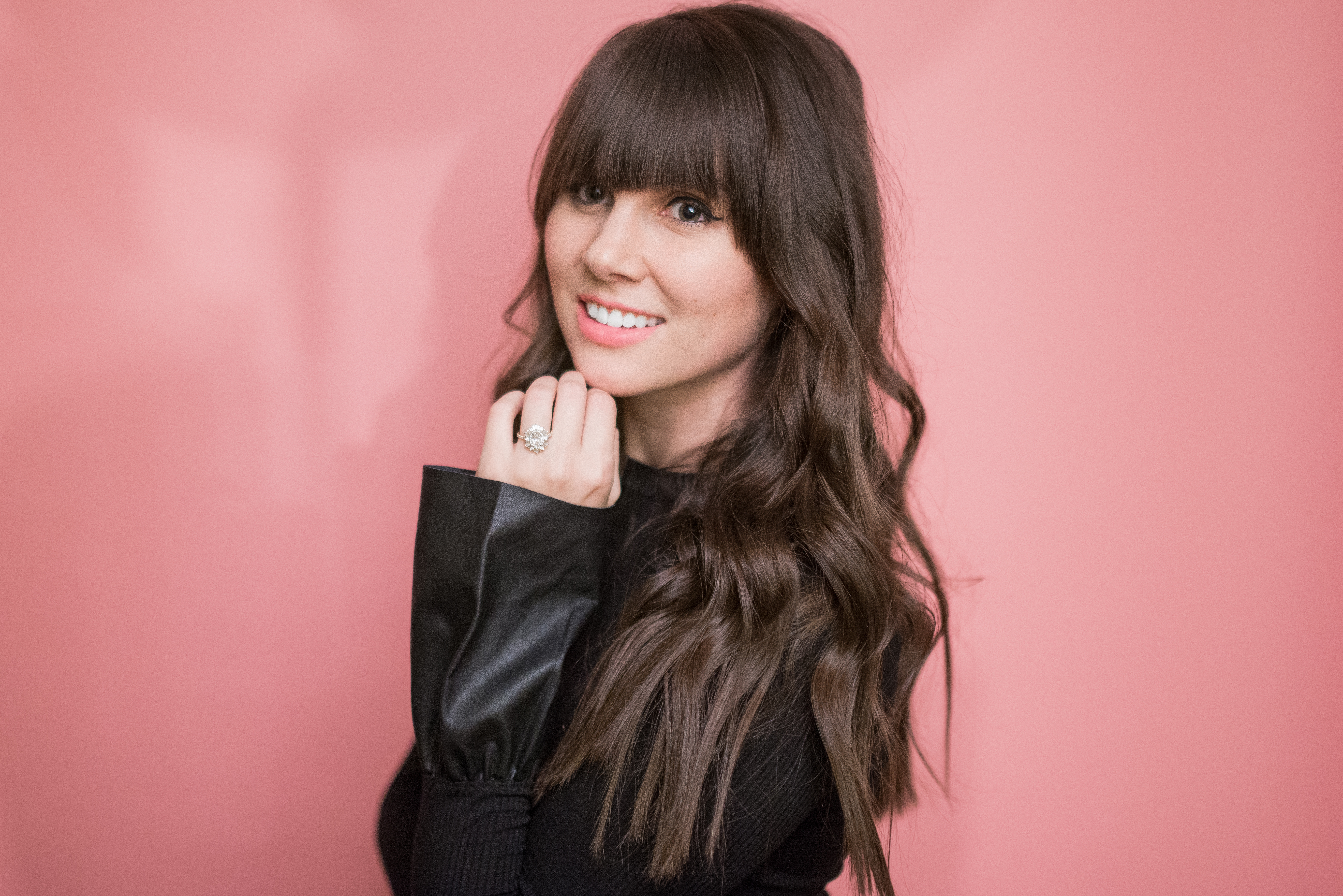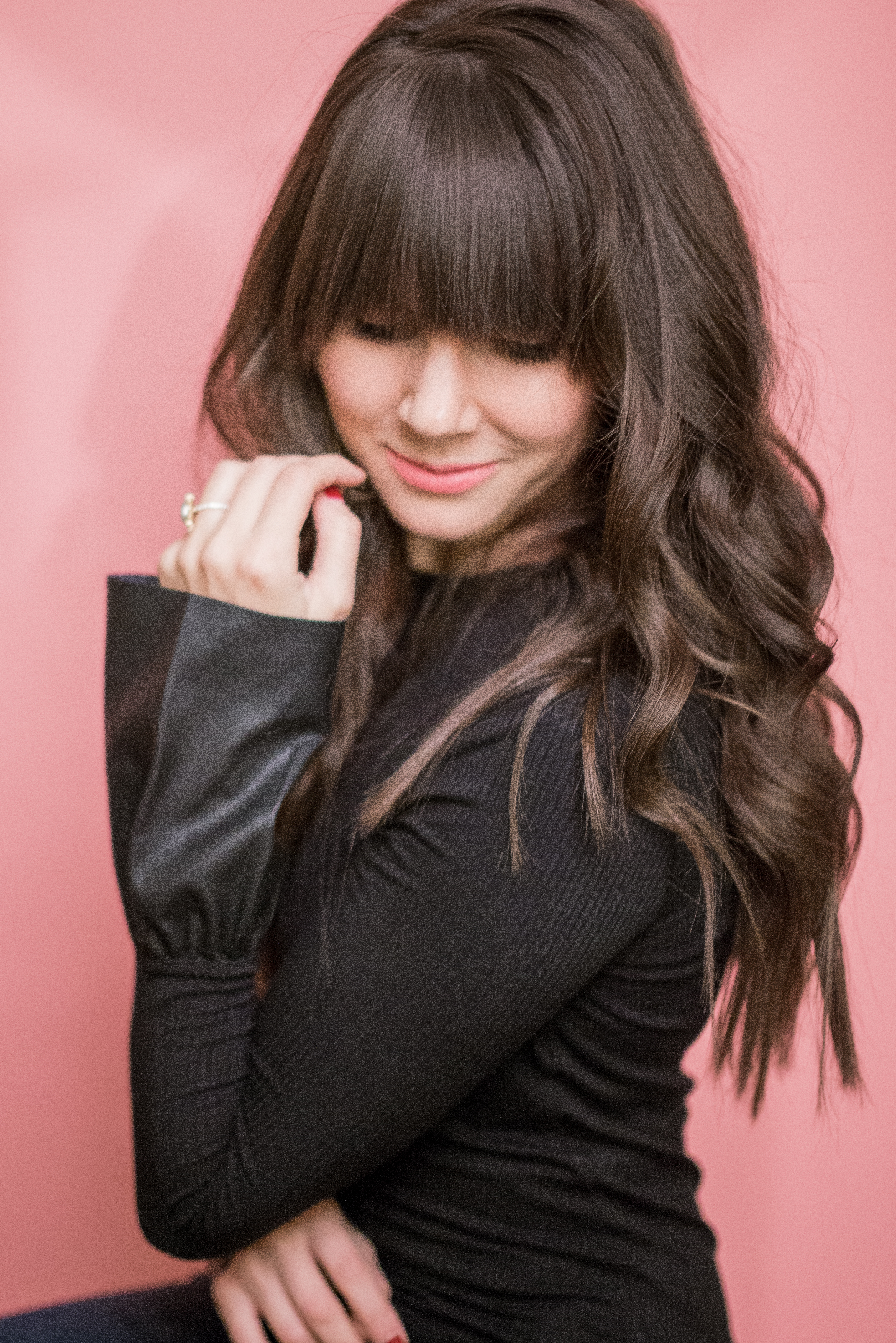 Though my hair has changed a bit over the years, going from incredibly long, to short, with bangs, and now somewhere in between, one thing has stayed consistent. I'm all about having sophisticated yet un-done curls! It's been my go-to hairstyle since high school, and though I'll play around with new do's here and there, I can't help but go back to a soft and romantic curl to feel most like myself.
When my curling iron I've had since middle school finally reached it's end and I was on the hunt for a new wand, there was only one brand that was an option. T3 curling wands are without a doubt the best in the game. My wand comes with an interchangeable trio of curling wands: one inch barrel, a tapered (pictured here), and a 1 1/2″ barrel. While I love each for different styles, the tapered wand gives me my modern take on a retro curl I love for my classic look. Follow the tutorial below to learn how to achieve the look yourself!
Start with blown out hair. Part your hair right above your ears and let bottom half hang. Clip up the top half in a bun on top of your head and out of the way. Spray a thin coat of hairspray (I like this one) and brush through hair.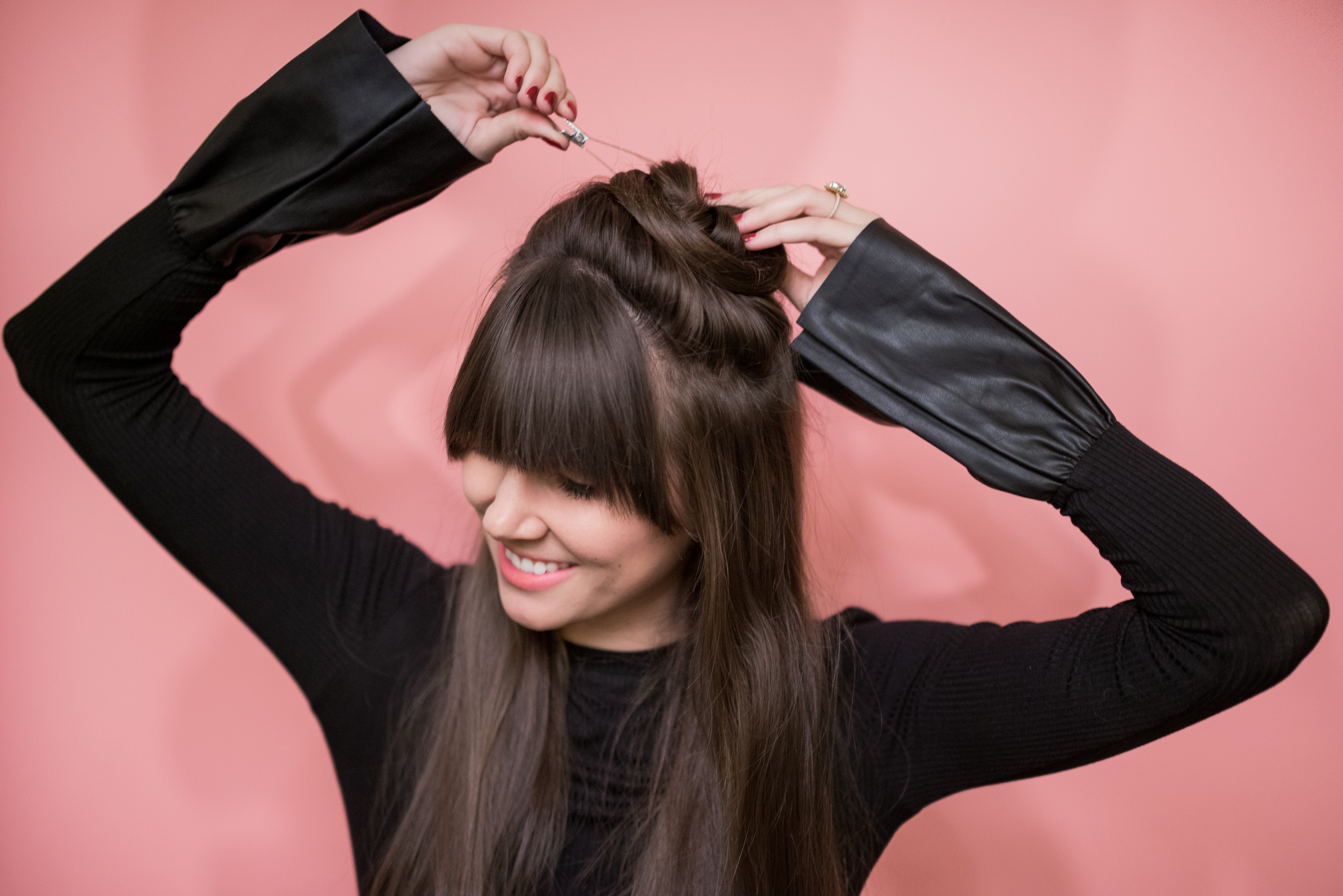 Straighten just the bottom couple of inches of your hair to give the look a more modern edge. It also helps the look be more sleek and chic.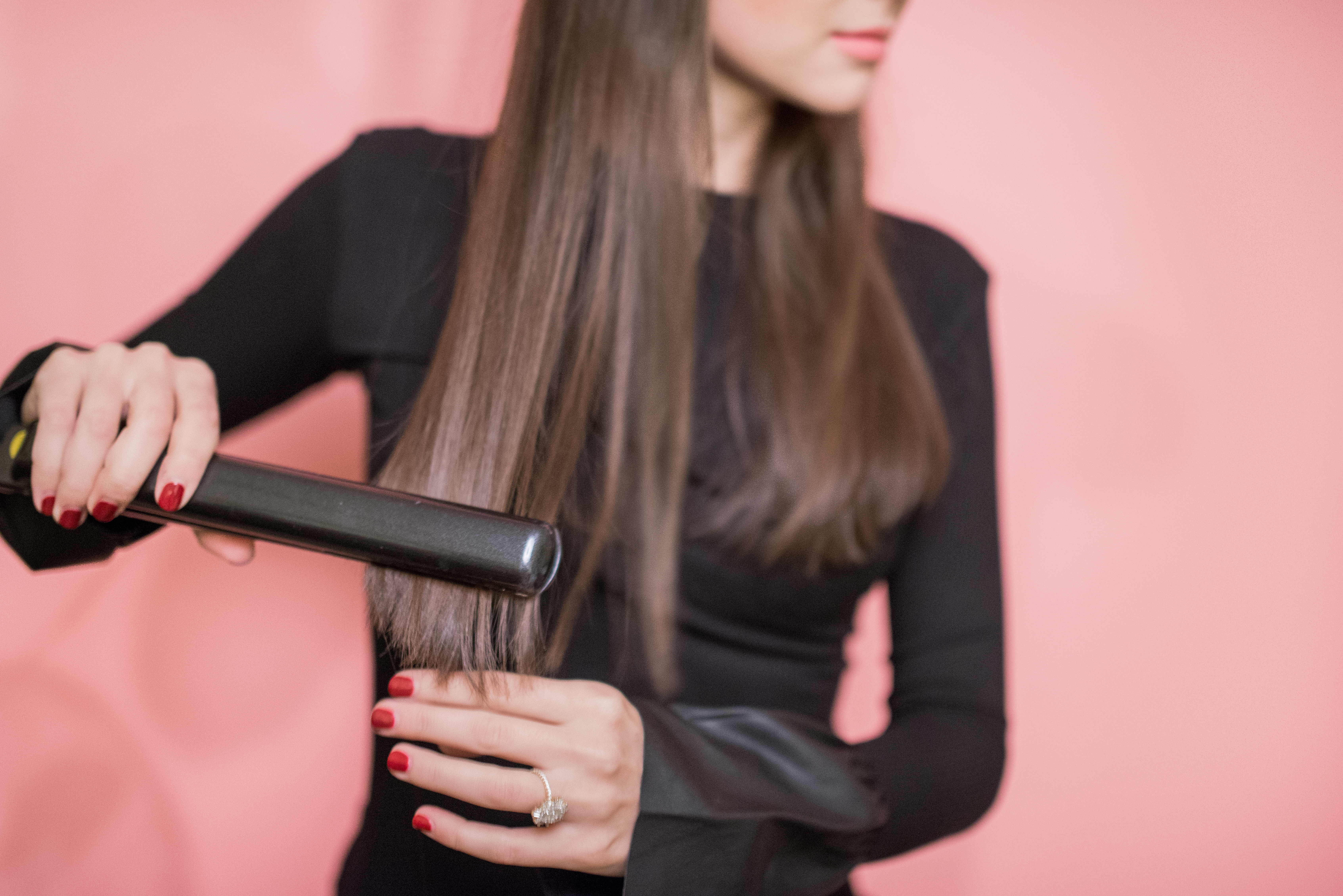 Start from your ears and work your way around, wrapping your hair from root to tip around the wand. Leave the bottom couple of inches out. Gently release the curl.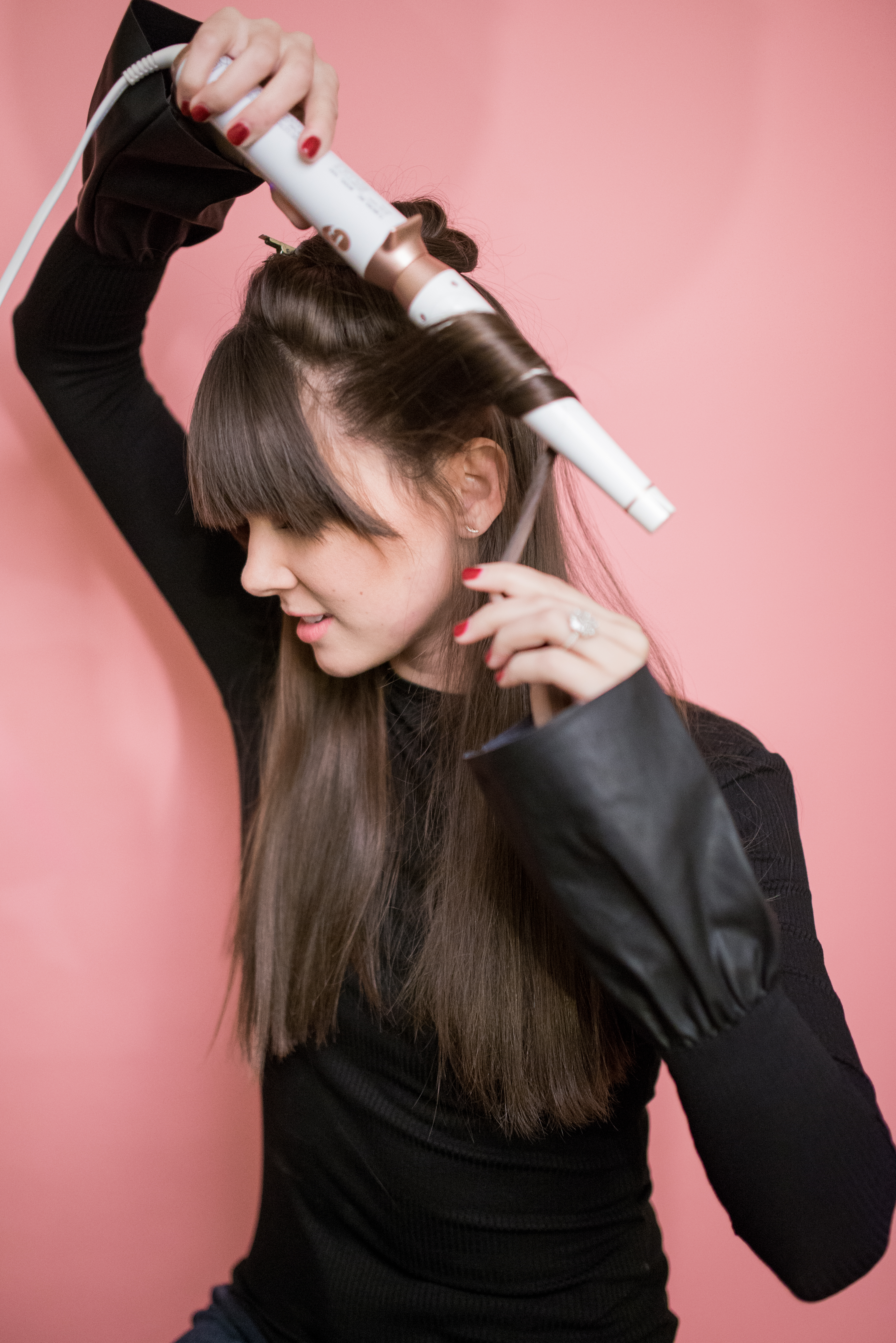 As you move around your head, wrap the pieces closest to your face away from your face, and then alternate curling towards and away from your face to give your hair more body.
Remove top section of hair and repeat the steps from above. This time, only curl hair away from your face.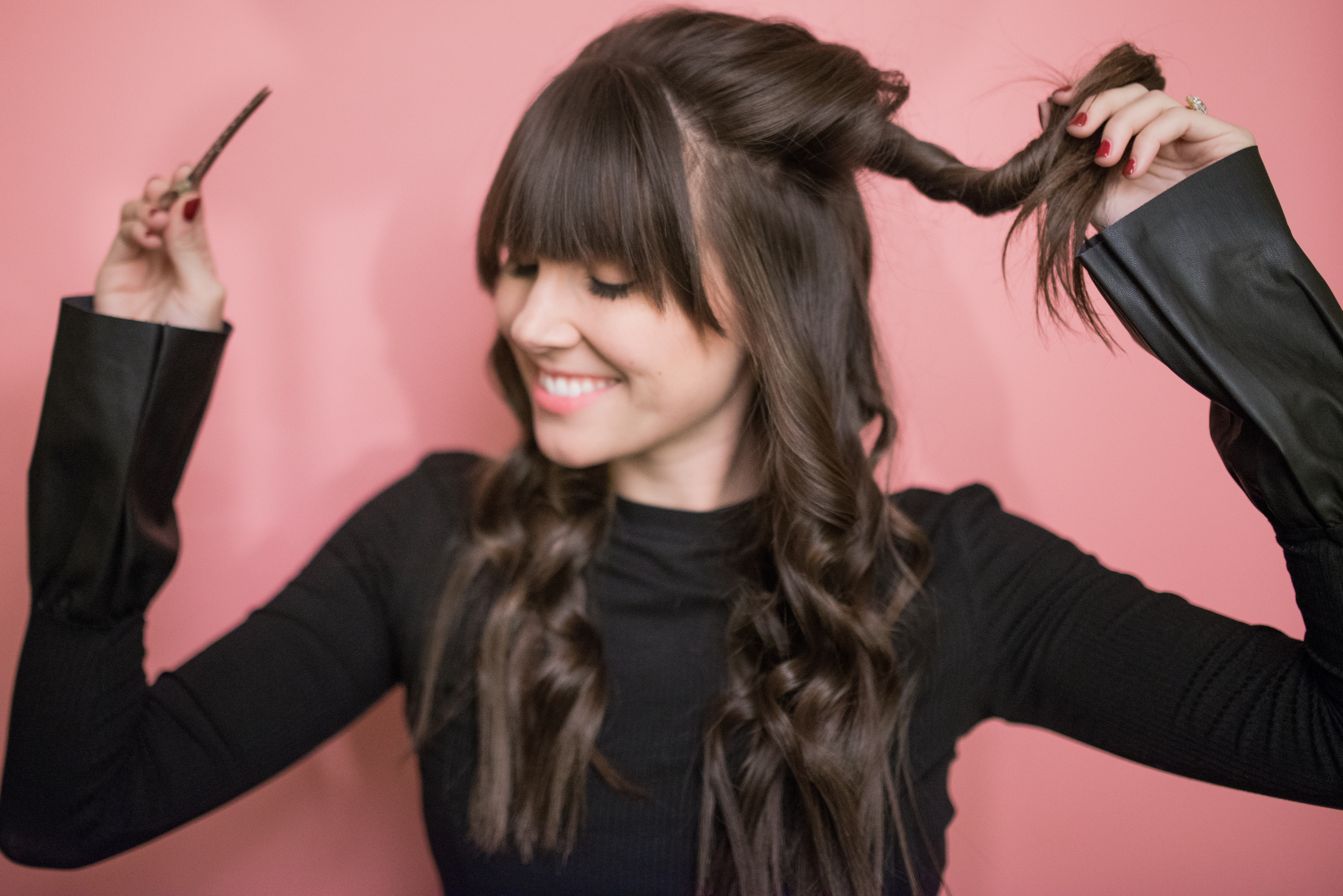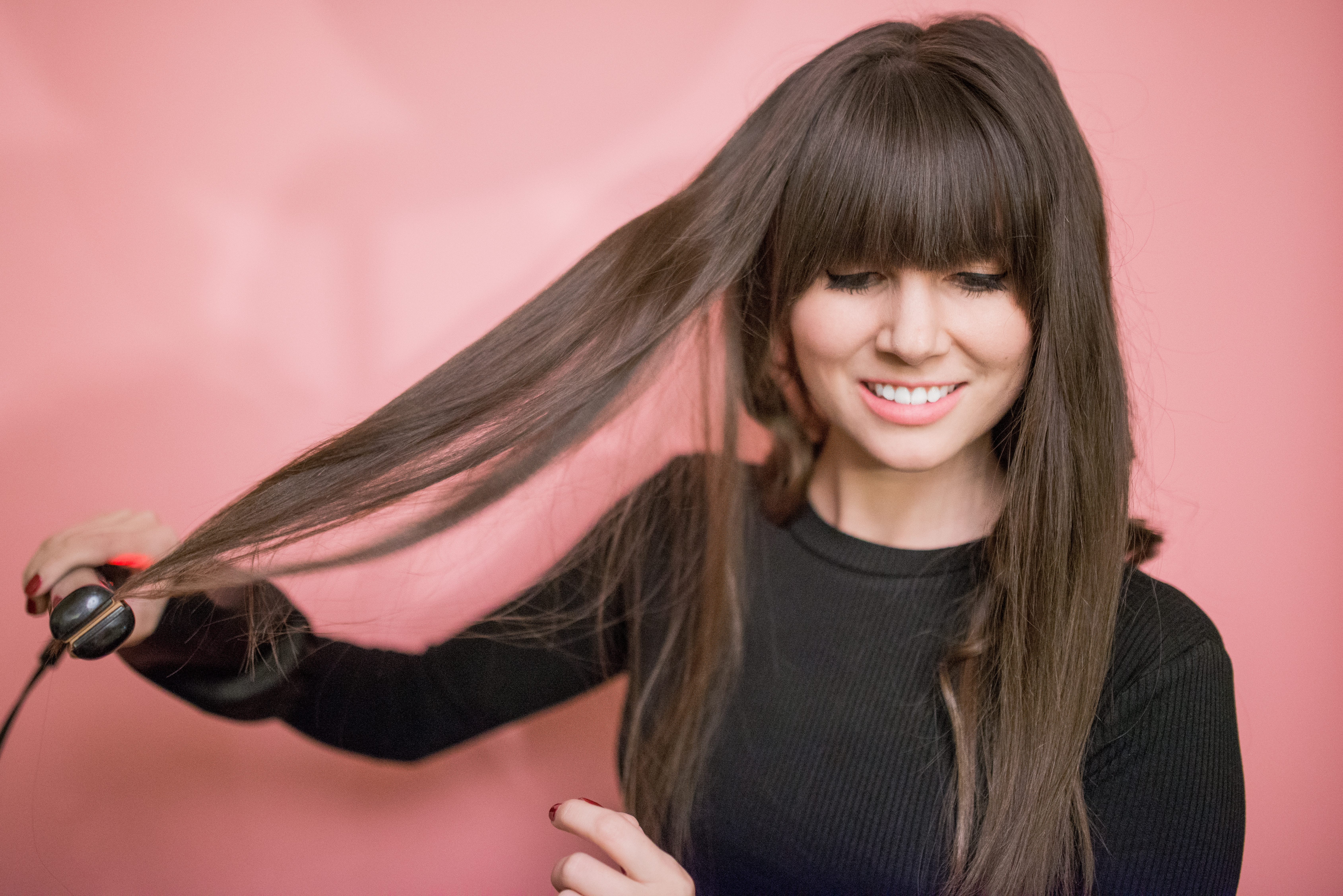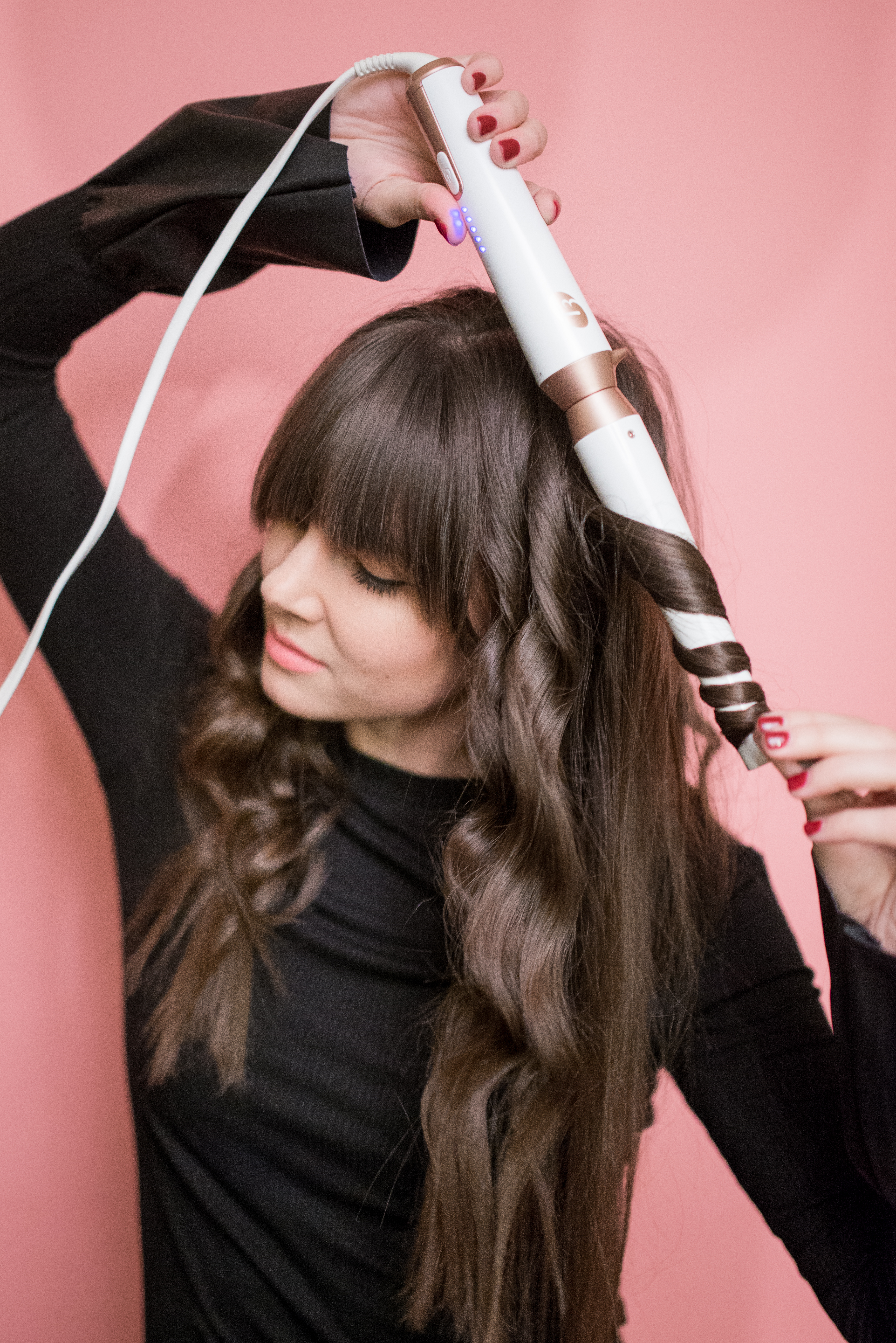 Run your fingers through hair to separate the curls and toss around a bit. Rub a small dab of this serum into the ends to prevent frizzing.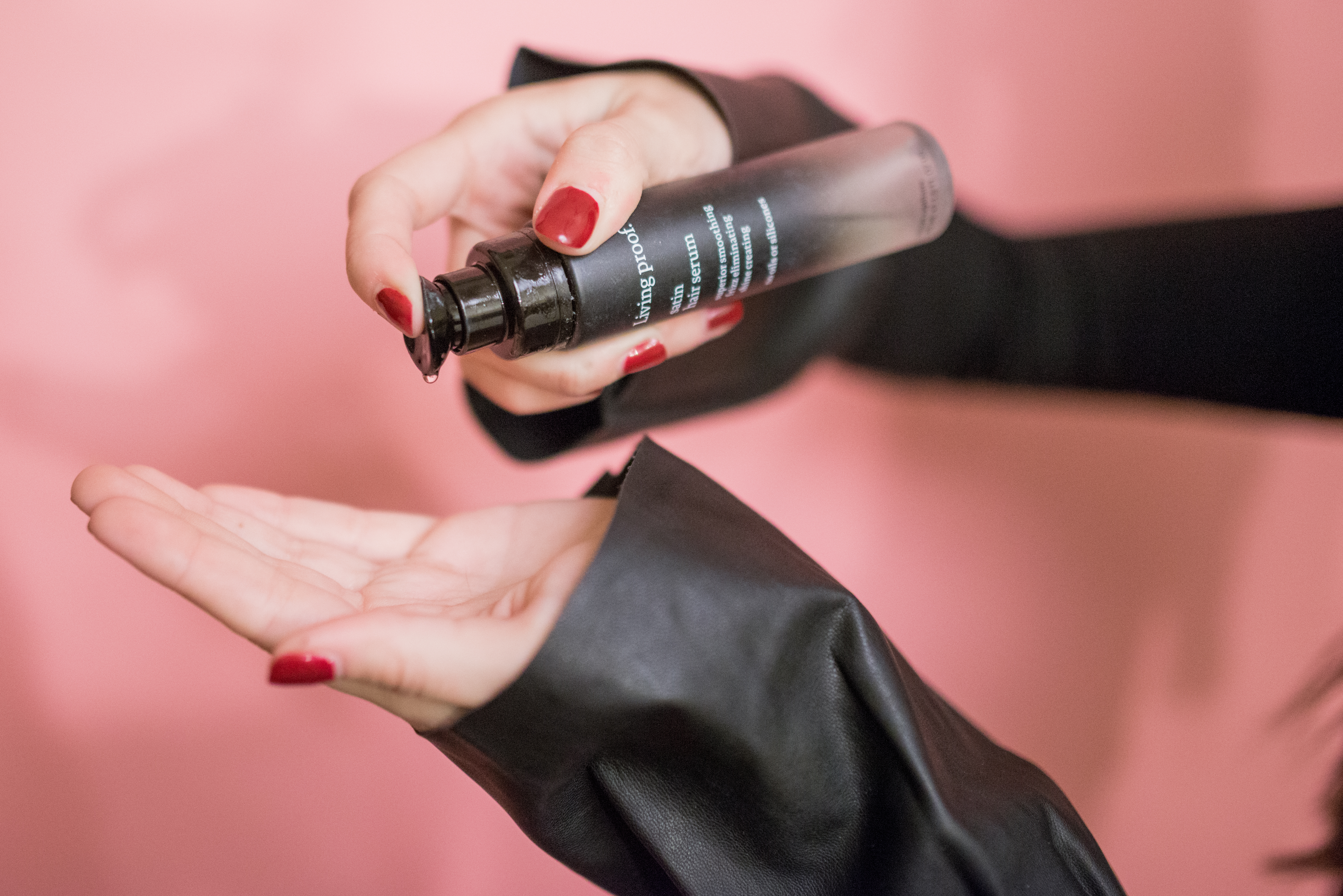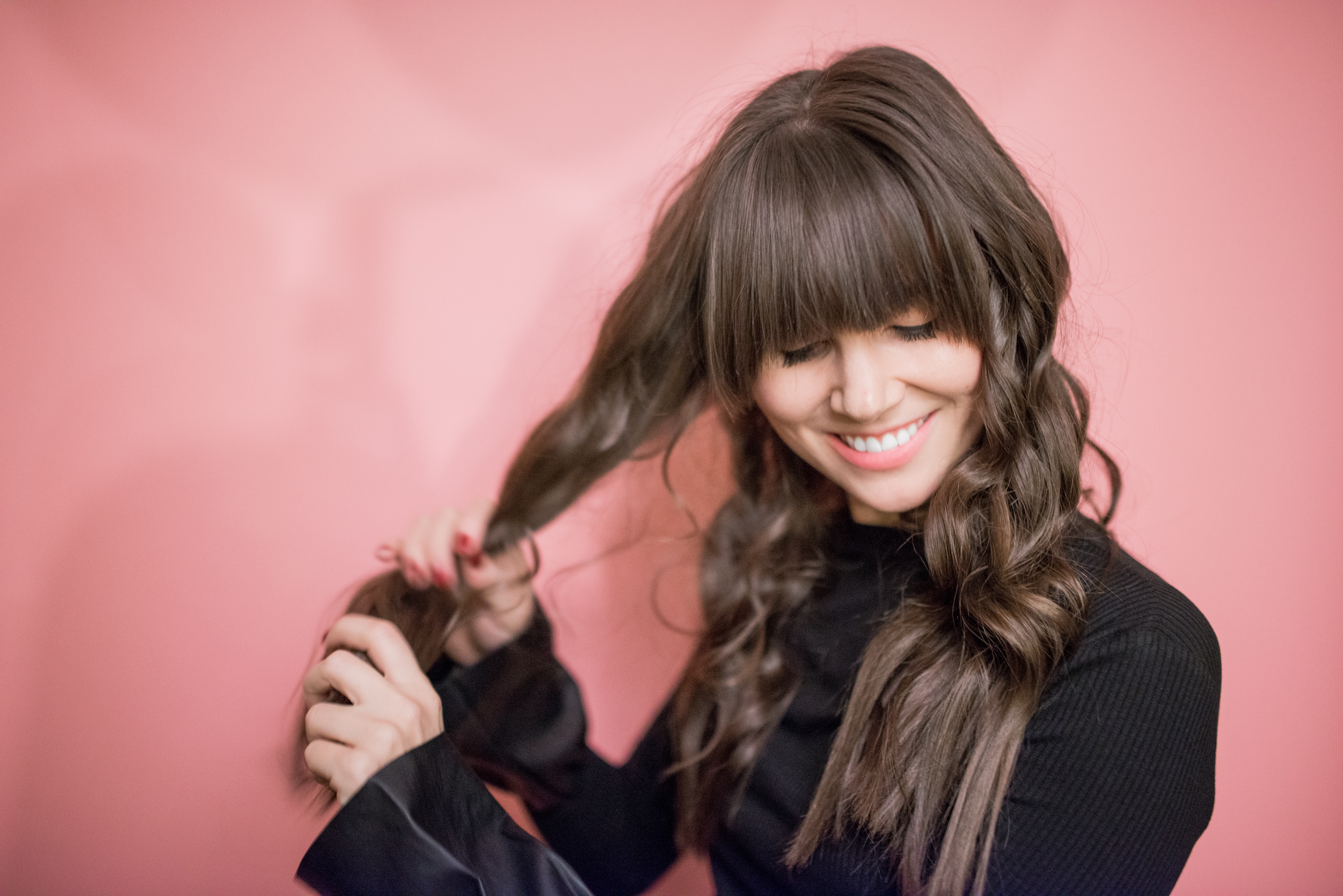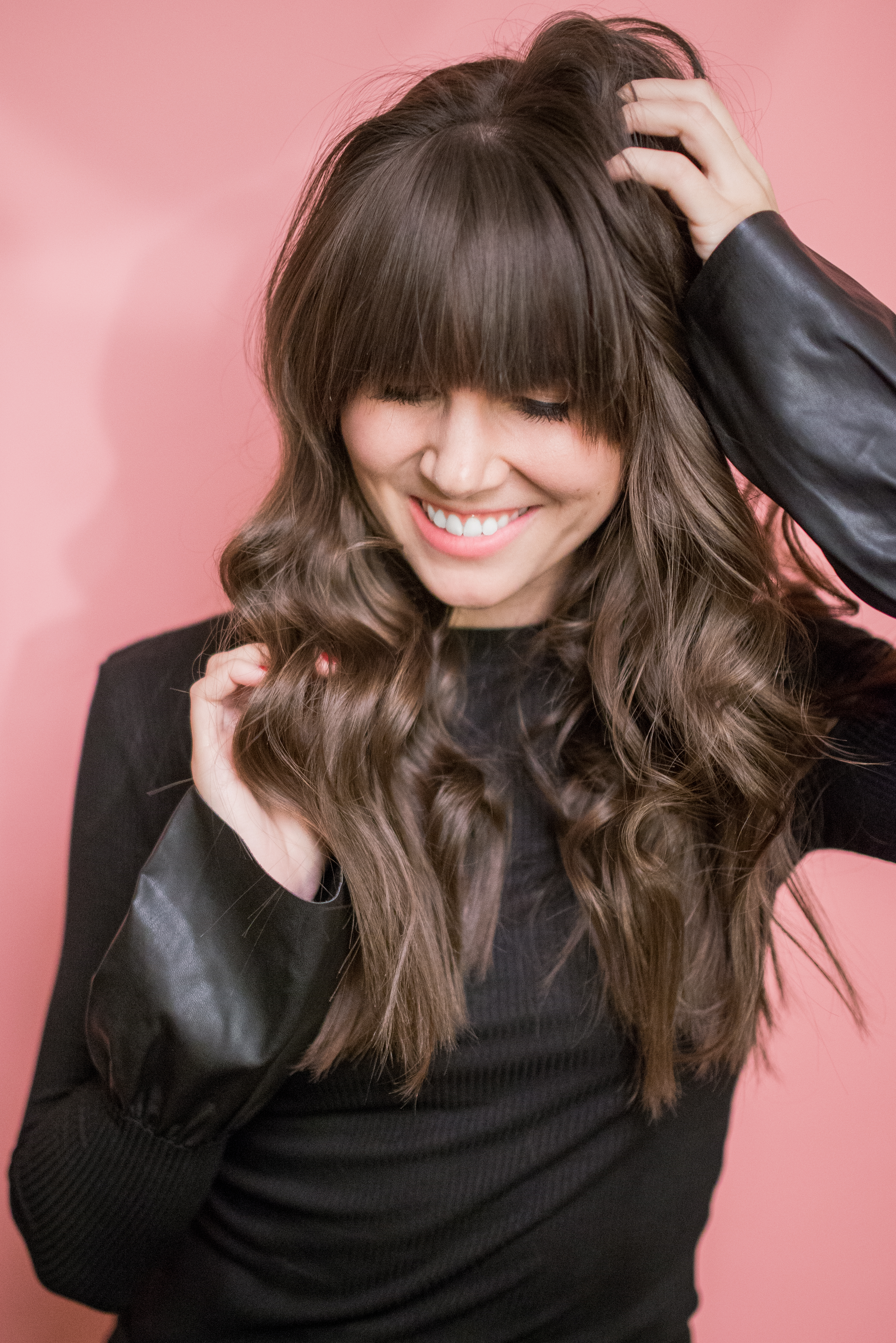 Finally spray with texturizing spray, and you're all set!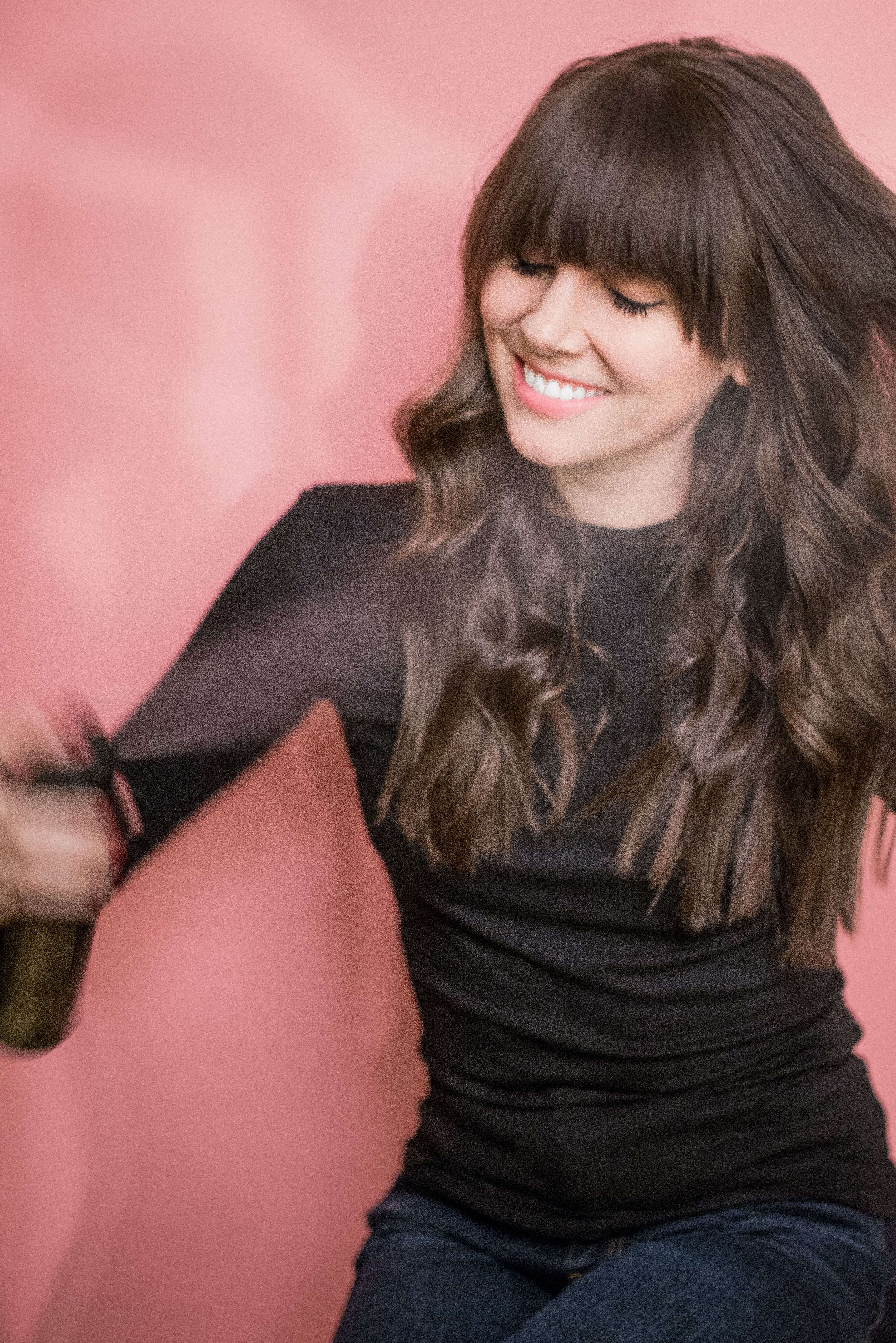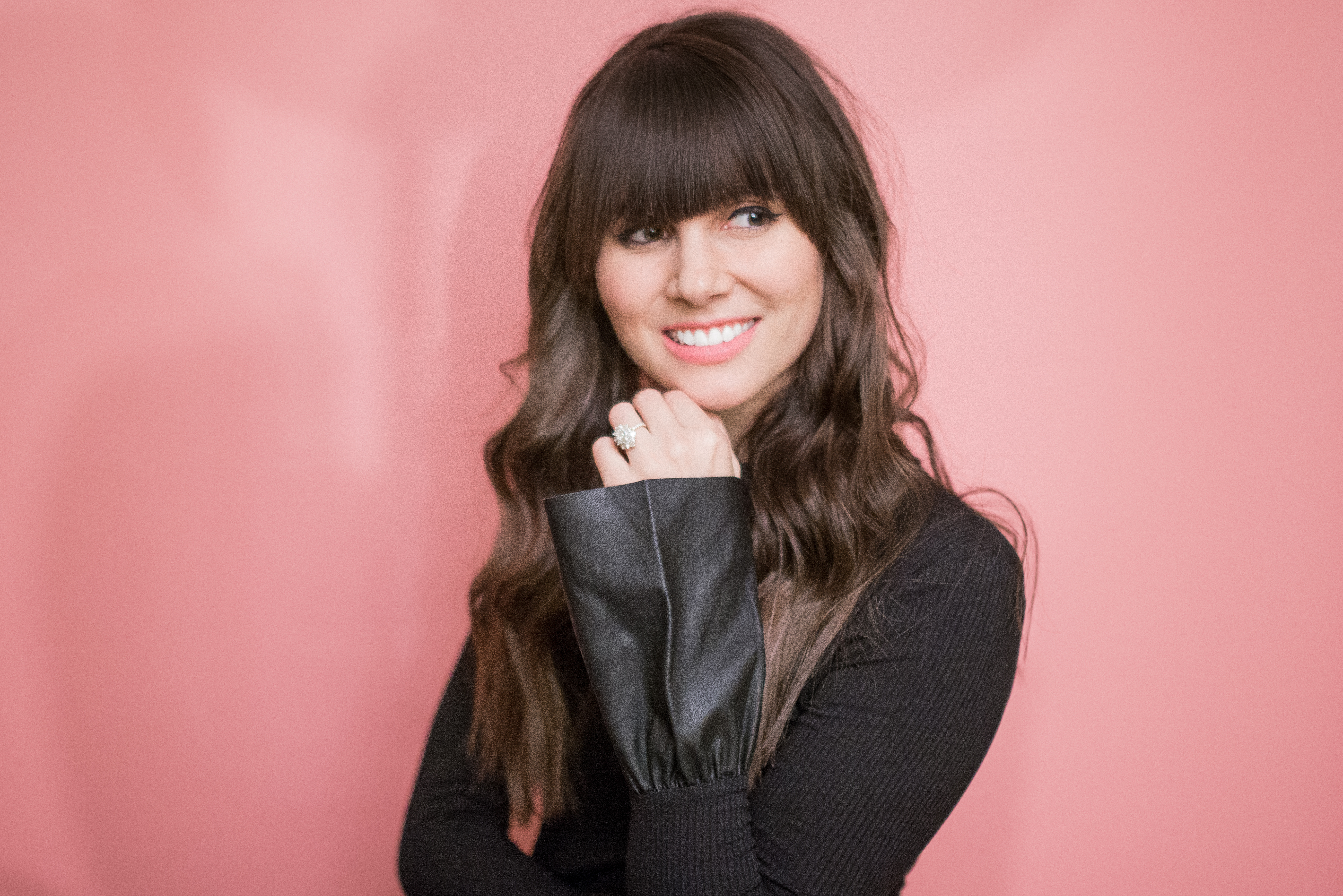 Photos by Ryan Sides
---
SHOP THE POST
---
T3 MICRO CURLING WAND TRIO (USING TAPERED BARREL)
---
---