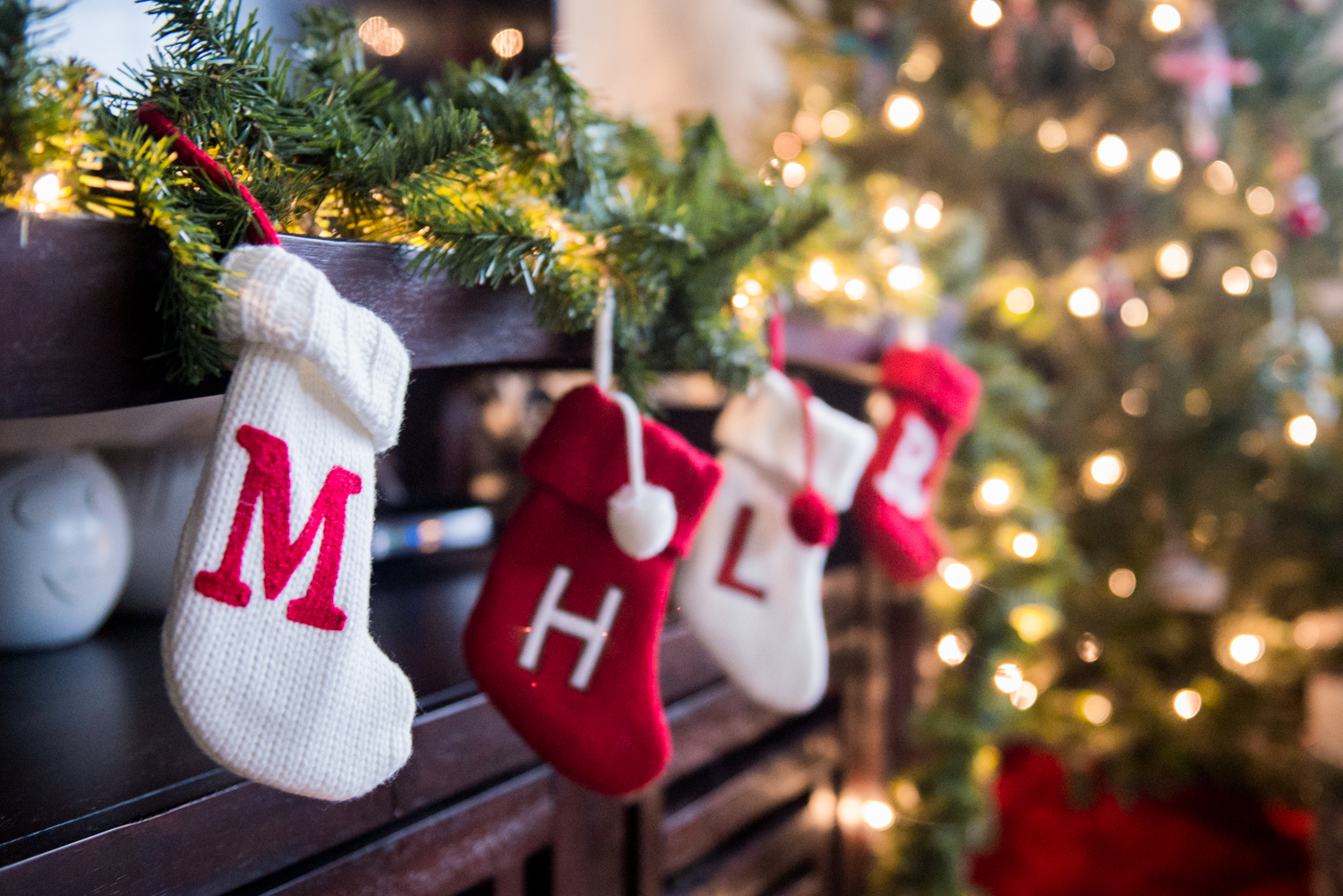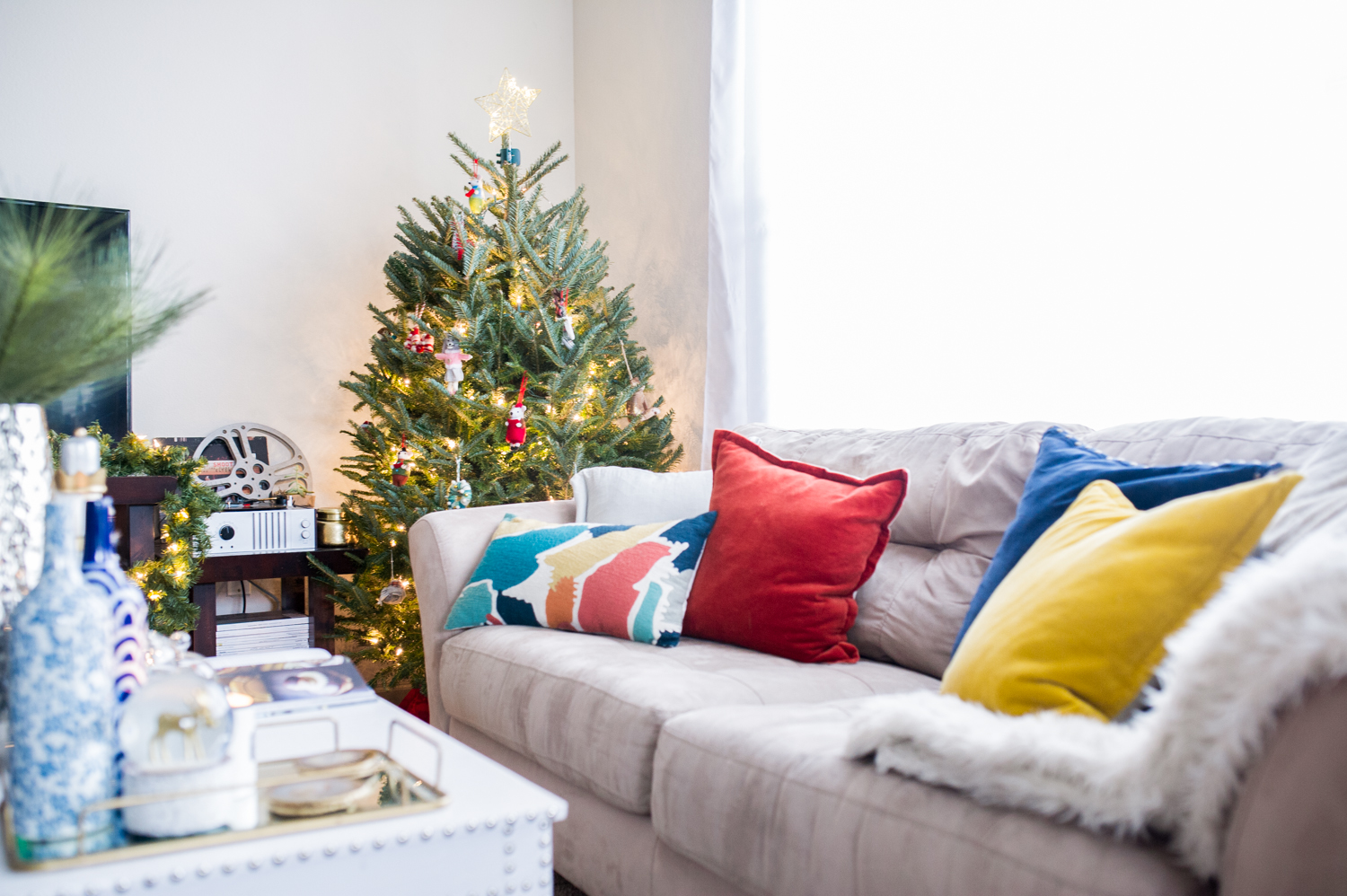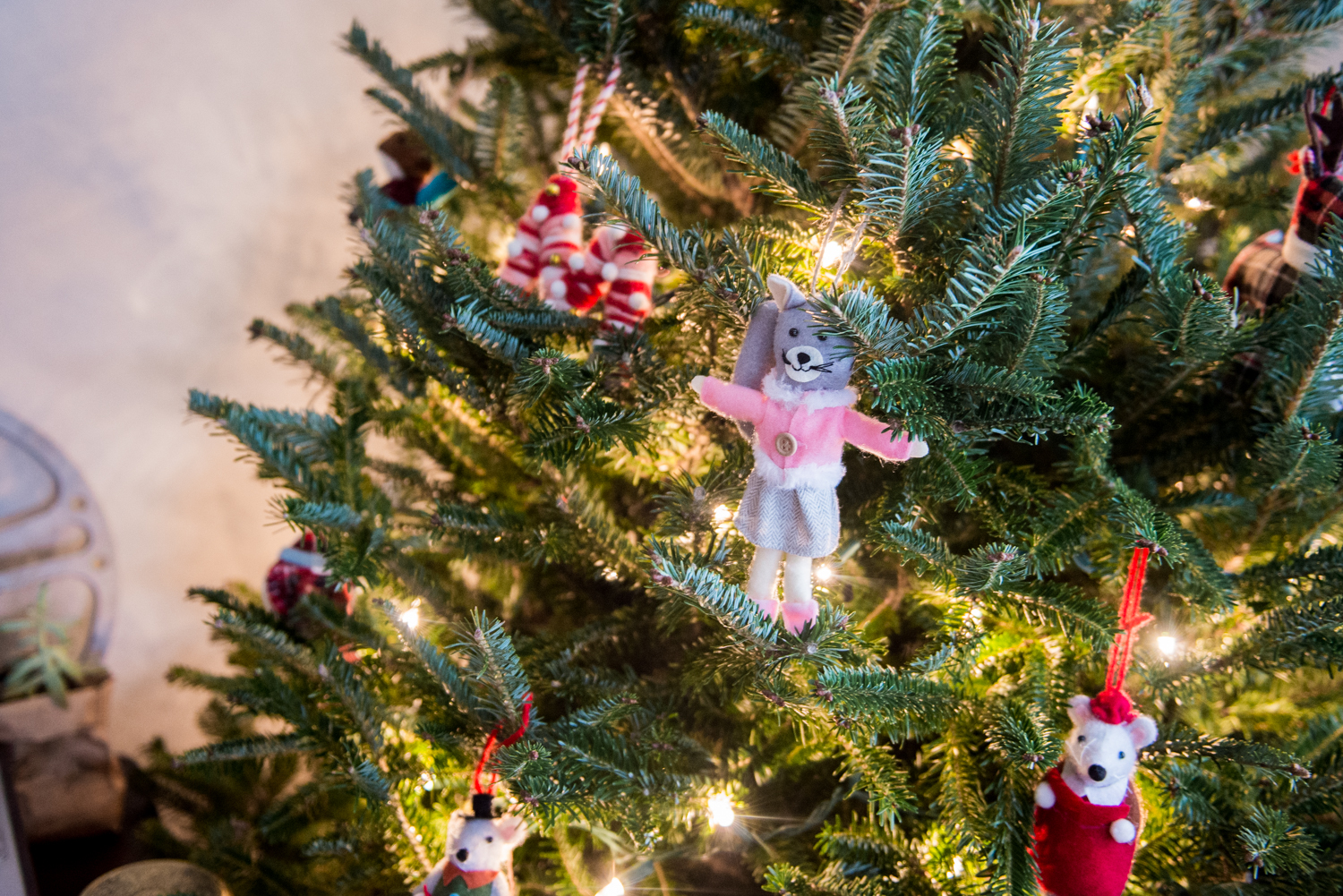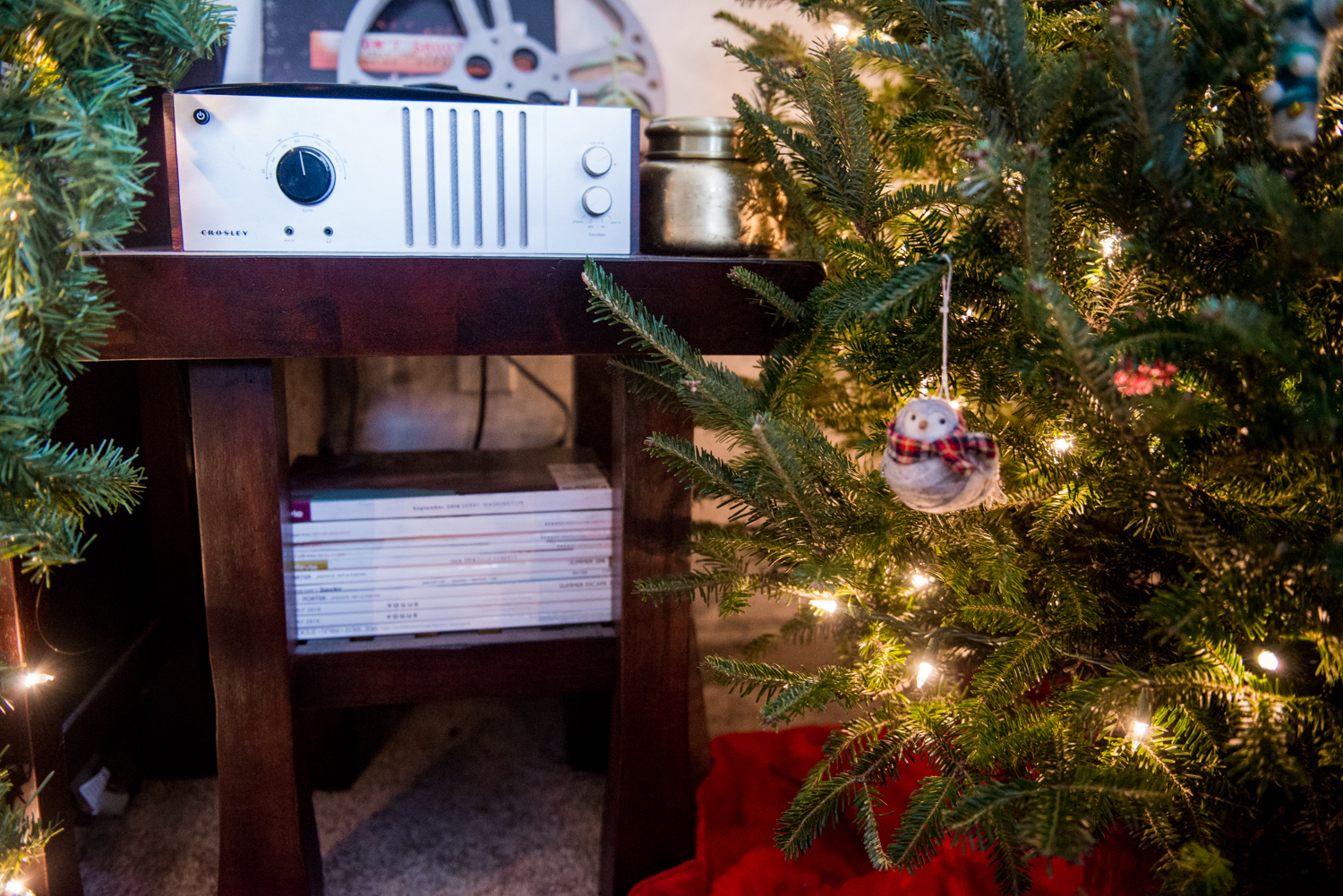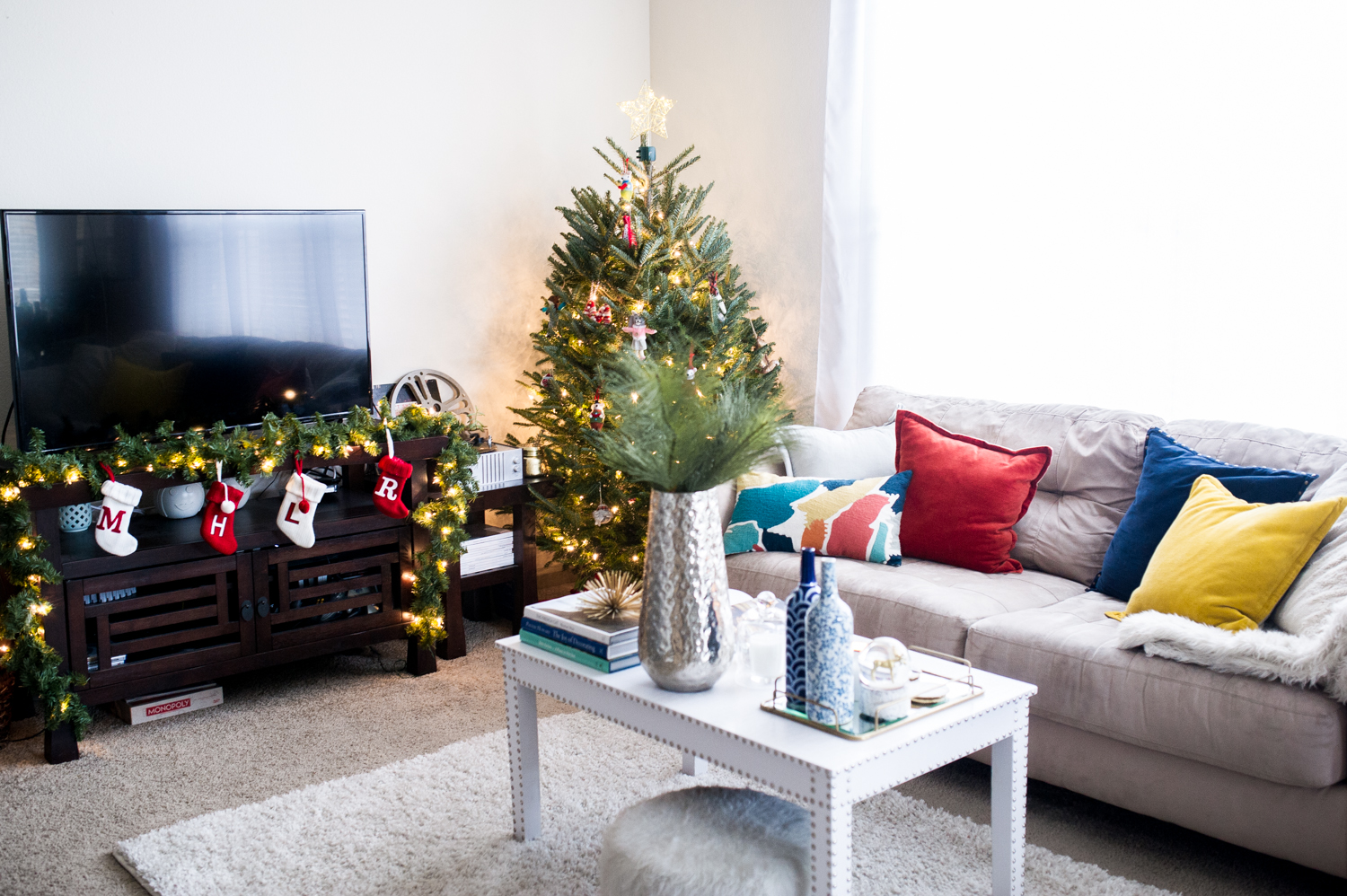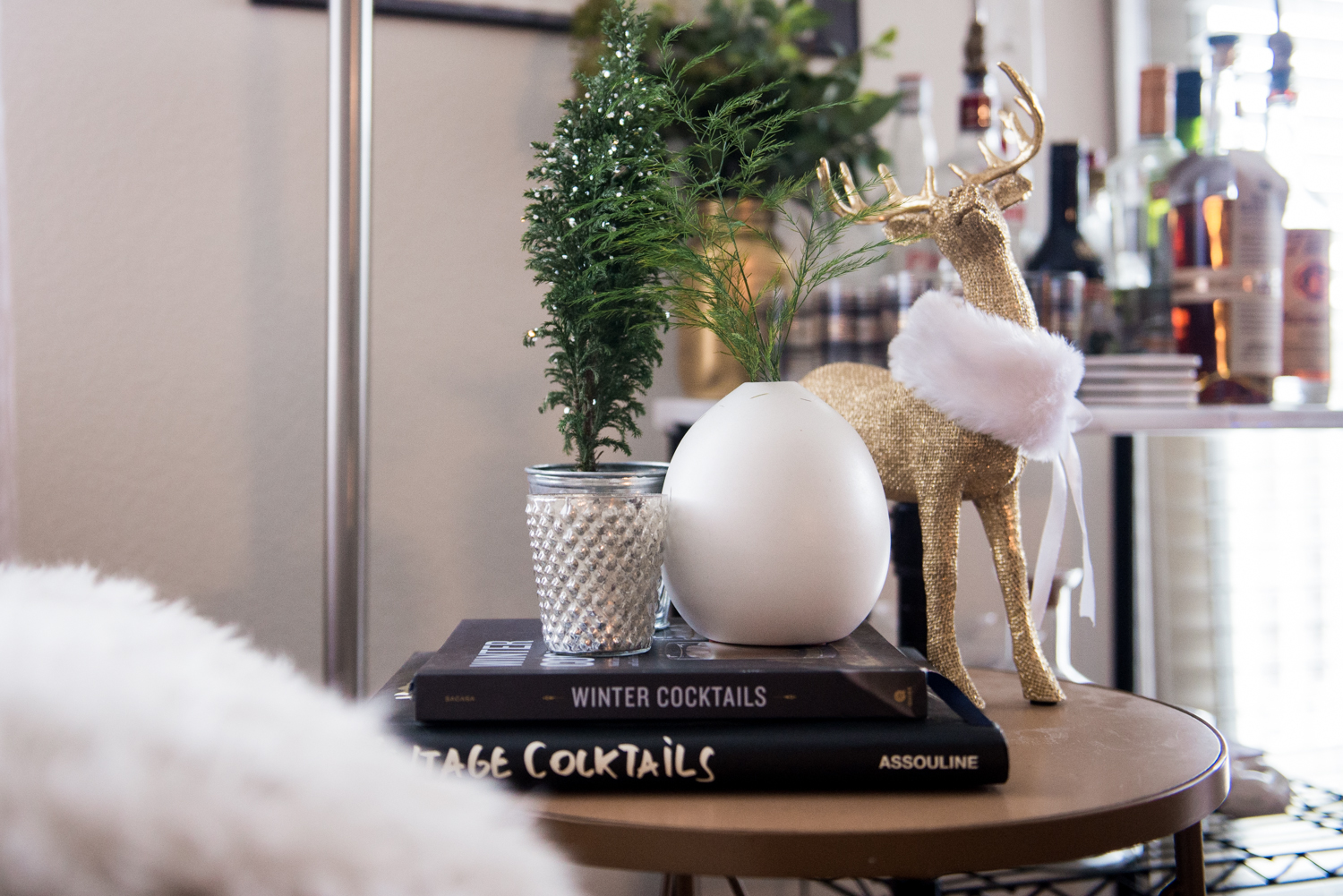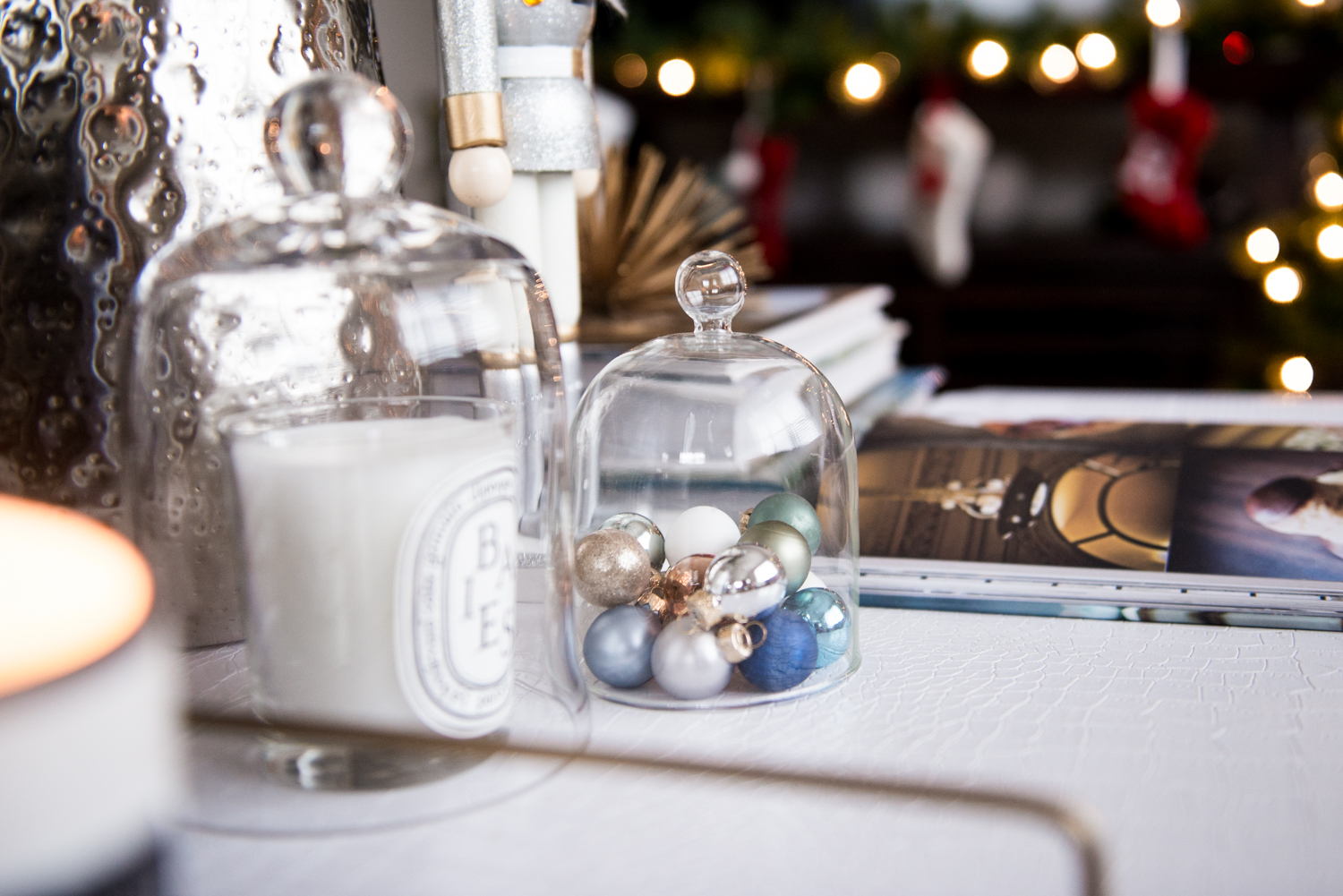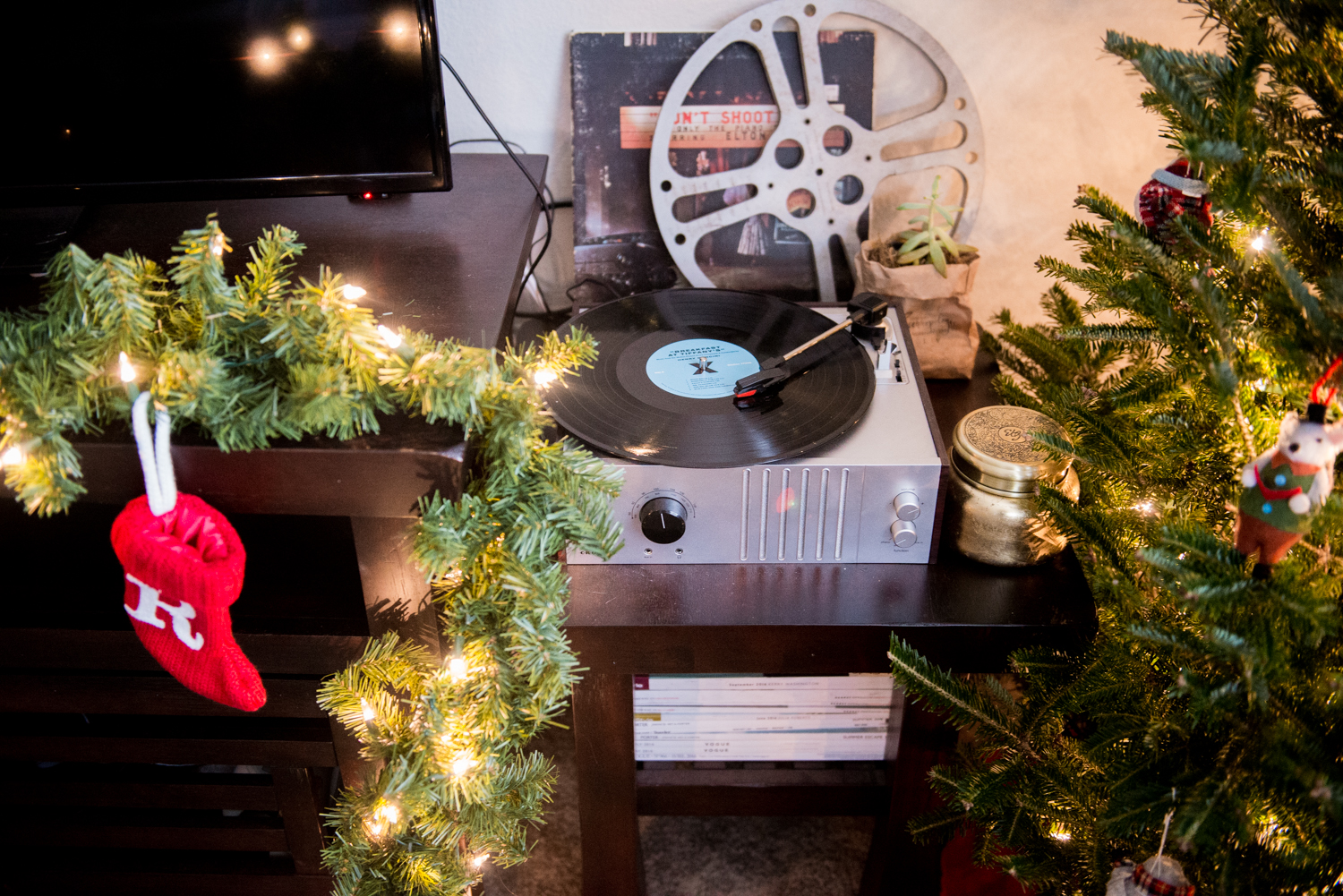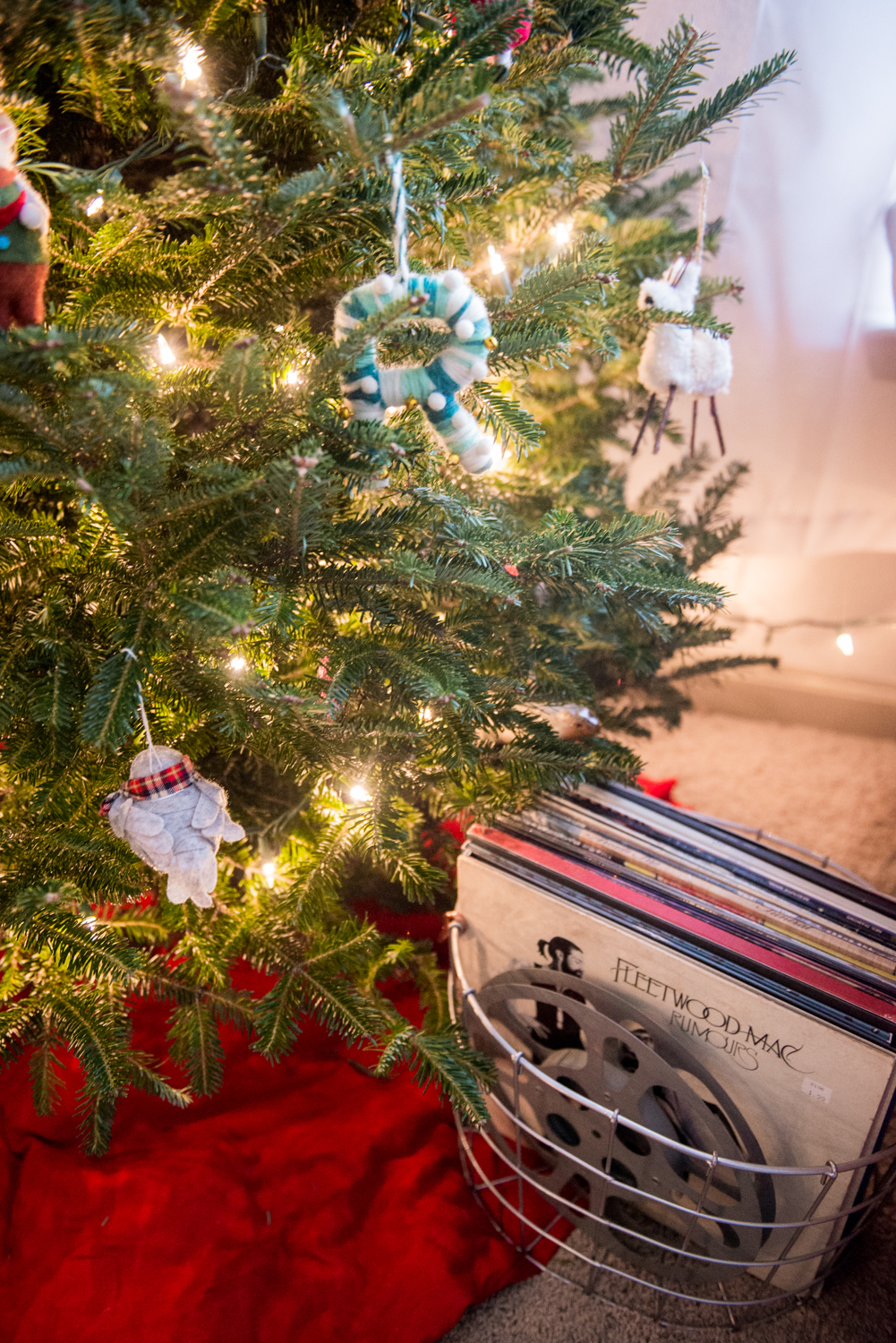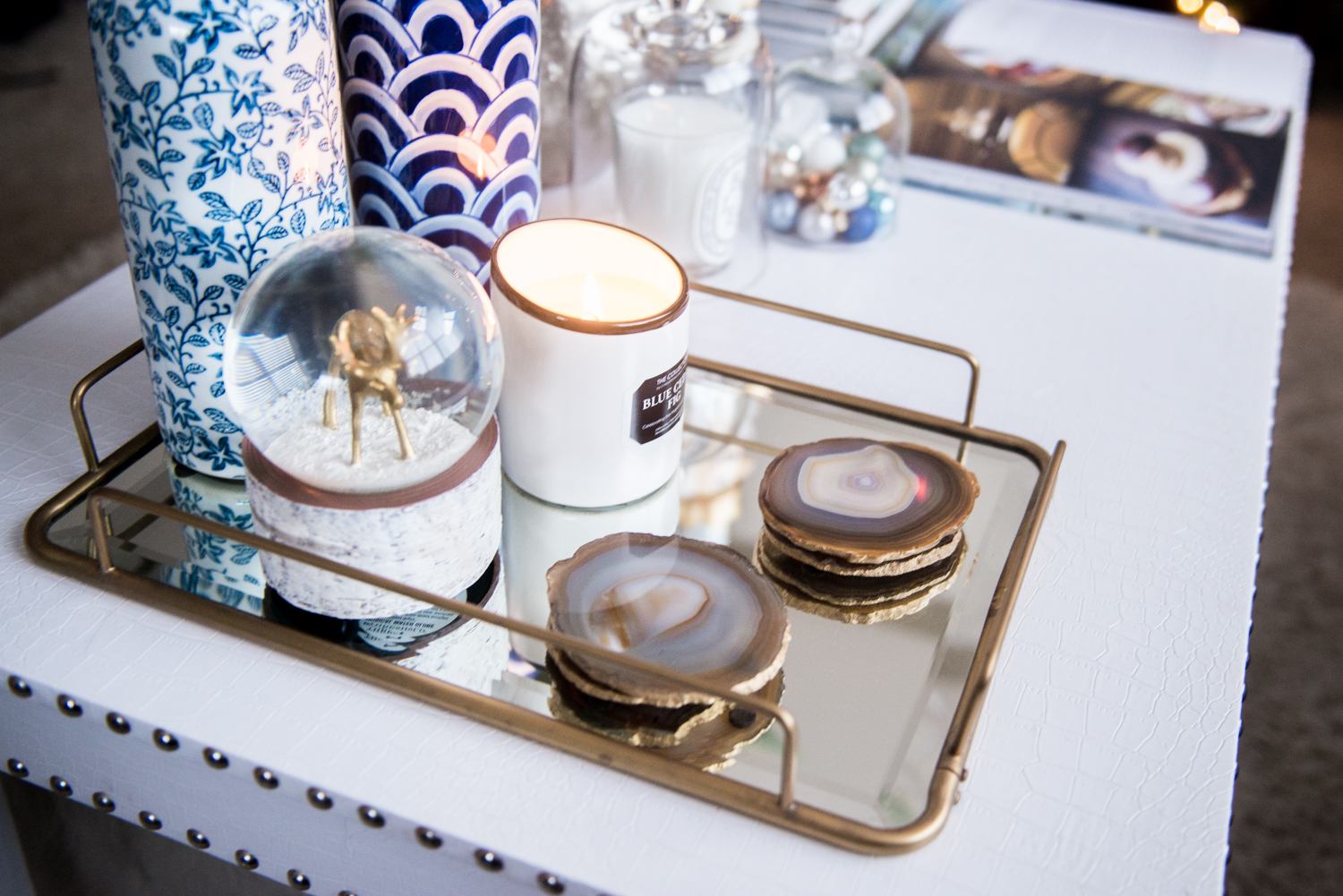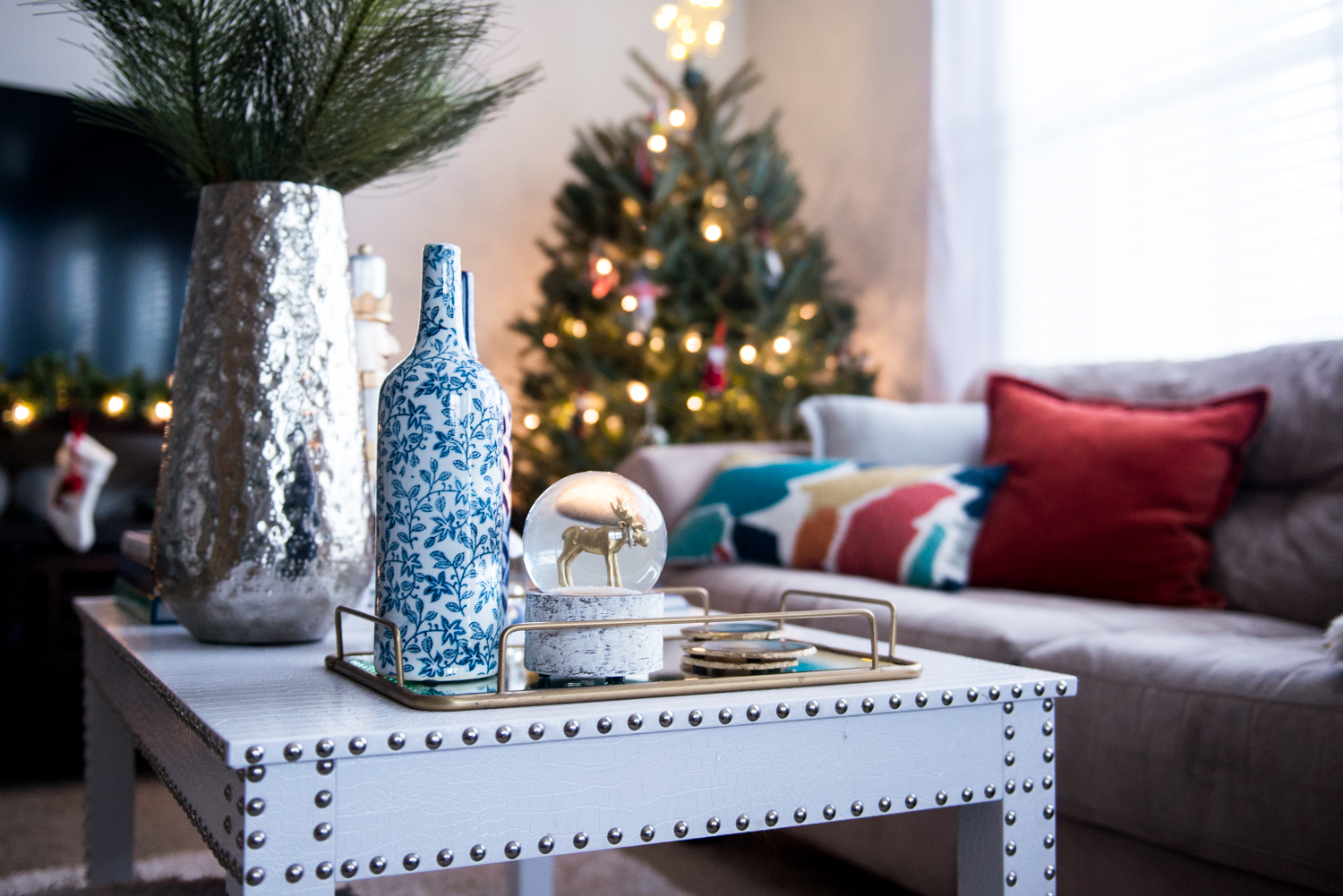 The holidays are undoubtably one of my most favorite times of the year. I always look forward to turning my home into someplace incredibly cozy and welcoming that I enjoy coming home to every evening, or feel excited to invite guests over to celebrate the holidays with me. While most years I go all out with an overall theme for the decor, due to lots of recent life events and transitions coming up (more on that soon!), I decided to do something a little different this time around.
This year, I opted for the "less is more" approach when making my home feel festive. Instead of going out and purchasing all new decor, I decided to challenge myself to repurpose and rearrange the existing items I had to give my space a holiday vibe. Switching out my white coffee table tray for a more glam gold mirror tray, as well as adding mini ornaments to my bell jar and swapping out my hydrangeas for this pine spray really made all the difference.
It's all about rearranging the items you already have and putting them together in a way that is functional yet festive. If you look around your house, you'll realize you already have more holiday decor than you think! Gather up anything that is red, green, or metallic and try grouping them together in a new way. Adding winter related items to my side table gave that corner of my living room a while new feel!
If you're on the hunt for a few inexpensive yet simple touches that can make your home feel more cozy for the holidays, take a look at some of my favorite picks I incorporated into my space in the scroll bar below.
Photos by Ryan Sides
SHOP THE POST
---
---