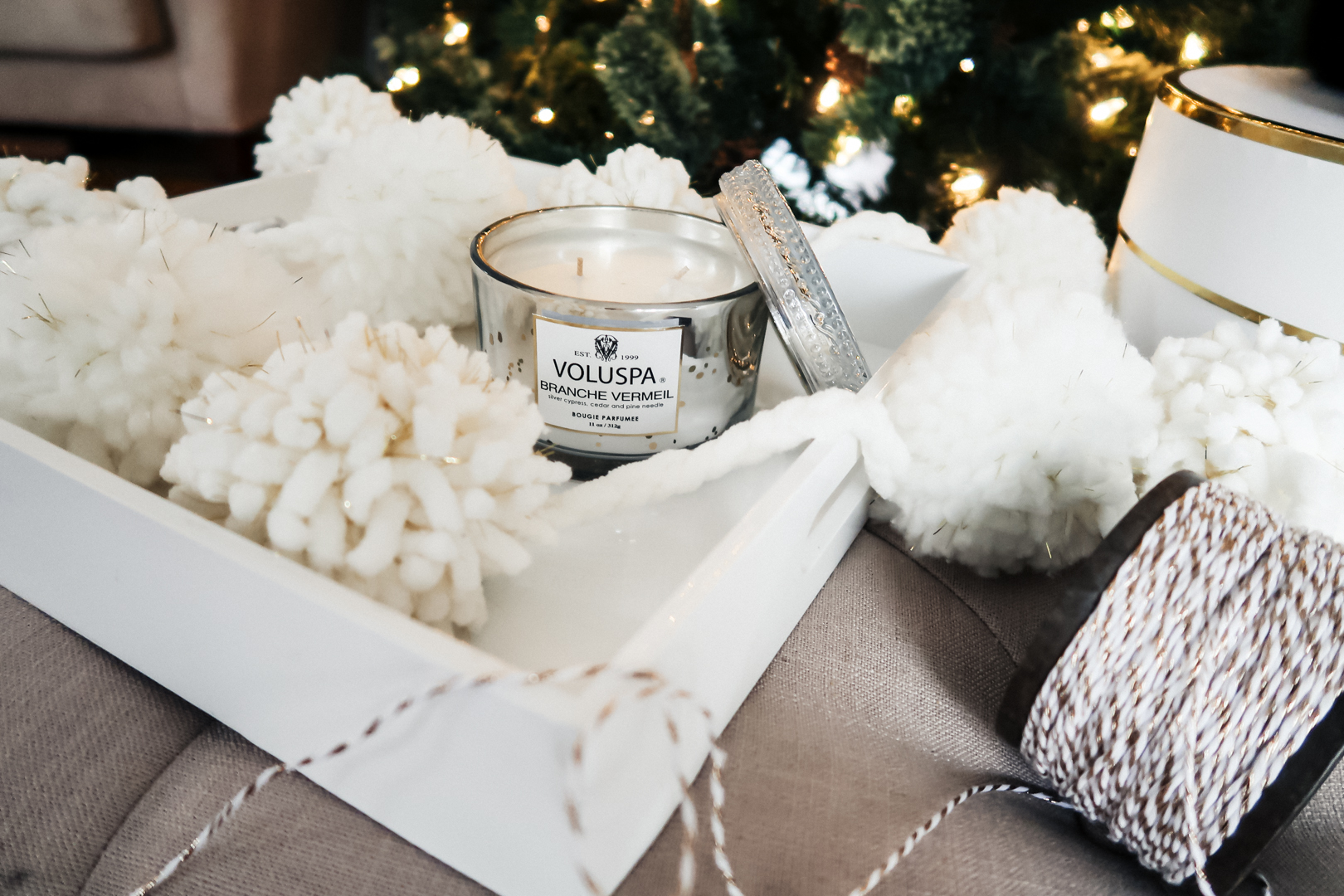 Welcome to the first gift guide of the season! I'm kicking things off this year with one of the most shopped lists: gifts for her. Whether she's a beauty guru, a girly-girl, a lover of classics, or has a taste for luxury goods, I've rounded up my favorites for everyone. From cozy sweaters to black boots I've had my eye on, I hope this round-up will help inspire your holiday shopping endeavors!
If nothing here strikes you as the perfect gift, be sure to check out my full collection of gift picks for her here (as well as under $100 options and under $25 options here). Stay tuned for several more gift guides to come including beauty, home, stocking stuffers, and for him.
1 / Pearl Sweater – Give me pearl everything this season! As I mentioned in this post, I absolutely love the classic embellishment on everything right now. This sweater is a twist on a staple – perfect for the super-chic girl in your life!
2 / Black Heeled Boot  – Kitten-heeled sock boots are all the rage this season. If you're not ready to commit to the real deal (and their steep price tag), these dupes are more practical for everyday wear and a fraction of the price at $110.
3 / Camel Sweater – This is the perfect sweater to get for everyone – from your mom to bestie, you can't go wrong with a traditional camel sweater! She can never have too many of these in her wardrobe.
4 / Plaid Scarf – If you're looking to spend a little bit more, there are some gifts that never go out of style. This classic Burberry print scarf is bound to make anyone smile. Though there's plenty of good dupes people could afford to buy themselves, there's something special about giving and receiving a luxury, long-time coveted item.
5 / Pom Beanie – One of my favorites! Though I'll have a whole guide coming on what to get the cozy girl, I couldn't resist throwing this on my guide for her. You can't beat the under $20 price tag, and it comes in the prettiest winter colors.
6 / Custom Necklace – I love this gift for moms or the special ladies in your life. It can be customized with family members or pet names! There's nothing quite like receiving personalized gifts that show that extra bit of effort. The best part? It starts at under $100!
7 / Grey Bag – If you have a woman in your life that is a handbag lover, this bag is a perfectly chic and high-quality option to give! I love that it can be carried as a crossbody, and also with a top handle. It's the ideal size and I'm loving the gray and burgundy colors it comes in. Truth be told, this is actually on my list this year!
8 / Perfume – Though I don't stick to one perfume (I have a few I like to cycle through depending on the occasion & season), I'm finding myself reaching for this one more and more. It smells incredibly warm and rich – perfect for this time of year!
9 / Black Belt – If you're shopping for someone who covets designer goods and you have a larger budget, this belt is a safe choice! It instantly dresses up and adds a sophisticated flair to any look.
10 / Black Flat Boots – These are definitely an investment shoe, but from what I've heard, are well worth the money. If you're looking to purchase an item that will get its fair share of use, I'd go for these. Though they aren't cheap, they'll be something she can treasure for years to come.
11 / Statement Earrings – When in doubt, buy her something fun! With New Year's on the horizon these beauties are perfect for dressing up any look.
12 / Teddy Coat – This is another item on my wish list. It's selling out fast so be sure to watch for a restock. I can't imagine a cozier coat to bundle up in this winter. I love that it's a statement coat without being faux fur.
13 / Eyeshadow Palate – A little something luxurious for the beauty lover! I've got a lot more beauty favorites coming in a future gift guide, but I couldn't help but include this gorgeous palate. If she likes to get glam, she's sure to love this!

Shop the Post