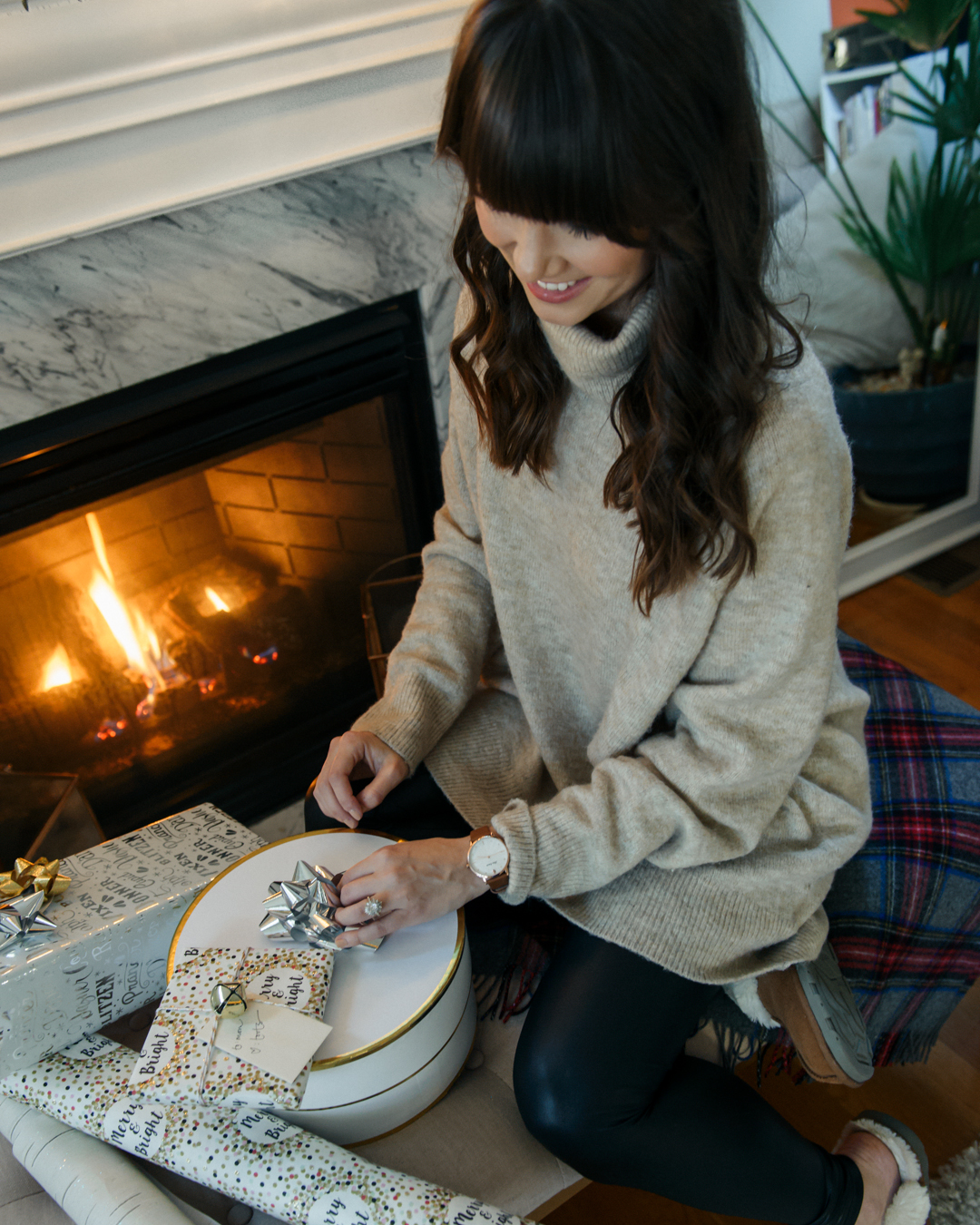 This weekend's gift guide is all about the Jetsetter in your life. Though I don't travel too often, I've traveled enough to realize what things make the journey that much more enjoyable and hassle-free. From the best in luggage to luxe carry on items, I've rounded up six of my top picks for the traveler on your shopping list. Click through below to shop!
Be sure to head over to the Holiday Shop for several more gift guides and ideas for him, her, and more!
---
Away
This is the ultimate carry on luggage! Not only is it super chic, but it comes with a usb port for charging all of your electronics. I've had so many instances where I have a dying phone at the airport, and spend forever searching for a free seat with an outlet next to it. This is such a smart idea – I'm planning on making this my next luggage purchase!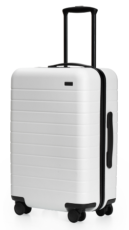 ---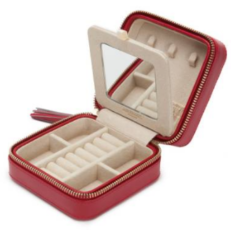 Wolf
There's nothing worse than arriving to your destination with tangled up jewels. I love how small and compact this jewelry case is – with just enough room to keep all your rings, bracelets, earrings, and necklaces tangle free and out of harms way in your luggage.

---
Ted Baker London
This is a complete travel game-changer! I've been packing with laundry bags for the last couple of years and now can't go without them for even a weekend away. I love using them for dirty laundry, shoes, socks, or just for dividing up products in my suitcase. I always use one to put my hair tools in also. So versatile and handy!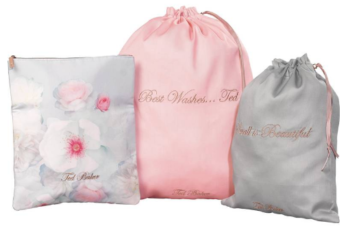 ---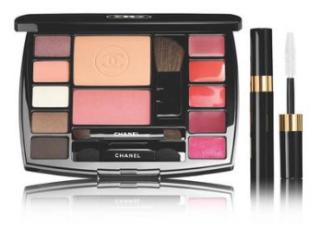 Chanel
This is such a luxe gift for the jet-setter who has it all. I hate that I have to lug all my makeup in my carry-on if I'm planning to land and immediately be on the go. It's such a genius idea to create one travel compact with everything you'd need for a quick refresh – from powder to blush, and eye products to lipstick, it's all right there and completely compact!

---
Slip
This is such an in-flight essential! After take-off, my eye mask is the first thing I reach for. I can't get any shut-eye on a plane without it. The fact that this is ultra-chic and made with luxurious silk makes it the ultimate flight companion. I'd absolutely love receiving this as a gift to tuck into my carry-on.

---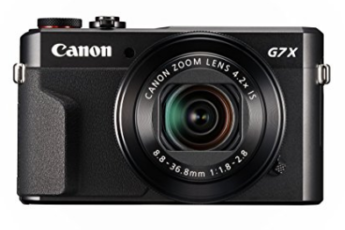 Canon
Finishing this gift guide off with my favorite of all – this is the camera I use for video and when I'm on the go. Since starting my YouTube channel, I've loved being able to capture all of our adventures. I also feel that the quality on this camera is everything you need for travel. Ryan has loved being able to carry this around a city instead of his huge DSLR.
---

Shop the Post