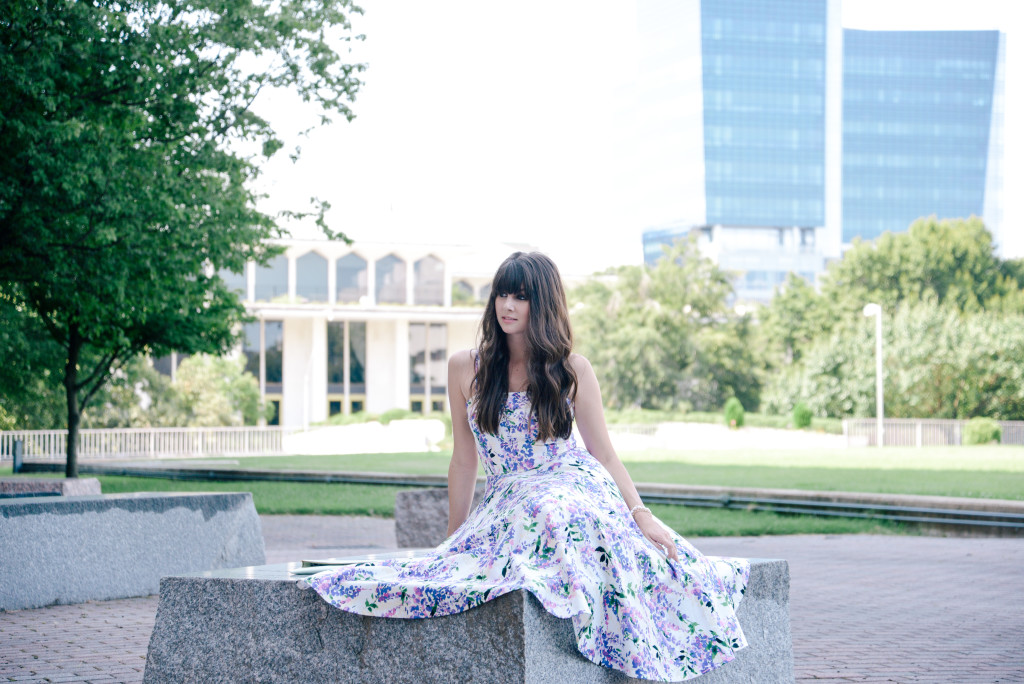 LOCATION | RALEIGH, NC

Believe it or not, there was actually a time in which I didn't really wear that many dresses. My style was more of that of a tomboy – if I had a good pair of denim, a white tee, and my converses, I was good to go. Expanding my wardrobe meant I bought v-neck tee shirts in black and gray. Floral dresses were definitely not part of the equation.
When I moved a couple of years ago (and did a full overhaul of my closet), I evaluated the dresses I currently owned. It was at this time I realized the reason why I never wore them – the ones currently in my closet were all too-short-to-wear-and-still-call-myself-a-professional dresses, or ones that completely bored me so much that I didn't even want to put them on.
I've started expanding my dress selection since, and have now found that dresses are what typically what I gravitate towards in the morning first. They are so easy to throw on, and now with midi dresses being so prevalent, it's easier than ever to find that perfect sundress for either a 9-5 work day or a weekend around town. This is one of my favorite floral ones from Nordstrom, but you can shop some of my other picks below!
Also, be sure to check back in Monday for some exciting new updates to the blog!
Photos by Ryan Sides
SHOP THE POST
MAGGY LONDON DRESS :: VINCE CAMUTO PUMPS (SIMILAR) :: REBECCA MINKOFF CLUTCH :: PEARL BRACELET