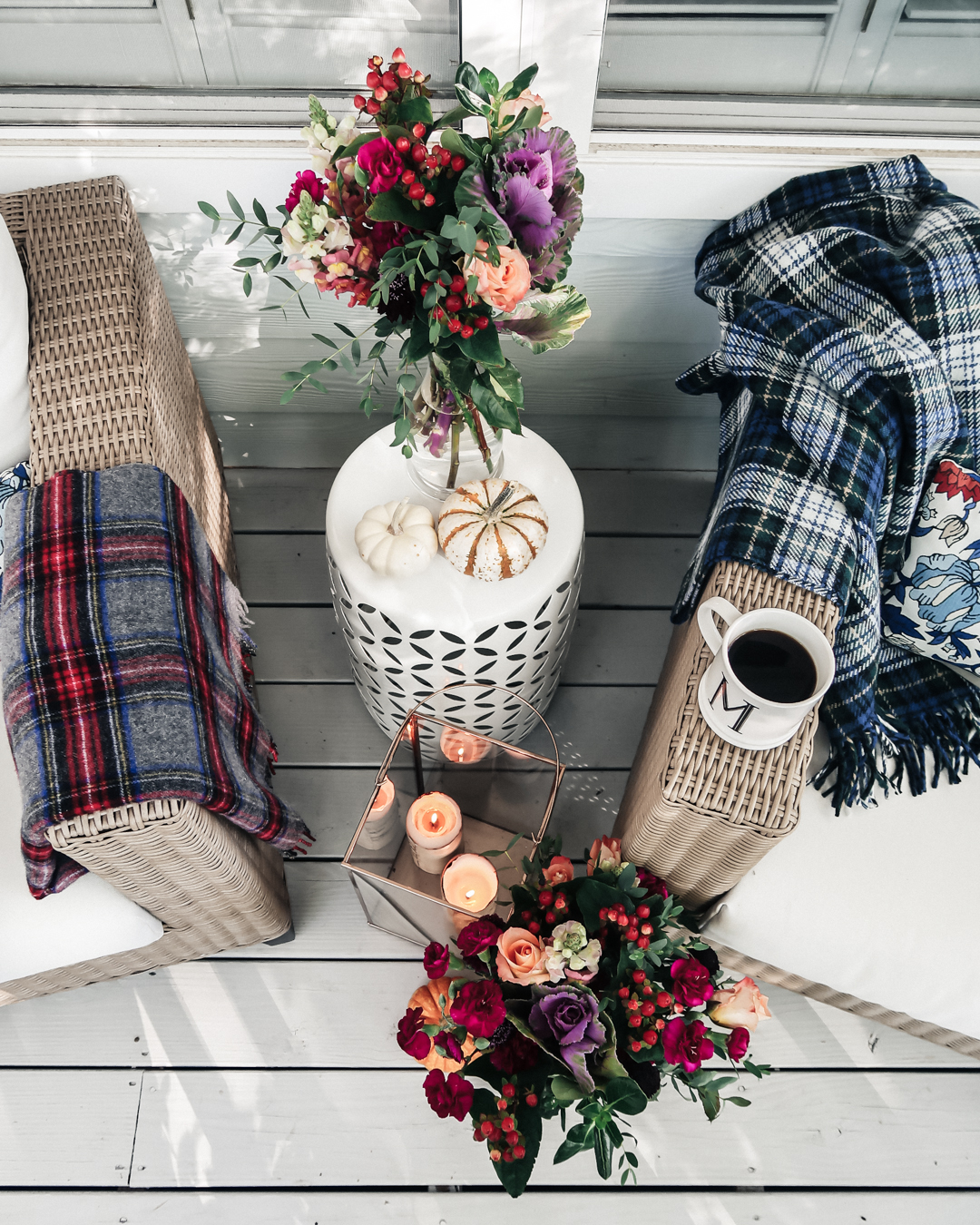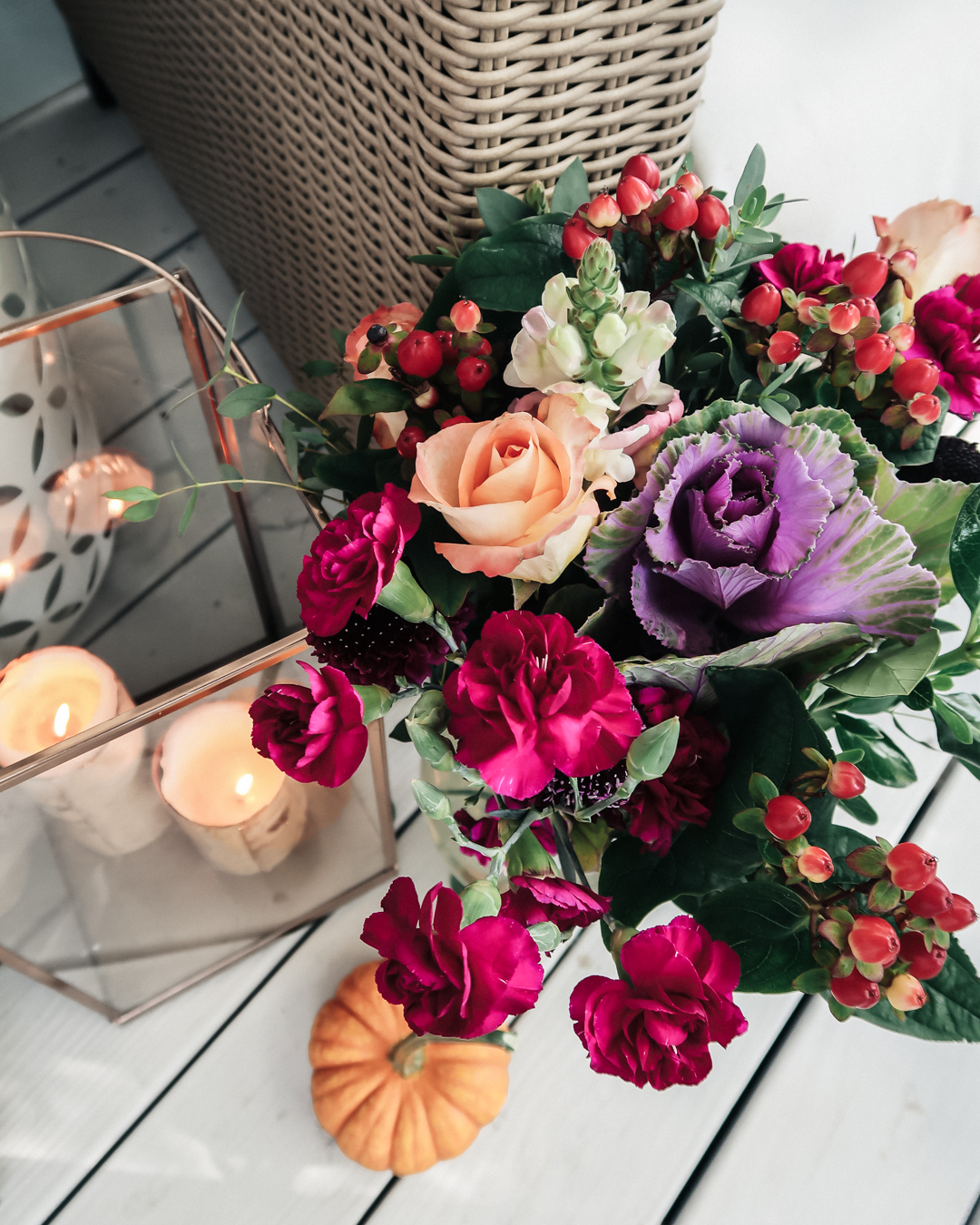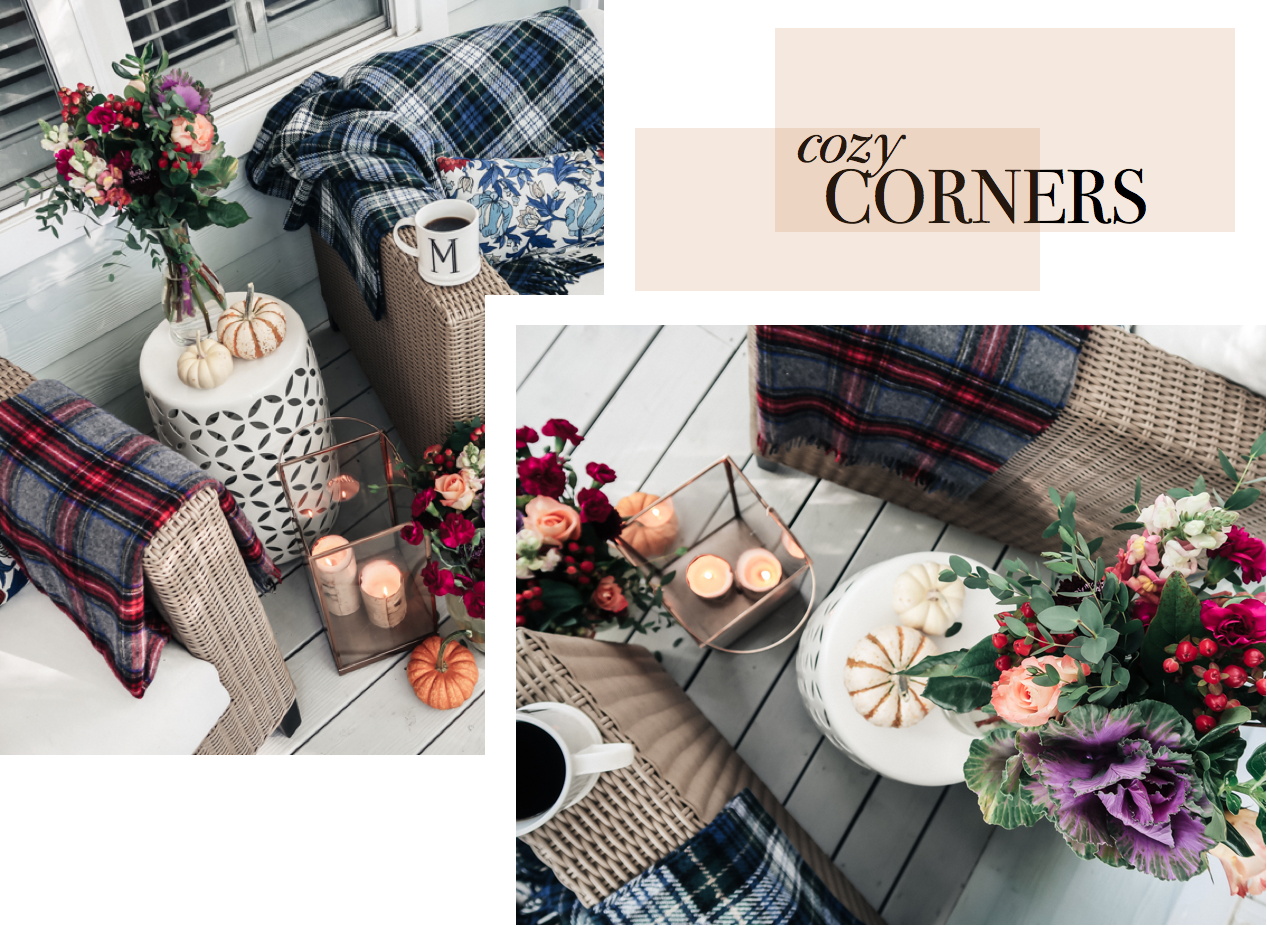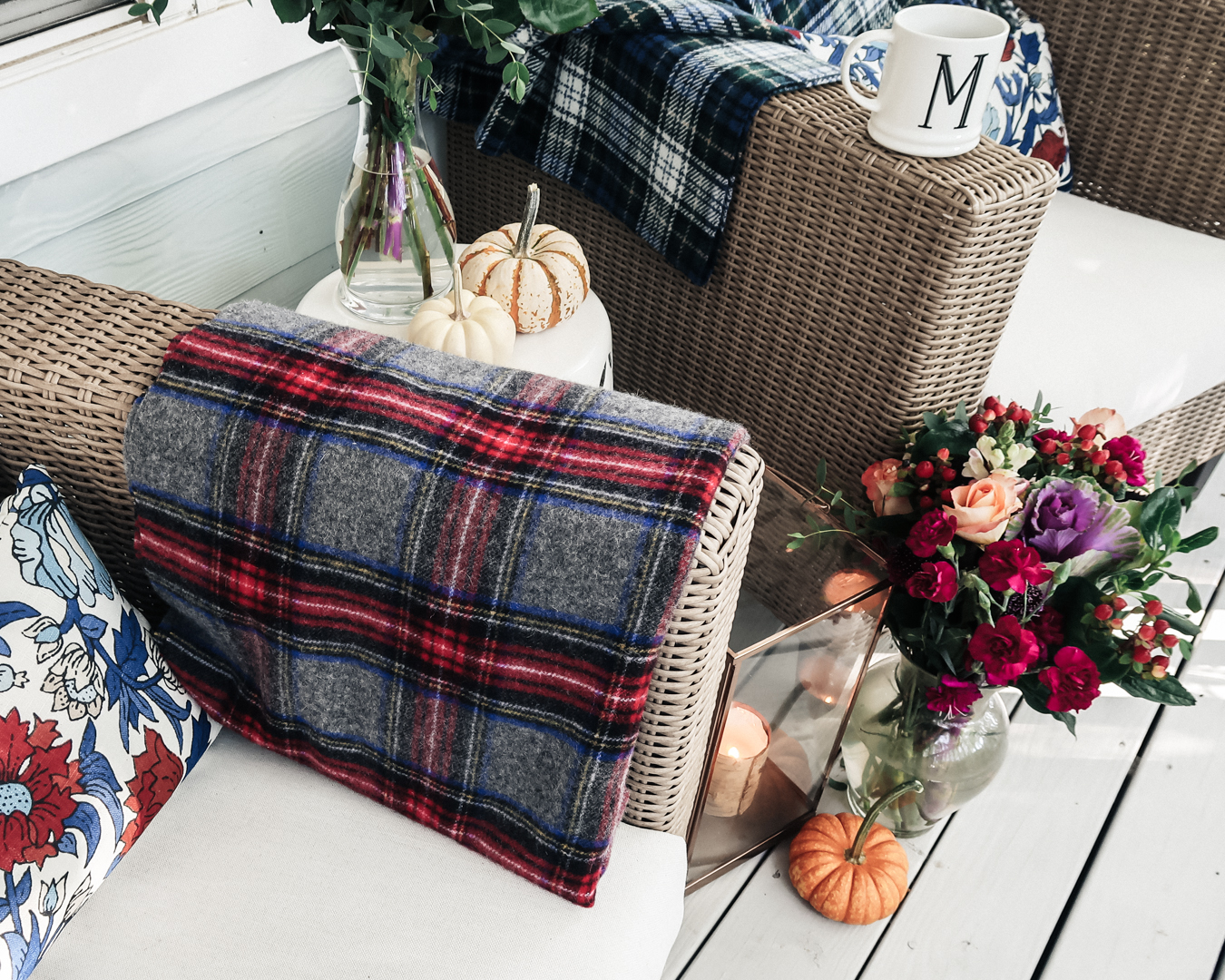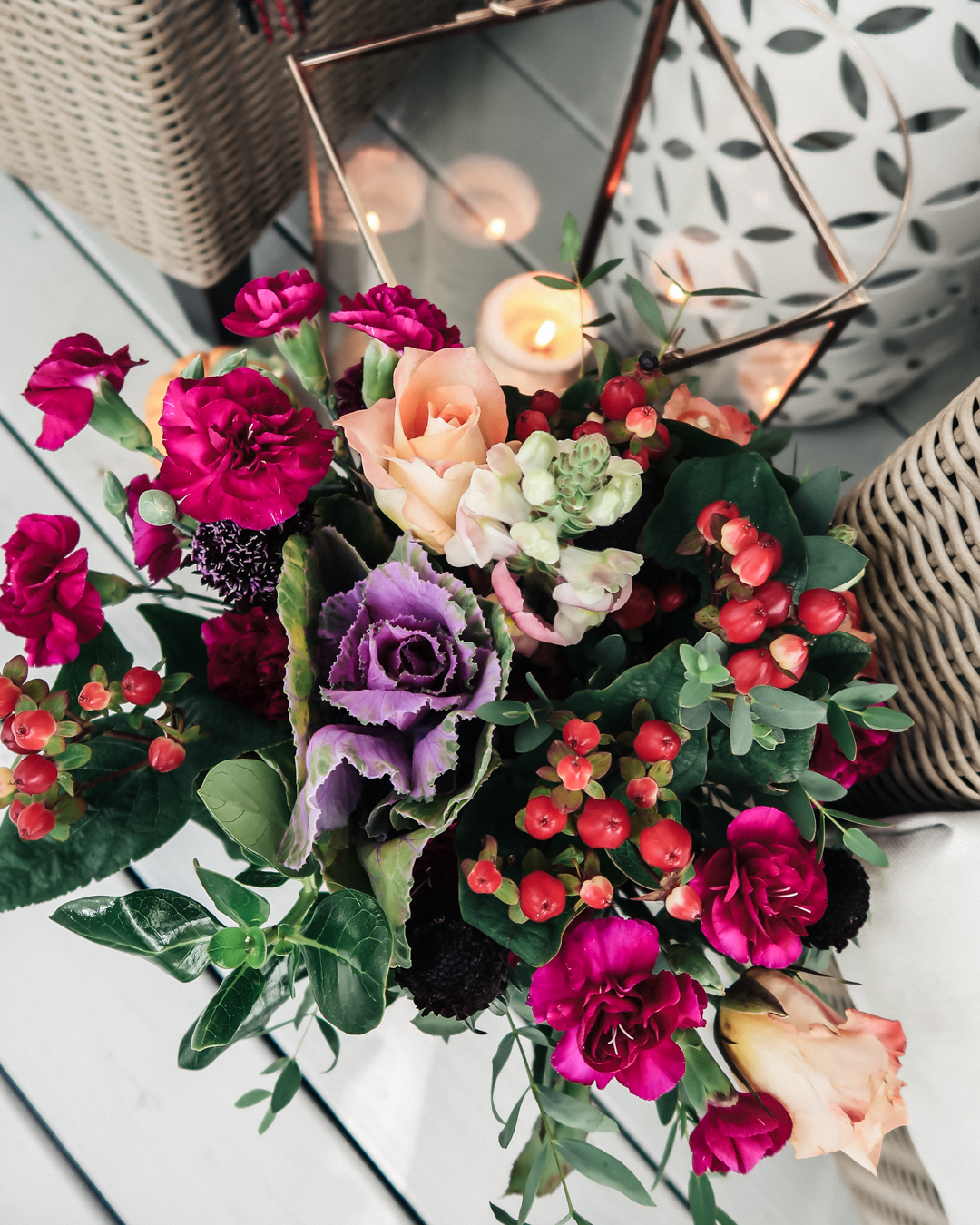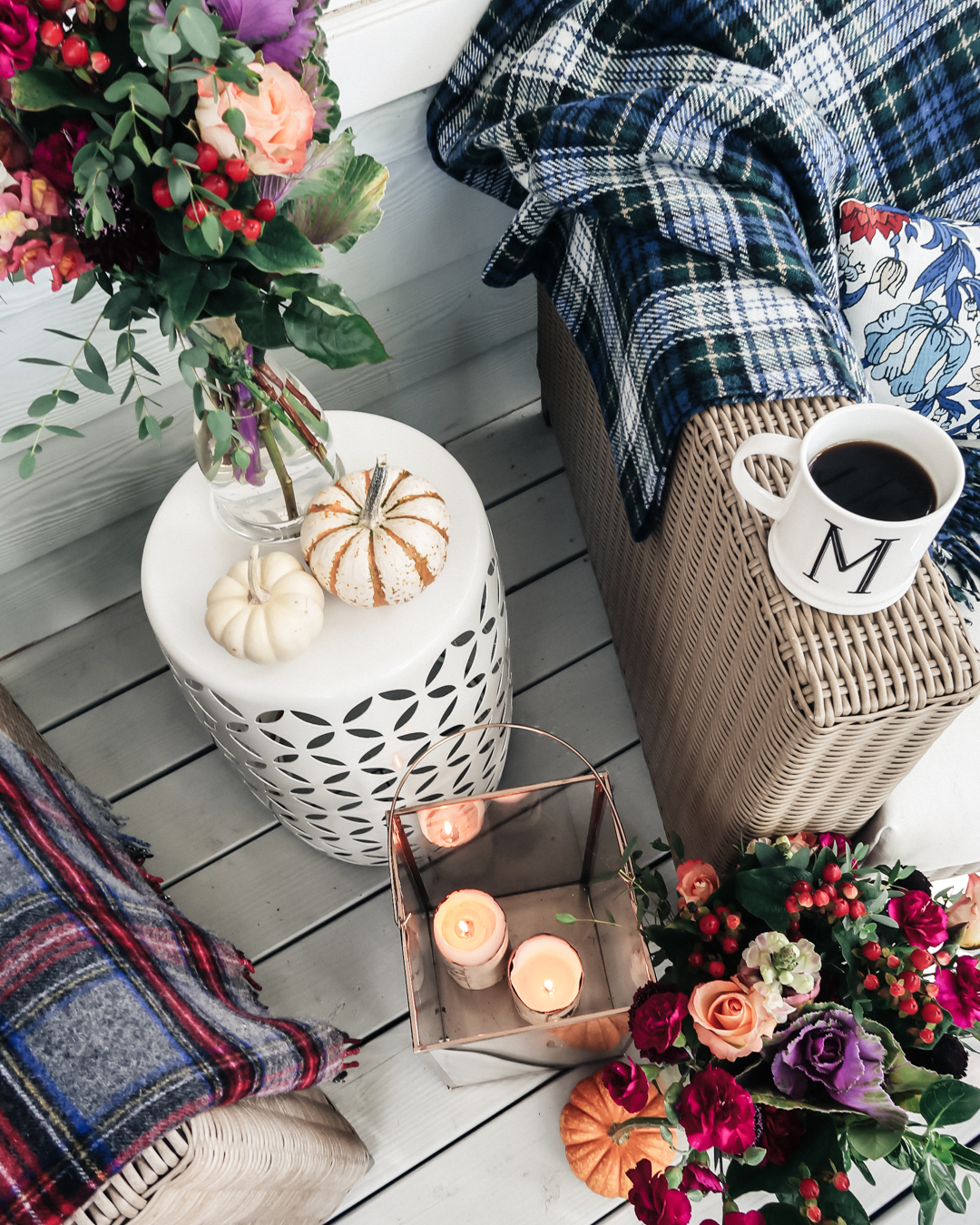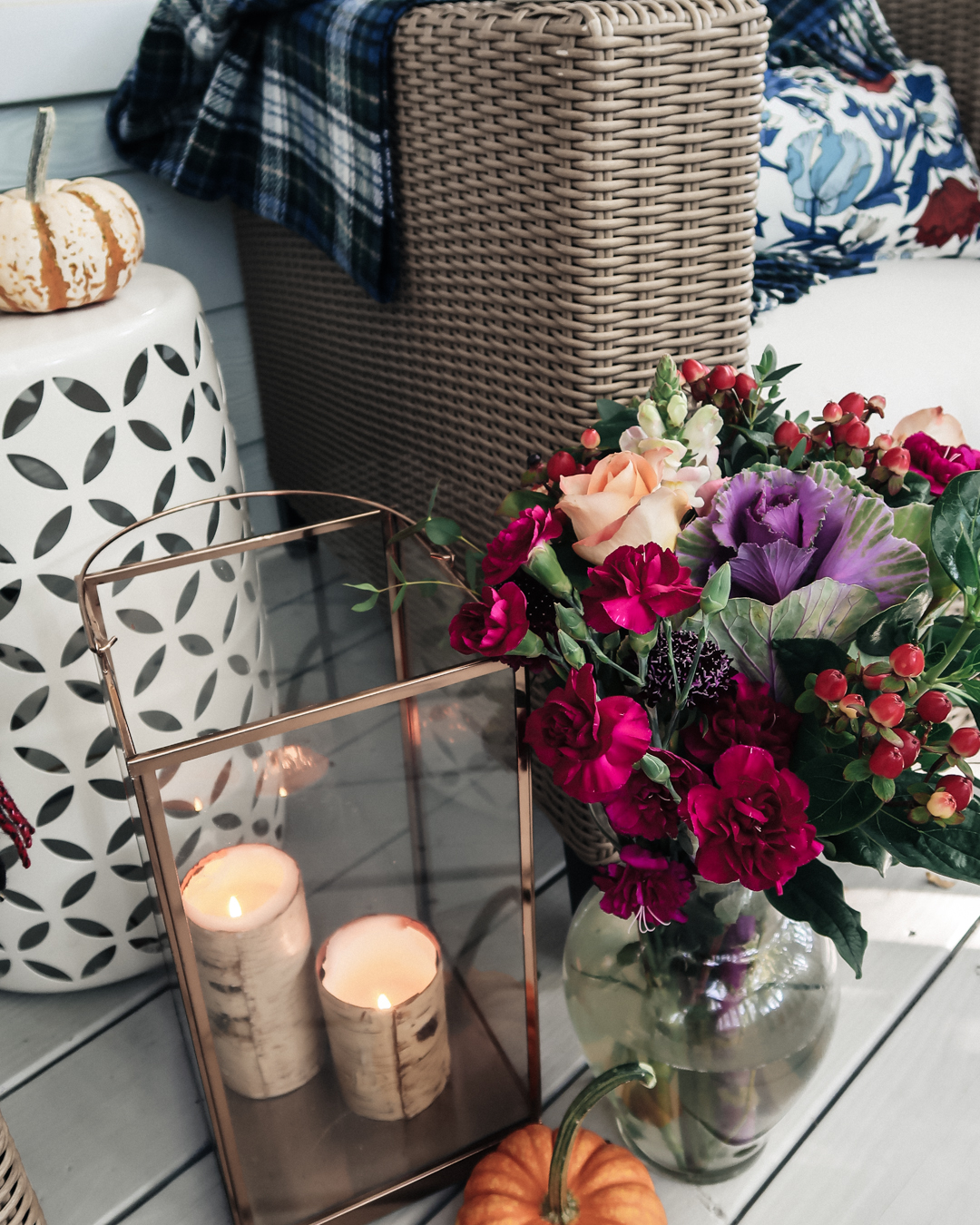 It's finally officially fall! While I still have a hard time believing it (where has this year gone?) and the eighty-plus degree temps are trying to convince me other wise, I spent the weekend getting our house cleaned up and beginning to incorporate some cozier fall decor into our space. I was most excited to decorate our outdoor space this year since it's my first year being out of an apartment, so we added a few touches to make our front porch reflect the autumn season.
I got my inspiration from the beautiful autumn bouquets that arrived earlier this week from The Bouqs. If you haven't heard of this company before, they are a floral delivery service that partners with local florists to create the most stunning bouquets. I've recived them several times in the past, and they are hands-down, always the prettiest flowers.
Having festive flowers in the the house already has me thinking ahead to needing fresh blooms for all the upcoming holidays – imagine how beautiful the house would look at Thanksgiving and Christmas with bouquets like this! I'm contemplating signing up for their subscription service, which allows you to pick how often you'd like florals automatically delivered to your doorstep. If you're wanting to try out the delivery service with a single order, keep scrolling to the bottom of the post to find a special promo code for 20% off your blooms!
Apart from adding beautiful pops of color with the flowers, we also tossed a couple of our favorite plaid blankets over our front porch chairs, and added these natural looking candles into rose gold lanterns. Our porch also (obviously) wouldn't be complete this time of year without a couple of pumpkins. I'm loving how this cozy space came together – it's inspired me to make the inside of my house just as warm and inviting. You can find the promo code for The Bouqs as well as links to the rest of my decor below.
Shop The Bouqs Florals
Click here to shop and receive 20% OFF a Bouq of your choice when you use the code XOMARIANNE at checkout! You can see their selection of fall florals here (the one pictured above is called "Harvest").
Shop the Post
The Bouqs "Harvest" Bouquet · Smith & Hawken Porch Chairs · Threshold Porch Pillows · Pendleton x L.L. Bean Plaid Blankets · Gold Lanterns · Birch Candles · Decorative Pumpkins · Target Coffee Mug · Safavieh Garden Table