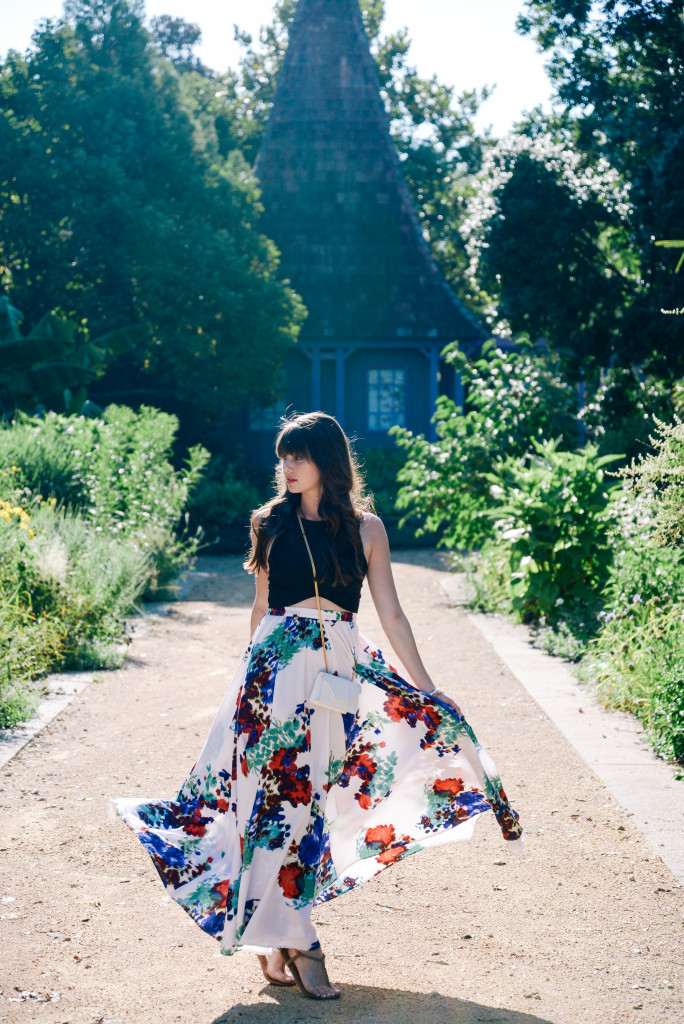 LOCATION | THE ENCHANTED GARDEN
There's something so completely chic and mysterious about a long, flowing, full skirt. There are normal maxi skirts, and then there are styles like this one – the ones that feel like there is three times more fabric than necessary. While it looks gorgeous just hanging straight down, it looks even more magical when it catches the breeze and is whisked up beside you!
The breathtaking silhouette in combination with the vibrant floral hues transition this look from a basic maxi skirt to an ensemble to wear to a formal event. The movement behind the skirt gives it a certain elegance and grace that can't be found in many other pieces.
While Sachin & Babi makes my ultimate dream skirt (the severe femininity and crisp contemporary lines of the collection is out of this world!), I've also liked a few of my other favorites below.
Photos by Ryan Sides
SHOP THE POST
---
URBAN OUTFITTERS CROP TOP :: FLORAL MAXI SKIRT (SIMILAR LINKED BELOW) :: SANDALS (SIMILAR) :: SAINT LAURENT BAG
---