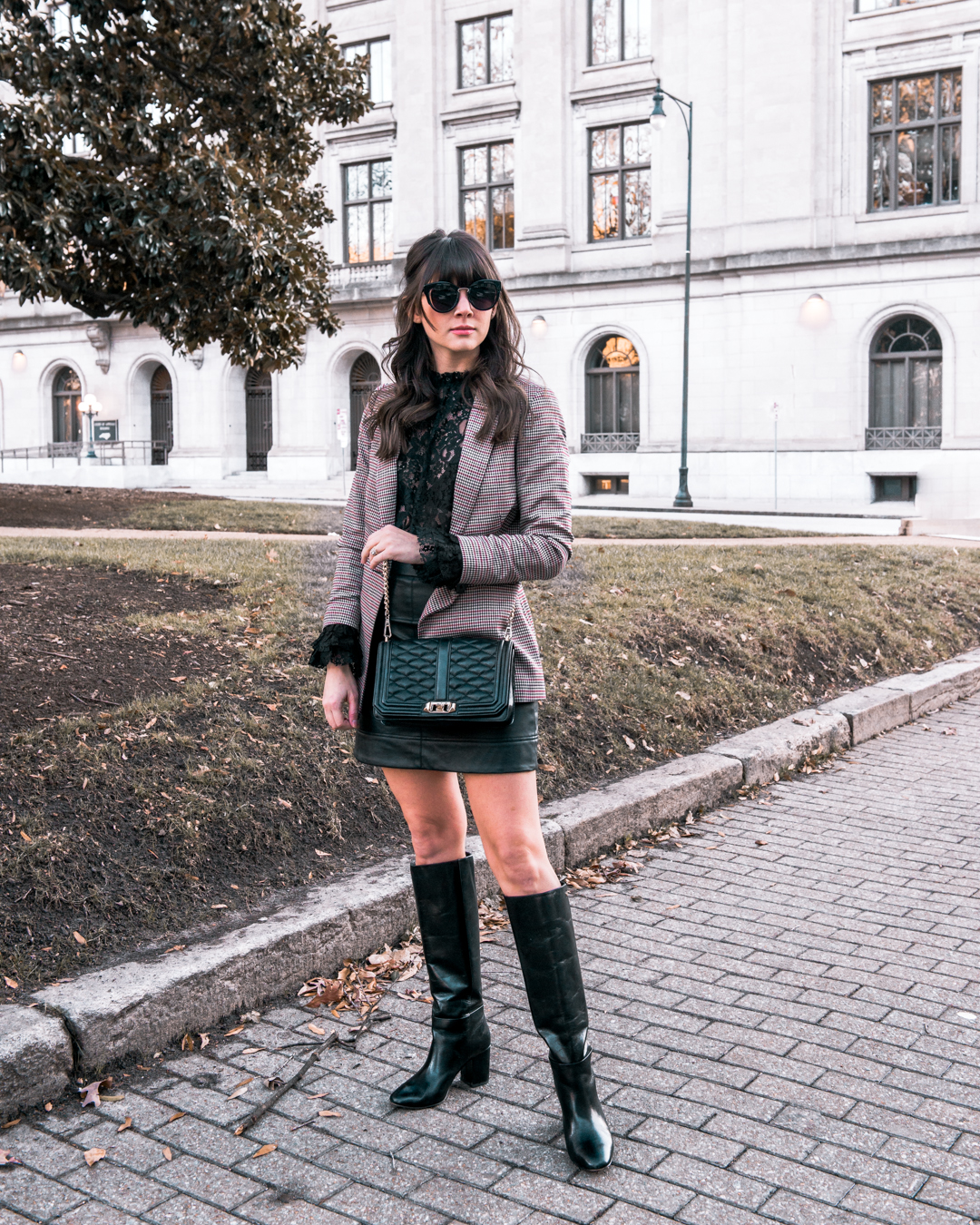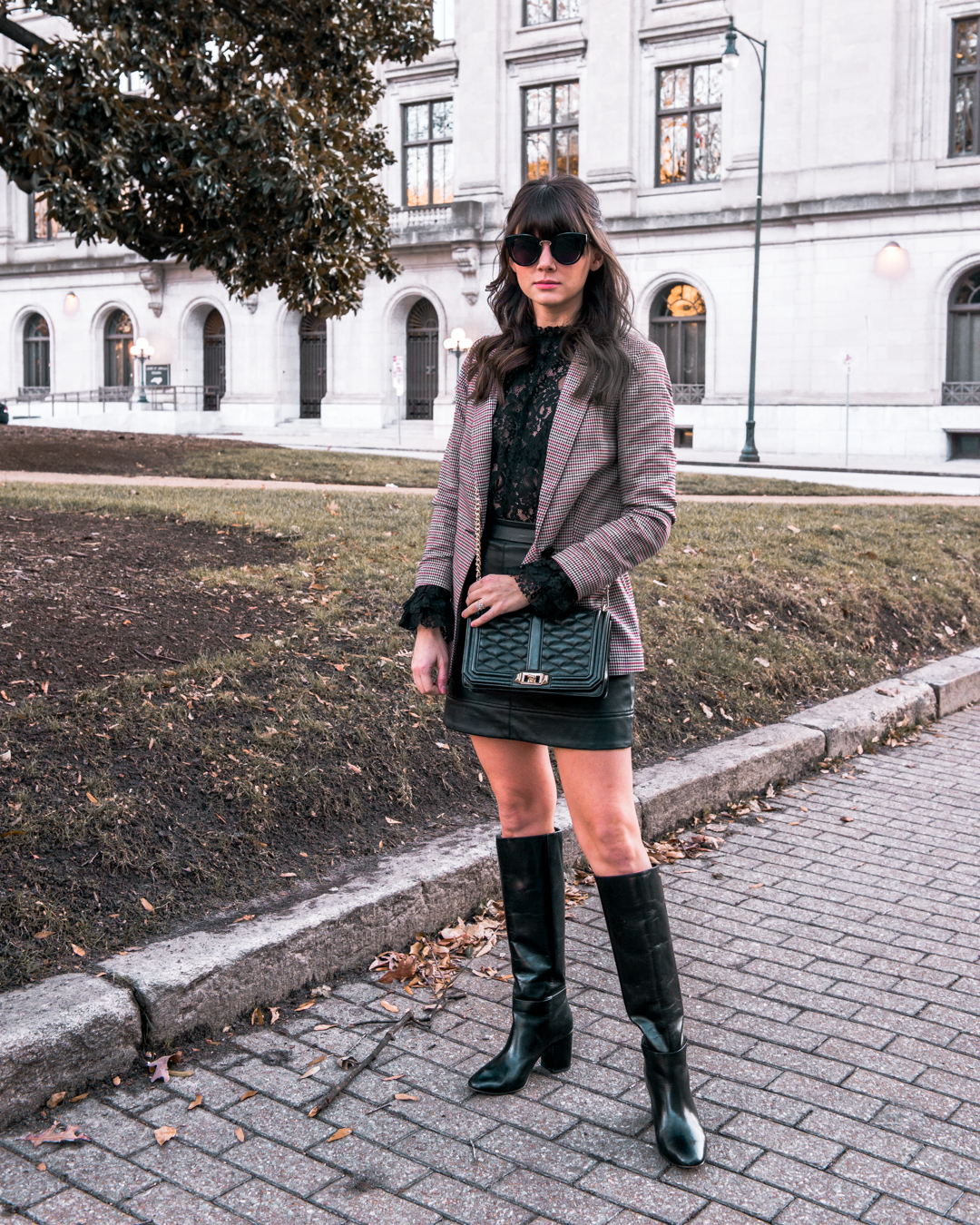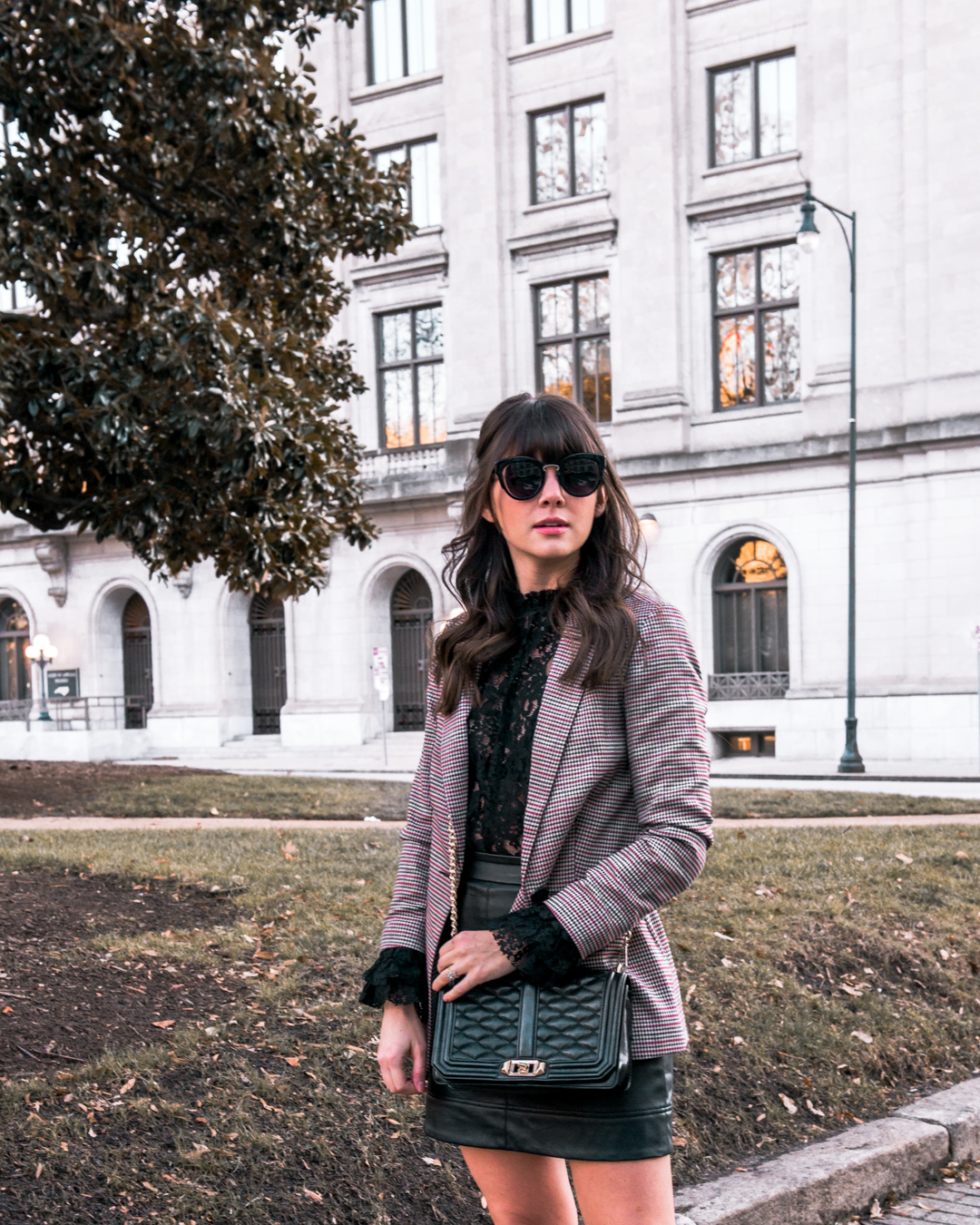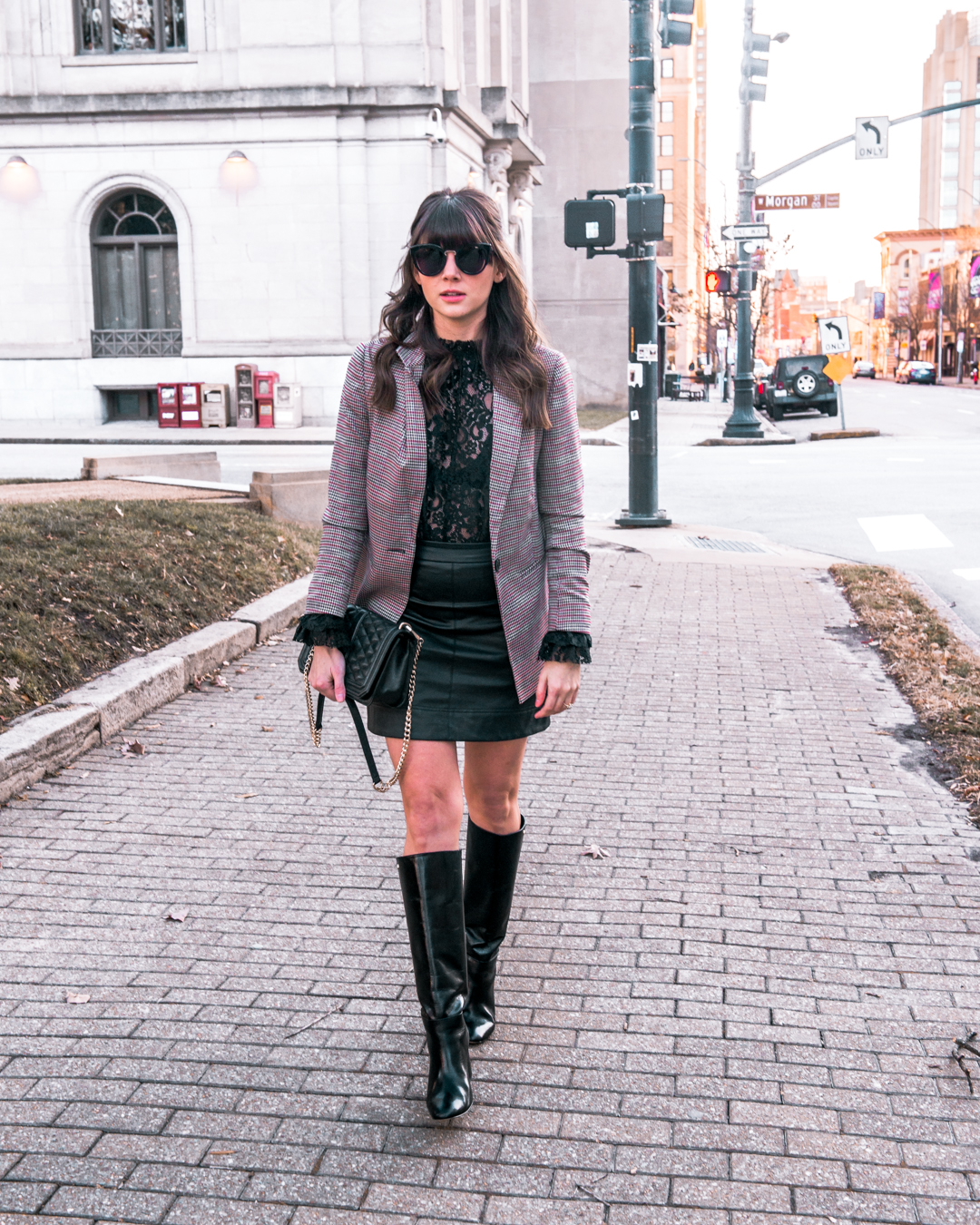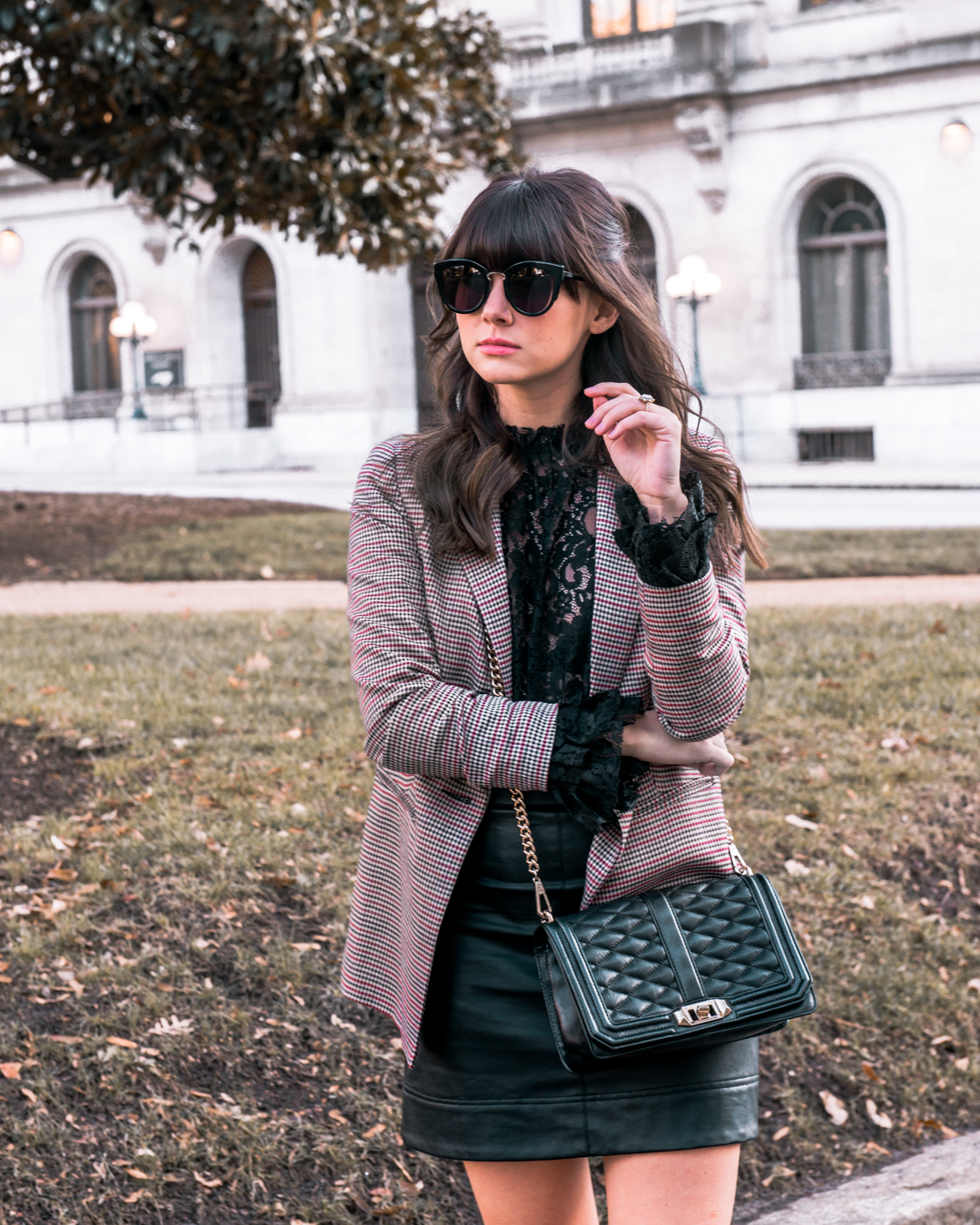 I don't know if it's the cooler temps, my pale winter skin, or just part of being in a fashion rut, but all black looks have been my go-to as of late. It's just about the easiest look to put together; throw on a pair of black leather leggings and an oversized black turtleneck, and I'm out the door. I never have to worry about my outfit coordinating – there's something about an all black look that always comes out classic and chic.
After about a week of opting for all black ensembles, it was time to start mixing it up. I'm not ready to give up my monotone ways yet, so I looked for alternative ways to make the look pop. I often feel that jazzing up an all black look in the evening is simple – throw on statement earrings or a colored shoe, and you have a look that stands out. However, in the daytime, I like to keep my outfit much more simple. I've found that the couple of tips below tend to take an all black outfit from basic to ultra-chic in a matter of seconds.
Add Texture
A simple way to change up an all black look is to play around with various textures and fabrics. Instead of always opting for cotton or denim, mix two opposing fabrics together. Think leather, lace, velvet, and silk – switching out a piece in your look for a more feminine texture instantly elevates the look.
Top It Off
Though it sounds contradictory to add a statement coat or blazer on top of an all black look, it doesn't have to be anything bright. I love the look of this neutral blazer paired with all black. The outfit still looks classic and chic, but with the pop of pattern on top, it keeps it from feeling as drab as a complete black look.
What are your favorite ways to spruce up an all black look? Let me know in the comments below!
Photos by Ryan Sides
Shop the Post