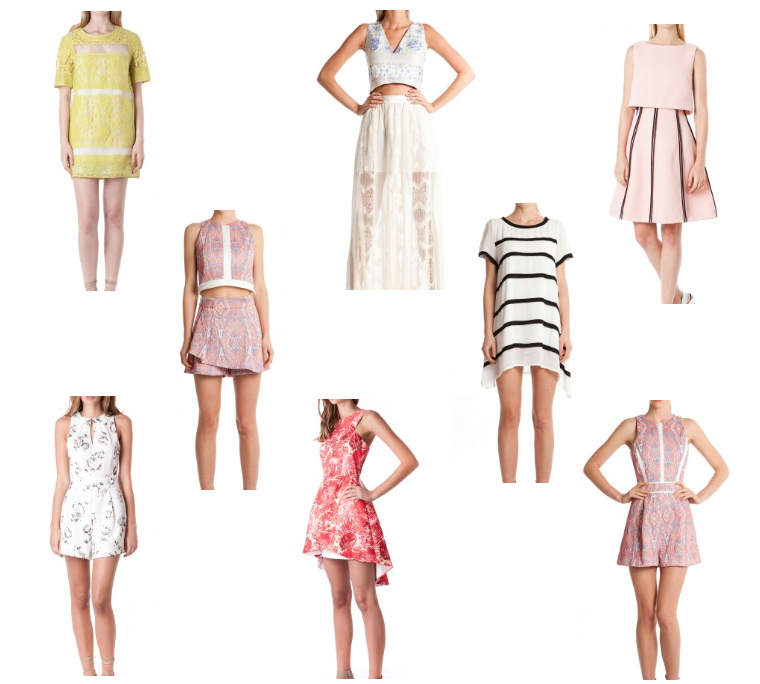 PEACE KEEPER PLAYSUIT :: GRAND DRESS :: TOWER DRESS :: IMPULSE PLAYSUIT :: CASTING LACE MAXI SKIRT + ZOOM CROP TOP :: SHADOWS TEE DRESS :: IMPULSE SKORT :: ECCENTRIC LACE DRESS  
Last month, I featured one of my latest designer discoveries, LUBLU Kira Plastinina. Since broadening my fashion spectrum to more than just the well known designers, I've come across several others that I am completely infatuated with. One of my most recent (and favorite finds) is an Australian fashion brand named Elliatt.
What I love most about Elliatt is the juxtaposition of the structured silhouettes, seamlessly blended with a playful and flirty color palate and pattern. Each piece has something that gives it a bit of edge and personality, whether it be a unique hemline or a bit of added texture. I've always believed that fashion should be classic and feminine, with a bit of risk and edge – but never so much that you couldn't wear it out to brunch with your family. In my opinion, Elliatt hits that right on the head.
I'll be wearing one of my favorite Elliatt pieces in the next couple of weeks, so stay tuned to the blog and my Instagram here for a sneak peek!