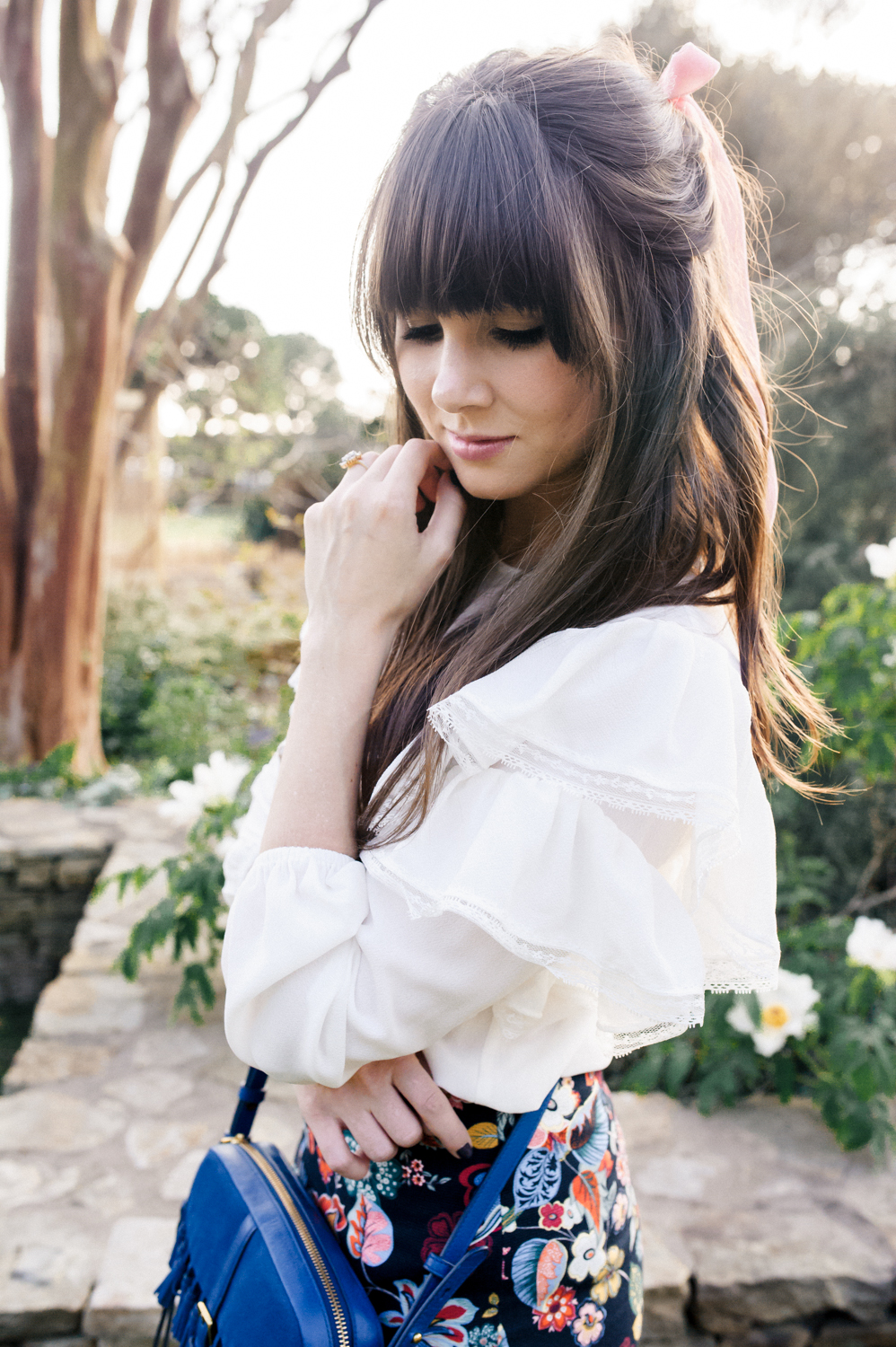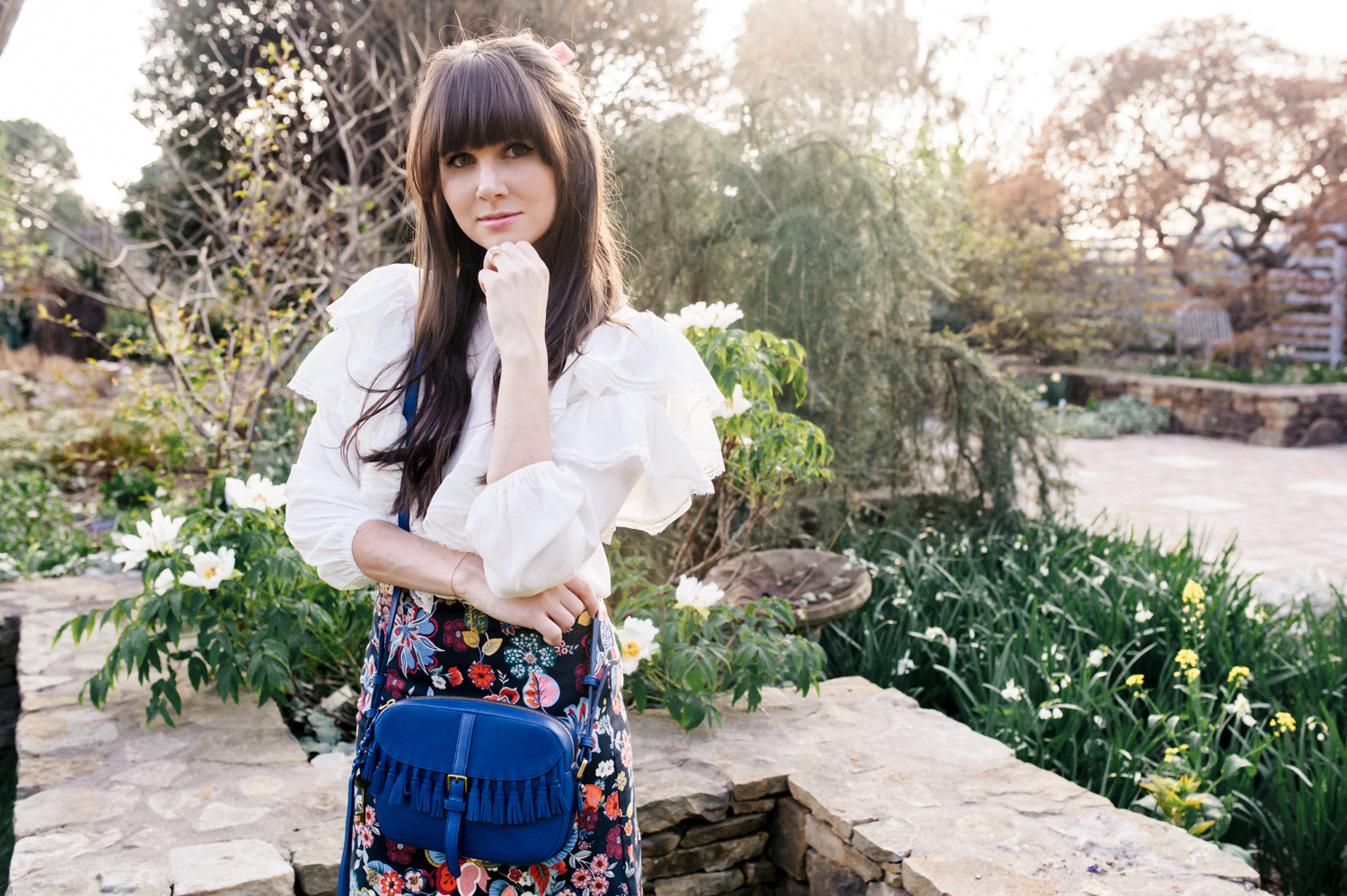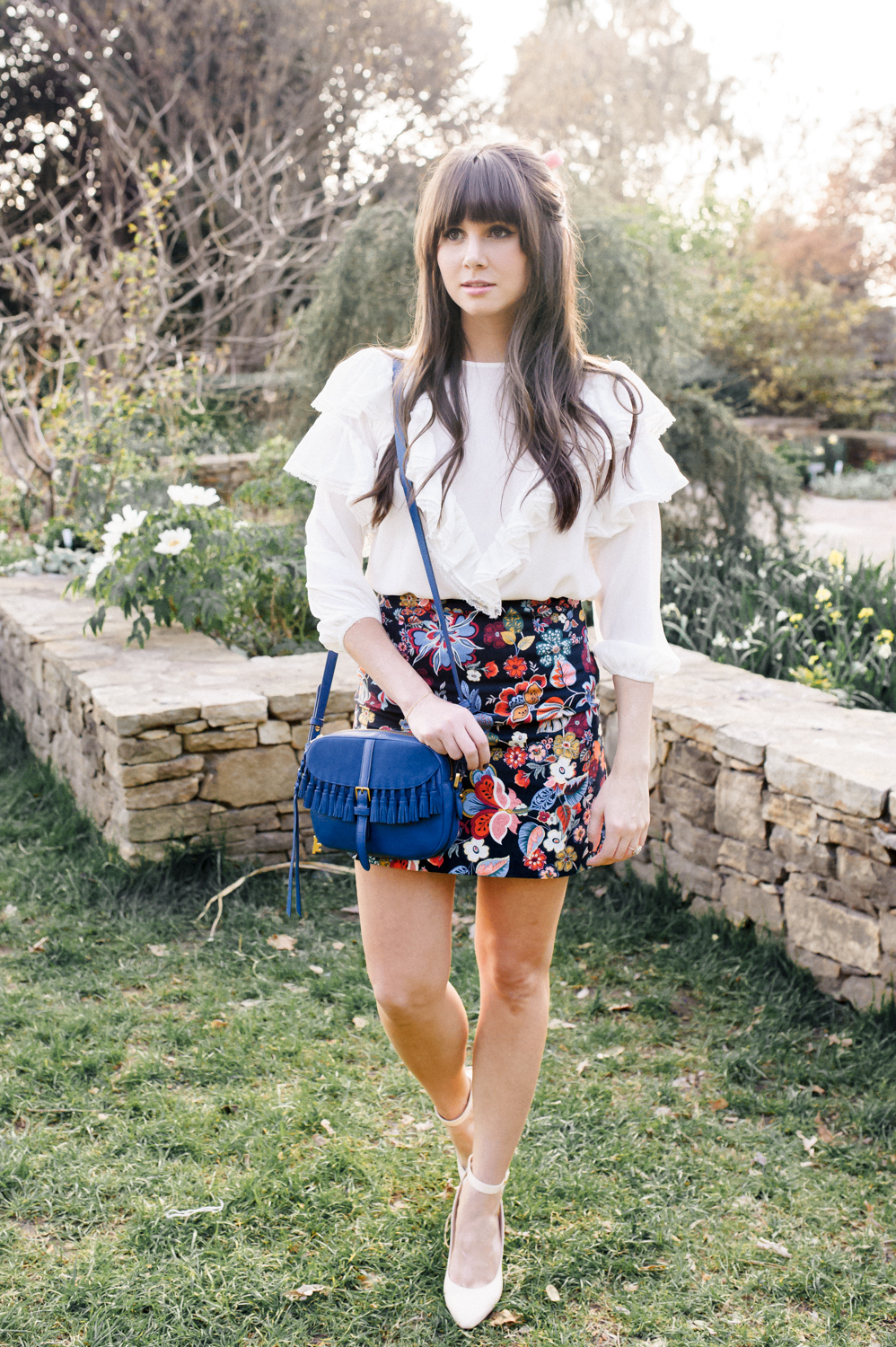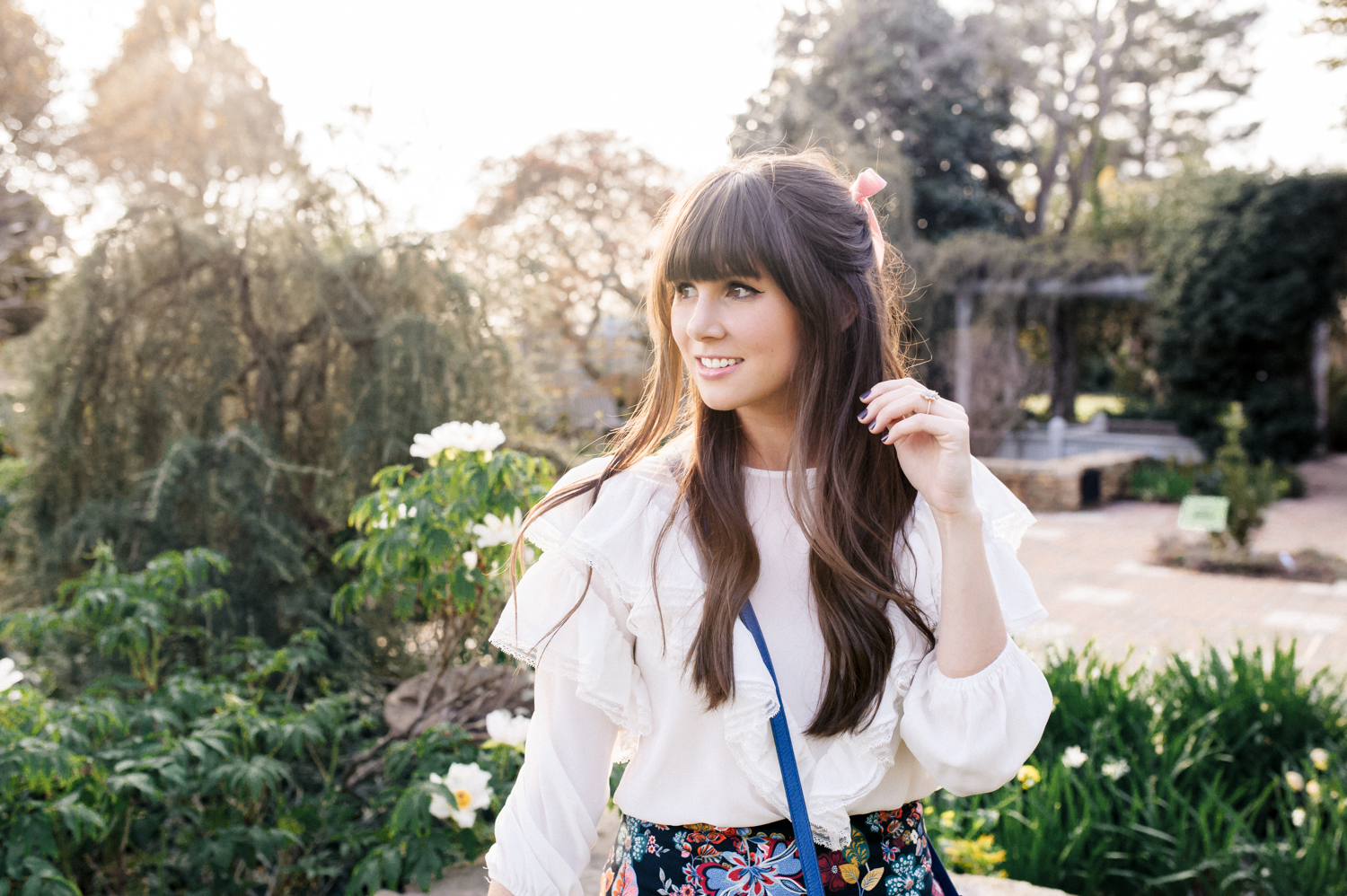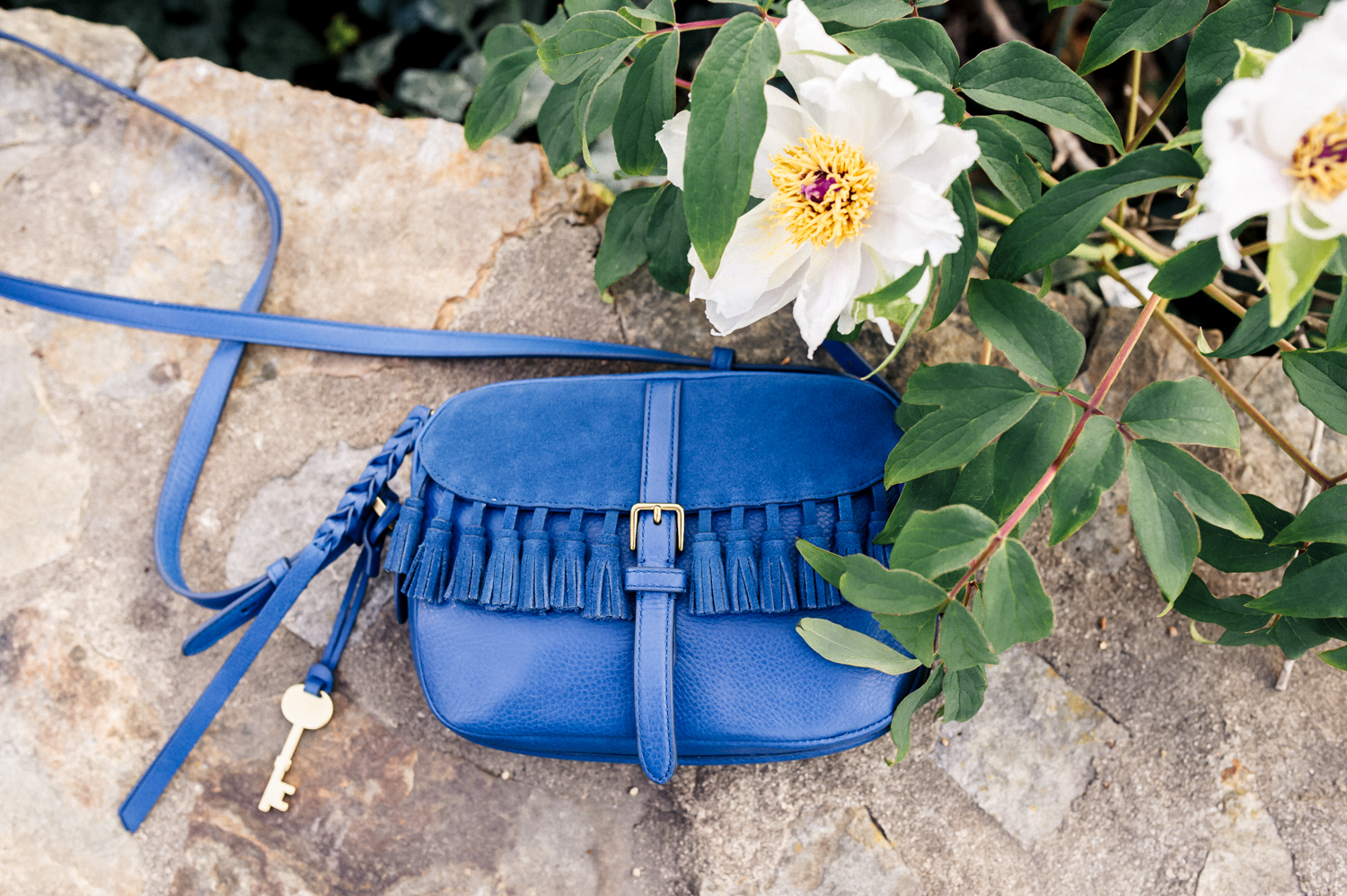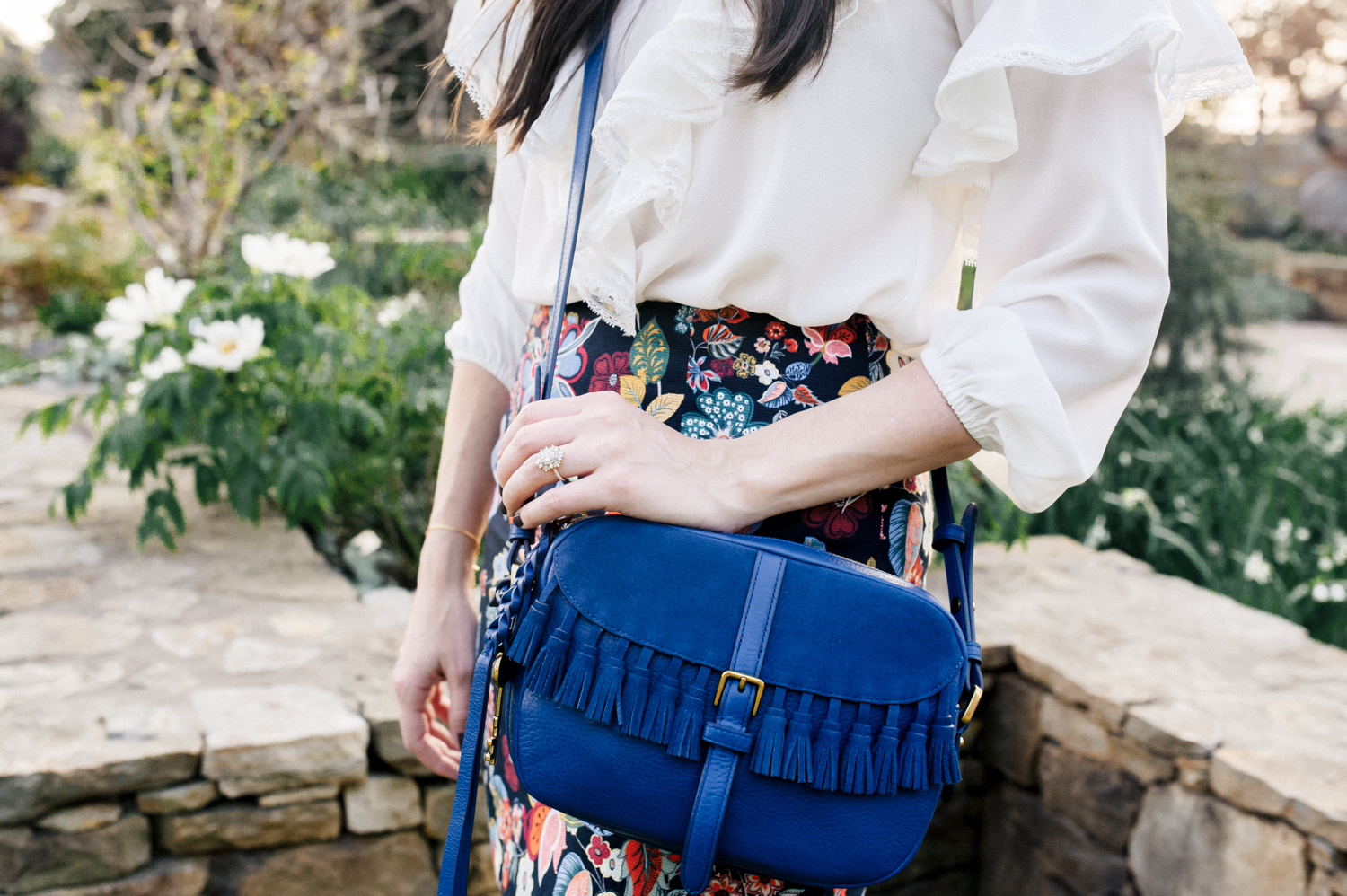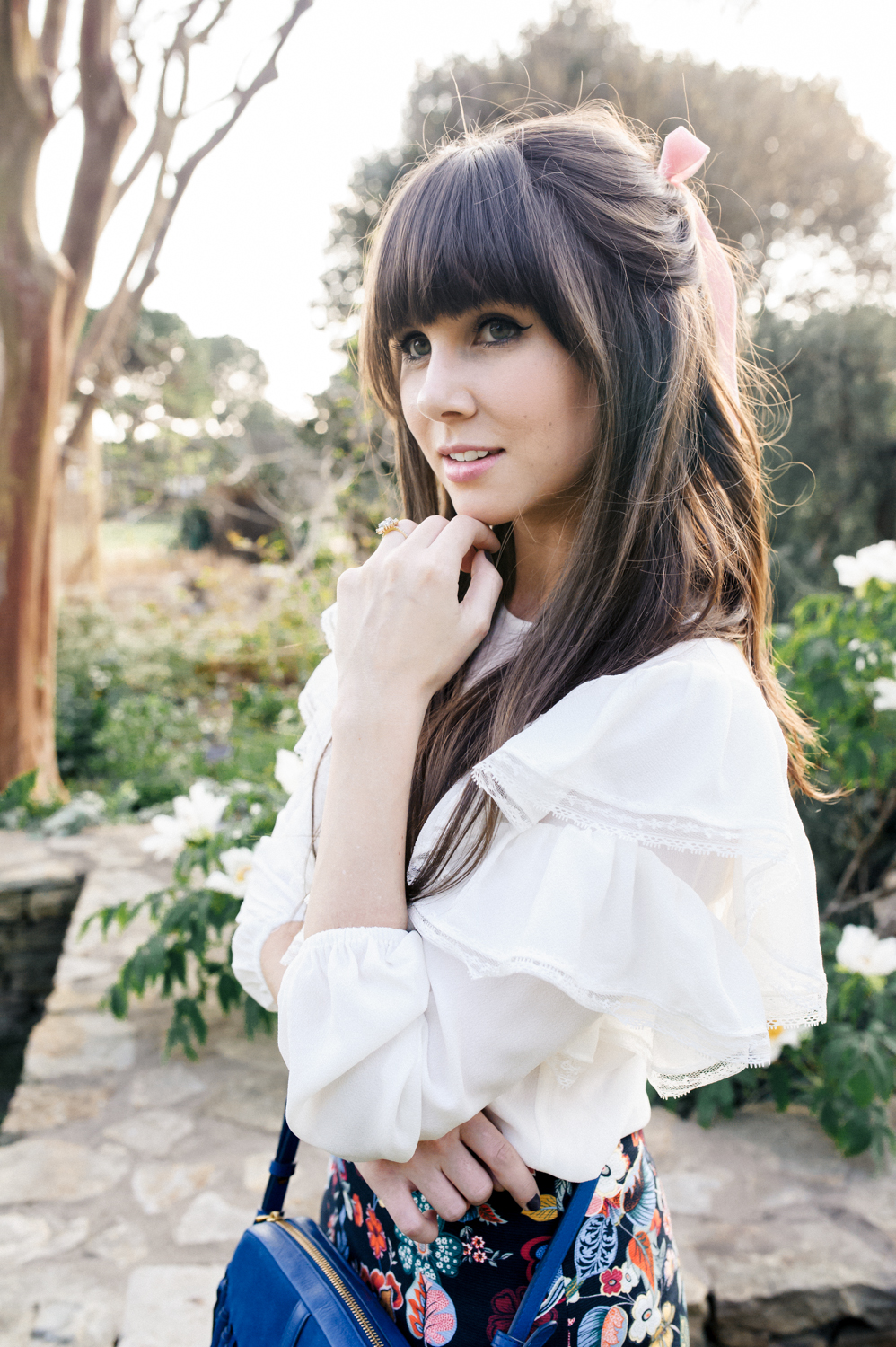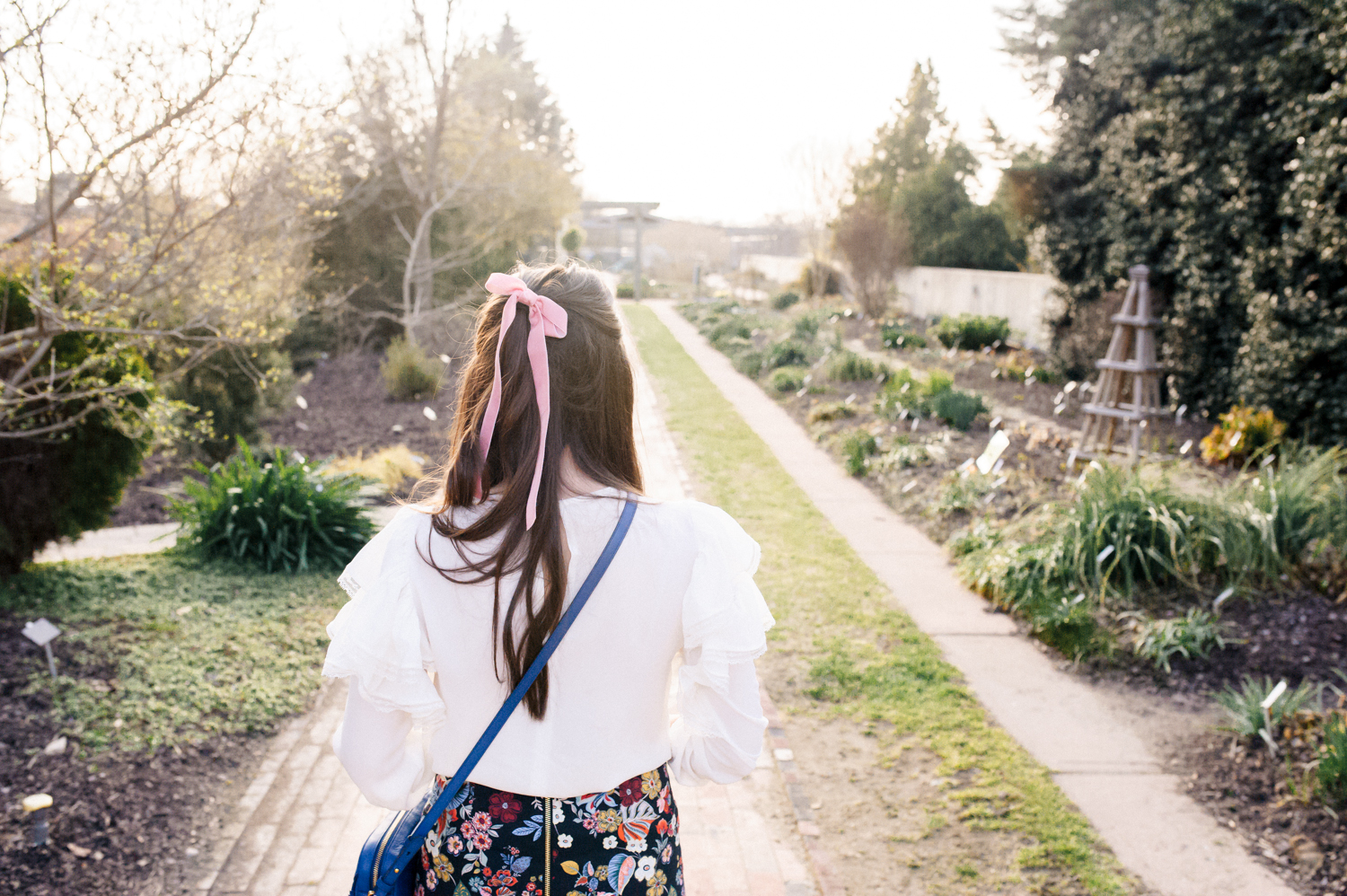 Though my traditional wardrobe color palate hugs more to the neutral side of style, I couldn't help but fawn over a few particular colors this season. After seeing Malene Birger make a case for cobalt blue in her Spring 2017 collection, I've since been convinced it was time to give the shade a go. From the flowing bold blues in her pajama-inspired silky suit separates, to vertical stripes featuring this fun shade, it spoke to a more regal and elegant side of my style, and I couldn't help but wonder about incorporating the color into my wardrobe this spring.
Because blush pink and floral fabrics are about as far way from neutrals as I tend to shy, I decided to first incorporate the color into my ensemble in a less intimating way by using my handbag as the perfect vehicle to add that pop of color. This fringed crossbody by Fossil was the perfect starter piece to incorporate the color into my look (confession: I've since added three cobalt bags to my collection).
If you're like me and want to ease your way in, I've rounded up a few more accessories in hue in the shop bar below, as well as some gorgeous dresses if you're ready to embrace the trend head on and wear the color from head-to-toe. Honestly, I would be surprised if I wasn't doing that myself in a couple of weeks.
Cobalt Cravings
Photos by Ryan Sides
Shop the Post
Asos Blouse | Fossil Bag c/o | River Island (similar) | Kat Maconie Heels (similar) | Cara Hairbow