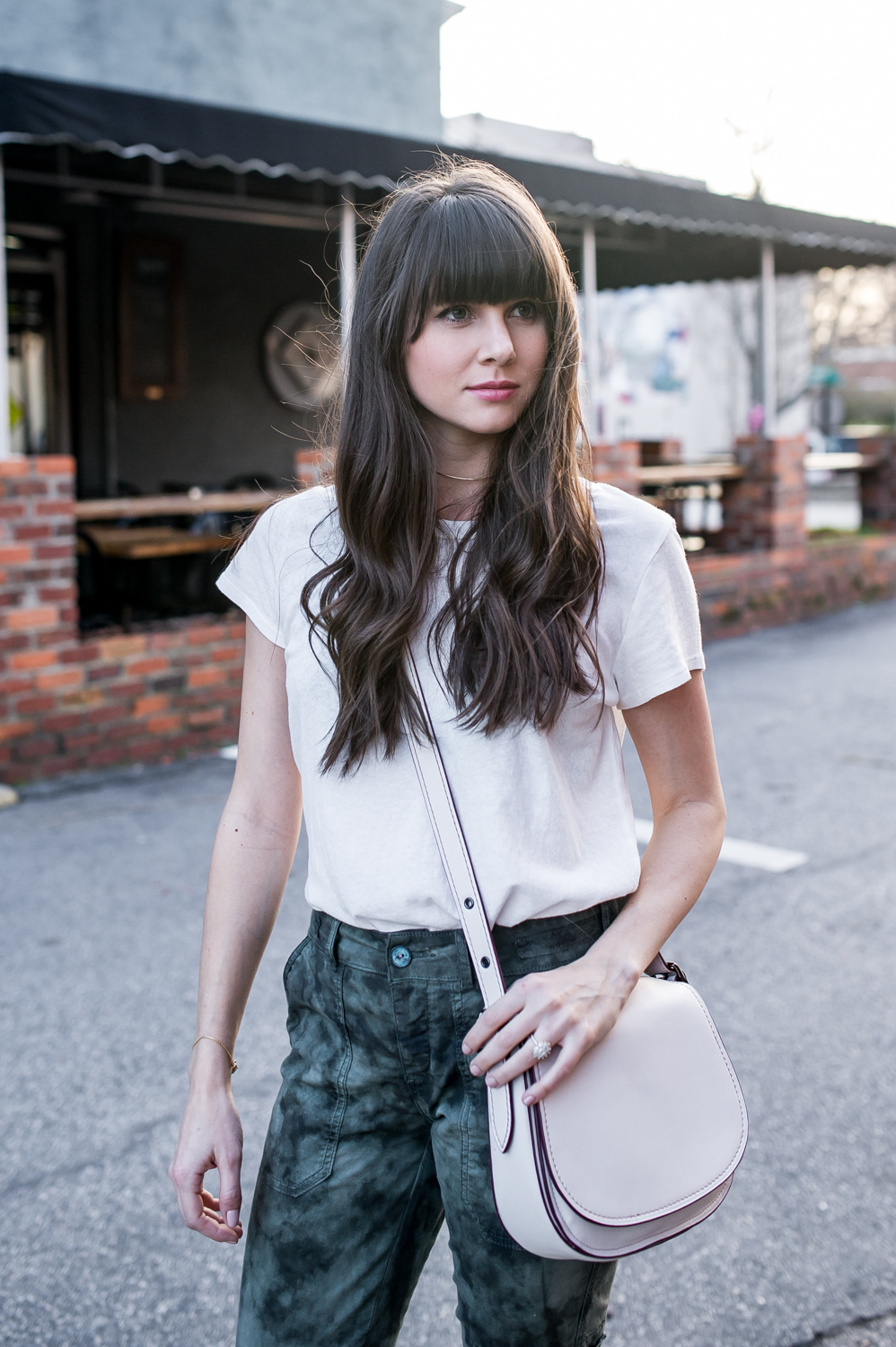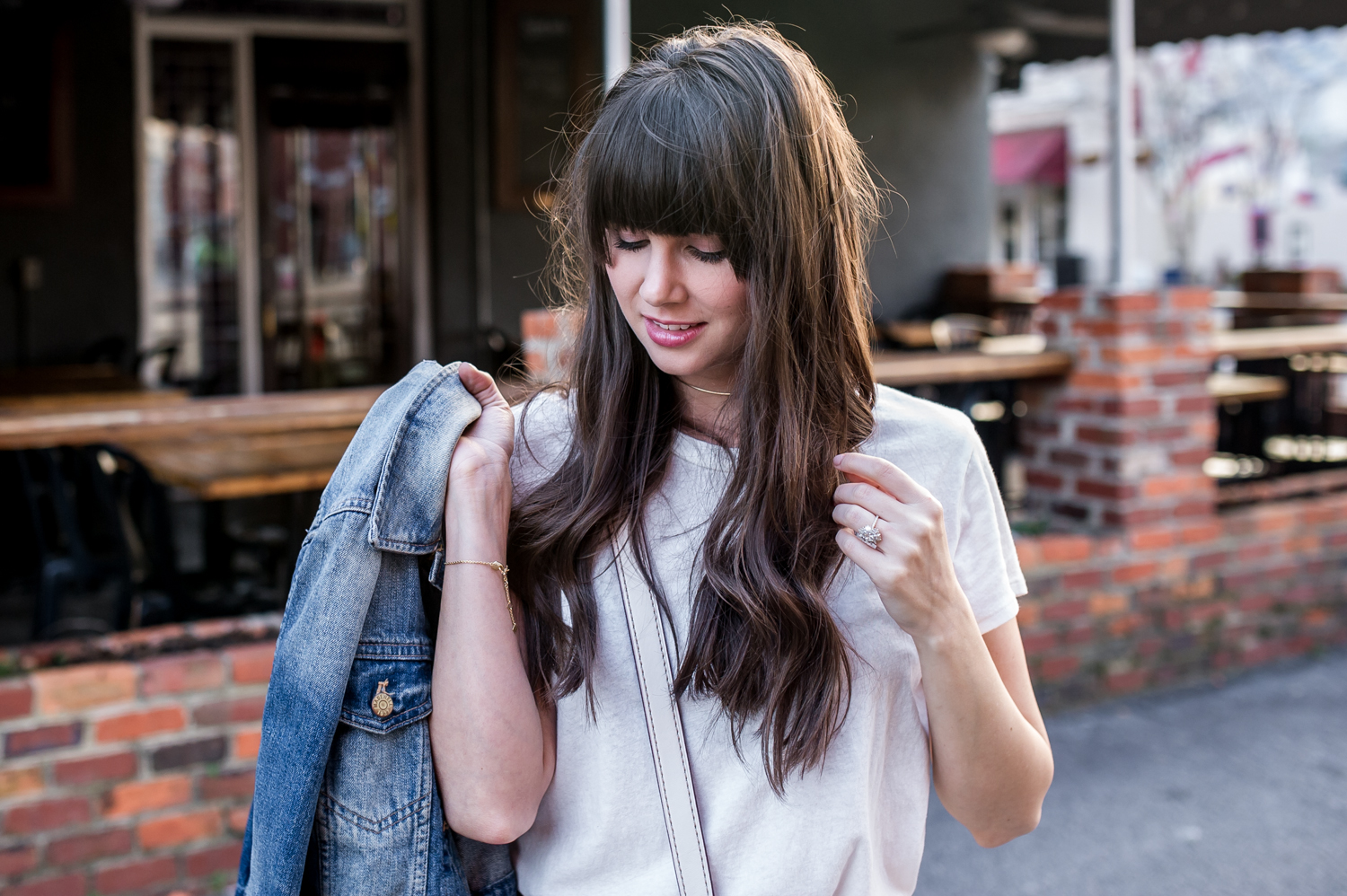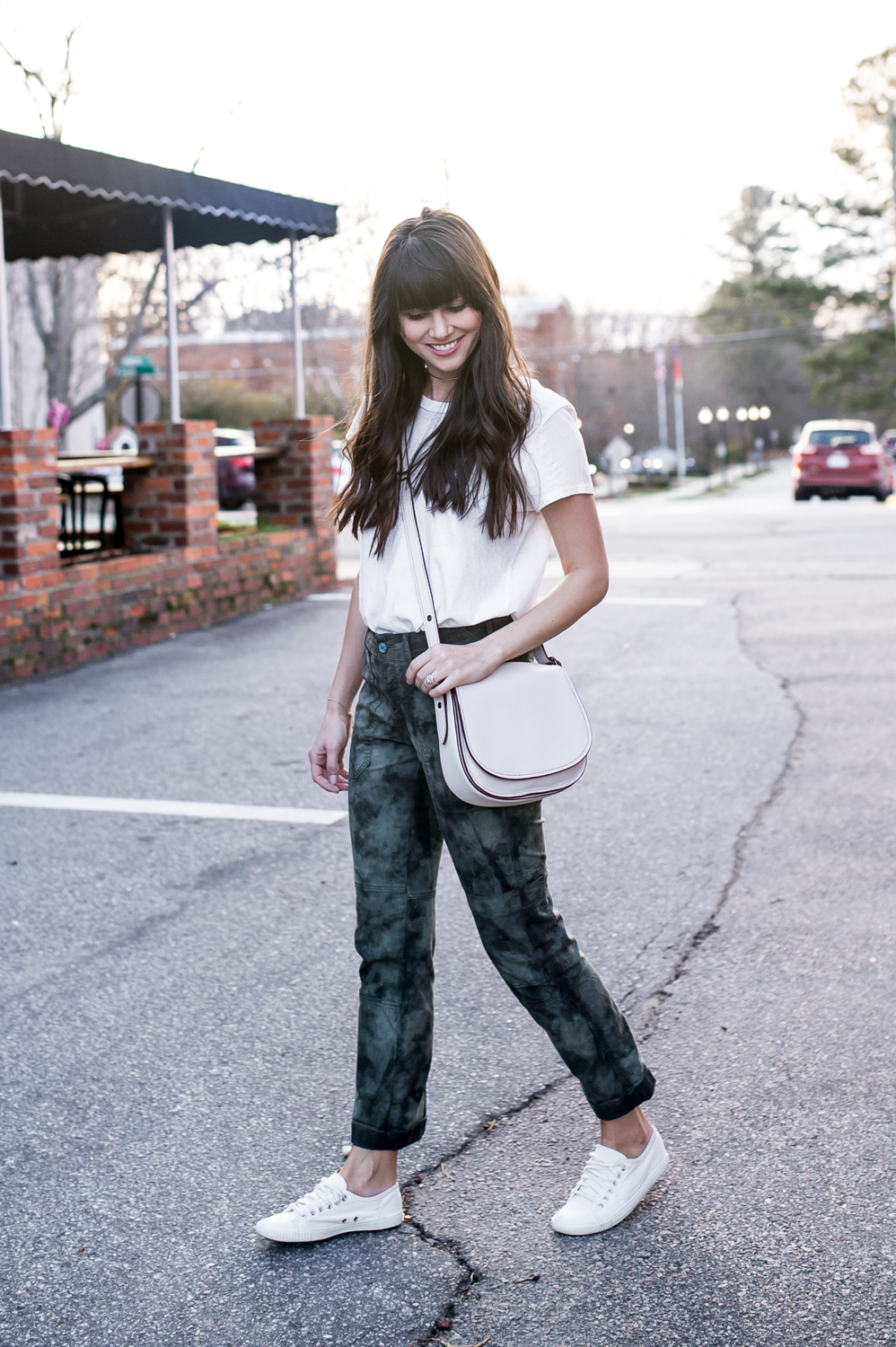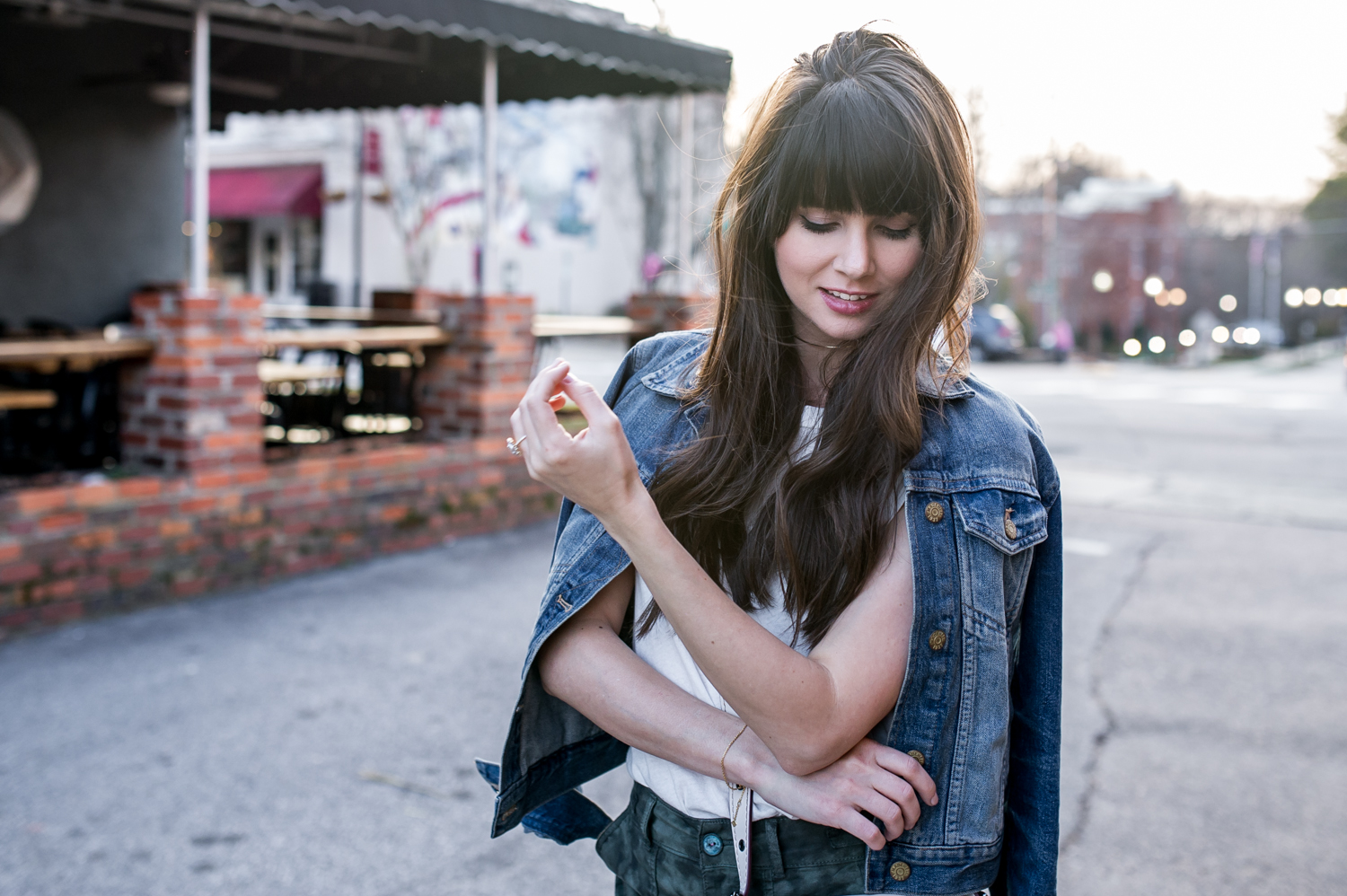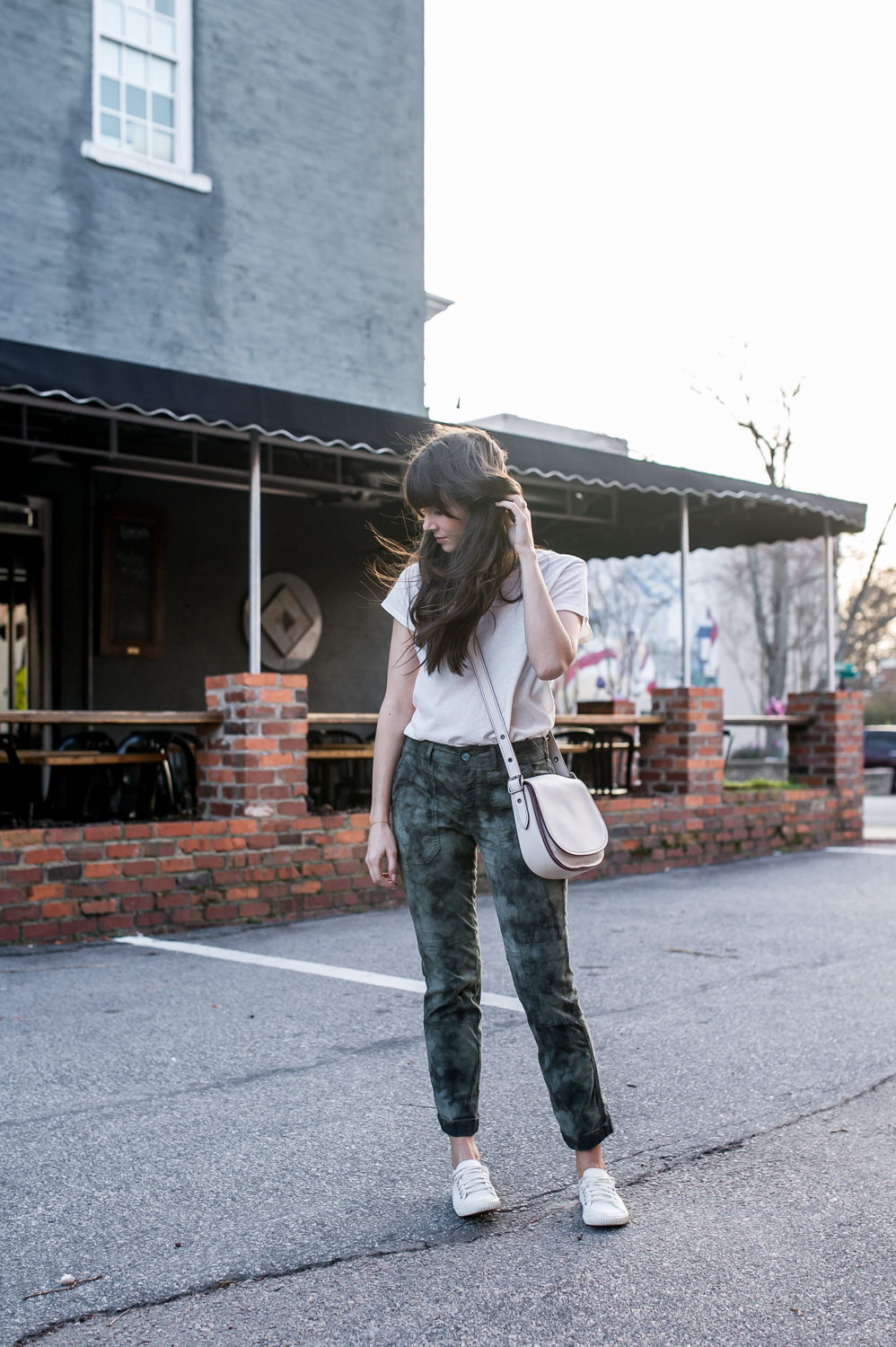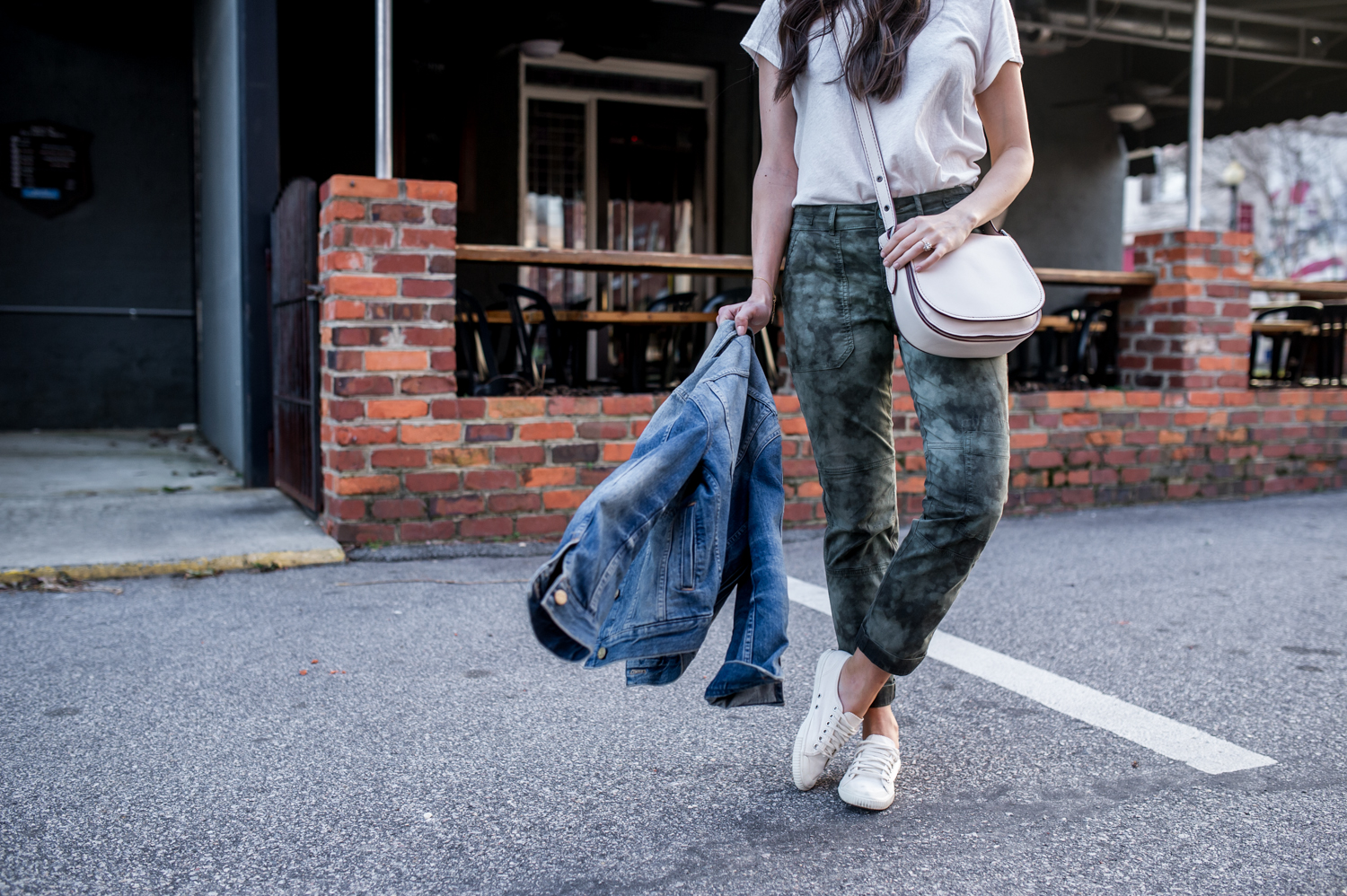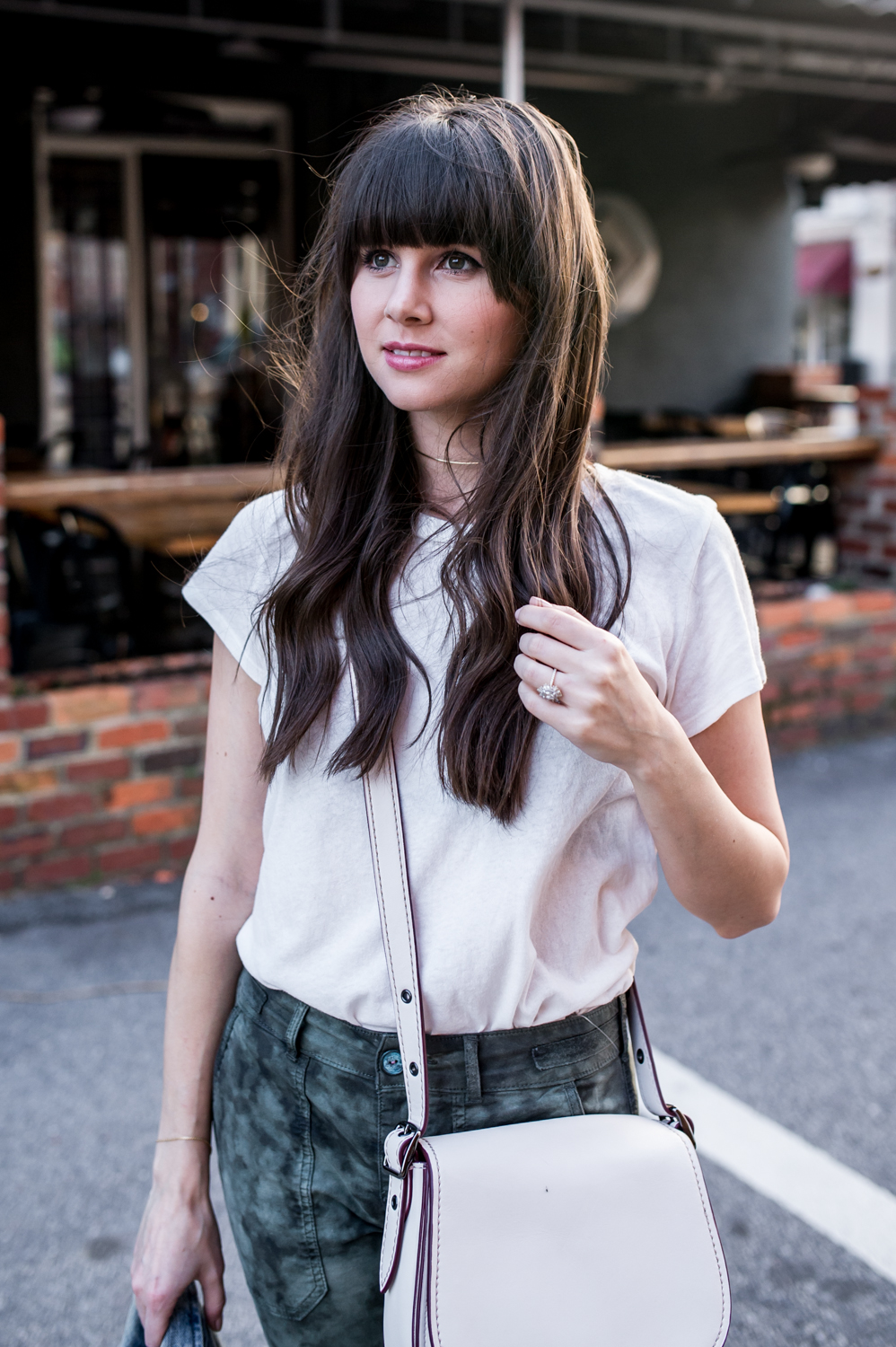 Camo has been one of those patterns and trends that I've always shied away from. I've never known how to sport the look without looking like I was about to embark on a hunting adventure. Would the print overpower me? What do I pair with it to keep me from resembling a hillbilly? There are some girls who are blessed with being able to seamlessly pull off the look, but unfortunately, that just isn't me.
When I first saw these cargo pants at Anthropologie, I was immediately hopeful that they would be the answer to my prayers! With just a subtle hint of a camo pattern, it was a fool-proof way for me to test out the trend in a more moderate fashion. The second I slipped into these and paired it with a crew neck tee and my trusty Tretorn sneakers, I literally ran down the stairs and told Ryan that I thought it was my favorite thing I'd ever worn. Something about the casual-cool vibe of the pants made me feel extra-spirited and ready for a relaxed afternoon downtown.
Editor's Note
Happy Monday! I hope everyone had a great weekend. I spent most of the weekend disconnected from social media – sometimes you don't realize how dependent we are on our phones until you make an effort to not be on it. We had absolutely gorgeous weather this past weekend, so it was the perfect time for me to put it away and just soak in some sunshine.
In other news, I tried on my FIRST wedding dresses this weekend! I'd scheduled an appointment at Anthropologie at Durham's BDLDN trunk show, and had the opportunity to try on some of my dream dresses. Though I'm sure they were the first of many I'll look at, I couldn't help but be amazed at the intricacy and beauty of the vintage detailing, lace, and embroidery on all of the dresses. It was such a special afternoon spend with my mom and sister that I'll always remember.
Photos by Ryan Sides
Anthropologie Tee | Anthropologie Pants | Coach Bag c/o | Tretorn Sneakers | Madewell Denim Jacket | Nouvel Heritage Bracelet c/o