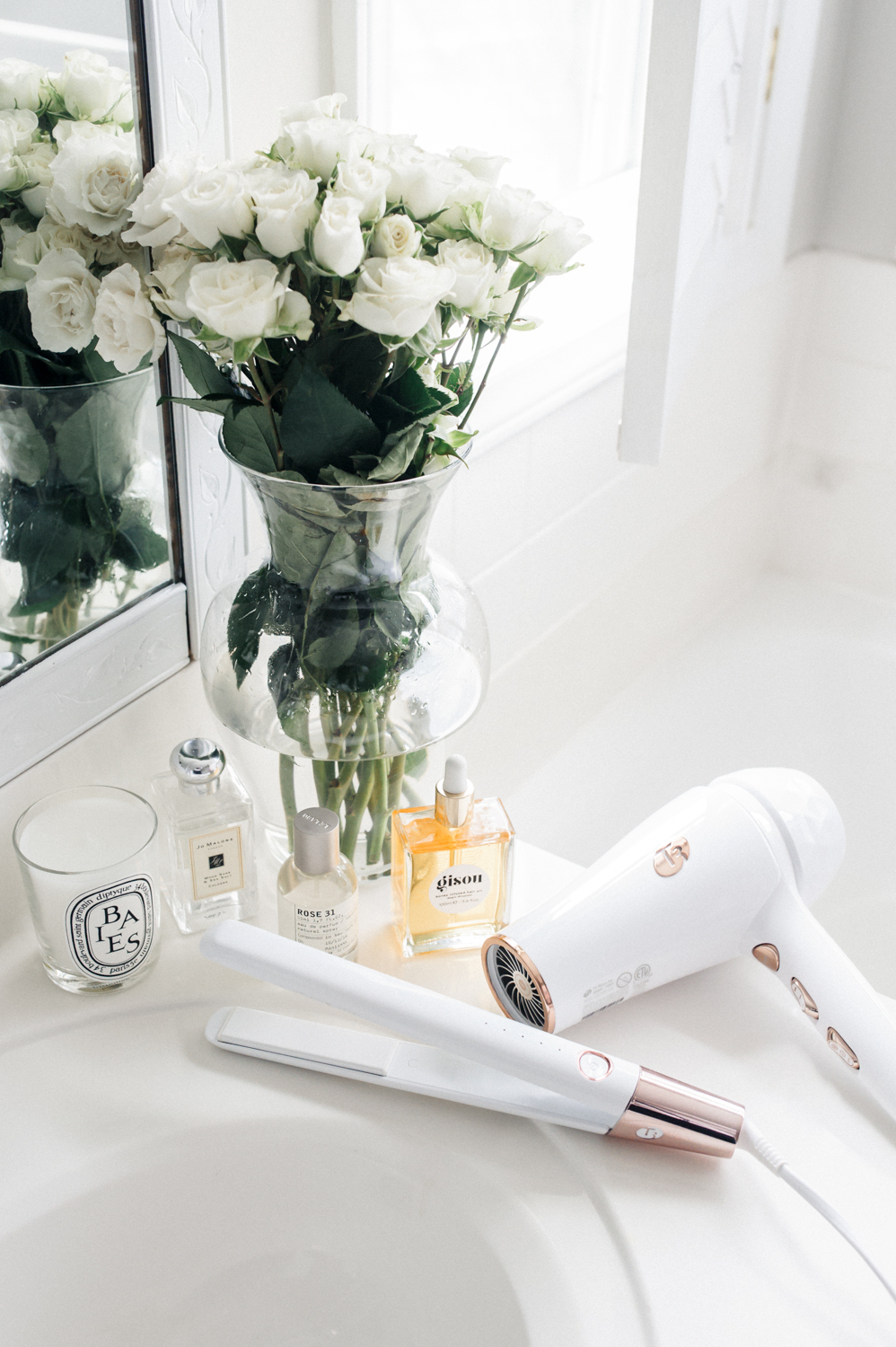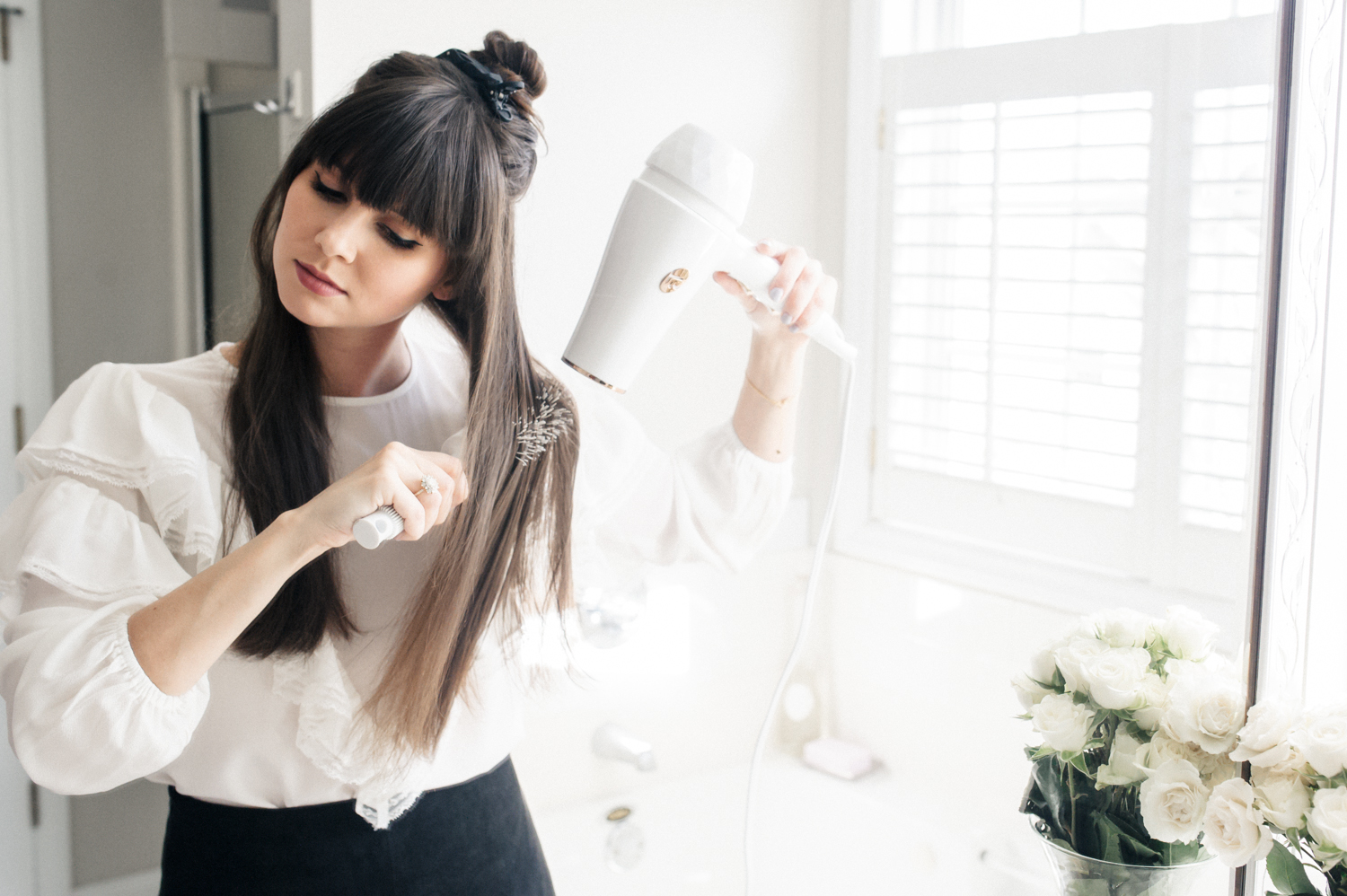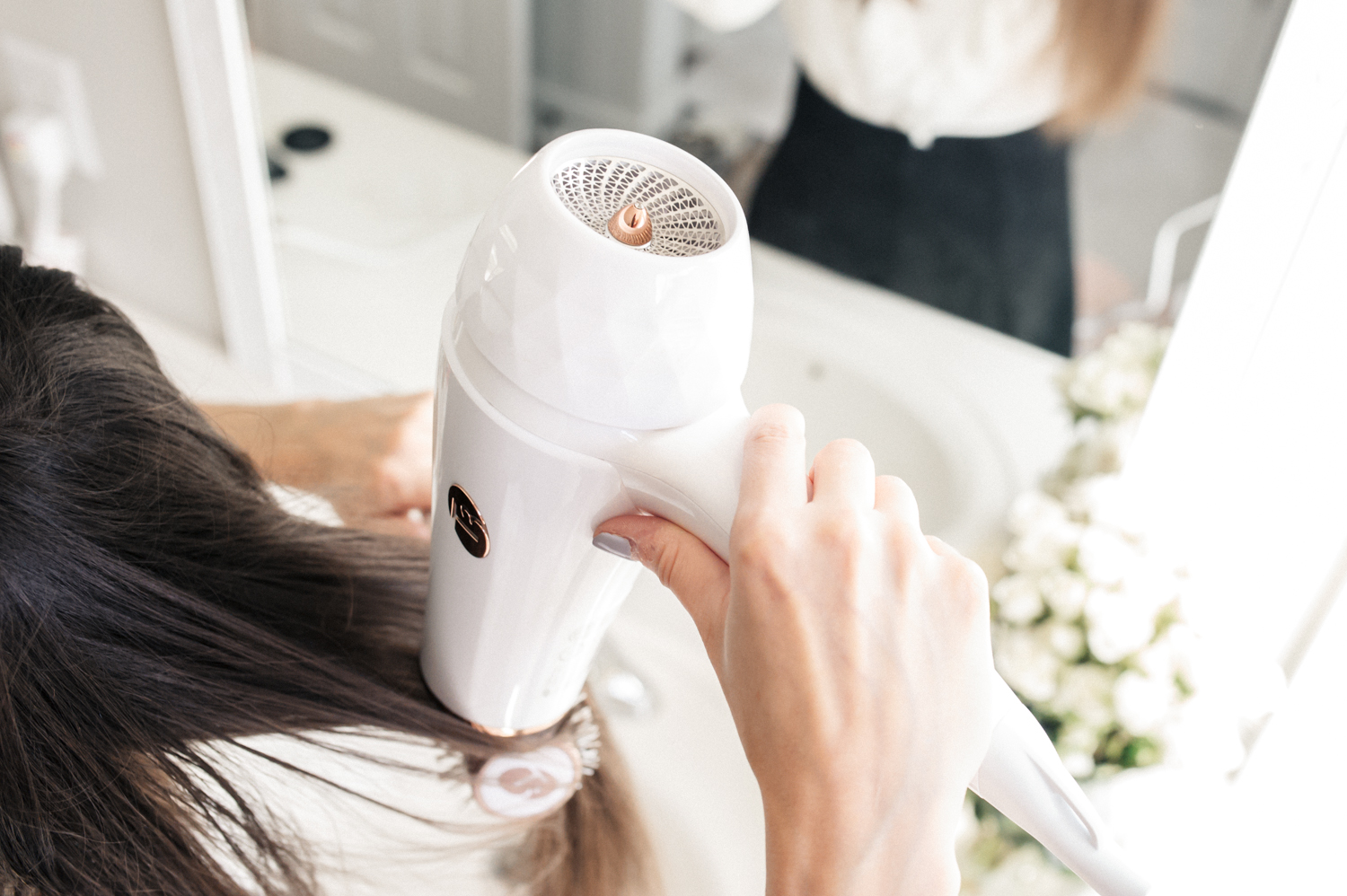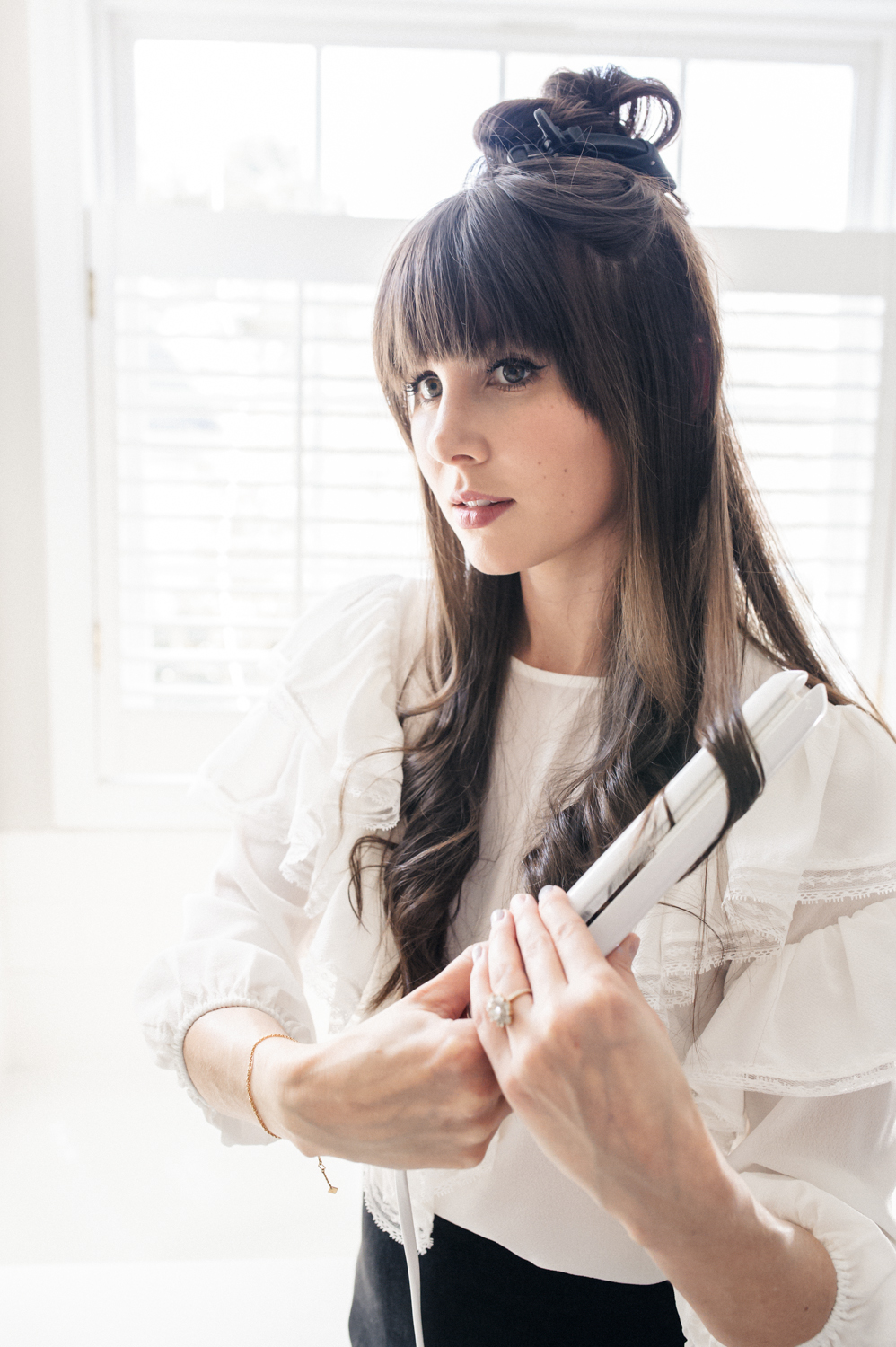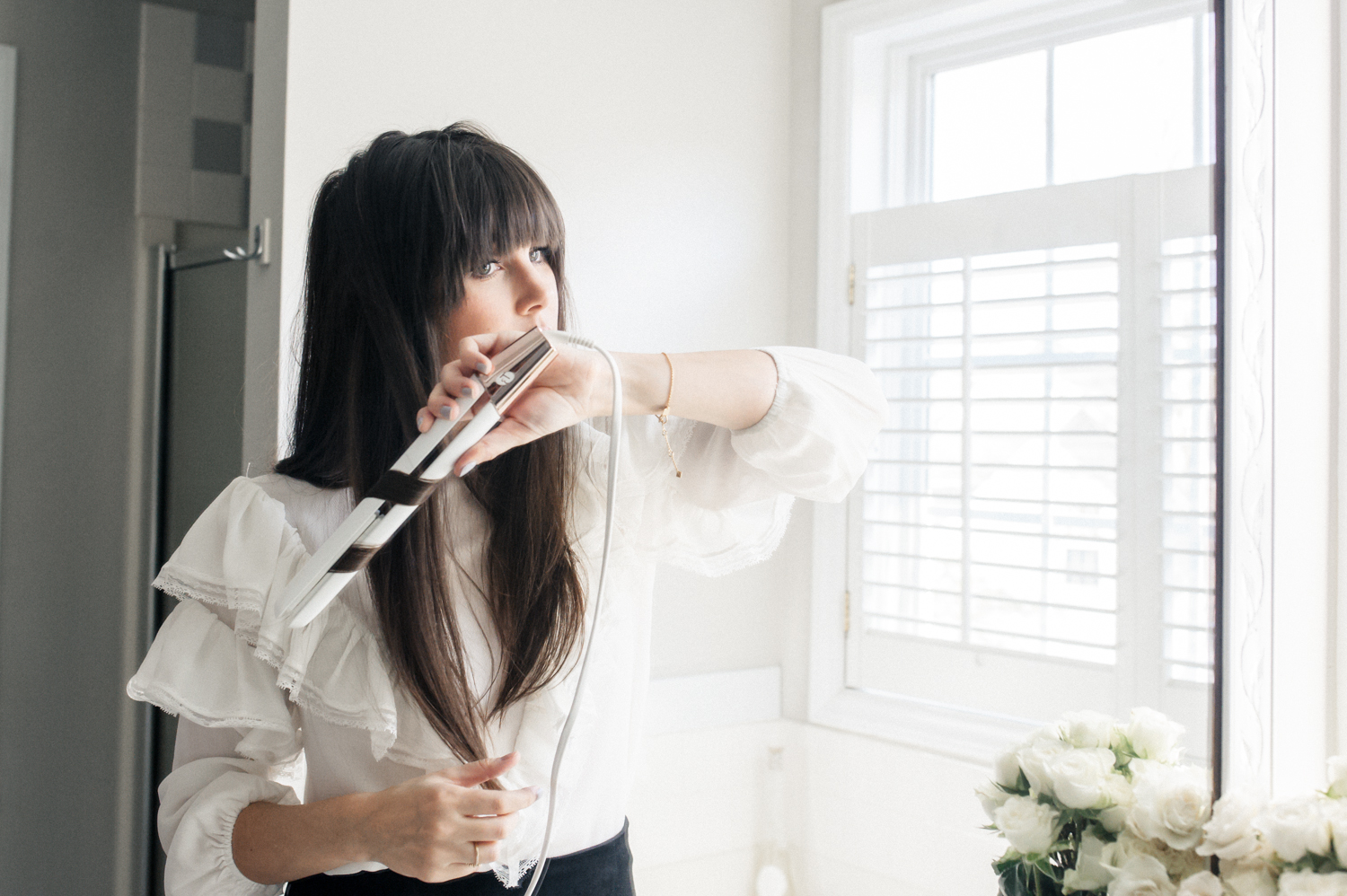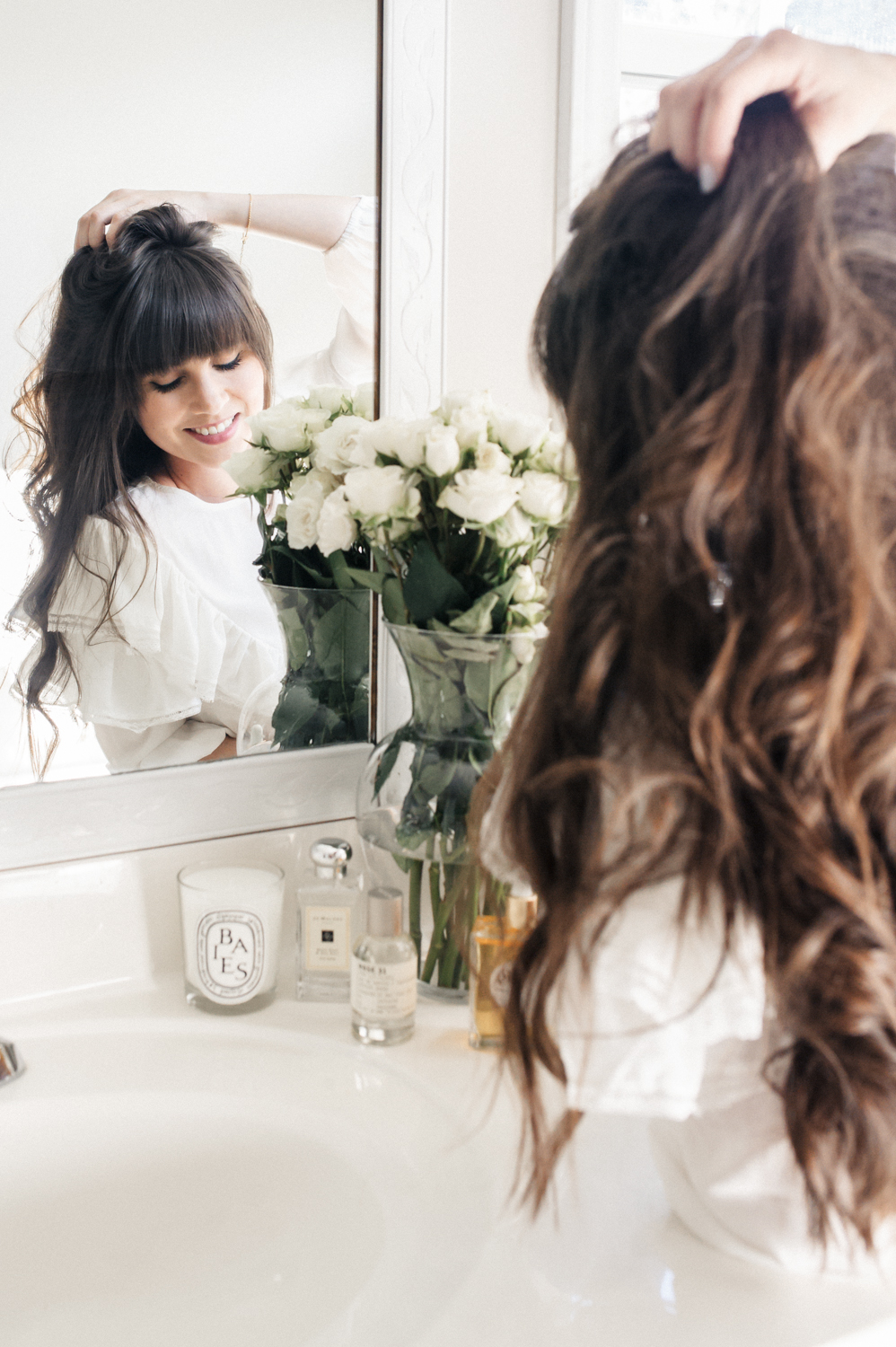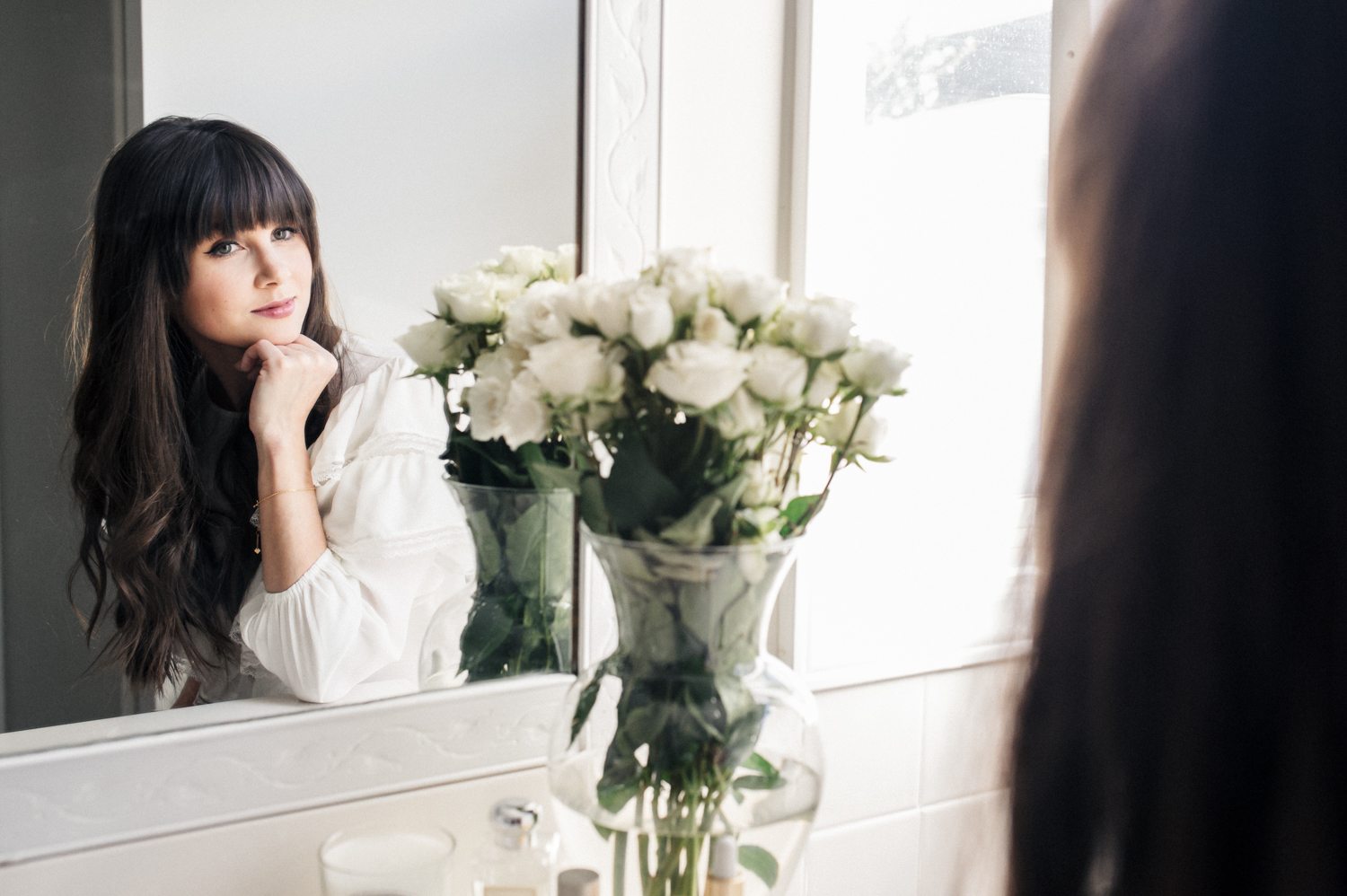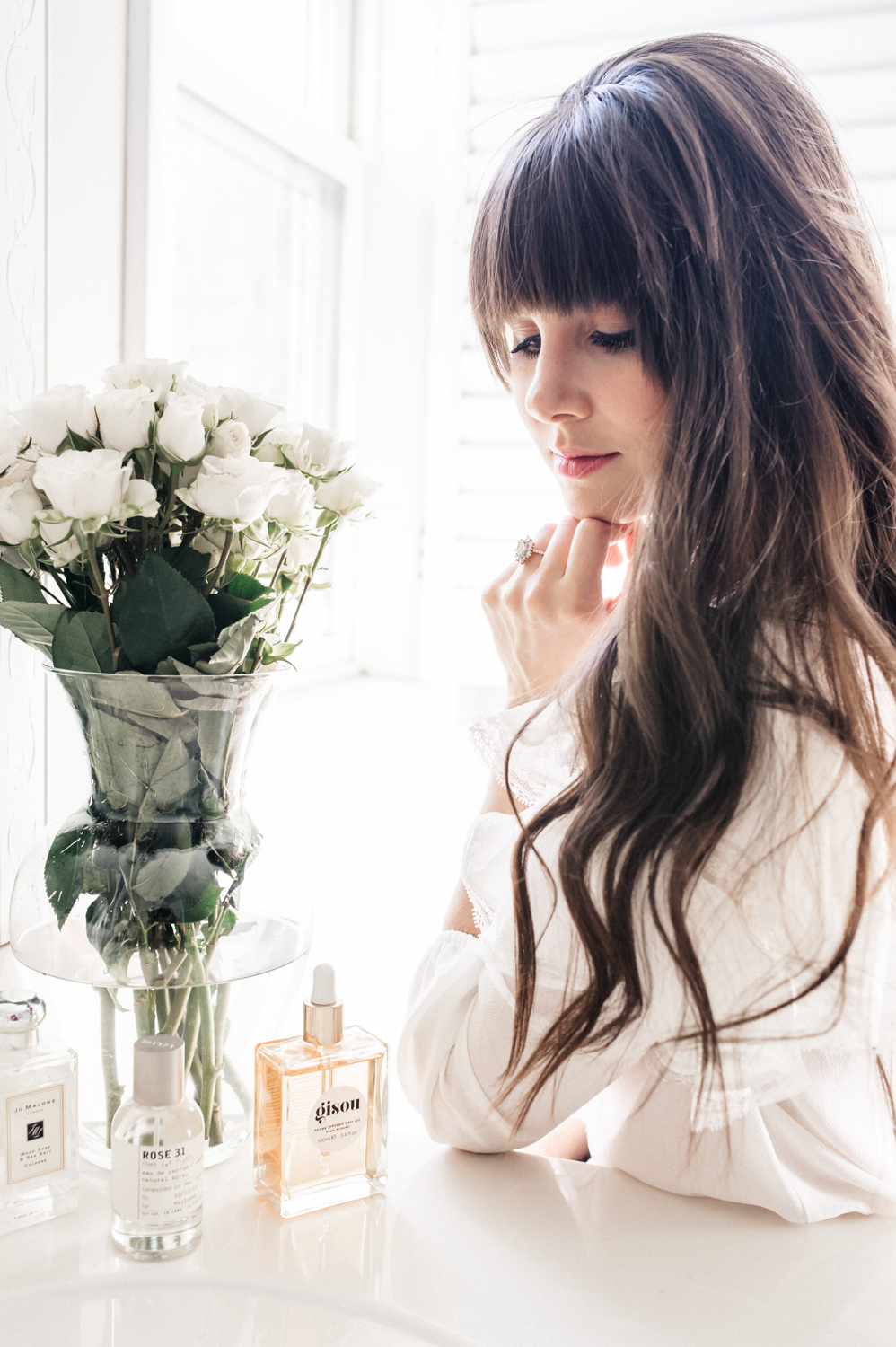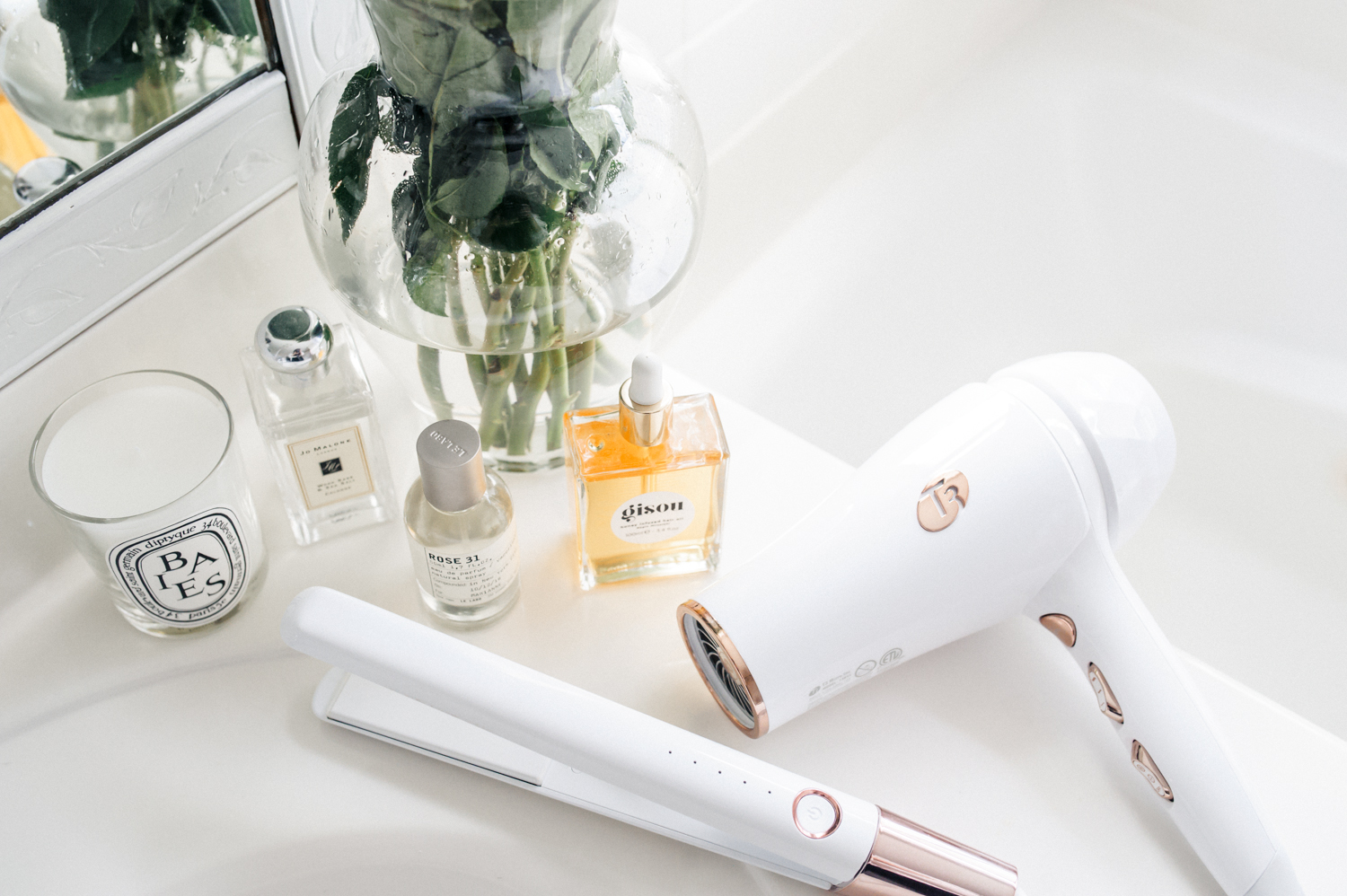 Come spring and summer, hair routines inevitably changes from a part of your daily routine to something you want to be as effortless and minimal as possible. That "I woke up like this" tousled look is ever covetable this time of year – there's nothing like carefree beach hair that screams warm weather and sunny days. It's all about looking like you didn't put too much effort into your look. I've found the simplest way to achieve this style actually is, in fact, to actually put a lot less effort into your look.
Going through my usual process of blowdrying, straightening and curling (you can see that tutorial here) just seems like entirely too much fuss this time of year. Not to mention, I like my waves to be a bit undone once summer hits. With the help of my new favorite beauty tools from T3 Micro, I've discovered the art of curling your hair with a straightening tool. Sound contradictory? Keep reading below to discover the two easiest steps to achieving  your carefree curls this season.
Step Nº 1 Blow Dry
Blow dry your hair as normal using the T3 Featherweight Luxe 2i Hairdryer and T3 Anti-Gravity 2.5″ Brush. I like to complete mine in two sections (top and bottom halves), blow drying from root to tip. You'll be amazed at how quickly it dries, as well as how shiny and soft your hair is upon finishing! I have a pretty thick full head of hair, and it takes me less than 15 minutes to get perfectly blown out results.
Step Nº 2 Curl
Section off the top of your hair and clip up. Using the T3 SinglePass Luxe 1″ Straightening & Styling Iron, start about halfway down your hair. It will take a little trial and error at first to figure out which way to wrap/twist your wrist so that the curls go away from  your face, so do a test piece on the bottom first. As you pull the straightener down your hair, simultaneously twist your wrist so that the hair is wrapped around the iron. The curved edges keep from leaving kinks in your hair. When you get to the tips, hold for two seconds, and then gently release to reveal your carefree curl. Repeat with top half and tousle gently!
Photos by Ryan Sides
Shop the Post
T3 Featherweight Luxe 2i Hairdryer c/o | T3 SinglePass Luxe 1″ Straightening & Styling Iron c/o | T3 Anti-Gravity 2.5″ Brush c/o | Asos Blouse | BB Dakota Skirt (similar)