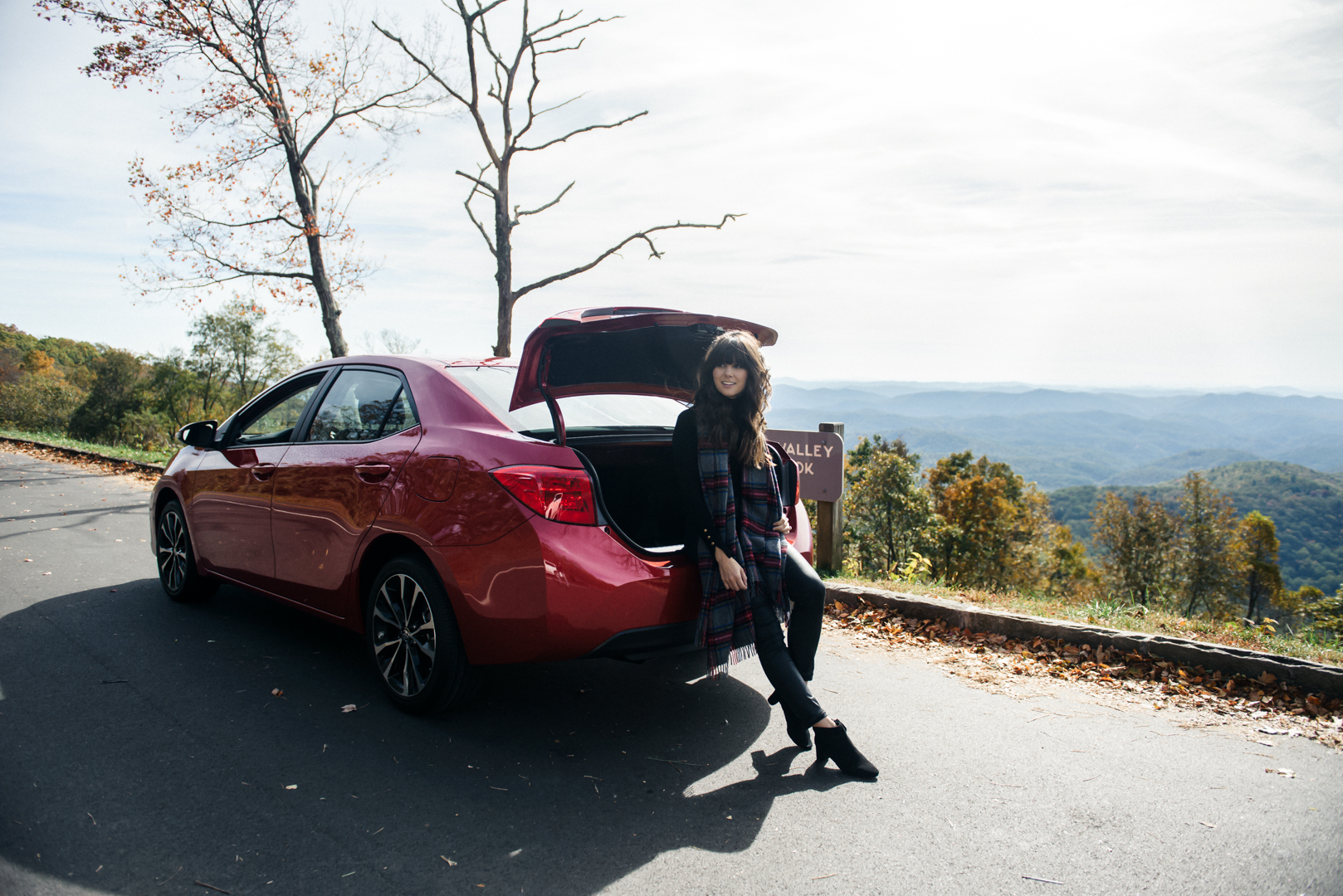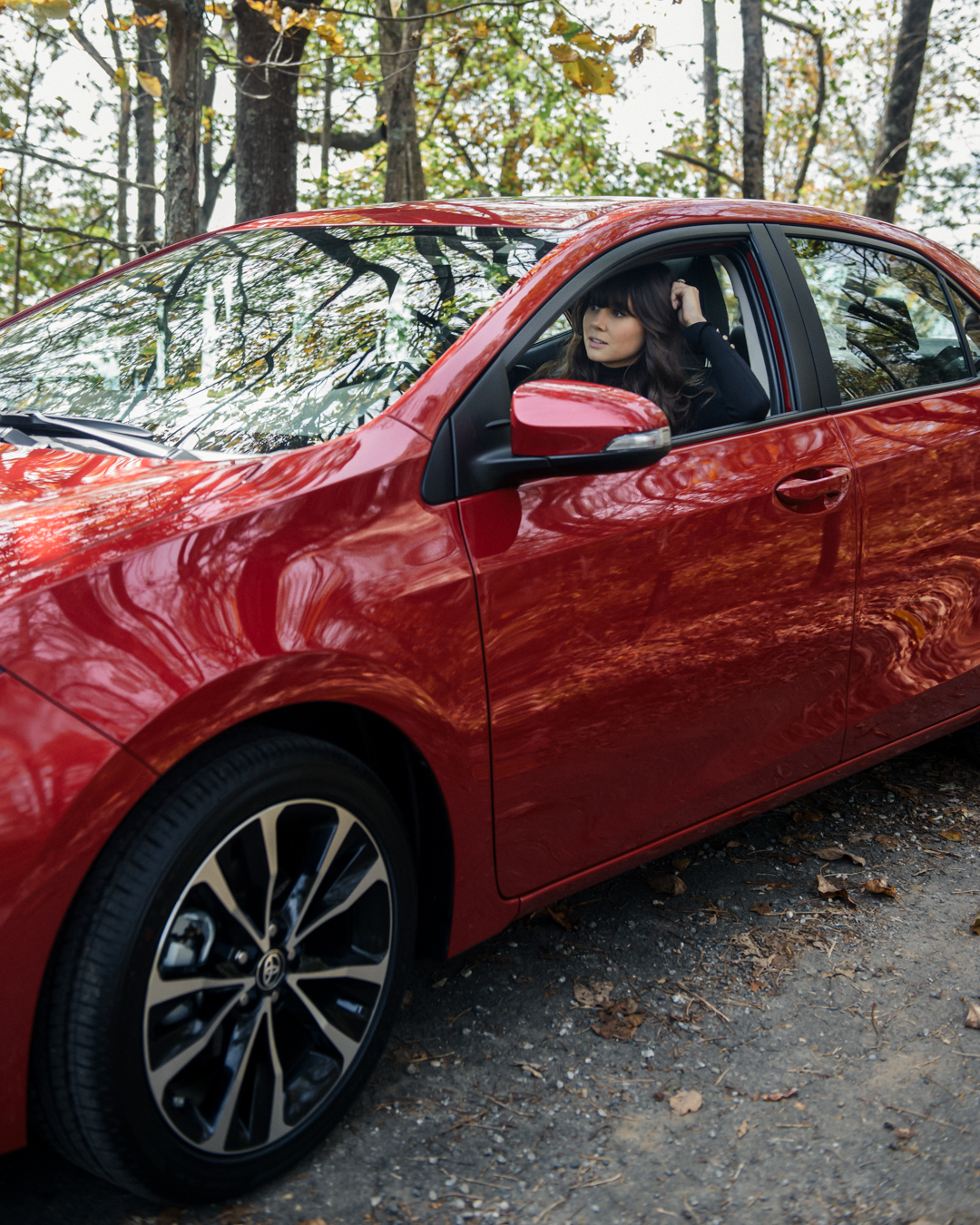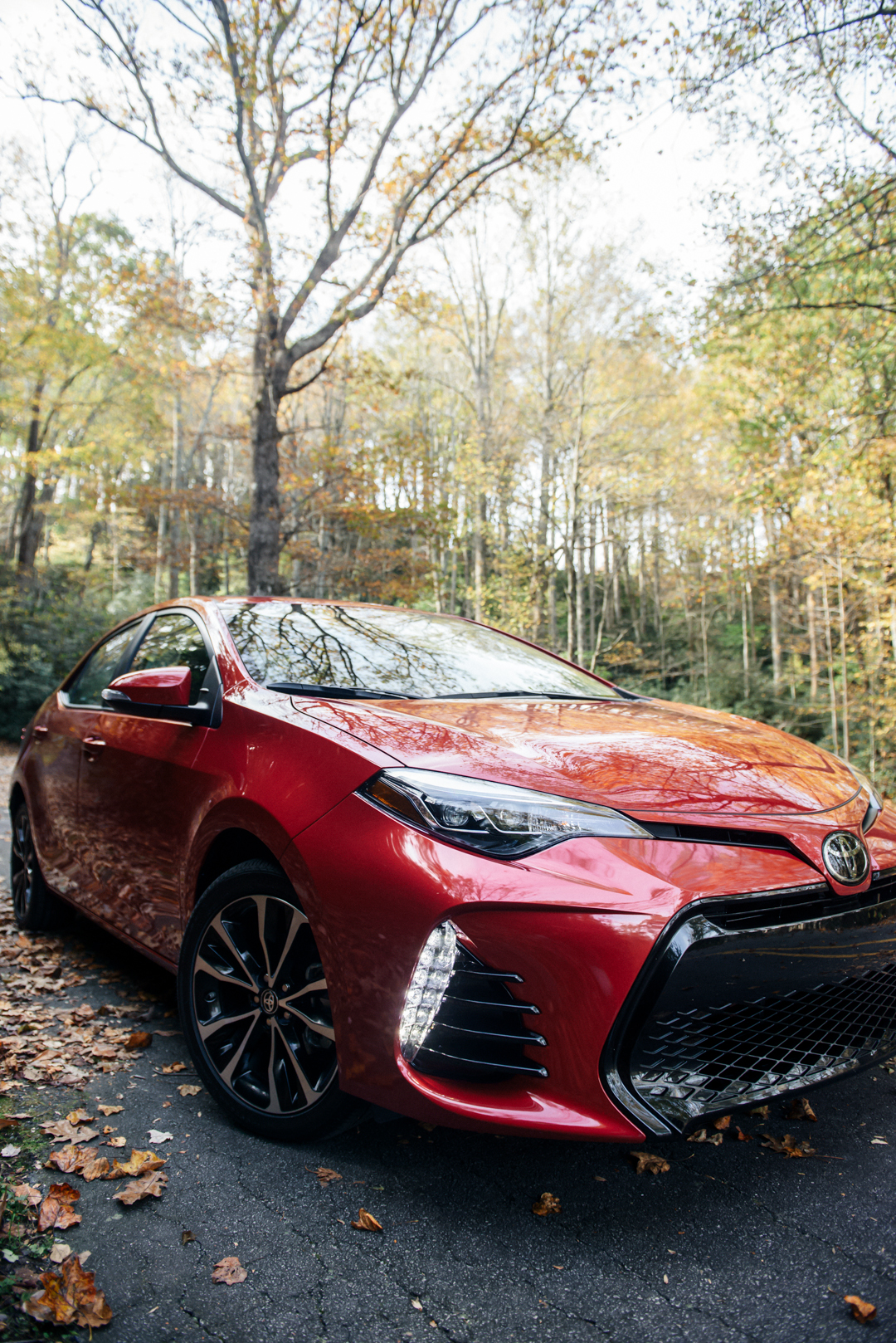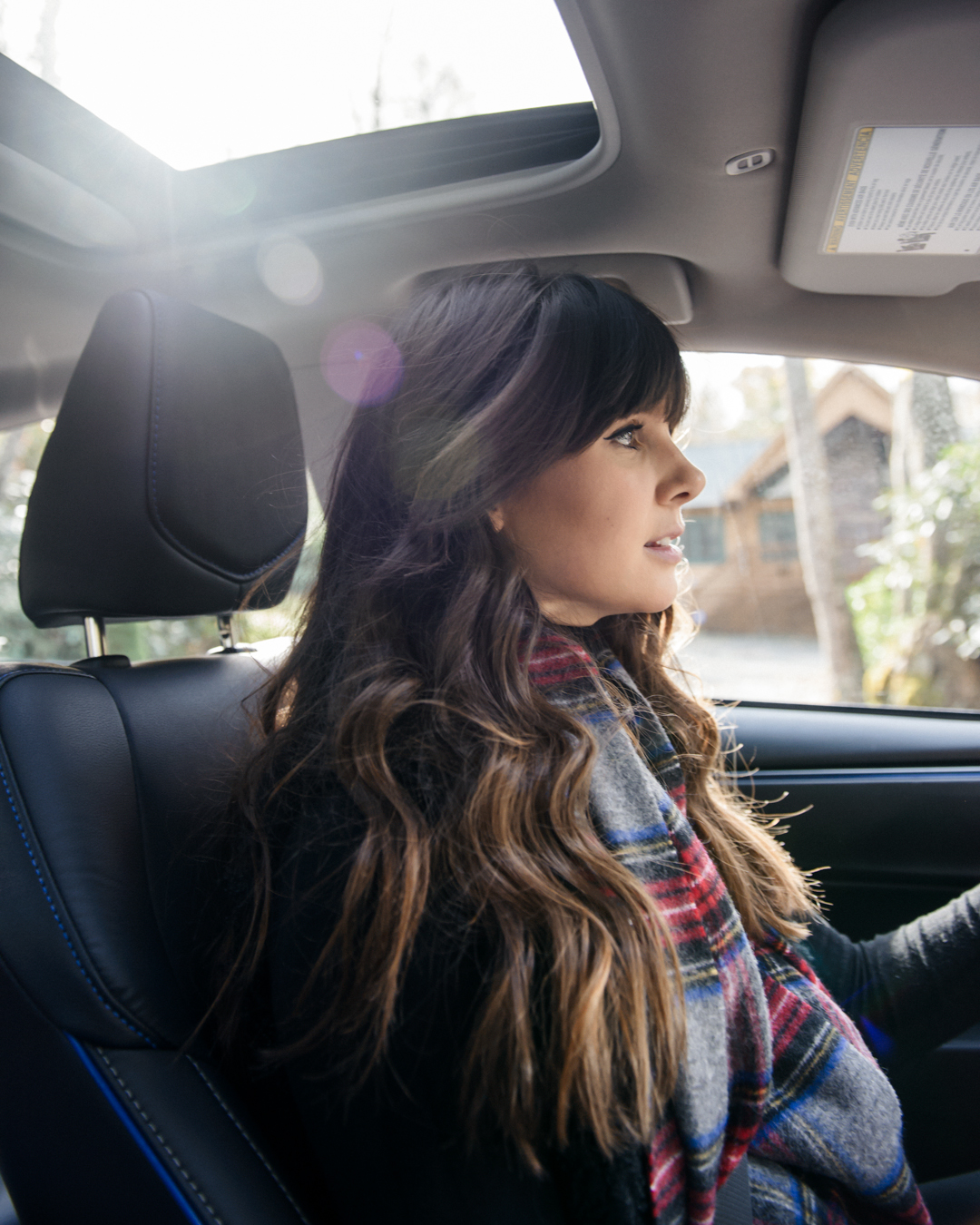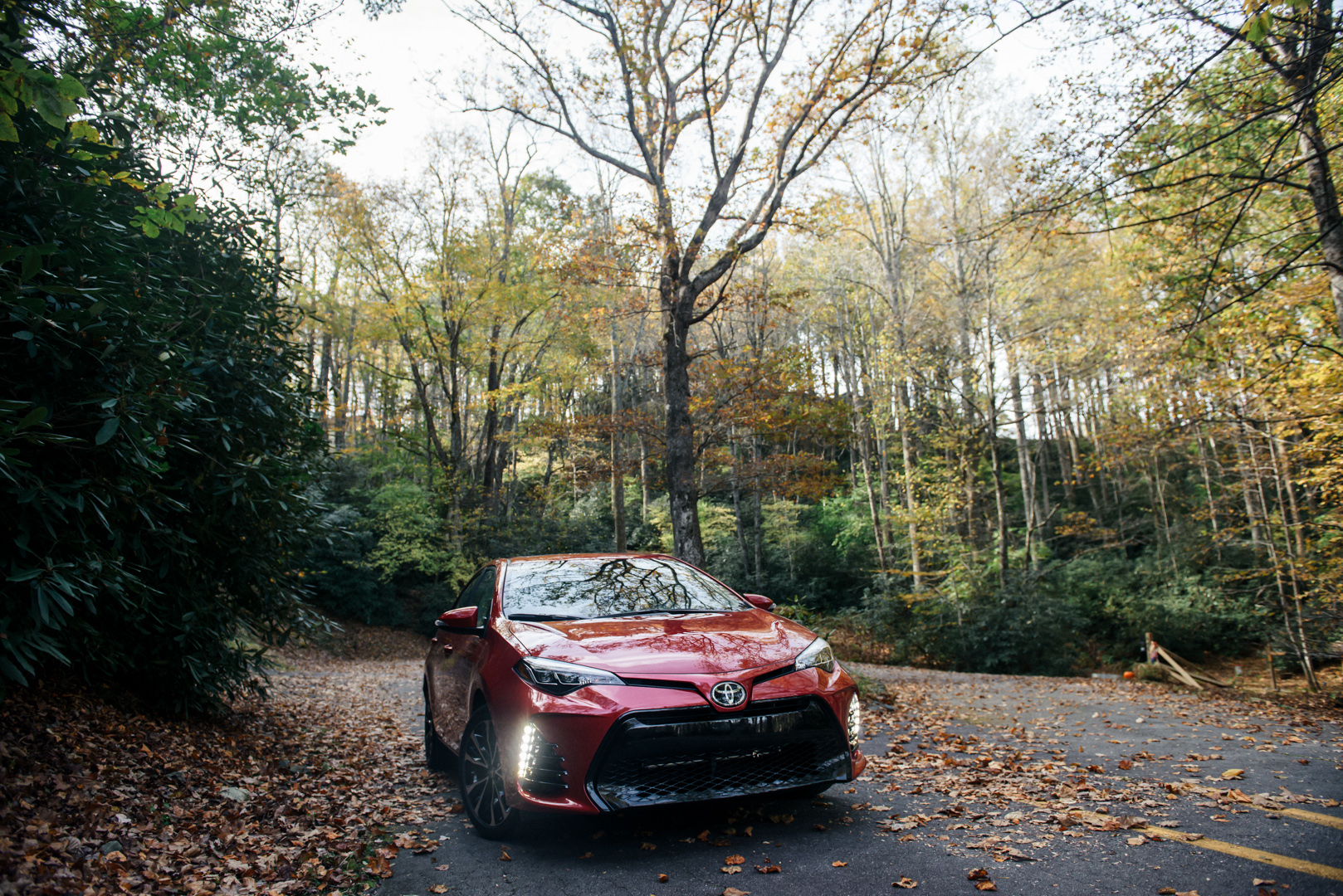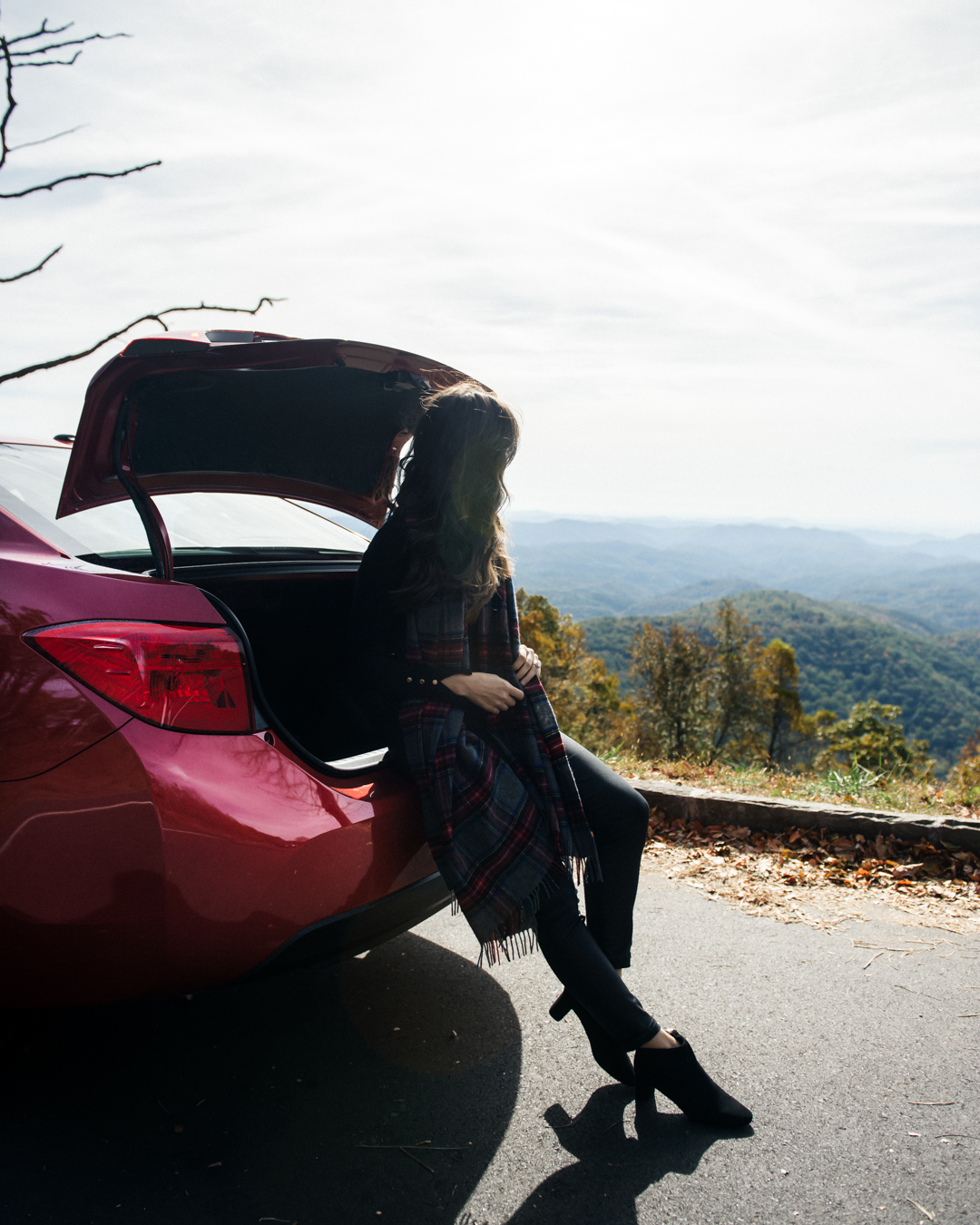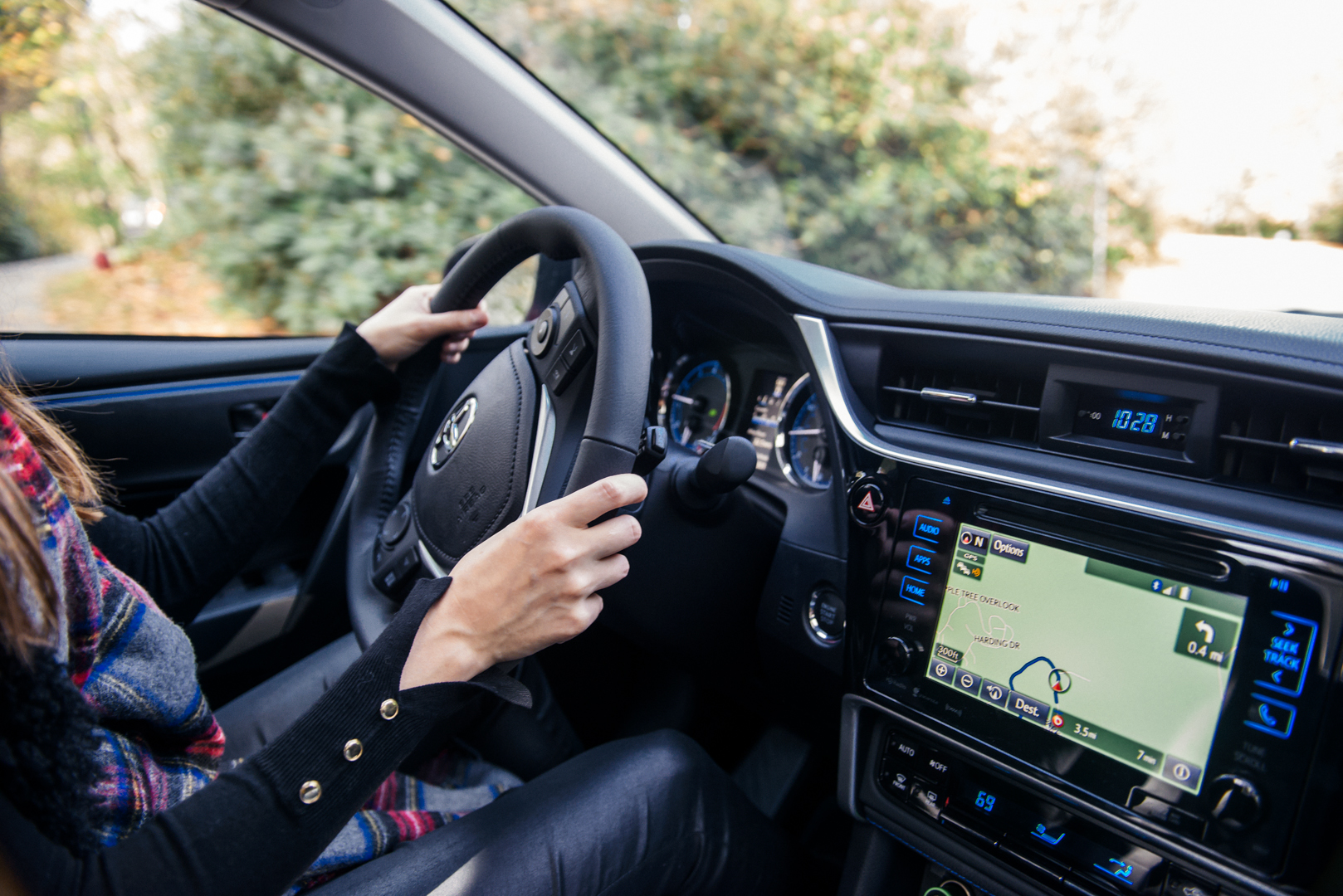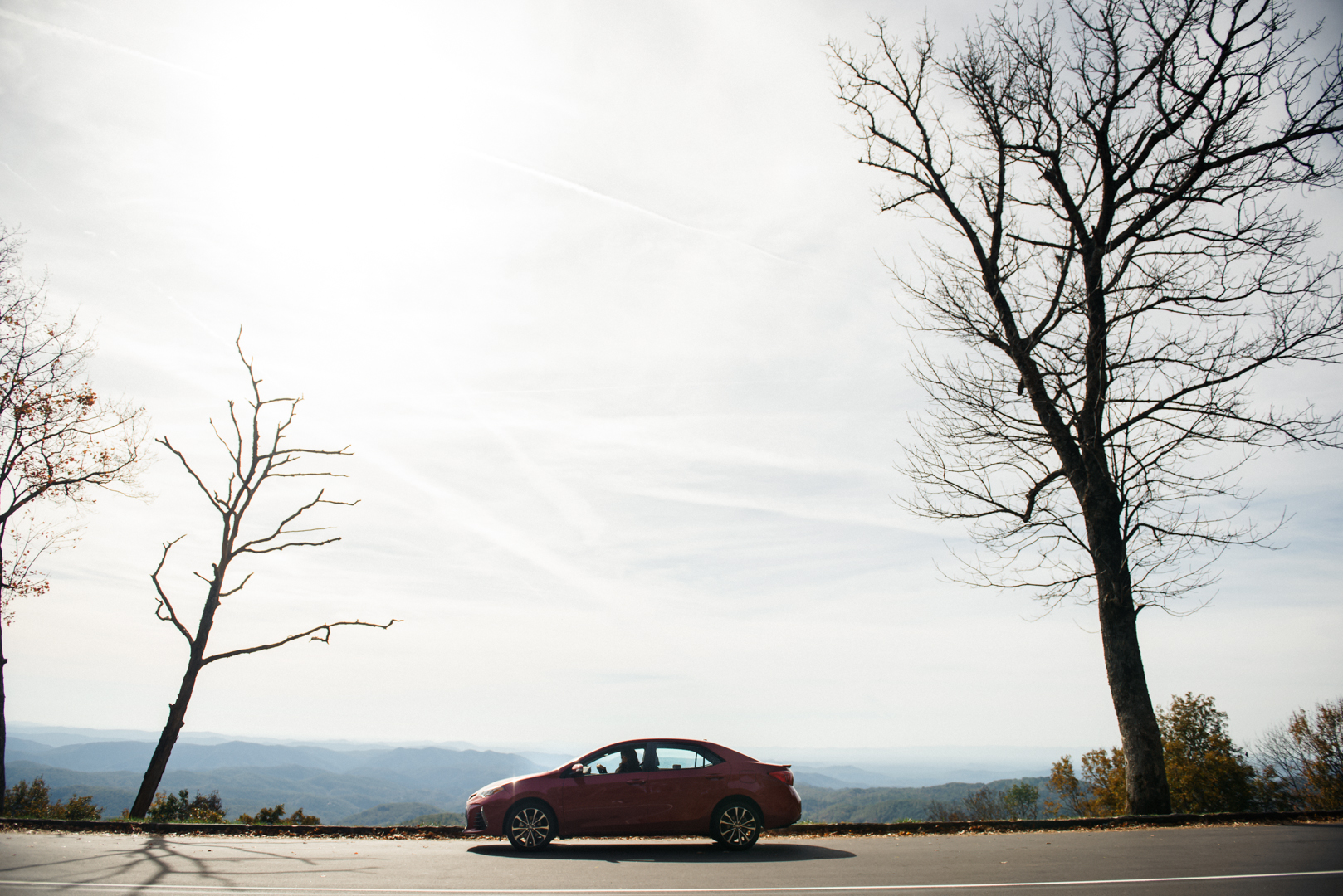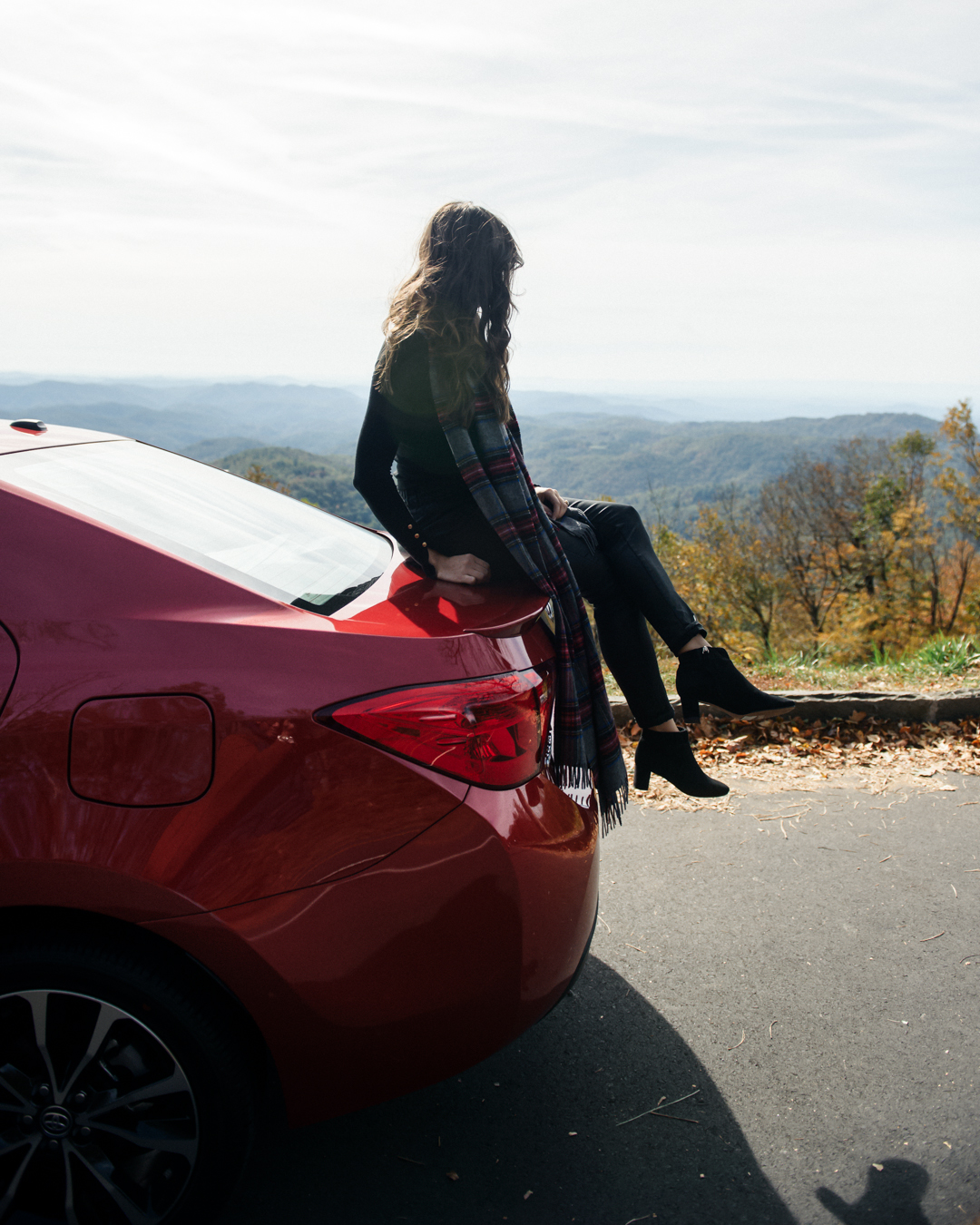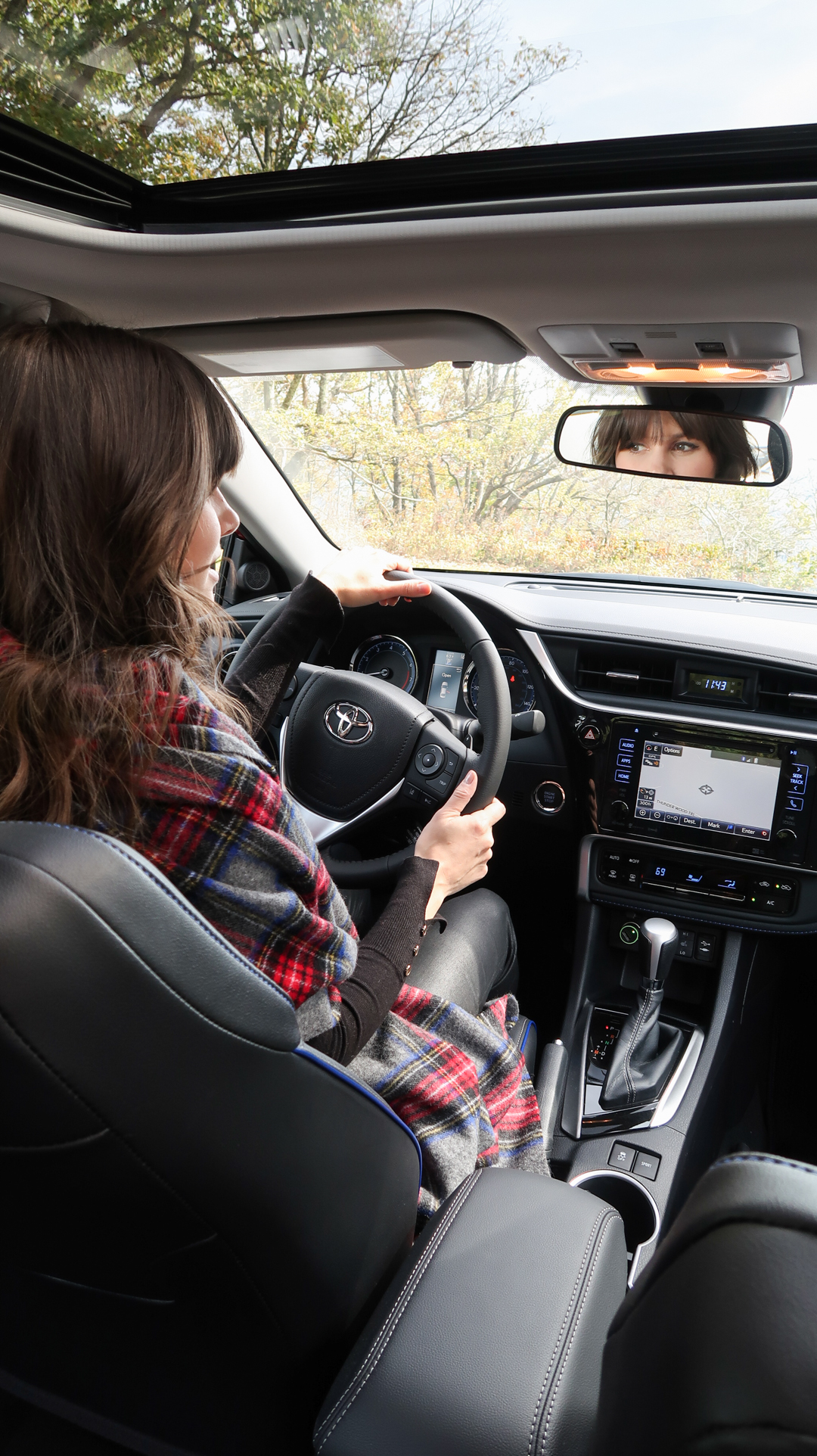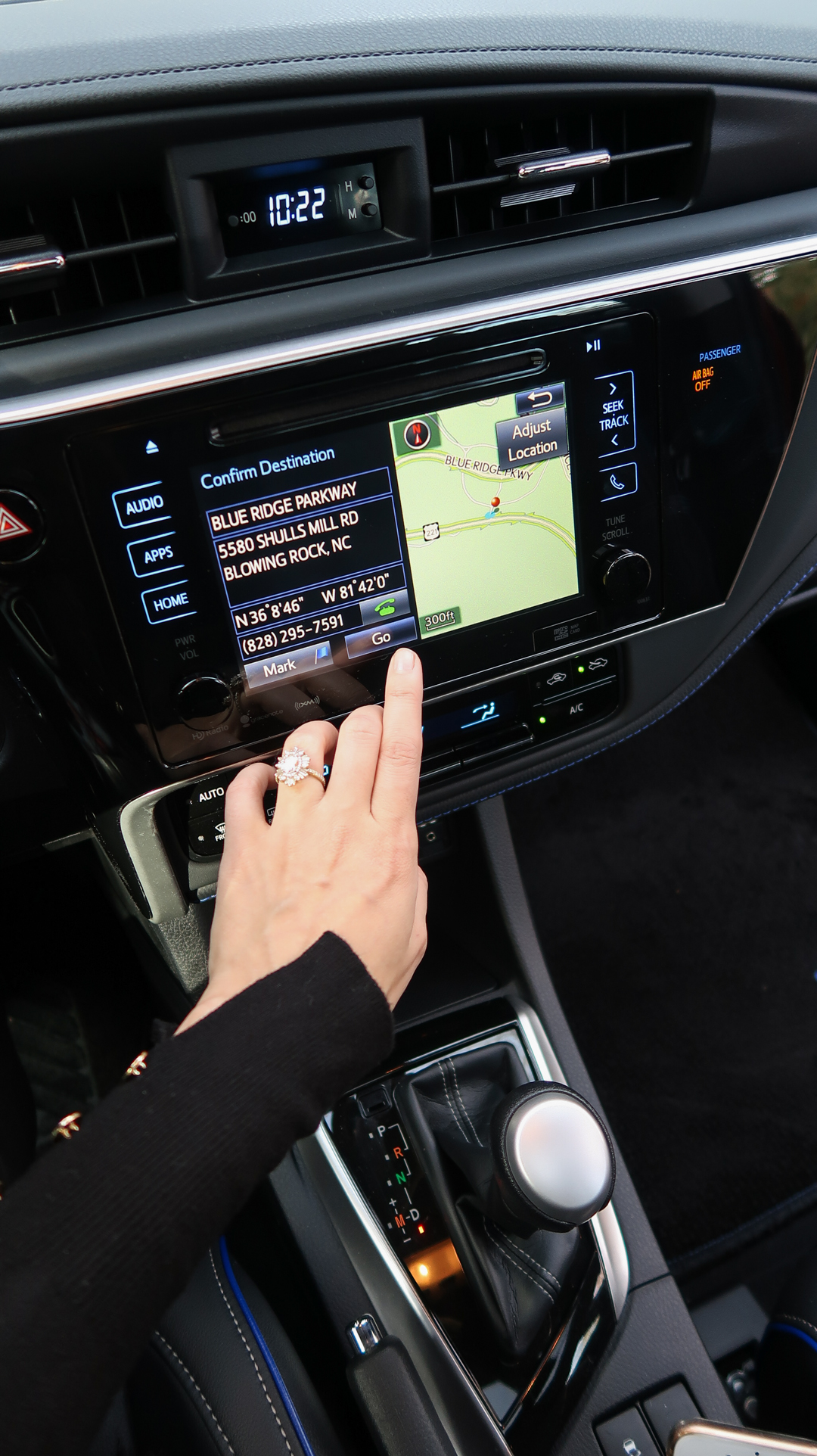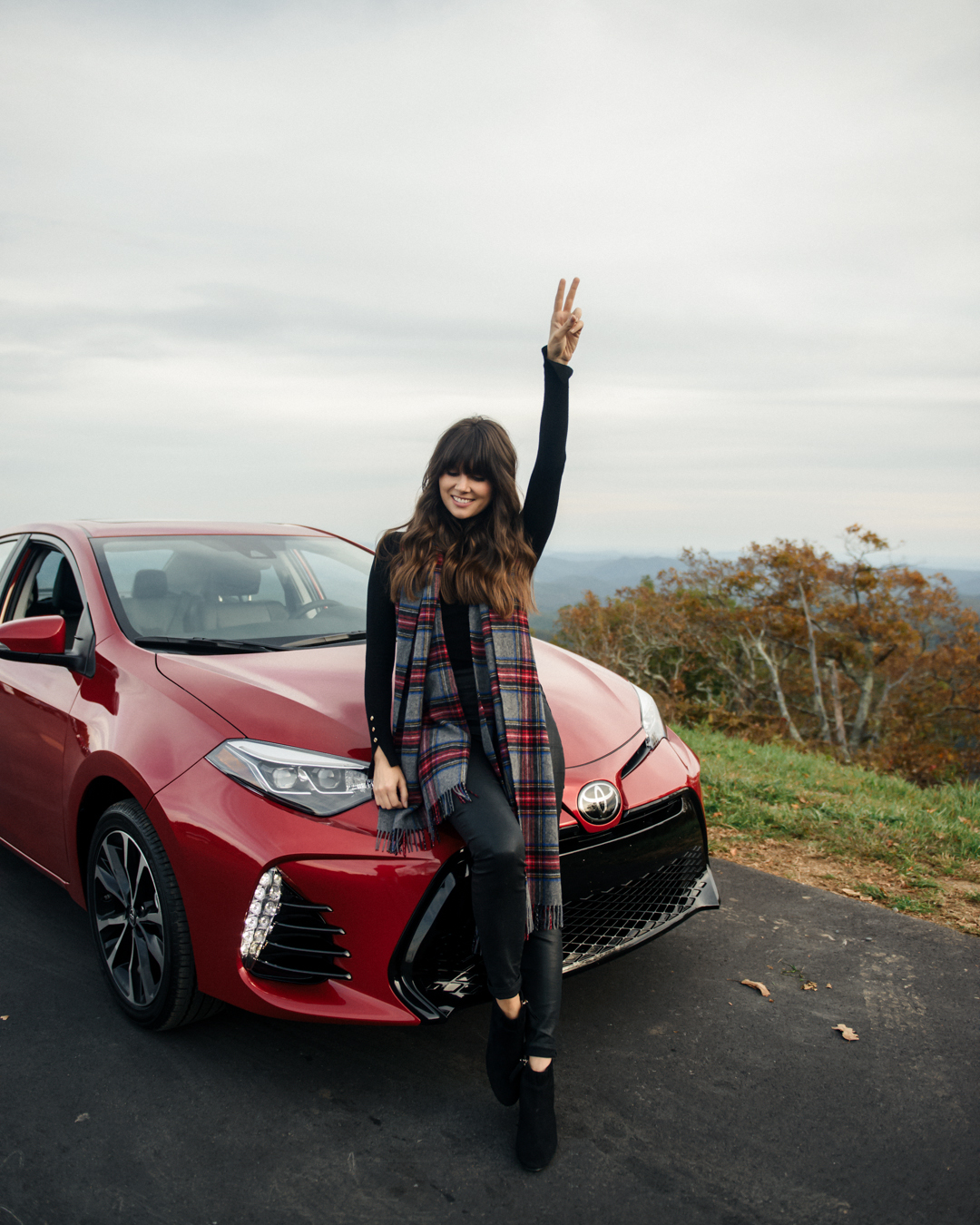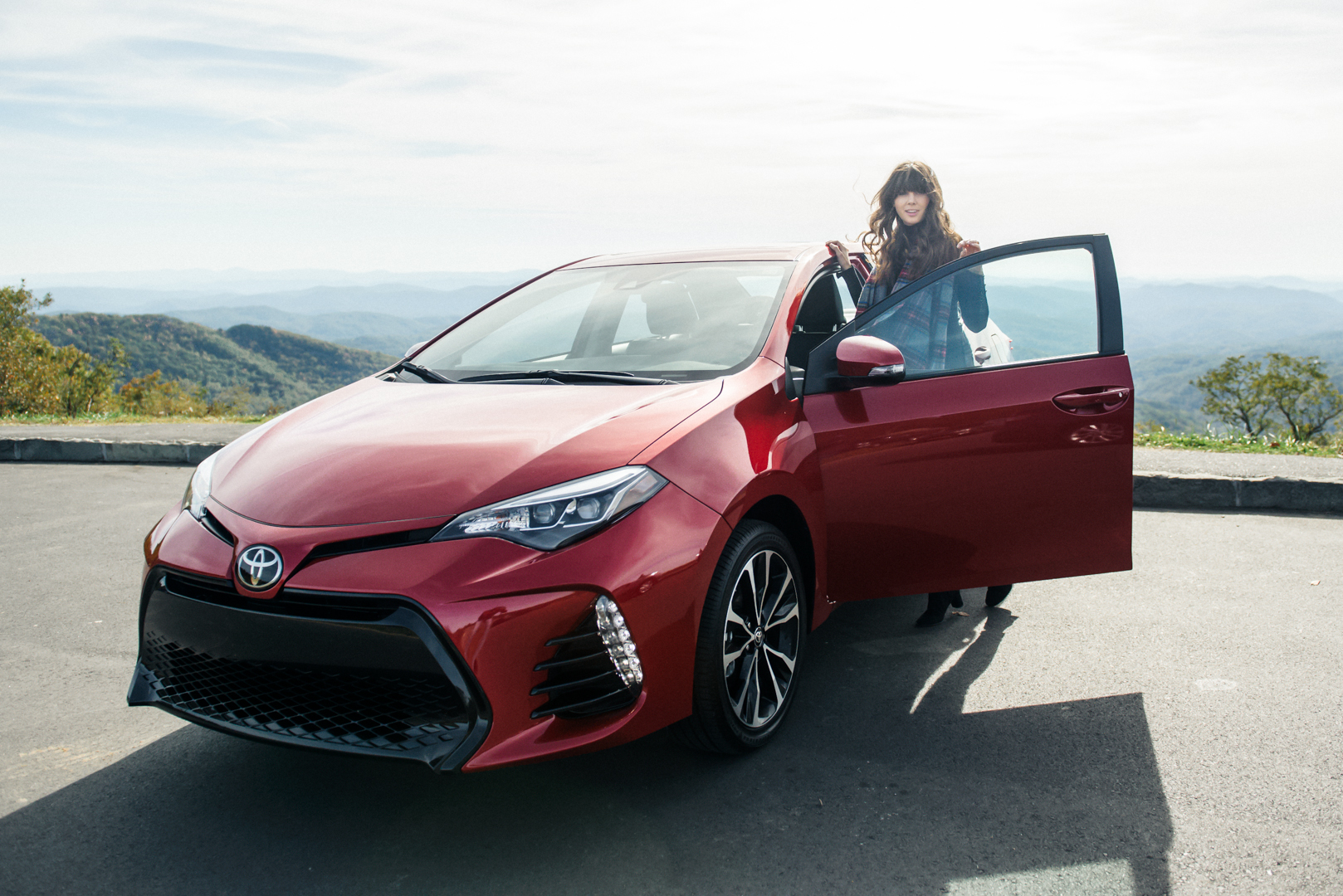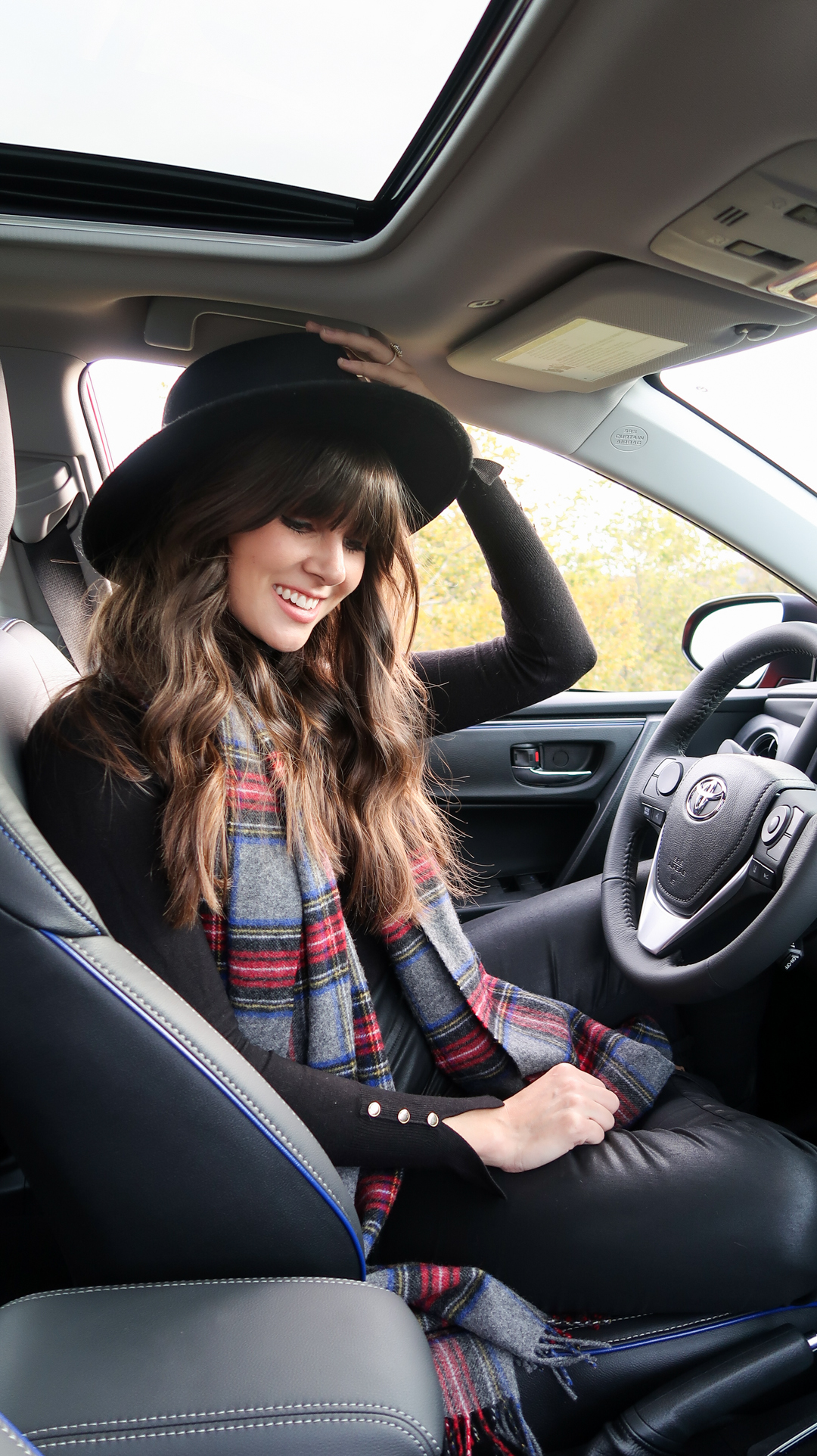 Southeast Toyota Distributors, LLC ("Toyota") provided me with compensation and use of a Corolla for a short period of time. The opinions I have shared about this vehicle are my own.
It's so hard to believe November is already here, and the fall season is well underway. Ever since I was a child, it's been a tradition every year to drive up to the mountains of North Carolina and see the beautiful fall foliage. There's nothing like coasting down the Blue Ridge Parkway (warm apple cider in hand) and pulling over at every overlook to check out the view.
This year's road trip was extra special because we were so excited to partner with our Local Toyota Dealer, and drive to Blowing Rock in a 2018 Toyota Corolla XSE. As soon as I sat in the car for the first time, I was immediately blown away with how luxurious and sophisticated the interior was! I've driven the same model of car for the majority of my adult life, so I was so excited to try out something different – and was floored with the perks that came with the new 2018 Corolla.
From the elegant and high-tech dashboard with XM Radio, navigation, a high-quality backup camera, and touch screen controls, I truly felt so spoiled all throughout our road trip. Everything I wanted was (quite literally) at the touch of a button! The backup camera was incredibly helpful for navigating in and out of pulling off on the side of the road to check out the views – it really added a new level of comfort and safety to tour in the twisty mountain roads.
Another feature that was perfect for road tripping was the Dynamic Radar Cruise Control. Imagine you're going 65mph down highway, and suddenly come up on a car in front of you going about 50mph. The 2018 Toyota Corolla XSE is smart enough to automatically adjust your speed to match the car in front of you – genius! This was another aspect of our vehicle that made me feel extra secure and more confident driving long distances.
For cruising the parkway at night, I loved the automatic high beam feature. Cars can so easily sneak up on you around mountain bends, and having the auto on and off high-beams allowed me to concentrate more on driving and less on worrying about flipping of my brights. It seems like something so small, but it's all the little luxuries like this in the 2018 Corolla that made it so pleasurable to drive.
As you can see from the photos, we definitely hit the peak weekend for driving the Blue Ridge Parkway in the fall. The colors and weather were both absolutely gorgeous! We're so thankful to have been able to partner with our Local Toyota Dealership so that we could enjoy our traditional trip in such style!
Photos by Ryan Sides
Shop the Post
Zara Black Turtleneck (similar) | Madewell Coated Denim | L.L. Bean Scarf