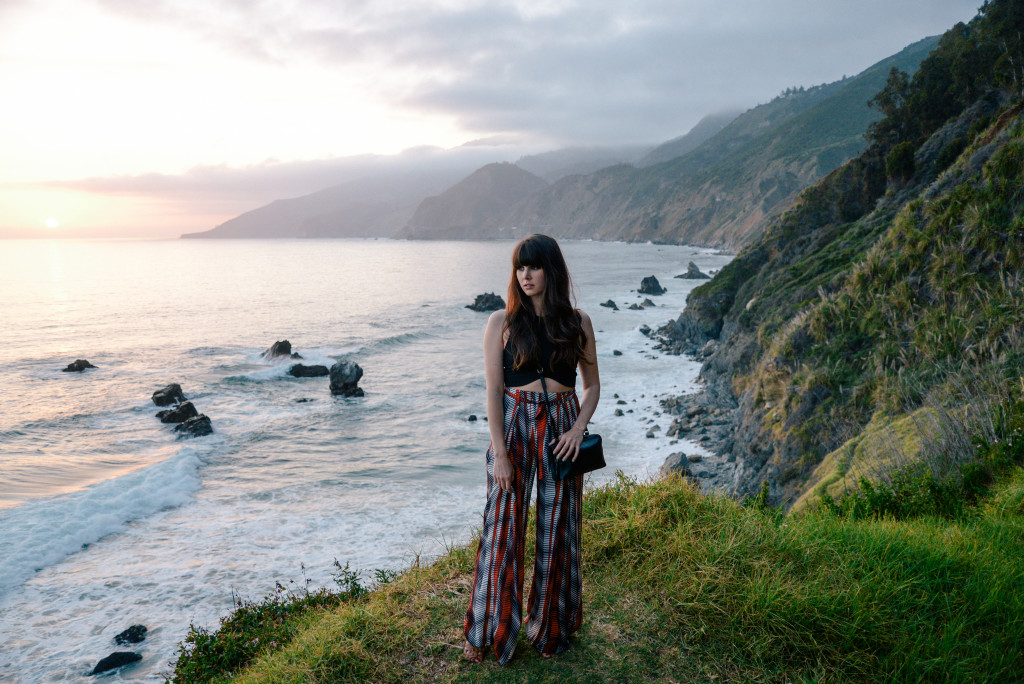 MAY 6, 2015 | LOCATION: BIG SUR
Up next on my California travel diary: Big Sur and the California coastline. Big Sur is hands down, one of the most amazing places I have ever seen. Whether it's broad daylight, in the morning as the fog is rolling in, or in the evening during one of the most beautiful sunsets ever, Big Sur is completely breathtaking.
After driving along the coastline for what seemed like hours in anticipation of being able to get out of the car and explore, we finally arrived at our campsite. We stayed at Kirk Creek Campgrounds and our site was right on the water. All of these photos were taken on our campgrounds – can you imagine waking up to this view? It made everything that maybe isn't all that great about camping totally worth it.
One of my favorite parts about Big Sur was all of the exploring there was to be done! There were a couple of trails leading out from our campsite – both heading down to the beach. We used one of them to get down to shoot these pictures by the water (imagine me not-so-gracefully climbing down the side of this cliff in sandals just before we shot – ha!). Needless to say, there were hours spent walking along the shore, sitting on rocks, and spending some quiet time with nature.
I'll be posting some photos from our trip later this week on the blog, but follow along here for a sneak peek! Any guesses as to where we are headed to next?
Photos by Ryan Sides
---
SHOP THE POST
URBAN OUTFITTERS CROP TOP :: ZARA PANTS :: ASOS SANDALS :: MADEWELL PURSE
---