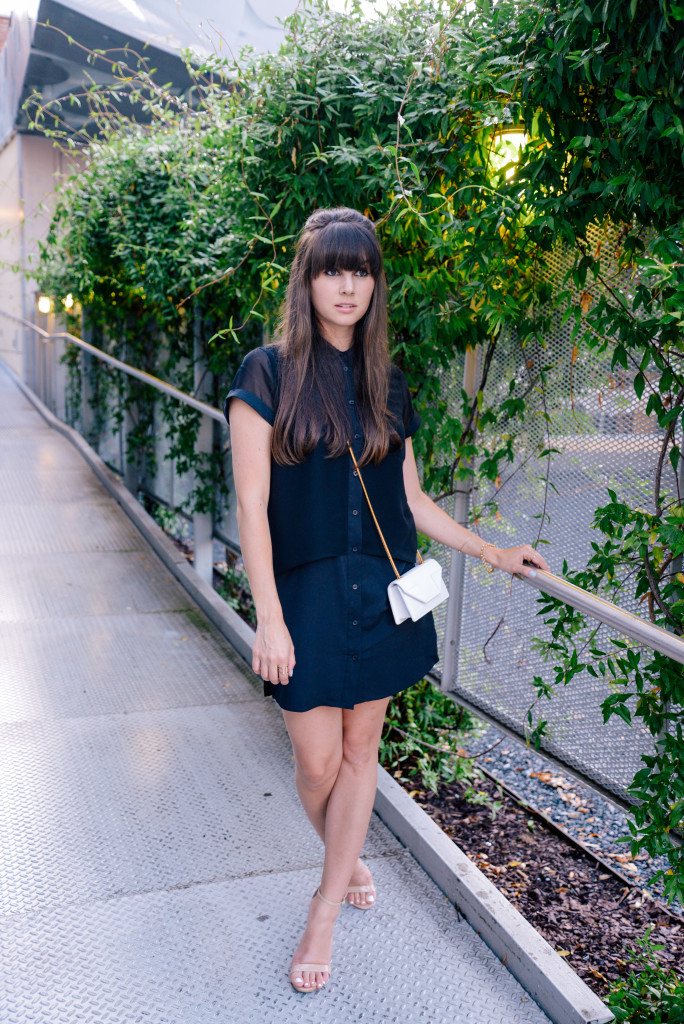 A few seasons ago, I made a promise to myself that I would try to branch out of the fashion 'rut' I was in, and convince myself to buy pieces in colors other than black. While it was definitely a struggle at first (what doesn't look good in black?), I somehow managed to start introducing colors into my daily wardrobe. I started with pale pink, transitioned into a soft baby blue, and before I knew it, I was experimenting with the whole rainbow.
I've since grown comfortable incorporating bright colors and even unexpected patterns into my wardrobe. With all of the exciting trends on the rise, I couldn't help but go a little overboard with purchasing new, vibrant pieces to add to my collection! It was if I had almost trained myself to select any color other than black.
As much fun as I've had experimenting with new colors and looks, there is always a certain comfort to easily slipping back into a little black dress. I felt instantly pulled together when I slipped into this little silky button up dress for dinner over the weekend. There's nothing like a LBD that can be worn with gladiators or loafers for the workday, and then jazzed up with simple pump for an evening out. Though I won't be going back to my old-all-black ways, it's nice to have staple pieces like these in my wardrobe to pull on when nothing else is doing the trick.
Photos by Ryan Sides
SHOP THE POST
[thefeedproducts style='four']
BANANA REPUBLIC DRESS :: SAINT LAURENT BAG :: EARRINGS :: NUDE SANDALS